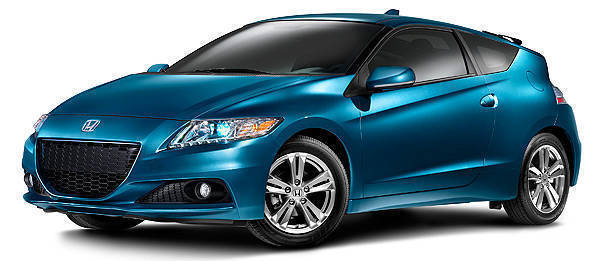 At this year's Philippine International Motor Show, Honda Cars Philippines Inc. (HCPI) showed off two hybrid models, the Insight five-door hatchback and the CR-Z two-door notchback, both of which had been on sale elsewhere in the world since 2010.
At the show, HCPI executives would only confirm that the Insight would definitely be sold locally while the CR-Z could potentially be sold if the Philippine Senate passed--on its third and final reading--the Alternative Fuel Vehicles Incentive Act authored by Senator Ralph Recto.
However, while the bill is currently languishing in Senate limbo despite already being passed by the Lower House of Congress, no less than HCPI president Tatsuya Natsume has confirmed that the CR-Z will also find its way into Honda's local dealerships once our hard-working lawmakers pass the bill.
"We are only waiting for the Senate to pass the bill," Natsume told TopGear.com.ph, "before we can finally sell both the Insight and the CR-Z in the Philippines."
As to how much both cars will cost once they're sold here, a senior HCPI executive who wanted to remain anonymous would only say that the bill's incentives would cut the vehicles' prices by 30 percent.
So, HCPI could soon be in the business of selling an environment-friendly sports coupe if only the Senate would pass the hybrid vehicles incentive bill. Maybe it's time to start haranguing our senators to pass the bill while we're still at the 15th Congress as the 2013 national elections will soon render it null and void, which means filing it would mean another round of readings from both Congress and Senate.
Continue reading below ↓
Recommended Videos
More fun in the Philippines, right?