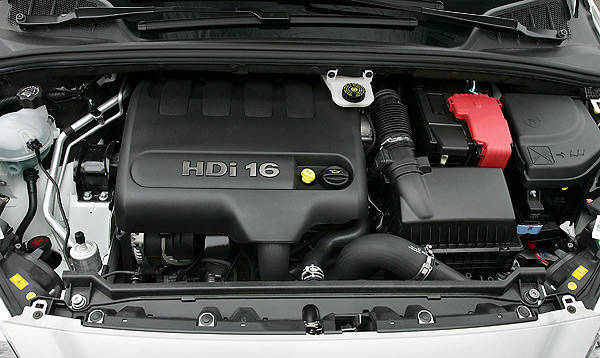 Many Philippine-market carmakers and distributors have said--both officially and unofficially--that the state of our local fuels is "too dirty," which is why some vehicle models that utilize fuel-sensitive technology like gasoline direct-injection supposedly can't be offered here. With Peugeot's Philippine-market lineup mostly made up of diesel-powered vehicles, how will the French carmaker's products fare with our so-called dirty fuels?
We raised the matter with Peugeot's ASEAN general director Lionel Faugeres. According to him, his company analyzed the quality of our local Euro 2-quality fuels and deemed that Peugeot's Euro 5-rated HDi turbodiesel engines can handle it capably without any risks of damage or breakdown.
"What's important to determine with diesel fuel is the amount of its sulfur content," said Faugeres. "Our engineers have studied and analyzed the quality of your diesel fuels, and they've determined that the sulfur content of your fuels is low enough to be used by our engines."
Faugeres further emphasized Peugeot's experience with diesel engines, citing its status as the world's largest producer of diesel engines. He pointed out that Peugeot's Tremery plant in France is the largest common-rail diesel engine factory in the world with an output of 6,000 units a day. Of the diesel engines Peugeot produces, its 1.6-liter HDi mill is the most manufactured common-rail diesel engine in the world with 4,445 units being assembled per day.
Continue reading below ↓
Recommended Videos
With Peugeot saying that its products can handle the relatively substandard state of our diesel fuels, and with the brand's prices ranging from P1.5 to P2.5 million, do you see yourself owning a Peugeot car in the near future?