10,000 units. That's how many Ranger Raptors Ford has sold in the Philippines since the carmaker launched this truck in our market. Man, that's a lot of Raptors.
Ford Philippines shared that our market is already the leader in total Ranger Raptor sales across the ASEAN region with a 64% share. Meanwhile, across Ford's international market group, the Philippines has a 37% market share the past two years. That's sheer proof of just how popular this pickup is among Filipinos.
"This huge success for the Ranger Raptor is a testament to its consistent and growing popularity in the Philippines," shares Ford Philippines managing director PK Umashankar. "We thank our over 10,000 customers for choosing the Ranger Raptor and for being part of the growing community of performance pickup enthusiasts in the country."
And as a way to celebrate, Ford Philippines is now launching its first-ever Ranger Raptor Raffle promo this holiday season. From today until the end of the year, all purchases of any brand-new Ford vehicle will come with one raffle entry that gives customers the chance to win a new Ranger Raptor.
This promo can be had through any Ford dealership across the country. Also, take note that two raffle entries will be awarded to those who purchase through an EastWest Bank auto loan.
There will be five Ranger Raptors up for grabs, and the lucky winners will be able to claim these grand prizes tax-free. Sweet.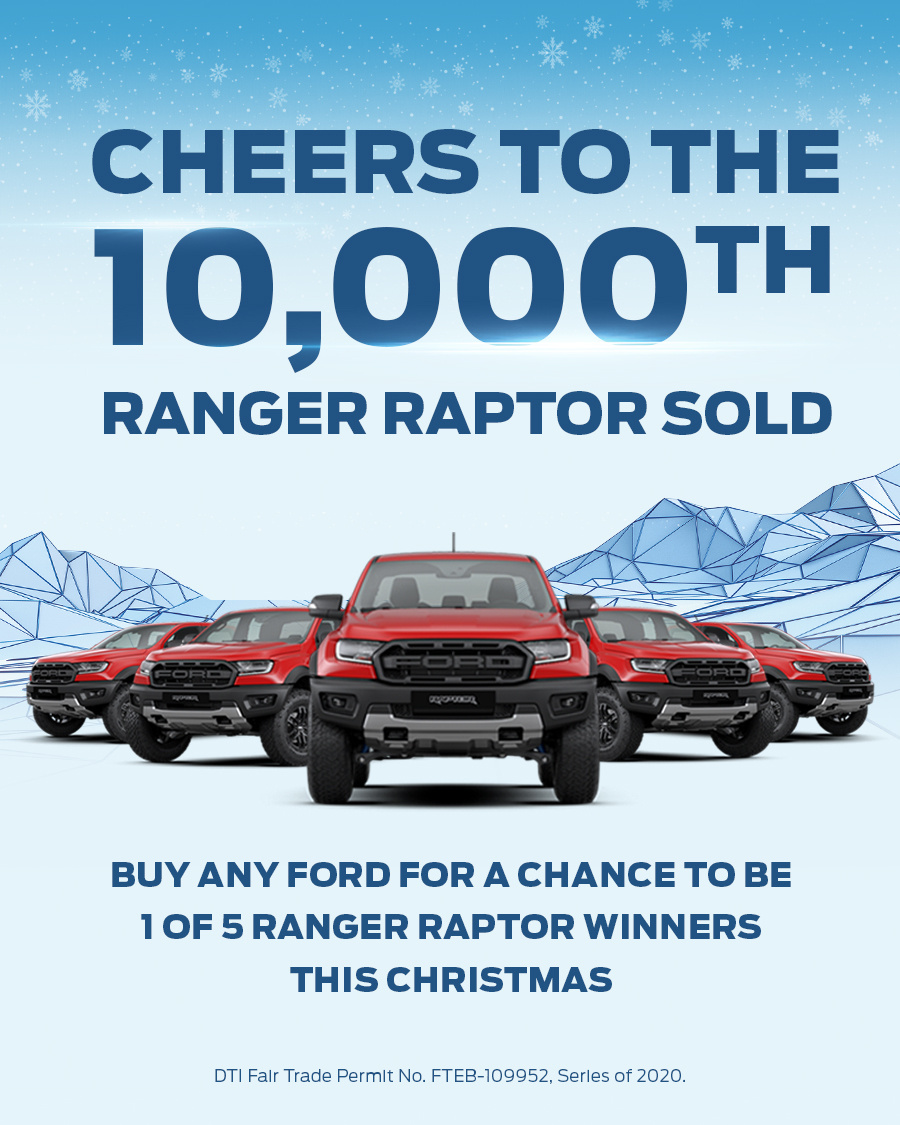 ADVERTISEMENT - CONTINUE READING BELOW ↓
On top of this raffle, Ford Philippines is also offering cash discounts and all-in low downpayment deals on other vehicles in its lineup to end 2020. The Raptor Premium Care Package will still be available when you buy a brand-new Ranger Raptor, too.  To check out more on these, you can simply click here.
If you're in the market for a new vehicle, is this promo something you'll consider?
ADVERTISEMENT - CONTINUE READING BELOW ↓
Recommended Videos