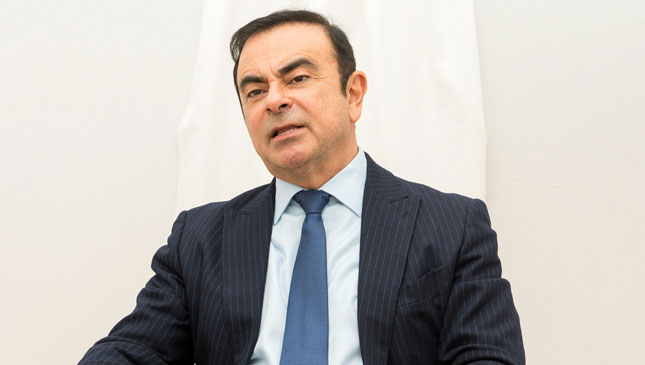 Last week, the automotive industry was rocked by news that Nissan Motor Company would buy a third of Mitsubishi Motors Corporation, which is essentially a controlling stake. Mitsubishi has been plagued by admissions of rigging fuel economy tests of models for the Japanese market, which have driven down its stock price.
At this point, an infusion of technology as well as sharing parts and platforms will benefit both parties, but what are the particulars of this industry-shaking deal?
Nissan Philippines has given us an opportunity to hear it straight from Nissan chairman and CEO Carlos Ghosn via a teleconference. Among the questions he answered was one we submitted about capitalization and product development.
Here are the main points of the Q&A:
1. Will you maintain the Mitsubishi brand?
Without a doubt, we will maintain the brand because it is strong in the region. In Southeast Asia, Mitsubishi is much stronger than Nissan. You will be able to see in months and years to come that it will get out of its current struggles as a much stronger company.
2. How will having this stake in Mitsubishi benefit Nissan?
We have taken a 34% share in a profitable company. Through the strengthened relationship, Mitsubishi will be able to grow faster. If we share some platforms, for example, with similar products, then the benefits will be bigger. It can share the Nissan platform to develop its branded products, paying Nissan a small fee to use that platform. We can share the cost of the development of the technology, and have lower platform costs. Some platforms will be Nissan, some will be Mitsubishi.
3. With Nissan and Mitsubishi plants in key markets like ASEAN, does this create excess capacity in the short term?
We don't see excess capacity. We will have the ability to cross-manufacture in each other's plant. No worries about shutting down plants. In the Mitsubishi plants, some Nissans may be made.
4. Will Nissan and Mitsubishi work together on the next-generation Navara and Strada products?
It is very possible that we will use the same platforms for production. However, the specifications are totally different, resulting in different products that have a distinct look and feel according to each company's brand. Some parts invisible to the customer can be shared.
5. Will this alliance speed up the roll-out of vehicle electrification, given that both Nissan and Mitsubishi have proven strengths in this area?
Yes, we think so. We both have platforms for electric cars, and we can work together on one platform. However, the vehicles we produce will look different as our companies have different specs, but core technological aspects will be the same.
6. Are there plans to put the sales networks of both brands under one national sales company?
Absolutely not. For marketing and sales, there will be a complete separation of the companies. We have never consolidated sales and marketing at Nissan and Renault over our 16-year alliance.
7. Will the partnership be limited to capitalization? Or will Mitsubishi and Nissan collaborate on product development as well? (Top Gear Philippines question)
Yes, we will collaborate on product development. For technological development, collaboration will become more common (as with Renault and Nissan), but the products will be different. What the customer will see and experience will be totally different, in line with the DNA of both brands.
8. What can Mitsubishi bring to the alliance that Nissan/Renault does not have?
There is some technology that Mitsubishi has that Nissan doesn't have, like plug-in hybrid tech. This is good for Nissan. We can leverage their platform, reducing our technology development costs, and Mitsubishi can increase scale, which will decrease their development costs.
9. Can you estimate the synergies from sharing platforms?
A new platform costs about $500 million. One platform usually lasts 15 years. We have nine common platforms between Mitsubishi and Nissan. Instead of building our own platform, we can use our partner's. A partner will have to pay for the use of someone else's platform, but this is cheaper than building one from scratch. It's a win-win. Customers don't care about the platform. They do care about the design and the tuning of the car. We have been sharing modules with Renault, but the vehicles we produce are very different.
10. Mitsubishi and Nissan are both strong in SUVs. Will one take the lead in product development?
Both are strong but they have different strengths. Mitsubishi is stronger in Southeast Asia; Nissan is strong in the US and Europe. You should see stronger companies that support each other.
11. Will this alliance restore the good name of Mitsubishi?
It is up to the Mitsubishi management to do that. Yes, they currently have problems, and management is very conscious about this. They are sincerely concerned. They will do what needs to be done to rebuild trust. We will support them with our own knowledge and experience.
12. What are your aspirations for global sales and market share for the combined Nissan-Renault-Mitsubishi alliance?
Our aspiration is for (better) global market share. If you look at the 2016 forecast for companies under the Renault-Nissan alliance, we are looking at 10 million cars. This puts us in the top three globally. However, volume is not the objective of this alliance--it is a consequence of a job well done. Economies of scale, increased competitiveness and other initiatives will reinforce and lead to volume increase.