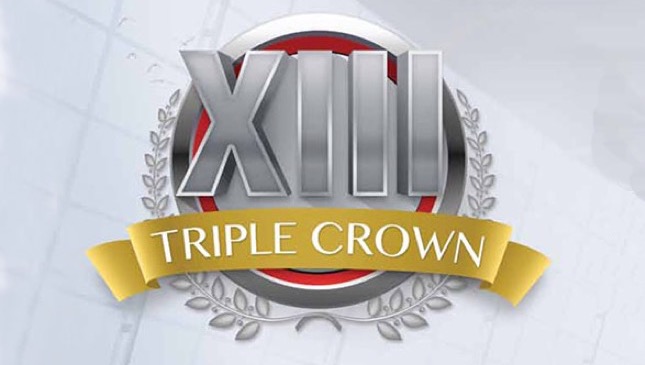 Last year, Toyota Motor Philippines scored its 13th straight Triple Crown, which means the Japanese carmaker sold the most number of passenger cars, the most number of commercial vehicles and the most number of total vehicles (passenger and commercial) in our market. To be exact, TMP moved a total of 106,110 units--a figure TopGear.com.ph announced as early as December 19, 2014.
That's 30,523 units more than the 75,587 cars TMP sold in 2013, and that translates to a very substantial growth of 40.4%.
From the above total, we need to subtract the number of units Lexus Manila sold, which was 475 vehicles (305 passenger cars and 170 commercial vehicles). That leaves us with 105,635 units for the Toyota brand alone. Now, aren't you curious to find out how this number is broken down per model? We were, so we asked Toyota.
Here's Toyota Motor Philippines' sales performance in 2014 on a per-model basis:
Yaris 1.5 G AT - 492 units
Yaris 1.3 E AT - 439 units
Yaris 1.3 E MT - 202 units
Wigo AT - 4,658 units
Wigo MT - 4,404 units
Vios 1.5 - 2,337 units
Vios 1.3 - 23,500 units
Prius - 3 units
Prius C - 6 units
Corolla Altis 2.0 - 391 units
Corolla Altis 1.6 - 5,288 units
Continue reading below ↓
Recommended Videos
86 - 192 units
Camry - 478 units
Avanza - 7,500 units
Innova Diesel - 14,375 units
Innova Gasoline - 1,191 units
RAV4 - 965 units
Fortuner 4x4 - 1,134 units
Fortuner 4x2 - 17,509 units
Land Cruiser LC200 - 327 units
Land Cruiser Prado - 315 units
FJ Cruiser - 1,392 units
Hilux 4x4 - 2,146 units
Hilux 4x2 - 4,469 units
Hilux FX - 624 units
Hiace - 11,070 units
Alphard - 187 units
Previa - 16 units
Coaster - 25 units
That's a lot of cars. We're particularly impressed with the sales figure of the FJ Cruiser, at 1,392 units. No wonder we've been seeing so many of them around.
From the figures, you can see the preferences of Toyota's customers. For instance, the 1.3-liter Vios easily outsells the 1.5-liter version, although this may be largely due to the fact that the smaller engine is the default choice of taxicab operators and fleet clients. The same is true with the Corolla Altis, with the 1.6-liter engine being the popular pick over the 2.0-liter powerplant. As for the commercial vehicles, the diesel Innova handily beats its gasoline version, while the 4x2 Fortuner trumps the 4x4.
For 2015, TMP president Michinobu Sugata told the media that his company is aiming for 110,000 units--which we know is very modest. We think 120,000 units is very much doable. Good luck to our traffic enforcers managing all these vehicles!