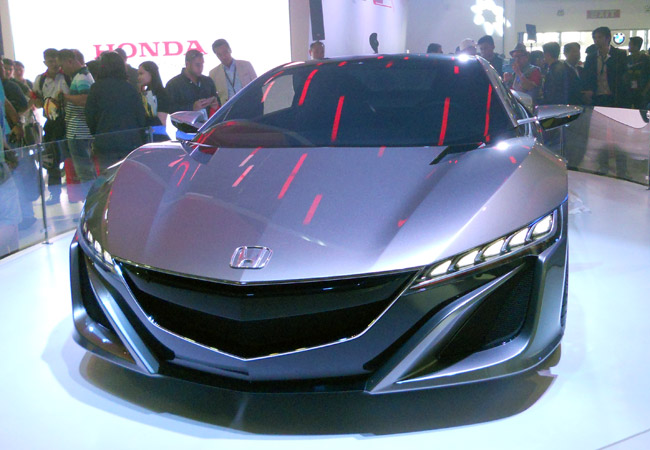 The 5th Philippine International Motor Show formally opened its doors today (September 18) to the public, and will run until Sunday (September 21). The venue, of course, is World Trade Center in Pasay City. If you're still trying to decide whether to go or not--or if you're not sure whether the show is worth sitting in horrendous traffic for--you can stop wondering now. Because we can tell you with absolute certainty that this year's PIMS should not be missed whatever your excuses may be.
And that's not because of the booth babes or the sales promos or the souvenirs or even the new cars themselves.
So, why then should you visit PIMS this weekend?
Well, so you can see the Honda NSX concept in the metal. We went to the motor show today and we're officially crowning the NSX as the most awesome car of the event. This one automobile alone is worth the entry ticket, we promise you.
ADVERTISEMENT - CONTINUE READING BELOW ↓
We already saw this car at last year's Tokyo Motor Show, and we commend Honda Cars Philippines for giving Filipino car enthusiasts the rare chance to see it up close.
It's safe to say then that the center stage at Honda's booth doesn't belong to either the Brio or the Brio Amaze. Actually, the center stage of the entire motor show has the NSX's nameplate on it.
Photos by Elaine Lara and Jason dela Cruz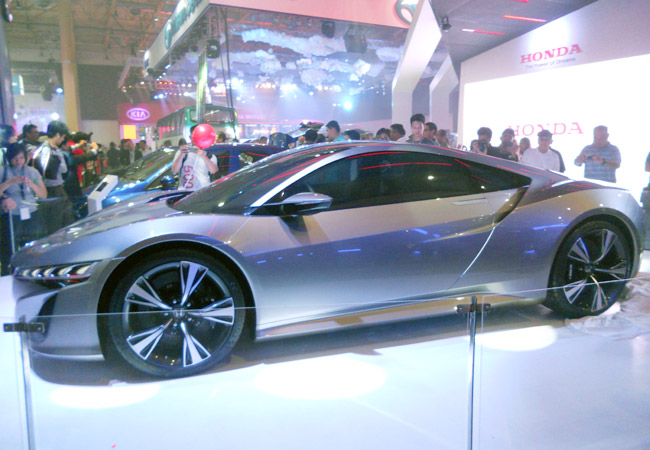 ADVERTISEMENT - CONTINUE READING BELOW ↓
Recommended Videos