At the launch of Mazda's new Center of Excellence in the City of Cabuyao on November 28, 2019, Mazda Philippines president Steven Tan remarked that overseeing the construction of the compound—which houses Mazda's storage warehouse, training center, and offices—was the second hardest thing he'd ever done.
The hardest? Coming back to the Philippines several years ago to take the helm of Mazda Philippines.
Ten years ago, the global recession brought about by record-high oil prices and a glut of subprime housing loan defaults in the United States led to a cascading failure of the banking system, wiping out the equivalent of nearly $10 trillion in the US economy alone. Carmakers were particularly hard hit. Ford Motors, for one, was forced to sell off its stake in subsidiaries like Volvo and Mazda to stay afloat.
Ford Group Philippines would follow, eventually offloading operation of Mazda Philippines on the Malaysian Berjaya consortium. In 2012, Berjaya Mazda started off with just three employees, with Tan working out of a hotel for nearly a year before finally finding a place to stay. Today? Mazda Philippines employs 61 full-time employees—not including those employed at the dealership—split evenly between men and women, and half of which are in customer service.
Continue reading below ↓
Recommended Videos
The Customer Service Department is perhaps the most important part of Mazda's new Excellence Center. Mazda's focus on customer concerns has put it at the top of the table in the 2019 J.D. Power Customer Service Index Study. Tan declares that moving the CSD out to the province allows employees to spend less time in Manila traffic, giving them more time for unwinding, bonding with their families, and working extra hours—relax, guys, he's just kidding about the last one. As Tan has an intimate understanding of the difficulty of working far from home, employees relocating to Laguna will receive housing support from Mazda Philippines.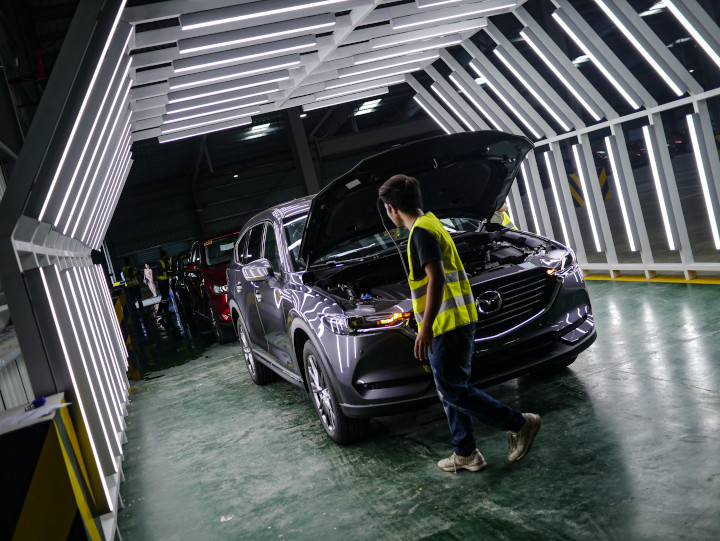 But the majority of Mazda's 2.5-hectare facility is given over to storage for Mazda's vehicle stock. Tan says that the location was chosen with consideration given to climate and distance from potential hazards like salty sea air or flooding rivers. An added bonus is the facility's proximity to the expressway, sitting just a few hundred meters from the South Luzon Expressway.
A 12,269sqm covered depot houses up to 952 vehicles and includes a washing station as well as a paint and underchassis inspection area, which all vehicles pass through before delivery. Hundreds more vehicles will be able to park in the open lot outside once the facility is complete, but the focus here is on protecting cars from the elements rather than to have stock sitting under the weather.
Whatever the weather, Mazda is ready for it. The facility is built using precast panels invented by local architect Eduardo Urcia, and made using a concrete sandwich built around a core of recycled cardboard cylinders, which provide insulation and strength. The panels have been compression tested to 13,500psi and are both fire- and wind-resistant. Production creates less wastage than regular blocks, and the smooth finish also precludes the need for potentially polluting paint.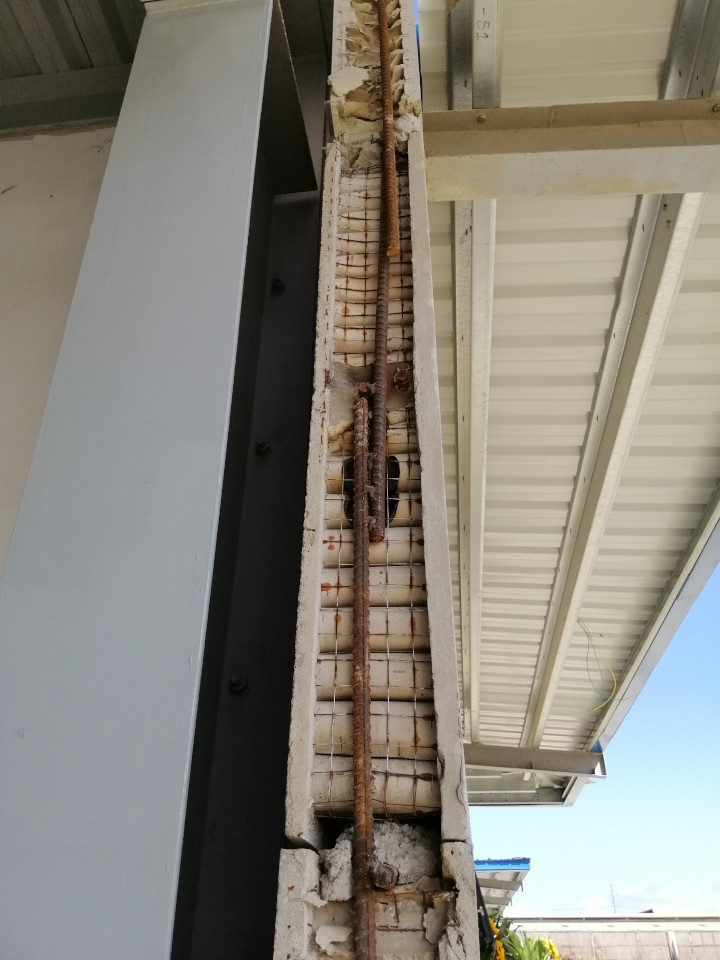 On the roof, the facility boasts 270 solar panels, capable of producing up to 145,000kW of power a year. Thanks to the clever use of natural lighting and low-consumption LED lights in the warehouse, those panels produce an excess of power during the day, which is sold back to the grid.
In addition to this, a rainwater collection system, with a total capacity of 135,000 liters, provides enough water storage for 30 days of use. Yes, if you buy your Mazda during the rainy season, chances are its first car wash ever was with reclaimed and filtered rainwater, instead of a bath in dust and mud. While Mazda may be better known for its radical styling and fuel-saving Skyactiv technologies, this is a brand that sweats even the smallest details, both for customers and employees.
And that makes all the difference in the world.