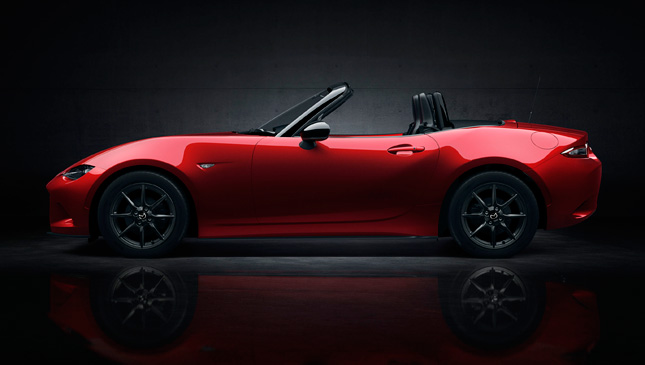 I'm not going to lie: Being an automotive journalist is a pretty cool gig. So cool, in fact, that I often catch myself wondering what I did in my juvenile past to deserve this job. To be honest, there are not a lot of occupations out there that I consider more awesome than what I do for a living. But being a car designer is one. I honestly envy those who get paid to sketch car drawings in some snooty studio in Europe or Japan, and then see their creations come to life on a high-tech assembly line.
I'd put the job of car designers up there with that of Formula 1 drivers--minus the safety risks inherent in high-speed wheel-to-wheel racing. And there are not too many of them around. You can easily name 30 legendary F1 drivers off the top of your head, but I challenge you to name just 10 iconic car designers of all time without using Google.
ADVERTISEMENT - CONTINUE READING BELOW ↓
Giorgetto Giugiaro. Harley Earl. Bill Mitchell. Ercole Spada. Battista Pininfarina. J Mays. Ian Callum. Chris Bangle. Peter Schreyer.
I can't even name 10. They're that precious and scarce.
Which also explains why they're handsomely paid. They're like rock stars. In an industry where customers base a big part of their purchase decision on styling, car designers can make or break automotive companies. Schreyer, for instance, brought Kia to the forefront of the car market with brilliant design. The Korean carmaker became so successful selling Schreyer-penned models that the board of directors made him the firm's big boss.
All that this long-winded introduction intends to tell you is that being a car designer is a once-in-a-generation opportunity. You want to be one. You need to be one. But how?
What kind of a douchebag makes you comprehend how small the planet's population of car designers is, and then convinces you to be one? It's like going to a clan of short people and taunting them to try out for a playing slot on the Los Angeles Lakers team.
Fortunately, Mazda Philippines is giving young Filipinos who dream of becoming car designers a very realistic chance to bag the career of a lifetime. The local distributor of the Japanese automaker just launched the "Mazda MX-5 Roadster Design Competition," which is open to "students who are citizens of the Philippines and are enrolled in National Council of Industrial Designers-affiliated programs, courses, colleges and universities, either in an undergraduate or graduate capacity."
The design brief is simple: Draw your interpretation of how the MX-5 might look like in 25 years (or in 2040, to be precise). In other words, sketch a futuristic Mazda roadster.
Now, this is not an individual contest, but rather a group competition. You need to form a unit of three (3) student designers and one (1) mentor (usually a course instructor or professor). All contestants must be at least 18 years old (except for the mentor, of course) and have a valid passport.
For the detailed contest rules and mechanics, visit the contest page here. If you're reading this now, you need to hurry up and form a group as the deadline for submission of entries is on July 31, 2015.
ADVERTISEMENT - CONTINUE READING BELOW ↓
I'm honored to join the panel of judges, together with first-gen (NA) MX-5 designer Tsutomu Matano, Mazda Philippines CEO and president Steven Tan, and a representative from the National Council of Industrial Designers.
The winning group--the three student members and the mentor--will be flown to Japan to visit Mazda's headquarters and museum in Hiroshima. But more than the all-expenses-paid trip, the best reward here is the solid platform from which the winners may launch a career in automotive design. Which doesn't present itself very often, to point out the very obvious.
So, you want to be a car designer? Join this contest. Who knows? You could actually be the designer who gets to draw the next-generation MX-5. Go for it.
NOTE: All the rules and the mechanics can be found on the official contest page.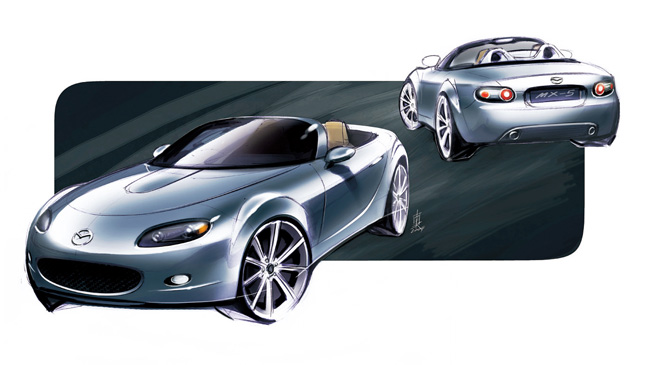 ADVERTISEMENT - CONTINUE READING BELOW ↓