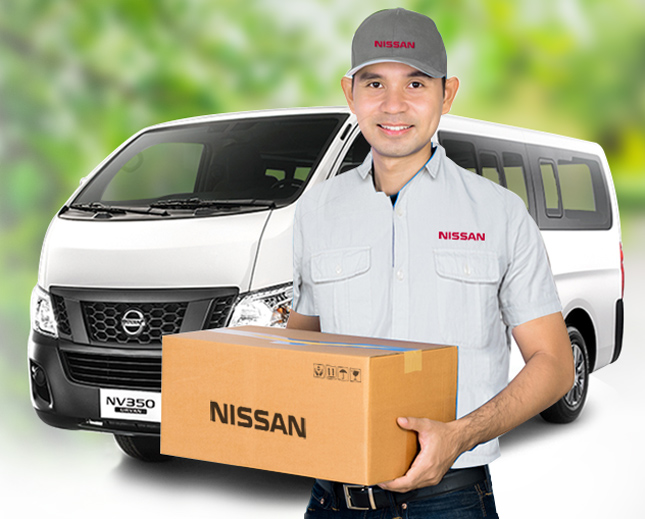 Right about now is a great time to be a Nissan owner. That's because Nissan Philippines has officially launched Nissan Parts Online, a platform where customers can easily view, inquire about and purchase genuine car parts and merchandise over the Internet.
We reported about this last month, and now it's a reality. And we have to admit we're very impressed with the service after trying it out for ourselves. The ordering process is simple and smooth, and we received a confirmation nearly immediately. Granted, we didn't exactly order a car part (we ordered a Nissan cap). But if the car part you're ordering is available, then the experience is as convenient as logging into your Facebook account.
The first step is to register yourself and your vehicle for the service. After that, it's as simple as looking for your desired car part via the website's extremely user-friendly search engine and paying through credit card or PayPal. You can search for your car's model name, model code, and engine type or transmission number. If you still have trouble finding what you need, you can inquire through the site and expect a response within 24 hours.
The most enticing part about the new service is its 24-hour delivery guarantee for Metro Manila residents and free delivery nationwide. If your order doesn't arrive at your doorstep within a day of its confirmation, you won't have to pay a single centavo. Meanwhile, customers outside the NCR region are guaranteed a two- to three-day delivery time upon confirmation.
Continue reading below ↓
Recommended Videos
Another big plus is the availability of very old car parts. Can't seem to find a specific part for your '90s Nissan vehicle? Check it out on the website, because there's a very good chance you'll find it in the catalog. If it's not there, you can inquire and Nissan peeps will look for it for you. Also, you can get a refund in case you accidentally order the wrong part. Just provide proof of the mistake and shoulder the return-delivery cost. Nissan will be happy to send you the correct part afterwards.
Nissan Parts Online is a big deal for owners looking to perform their own repairs, or for fleets that employ their own mechanics. No more hopping around from one service center to the next looking for car parts and repairs. Kudos to Nissan Philippines for providing its customers with a whole new level of convenience.
Want to start online-shopping for a Nissan part? Click here.