The past few weeks have been difficult for many Filipinos. We've had to endure a series of typhoons ravaging through these parts, and it has left thousands upon thousands of homes in shambles. The last storm to pass through our country, Typhoon Ulysses, left flooded cities in its wake, and the sights have been heartbreaking.
As a response to this calamity and in order to provide assistance to affected communities, carmakers are now offering special discounts to customers whose cars were damaged during the recent typhoon.
Toyota Motor Philippines
Toyota Motor Philippines is currently offering special assistance packages for Typhoon Ulysses victims that will help reduce service costs. The company has also given assurance that its Luzon dealerships will guide their customers in inspecting and restoring their damaged vehicles.
Continue reading below ↓
Recommended Videos
Honda Cars Philippines
Honda Cars Philippines (HCPI), meanwhile, is reducing the cost of select parts by 30%. These include major electronic parts that may have been damaged during the floods. For more details, you can check out HCPI's official announcement below.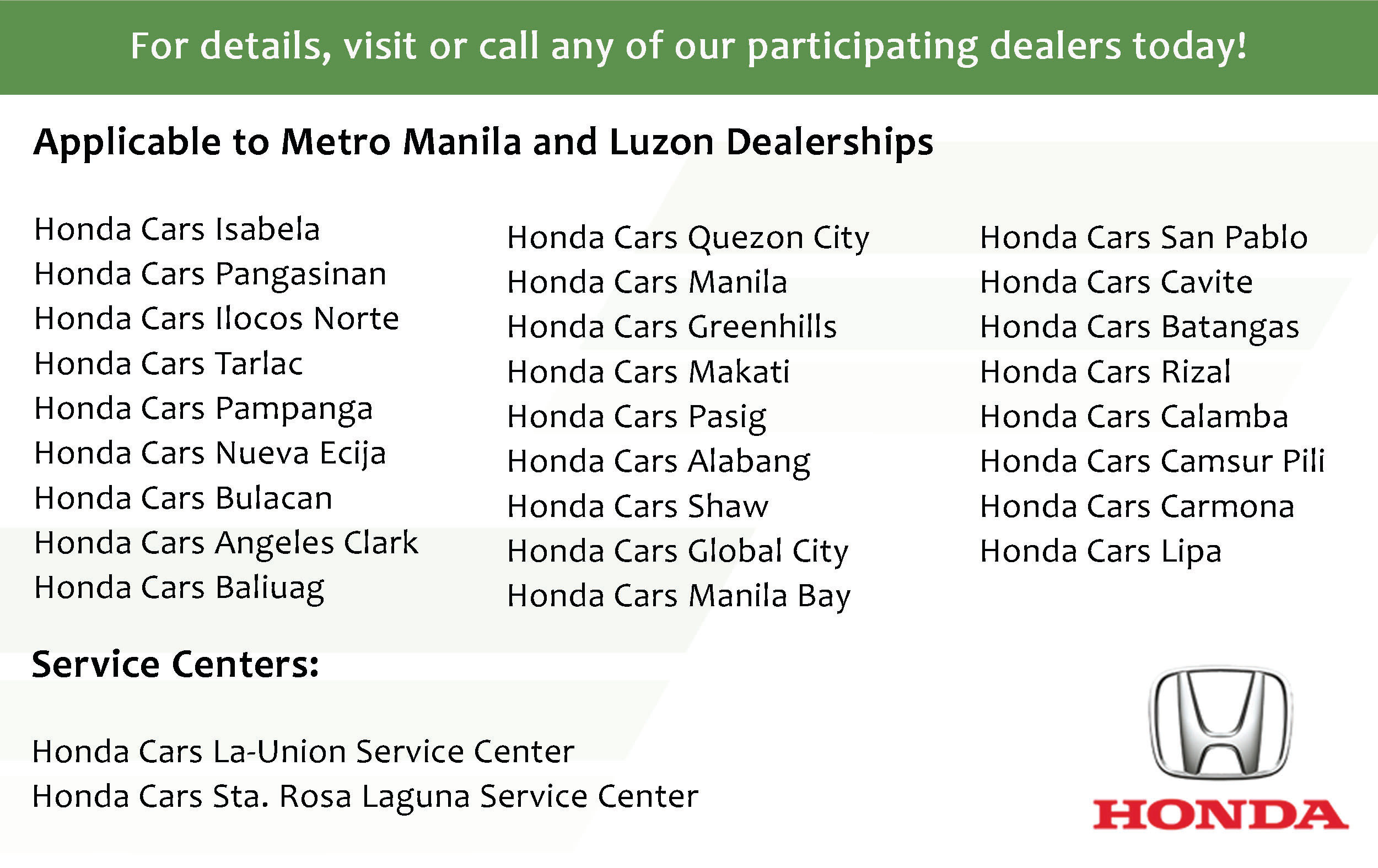 Ford Philippines
Ford Philippines is also offering discounts on parts and labor to assist its affected customers. From November 17 to December 10, 2020, 20% discounts on select parts and on labor will be available at participating Ford dealerships.
If you or anyone you know owns any cars damaged by Typhoon Ulysses, then take note and spread the word. We'll also be updating this article with more advisories from other car manufacturers as we have them. Stay safe out there, guys.