Car company origins always make for a great read…if you're a car guy or a history buff. Those who aren't, well, they may just end up dozing off as if these stories are lectures in a late-afternoon college history class—which is a shame considering this is legitimately interesting stuff.
Thankfully, carmakers are always finding ways to make their stories easier and more engaging to digest. Honda, for example, is retracing Soichiro Honda's origins via an animated video series based on a manga about his life.
Car lovers will no doubt be familiar with that name, but if you aren't one, Soichiro Honda is the founder of the Honda Motor Company. A Japanese engineer and industrialist, Honda established the world-famous company in 1948, starting by building motors for bicycles.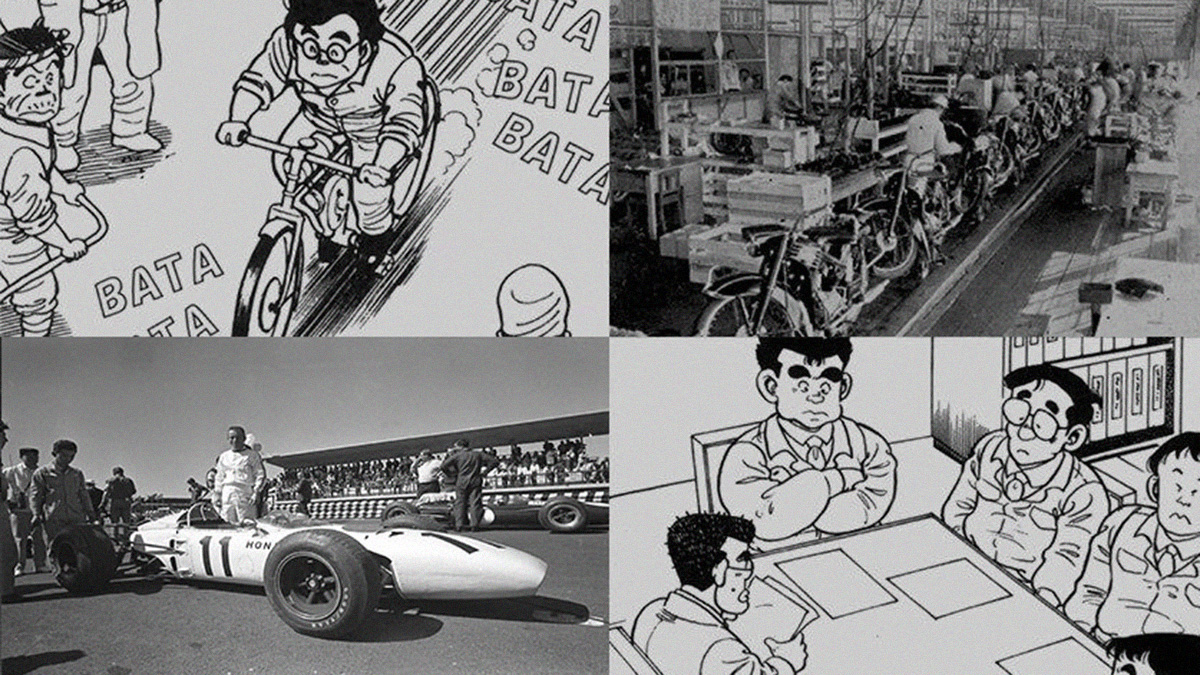 Continue reading below ↓
Recommended Videos
The entire series is six episodes long, lasting just 10 to 20 minutes each. Each one takes you through a key moment from Honda's life, from when he first attached a generator motor to a bicycle, to the company's eventual shift to automobile and motorcycle production, and his passing in 1991 at the age of 84. The original manga is titled Honda Soichiro Hon Den and is published by Shogakukan Inc.
You can watch the entire series on Honda's global heritage website. Are you a history buff? What's your favorite carmaker origin story?