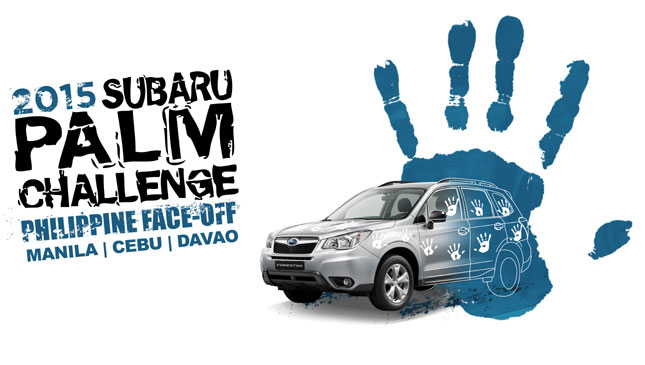 Have you ever looked forward to owning a Subaru, only to end up having to settle for less because your pockets weren't deep enough? Well, maybe the 2015 Subaru Palm Challenge is your best chance at driving off with a brand-new Forester 2.0i-L. If you can handle the competition, that is.
Subaru Philippines (aka Motor Image Pilipinas) is looking for 10 determined (and very patient) Filipinos to put both their mind and body to the limit in representing the country in the annual Subaru Palm Challenge to be held in Singapore. Contestants are required to place one palm on a specific area of a Subaru vehicle for as long as possible, with only the last man standing coming out as the victor. Last year's winner recorded a total time of 82 hours and 16 minutes. Now that's what you call commitment!
Three qualifying legs will be held in the Philippines:
* Ayala Center Cebu - August 8
* SM Lanang Davao - August 15
* Big Bear Oval (BGC) - September 5
One winner each from Davao and Cebu will be selected to be part of the Philippine team of 10, while the other eight will come from Manila. Registrants must be at least 18 years of age and in good health, and must have a valid passport. The 10 chosen representatives will be treated to an all-expenses-paid trip to Singapore to face off against contestants from nine other participating Asian countries. Over 400 contestants took part in the challenge last year, from countries such as Taiwan, Indonesia, China and Vietnam, among others.
Continue reading below ↓
Recommended Videos
Aside from the Forester, contestants stand a chance of taking home cash prizes for being the last person standing from their respective country, as well as a country team prize for having the longest combined time for all team members.
Game? Register here.