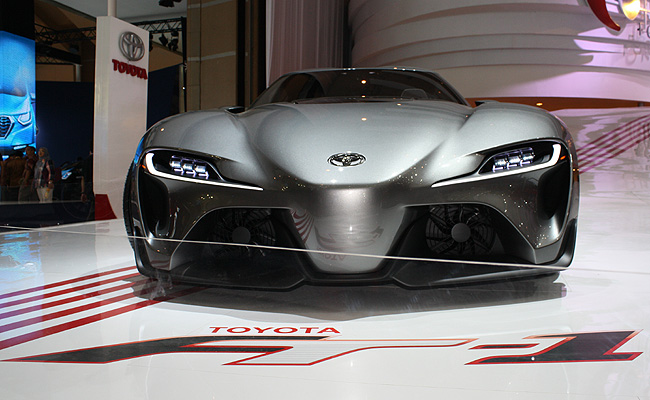 The 22nd Indonesia International Motor Show (IIMS) is happening right now at the JIExpo Kemayoran in Jakarta. Top Gear Philippines is the sole Philippine media entity invited to cover the event this year.
Anyway, as the Chief reported last week, if there was one car visitors needed to check out at the Philippine International Motor Show, it was the Honda NSX concept. Well, while covering the IIMS and as we roamed the pavilions scattered around the show's massive 83,000sqm floor area, we believe we spotted one car that may give the NSX a run for its money--and which you should see in case you happen to be in Jakarta until September 28: the Toyota FT-1 concept.
The NSX concept has been around the globe. After its debut at the 2012 Detroit Auto Show, the car in its current form appeared at the same show a year later and has been going around the world ever since, appearing at the 2013 Tokyo Motor Show and a few weeks later at the Bangkok Motor Expo, which we also covered. As a matter of fact, a white-colored unit is also present at the ongoing IIMS.
The FT-1, however, only made its public debut at the 2014 Detroit Auto Show in January, and we believe its presence at the IIMS marks the car's first appearance in the ASEAN region.
Continue reading below ↓
Recommended Videos
Seeing it in person, we can't help but be enamored of its classic sports-car silhouette, featuring a long hood and a short rear deck. And judging by the graphite exterior paint and the saddle-tan interior leather, it looks like it's the same updated FT-1 concept that Toyota revealed just last August.
Oh, and by the way, the FT-1 is the same car on the free poster that comes with our September 2014 issue.
So, which car would you rather see in a motor show: the Honda NSX concept or the Toyota FT-1 concept?
Photos by Patrick Everett Tadeo