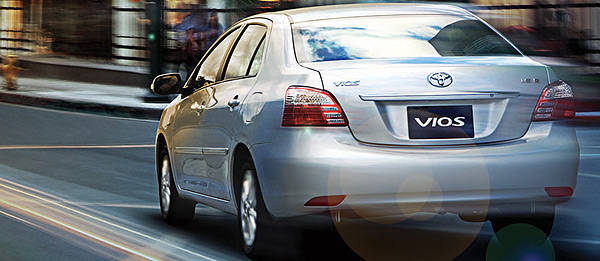 The second-generation Toyota Vios has been around since 2007, which means that its third-generation replacement is long overdue. Looks like it's finally arriving. Our source within Toyota Motor Philippines (TMP) tells us that a full model change of the country's best-selling passenger car is due next year.
Though TMP's product planning department would only say that the next-generation Vios, Yaris and Corolla are due "within the next three years," our source has confirmed that the Vios and the Yaris will reach TMP's showrooms in 2013. Our source even says that the styling of the next-generation Vios and Yaris will ditch the curvaceous lines of the current model in favor of a more angular and aggressive look.
In hindsight, the speech of Toyota Autoparts Philippines (TAP) president Shinji Mizoe already hinted at the production of an all-new Toyota model in the Philippines--at least parts-wise--when he said that TAP hopes to acquire "next-generation model projects" to build parts for. Besides the G- and R-Type manual transmissions for Toyota's light commercial vehicles, TAP also manufactures the constant-velocity joints for the Vios, the Yaris and the Corolla.
So, do you think the Vios's all-new edition is rolling into TMP showrooms next year?
Continue reading below ↓
Recommended Videos