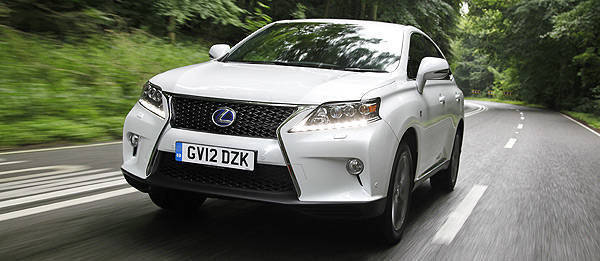 Lexus has now sold over 506,000 units of its Lexus Hybrid Drive vehicles, seven years after the first RX400h took to the road in 2005.
In the first year that Lexus marketed its hybrid vehicles, it sold 26,000 units. As of November 30, Lexus had already sold 113,000 hybrid vehicles this year alone. In addition, approximately 25 percent of all Lexus sales today are reportedly made up of hybrid vehicles.
The RX400h, launched in 2005, was the world's first production full-hybrid luxury SUV. Succeeded by the RX450h in 2009, it has claimed the largest share of Lexus hybrid sales, with 259,000 units sold through November this year.
Lexus's second hybrid model, the GS450h, was introduced in 2006 and was the world's first premium production sedan to be fitted with a rear-wheel-drive full-hybrid powertrain. Global sales have so far reached 32,000 units, with a significant boost achieved this year following the introduction of the new-generation model. A total of 8,000 units were sold between January and November.
ADVERTISEMENT - CONTINUE READING BELOW ↓
The LS600h extended the range further in 2007, marking another world-first in being the first production car to use a full-hybrid powertrain with a V8 engine. It also remains the most powerful hybrid vehicle on the road today. Up to November this year, Lexus had sold around 29,000 units of its hybrid limousine--in both standard and LS600h L long-wheelbase forms.
The HS250h sedan was Lexus's first "hybrid only" model, launched in Japan and North America in 2009, with sales supposedly having reached close to 56,000 units.
The fifth Lexus hybrid is the CT200h, which debuted in late 2010. It took Lexus's hybrid power into the luxury compact/hatchback market for the first time and quickly became a major contributor to Lexus's global sales, with total sales now numbering 122,000.
The latest expansion of the range, particularly in markets outside Western Europe, is the ES300h, which went on sale earlier this year and has moved more than 8,000 units so far.
ADVERTISEMENT - CONTINUE READING BELOW ↓
Recommended Videos