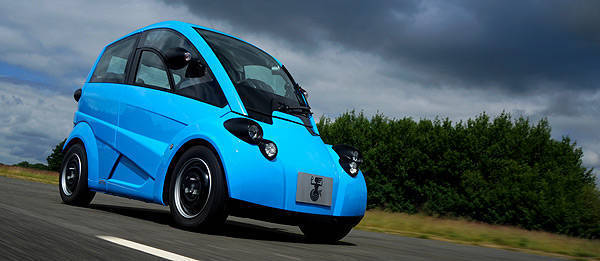 In 2010, McLaren F1 designer Gordon Murray unveiled through his firm Gordon Murray Design the T.25, which was his take on what today's city car should be like. A year later, Murray unveiled what he calls is "the world's most efficient electric vehicle" in the T.27.
The T.27 is a pure electric drive vehicle designed to fully optimize its packaging, weight and performance, and its unveiling marks an important leap in efficiency for EVs.
For the car's final design, Gordon Murray Design worked closely with its powertrain partner, Zytek Automotive, to create a brand-new innovative, lightweight and fully integrated electric motor, control system, and battery--all made to ensure that maximum efficiency is achieved.
Although the T.27 is a diminutive vehicle, it has completed the mandatory European Economic Community's 40 percent offset deformable front high-speed impact test from which the car emerged with zero cabin intrusion.
Based on the layout and geometry of the T.25 city car, the T.27 is 2.5 meters long, 1.3 meters wide, weighs just 680kg (or nearly 1,500 pounds) including the battery, has a six-meter turning circle and is powered by a 25kW (roughly equivalent to 33hp) electric motor. Its top speed is nearly 105kph while its range is up to 160 kilometers.
Continue reading below ↓
Recommended Videos
"Lightweight is the most powerful tool we have in our armory in the fight against emissions and fuel consumption. This is true of all cars and especially so with electric vehicles! A lightweight car means a lightweight battery increasing the levels of safety and reducing the retail price dramatically. The T.27 represents a huge step forward in protecting our mobility and our environment," said Murray.
According to Gordon Murray Design, it is currently talking to three possible manufacturers for the T.27.
[gallery]967[gallery]