Move over, early morning. According to the 2020 Metro Manila Accident Reporting and Analysis System (MMARAS) report, the period from 7pm to 12am recorded the highest number of fatal traffic incidents last year.
A total of 65,032 road crashes were recorded in 2020. Of 337 traffic incidents that ended with fatalities, 116 happened between 7pm and 12am, with the deadliest hour of the entire day being 11pm to 12am with 30 fatal crashes. Those hours also saw 3,158 out of 14,465 incidents that resulted in non-fatal injuries.
Check out the full breakdown of hours below: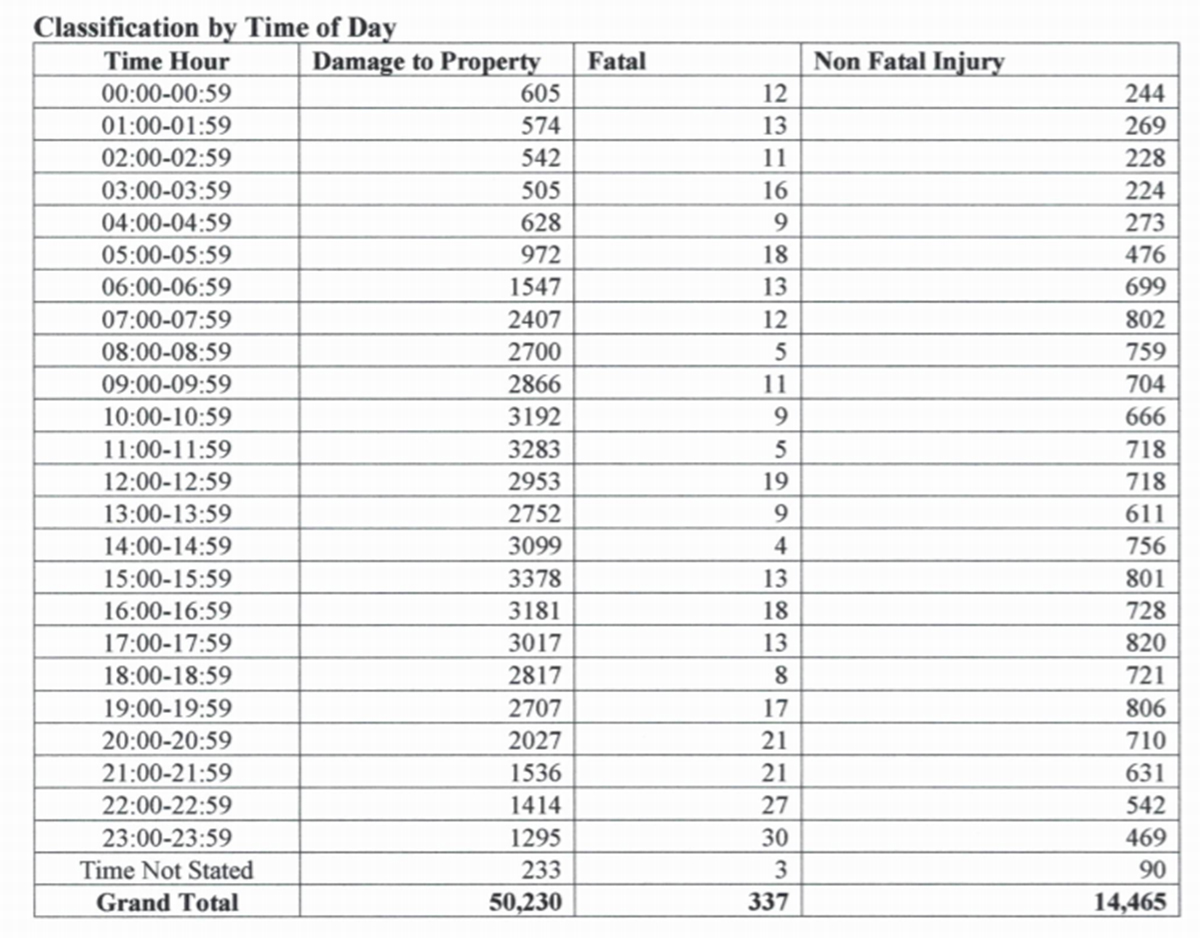 Continue reading below ↓
Recommended Videos
In contrast, only a total of 83 fatal incidents occurred during those hours in 2019. Also worth noting is that while there was a slight dip in fatal road incidents in 2020 (337) compared with 2019 (372), the percentage of deadly crashes actually rose when you take into account the overall number of recorded incidents.
In 2019, there was a grand total of 121,771 recorded incidents, including 372 fatal incidents. That's 0.3% of recorded crashes ending in death. This year, the total of 65,032 crashes includes 337 fatal incidents. That's 0.5%, meaning fewer cars out due to COVID-19 lockdown restrictions didn't necessarily translate into safer roads.
Alarmingly, pedestrians made up the majority of traffic fatalities last year, and incidents involving bicycles also increased. Deciphering exactly why last year's accident data turned out the way it did is kind of a pickle, too, considering the piss-poor job done recording the factors involved.
Anyway, what do you think of these findings? Have you noticed that Metro Manila's streets are less safe from 7pm to 12am?