The Metro Manila Accident Reporting and Analysis System (MMARAS) report for 2020 is out, and as expected, there were significantly fewer road mishaps recorded last year compared with the year prior.
With fewer vehicles on the roads due to COVID-19 lockdown measures and a temporary nationwide public transportation ban, the MMARAS recorded a total of 65,032 accidents in 2020. That's a drop of 46.6% compared with 2019's 121,771 total recorded accidents.
Metro Manila averaged 178 road-crash incidents per day last year. Broken down, 50,230 of those cases resulted in damage to property, 337 in death, and 14,465 in non-fatal injury. We'd go through the causes, but considering how poorly police reports detailed these cases, it's an exercise in futility.
Partly due to its sheer size, Quezon City is Metro Manila's top city by far when it came to road crashes with 22,494 cases. Manila comes in at a distant second with a total of 6,655 incidents, and rounding out the top three is Makati City with 4,508 incidents. Pateros recorded the fewest number of accidents last year with just 115. Look: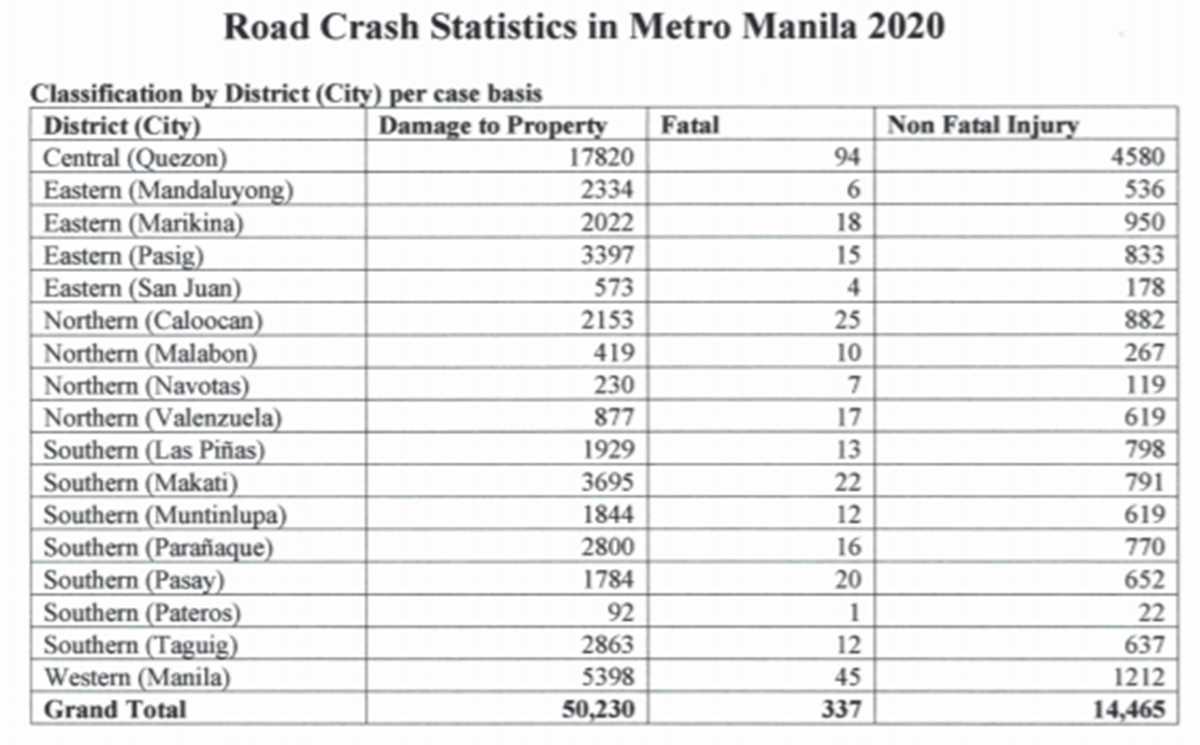 Continue reading below ↓
Recommended Videos
The top month in terms of accidents in 2020 is February, with a total of 9,315 incidents. This is followed by January and October with 7,283 and 6,285 cases, respectively.
Unsurprisingly, the lowest accident total was recorded in April 2020 during the height of the country's COVID-19 lockdown. Only 1,535 incidents were recorded during this month. Look: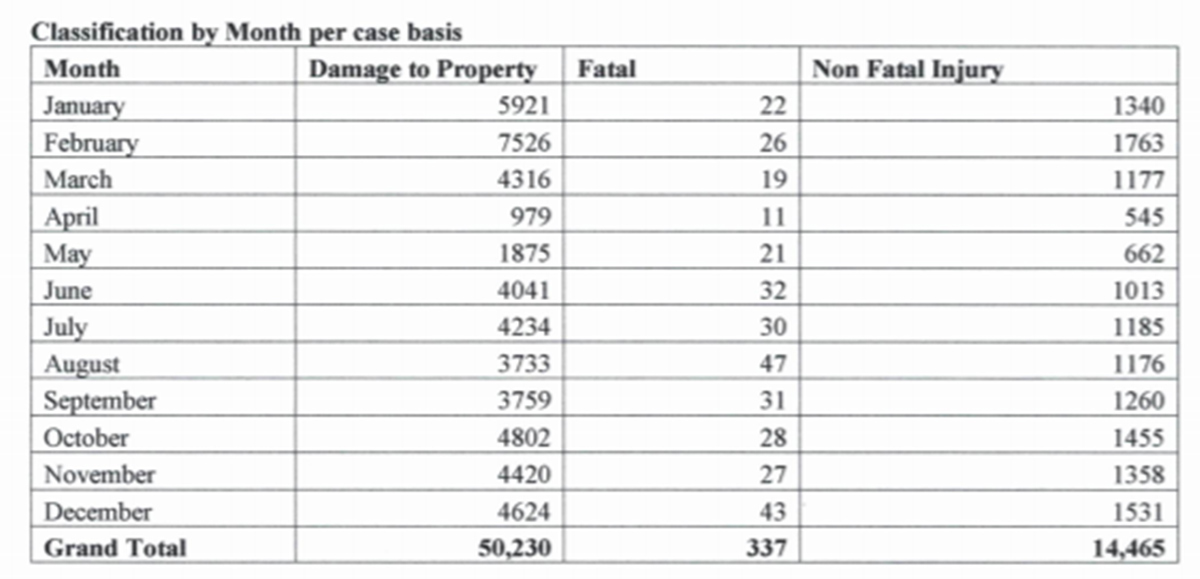 We'll have more detailed breakdowns of the 2020 MMARAS up shortly. Do you think the number of accidents in Metro Manila will spike upwards now that the nation is beginning to get back up on its feet? Let us know in the comments.
For the full MMARAS 2020 report, click here.