Senate Bill No. 1518—also known as the 'Safe Pathways Act'—was filed during the first few months of the pandemic to create a safe network for pedestrians, cyclists, and users of non-motorized vehicles. Well, we have good news for our fellow road users: The Senate has officially approved the bill with 23 affirmative votes and no negative votes and abstentions.
"This is good news to the biking community, which has grown significantly during this time of COVID. More people are now using a bicycle to go to work and in their daily travels," said Senator Pia Cayetano, the principal author of the bill. "It is important that there is a network of bicycle lanes to ensure continuity through various localities and the safety of bikers."
What does the Senate Bill No. 1518 entail?
Once enacted, the law will require the Department of Transportation (DOTr) and the Department of Public Works and Highways (DPWH) to work with local government units to create bicycle lanes that will connect "essential destinations" like schools, medical facilities, groceries, banks, and workplaces. Public places such as government offices and other commercial establishments will also be required to provide proper parking spaces for bicycles and other non-motorized vehicles like electric kick scooters.
Continue reading below ↓
Recommended Videos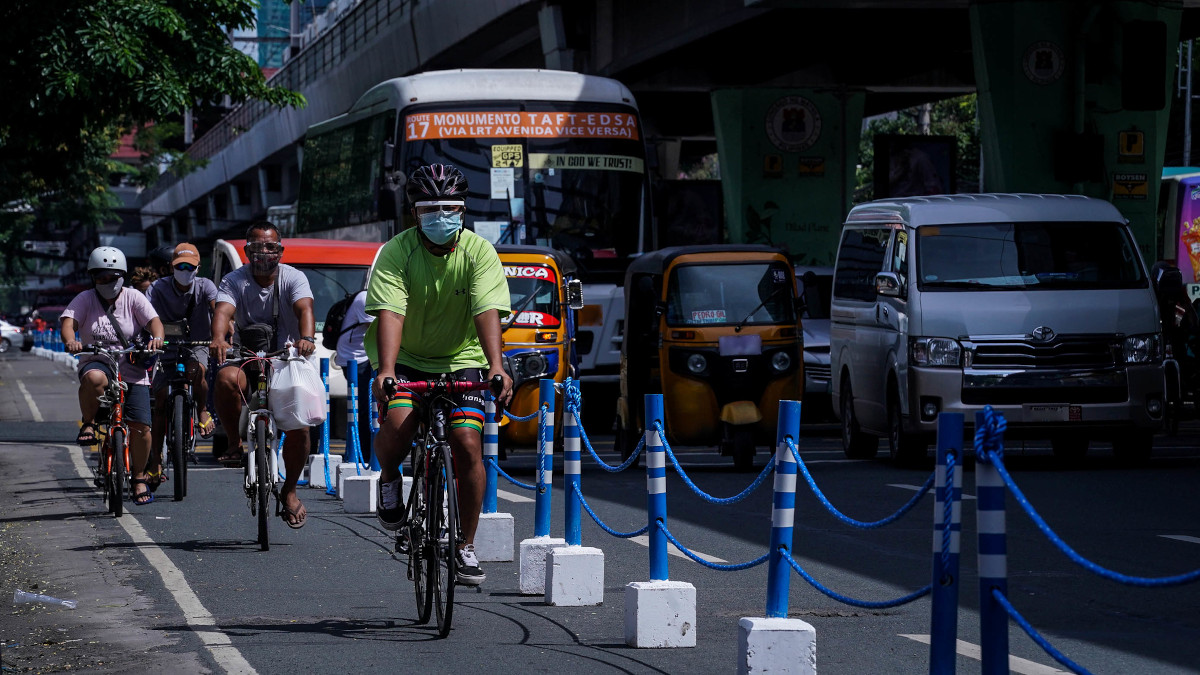 A lot of Filipinos in the metro have resorted to using alternative mobility solutions to get around the capital throughout the pandemic. Numerous LGUs around Metro Manila have also begun reworking their roads in favor of pedestrians and cyclists over the course of last year. Now more than ever, we need commuter-centric laws such as this one to protect other road users—they have every right to use roads in the metro, too, after all.
What's your take on this, readers? Share your two cents in the comments.
For more of our stories on the ongoing crisis, click here. For the latest news and updates on COVID-19, check out reportr.world/covid-19.