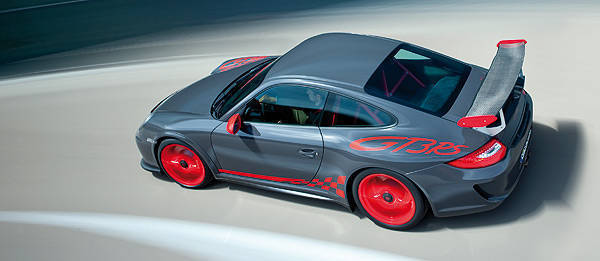 Porsche sold 23,442 units in the first quarter to register a growth of 13 percent versus the same period last year, the German carmaker said. At €496 million, Porsche's profits from January to March were also more than double the amount the company made in the same months in 2010.
"Performance in the first quarter confirms our ambition to be able to finance the impending investment in new vehicle projects out of cash flow," said Lutz Meschke, Porsche AG's chief financial officer.
Porsche purists may be disappointed as the two best-selling models in the German carmaker's lineup are the Cayenne and the Panamera. The Cayenne continues to be Porsche's top sales performer with 11,487 units sold to register a year-on-year growth of 62 percent while the Panamera is a far second with 4,715--slightly down from 2010 first-quarter sales of 4,990. Porsche's flagship 911 models sold 4,750 to mark a decline of 17 percent while its mid-engine sports cars, the Boxster and the Cayman accounted for 2,490 units, with 1,512 for the former and 978 for the latter.
Europe continues to be Porsche's most dominant market with 8,099 vehicles sold in the continent, of which 2,921 were accounted for by its home market of Germany. A close second is the United States with 7,103 units to mark an increase of 30 percent while Asia and the rest of the world registered 8,240 units, down by 532 units over last year's 8,772 units.
Continue reading below ↓
Recommended Videos
[gallery]897[gallery]