Stranger Formula 1 safety cars have existed—the sight of a Fiat Tempra leading Damon Hill in 1993 springs to mind—while others brought comedy. We're thinking Tatra 623. We're thinking Taki Inoue.
Barring a cameo from an Escort Cosworth at the 1993 British Grand Prix, though, few have been as ice cool as this. This is the new Formula 1 safety car. Aston Martin calls it the Vantage, Bernd Mayländer calls it his new company car.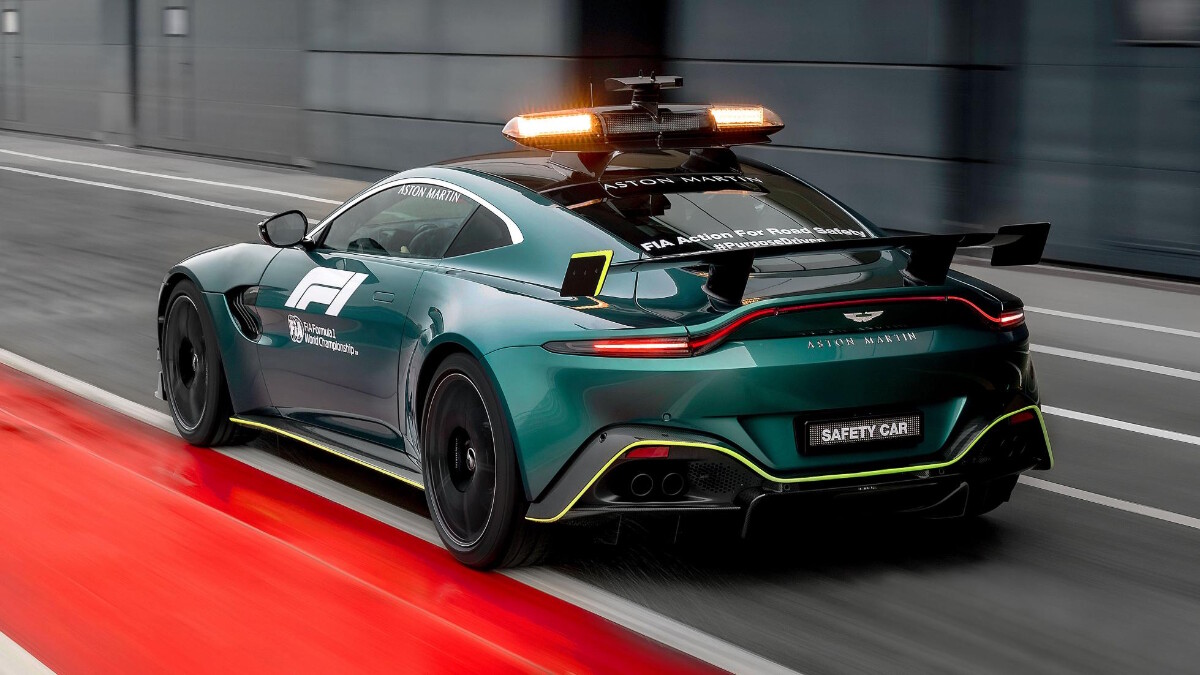 It's no ordinary Vantage, of course, and nor should it be—you have to come up with something special to replace the Mercedes-AMG GT R. New Aston Martin boss Tobias Moers—formerly of AMG, remember—tasked the engineering team with improving the Vantage's track performance and lap times.
Continue reading below ↓
Recommended Videos
And lo, there's more power. The AMG-sourced 4.0-liter turbo V8 has been treated to a modest power boost—up from 503hp to just shy of 530hp. Torque remains the same at 684Nm, though in this instance it is "sustained for longer," and some work has been done on the transmission. This, we're assured, means Mr. Mayländer should have "a better sense of directness, precision, and control through upshifts and downshifts."
Obviously, we have questions. First, why didn't Aston stick its socking great V12 in the nose? Second, is Mayländer worried the Vantage is less powerful than the outgoing, already track-capable GT R?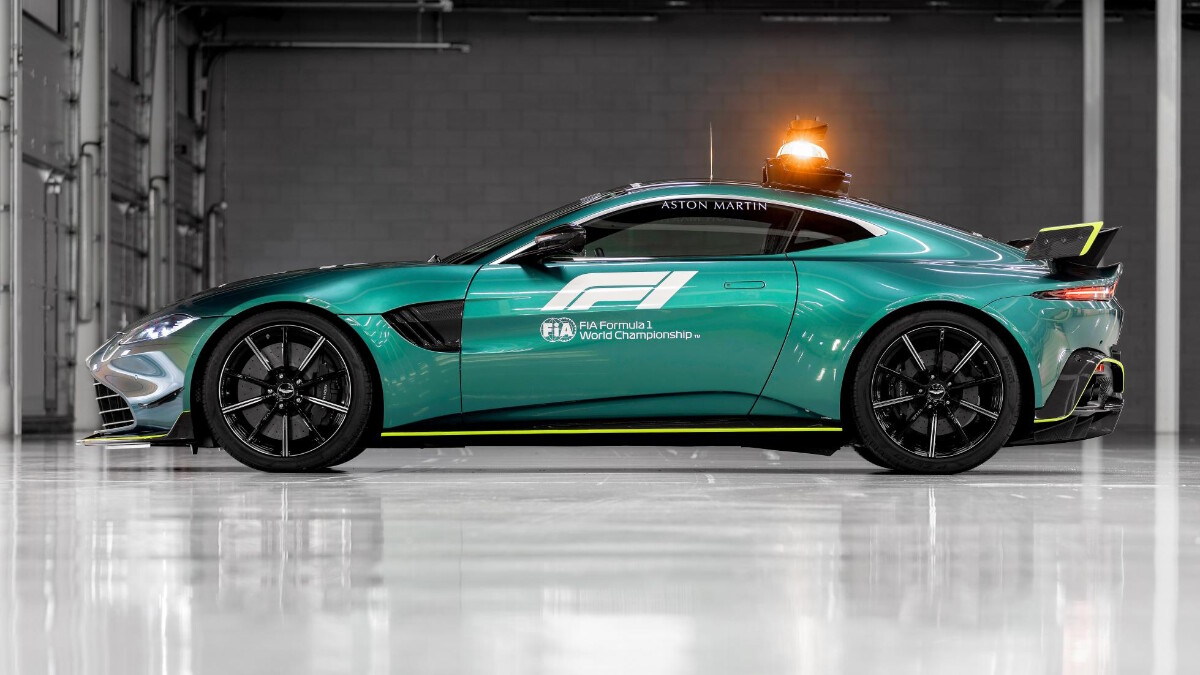 Anyway, do pay attention, 007. There's a load more downforce, too. A new grille and front splitter together create 155.6kg of the good stuff at 200kph, which is 60kg more than a regular Vantage achieves at the same speed. The front has been stiffened, the suspension and the dampers have been tweaked, and it gets a new aero kit and low-profile tires. Also, a really lovely wing. Not as lovely as the new 911 GT3's swan-neck offering (will rear wings ever be the same again?), but nice nonetheless.
Two FIA-approved racing seats replace the standard Vantage chairs, bolted in behind a pair of dash-mounted screens, and a switch control system with many buttons. Sadly, it appears none of them operate smoke screens, or a bullet deflector, or a seat ejector. Bit disappointed by that, if we're honest.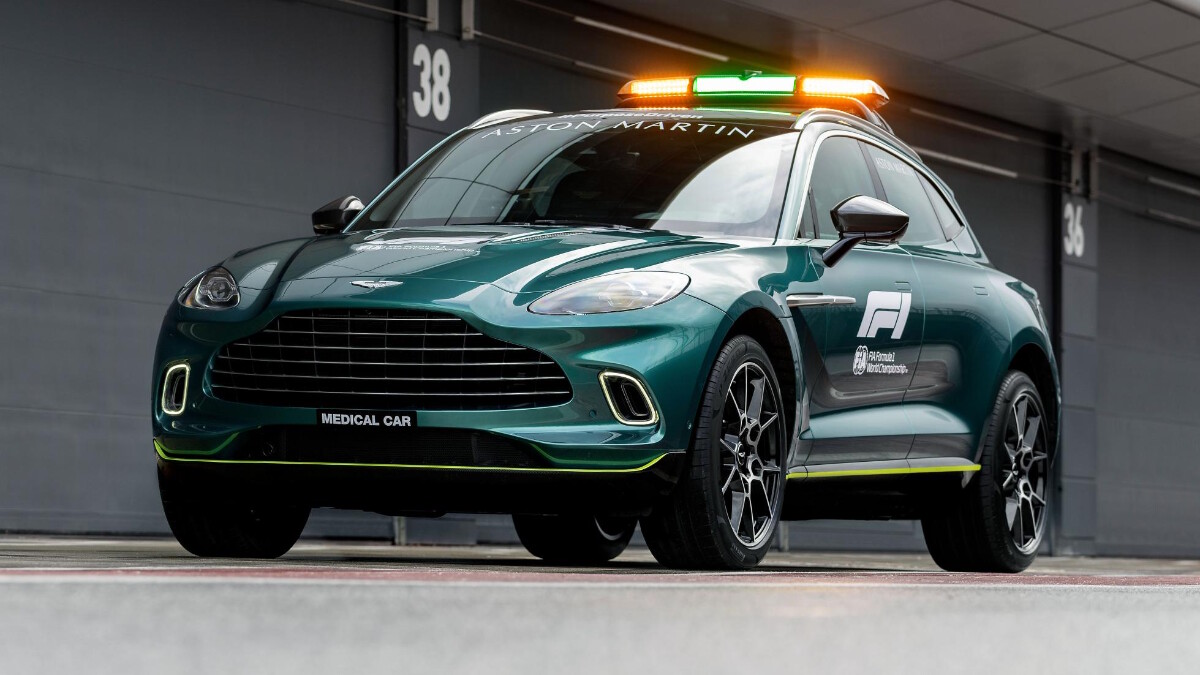 Oh, and there's more: The Aston Martin DBX is now the official medical car of Formula 1. Same 4.0-liter V8, more power than the Vantage—542hp. The DBX's center rear seat has been binned so that all the necessary equipment can be housed—fire extinguishers, medical bag, defibrillator, and so on—while the remaining four seats are buckets. This, too, has screens up front.
"I am extremely proud of the Aston Martin brand's return to Formula 1 for the first time in more than 60 years," said boss Moers. Wonder how he feels about his old baby—the AMG GT R—being given its retirement papers?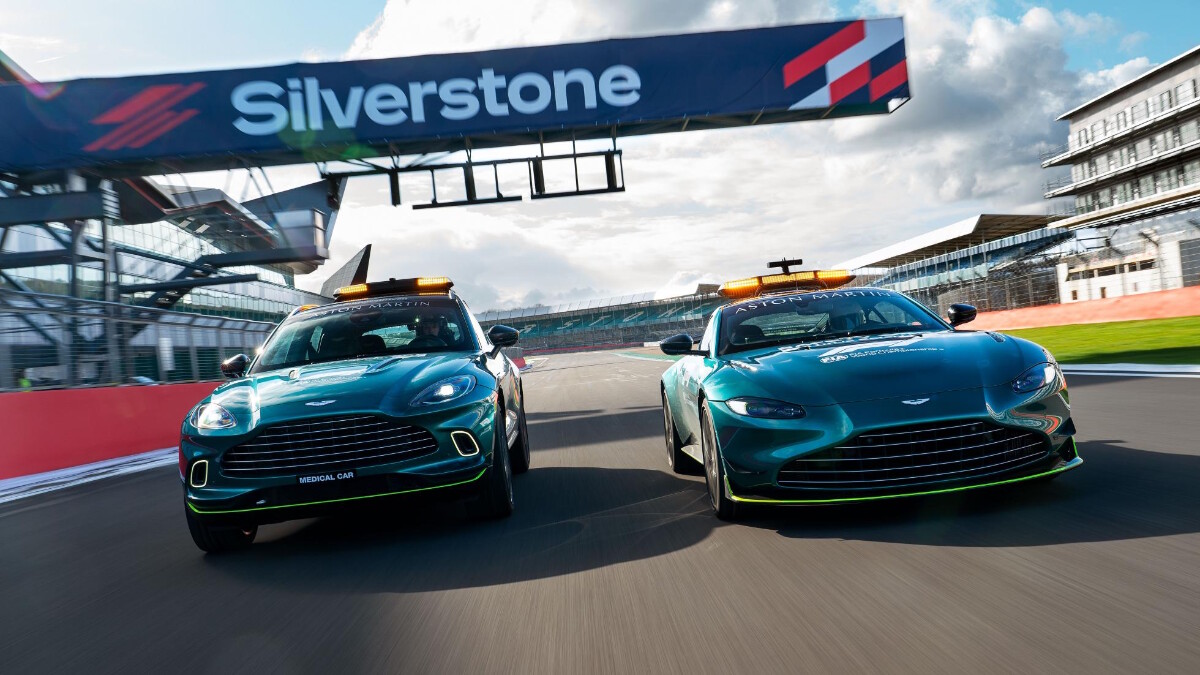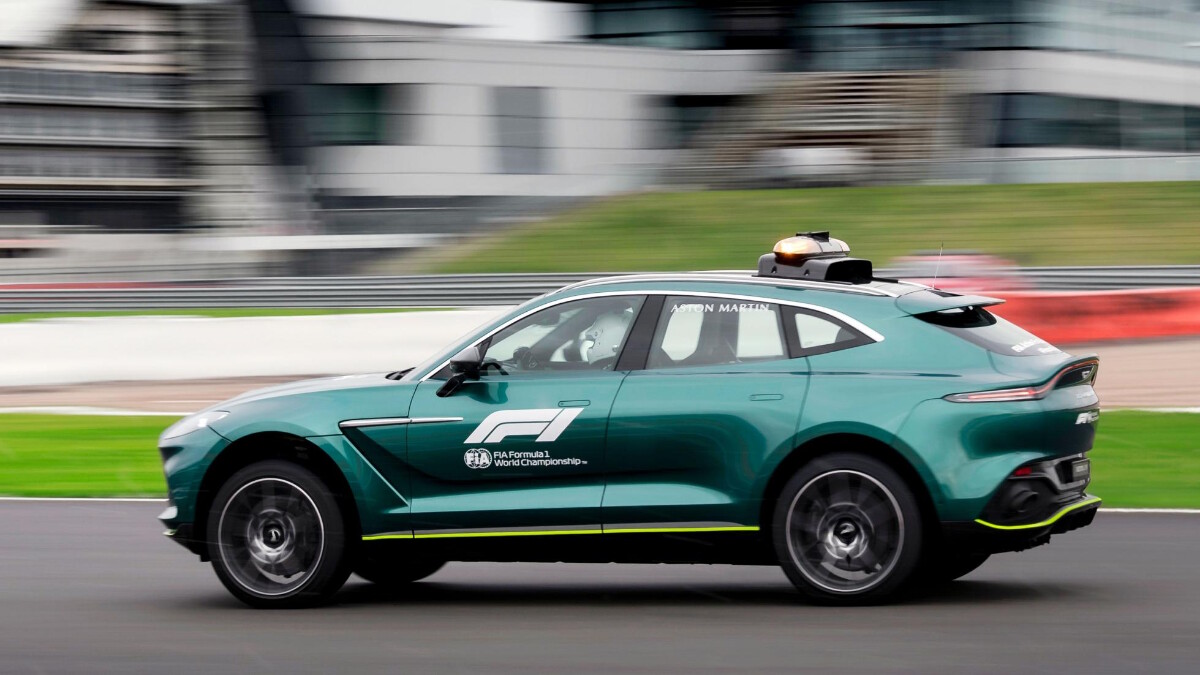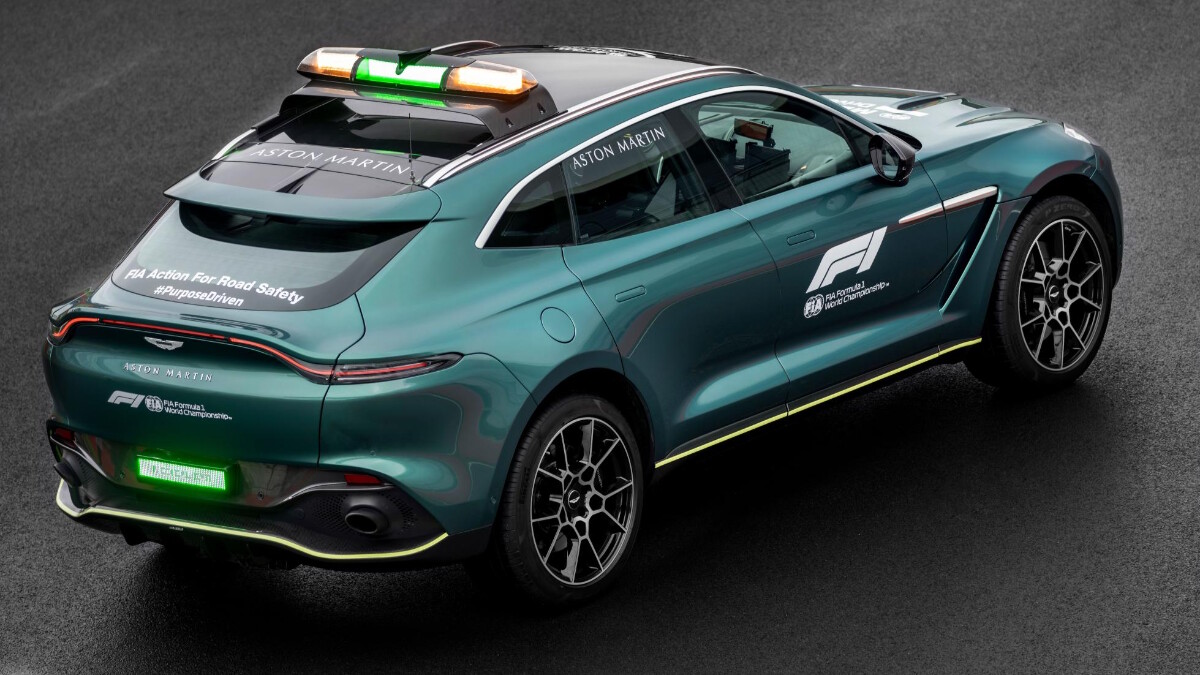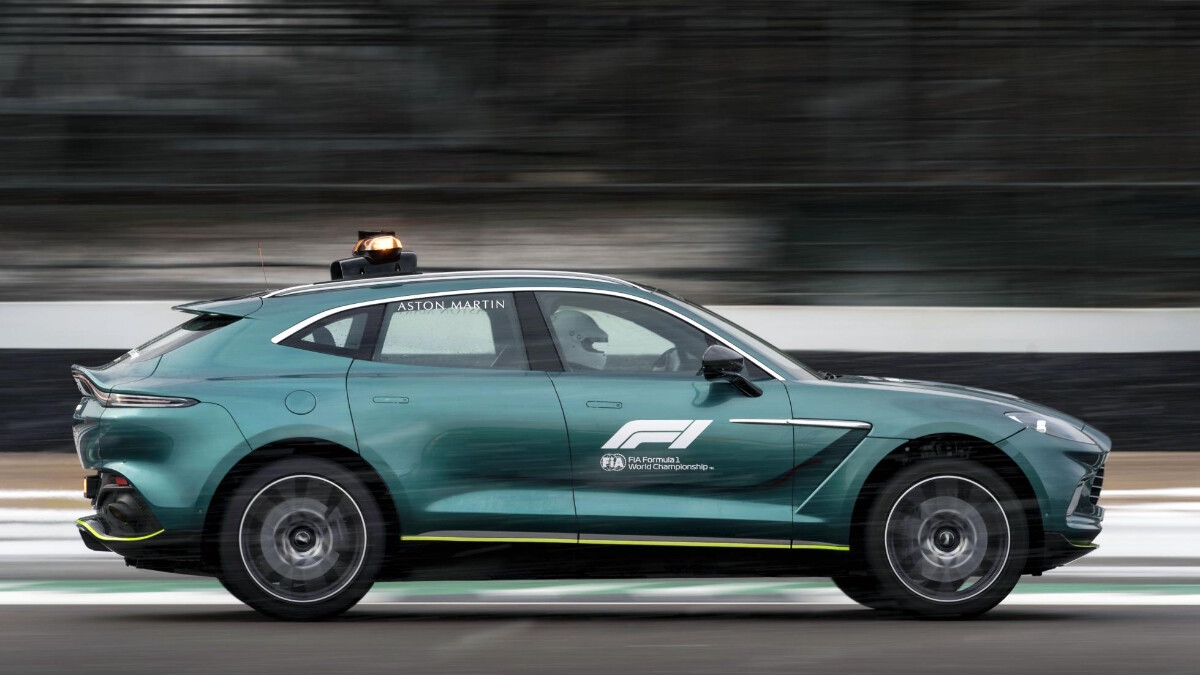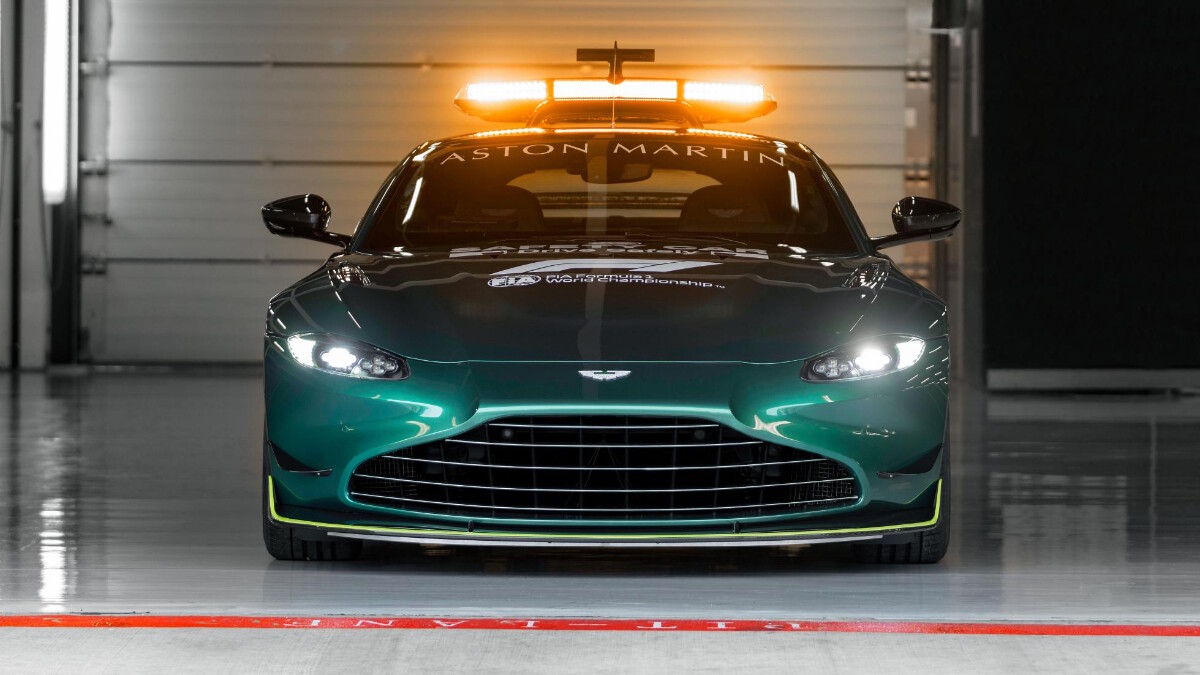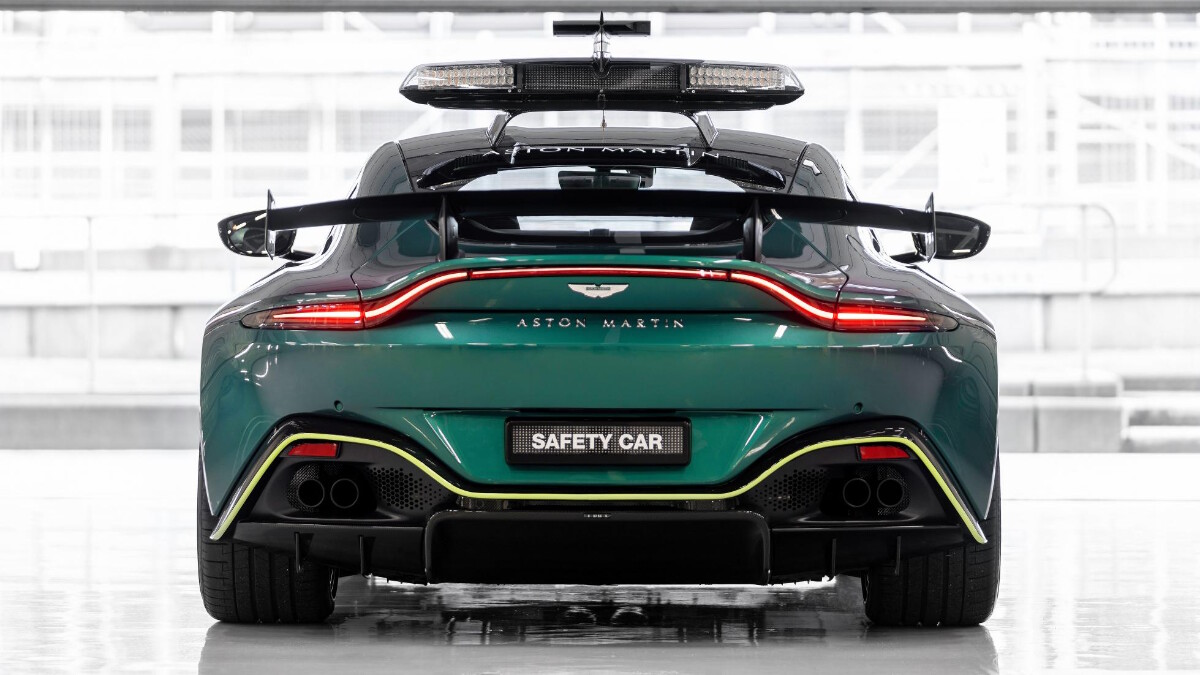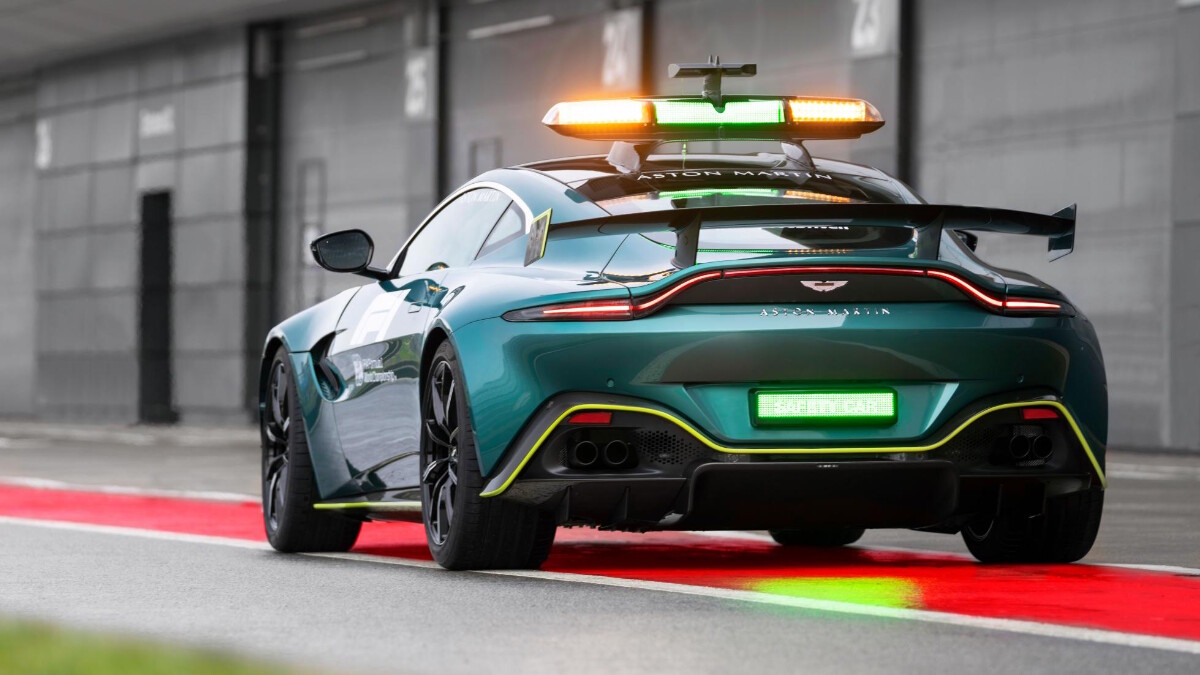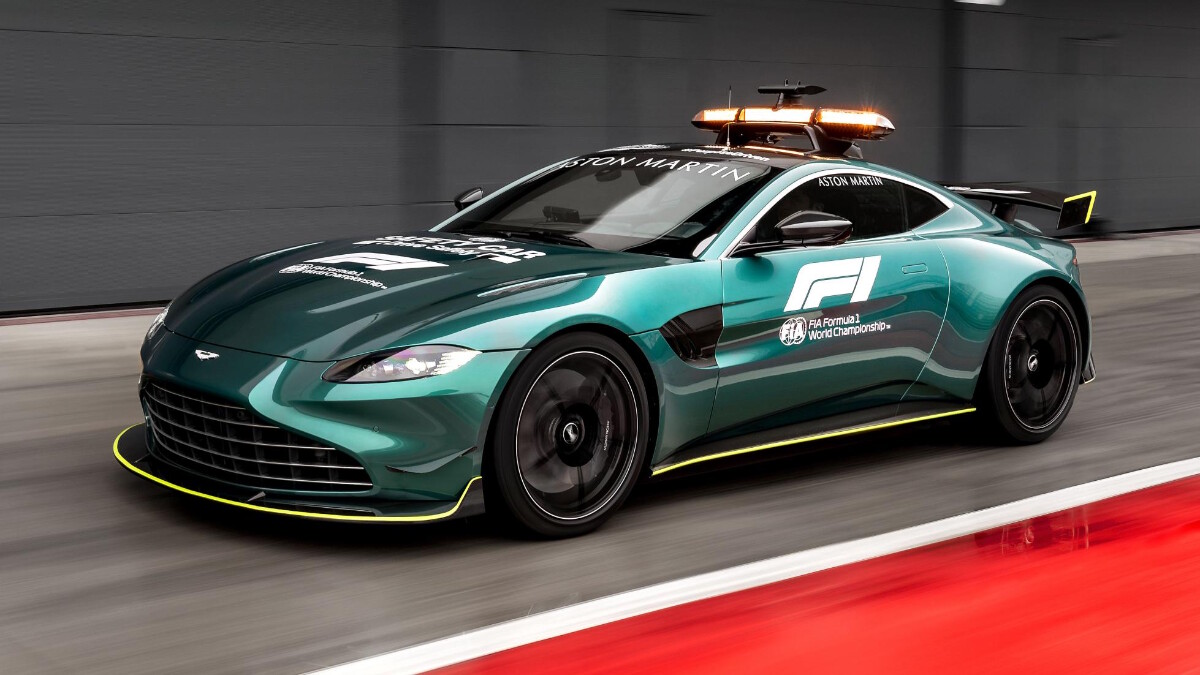 NOTE: This article first appeared on TopGear.com. Minor edits have been made.