Welcome one and all, to your first look at the all-new 2020 Ford Bronco. Sort of.
It's called the Bronco R race prototype, though it's more than an off-road monster that Ford Performance intends on sending into the very heart of one of the world's most gruelling races later this month. It is a development mule that'll prove the upcoming 2020 Ford Bronco's engine and chassis are for real.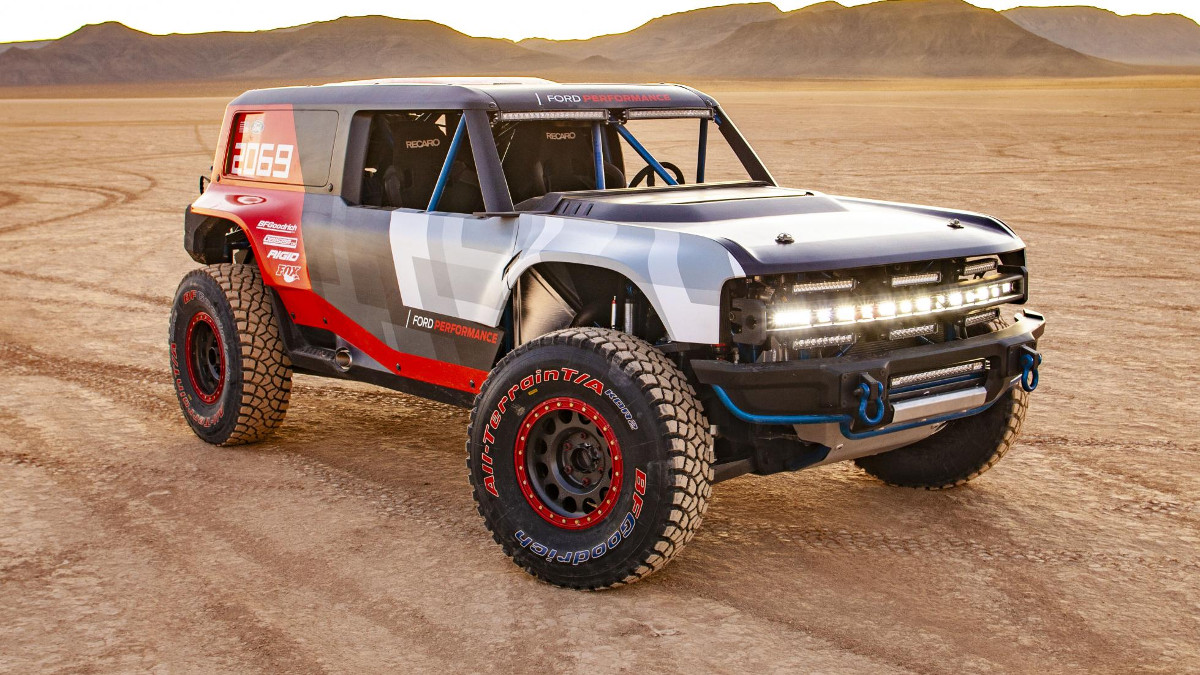 And, save for the afternoon-school run/supermarket car park, there can be no sterner test than the Baja 1000. Indeed, this year marks 50 years since Rod Hall and Larry Minor's overall win in a Bronco back in '69. The R race prototype—conceived, sketched, and built in just six months—will therefore head into the race to honor that victory.
Continue reading below ↓
Recommended Videos
"The Baja 1000 gives us not only the perfect setting to honor Rod Hall's win," explains Ford chief product development officer Hau Thai-Tang, "it also provides an authentic test bed to demonstrate our upcoming Bronco's desert racing capability and durability."
To that end, the Bronco R one-off carries a few styling cues for the next-gen SUV, though we suspect the lightweight composite body and the cut-roof design might live solely for this racer. Indeed, the R prototype, built in collaboration between Ford Performance, Geiser Bros Design, and Baja champ Cameron Steele, sits wide and gets long-travel Fox racing suspension, lots of aero, 15 LED lightbars, and a very race-focused interior featuring off-road racing shells from Recaro.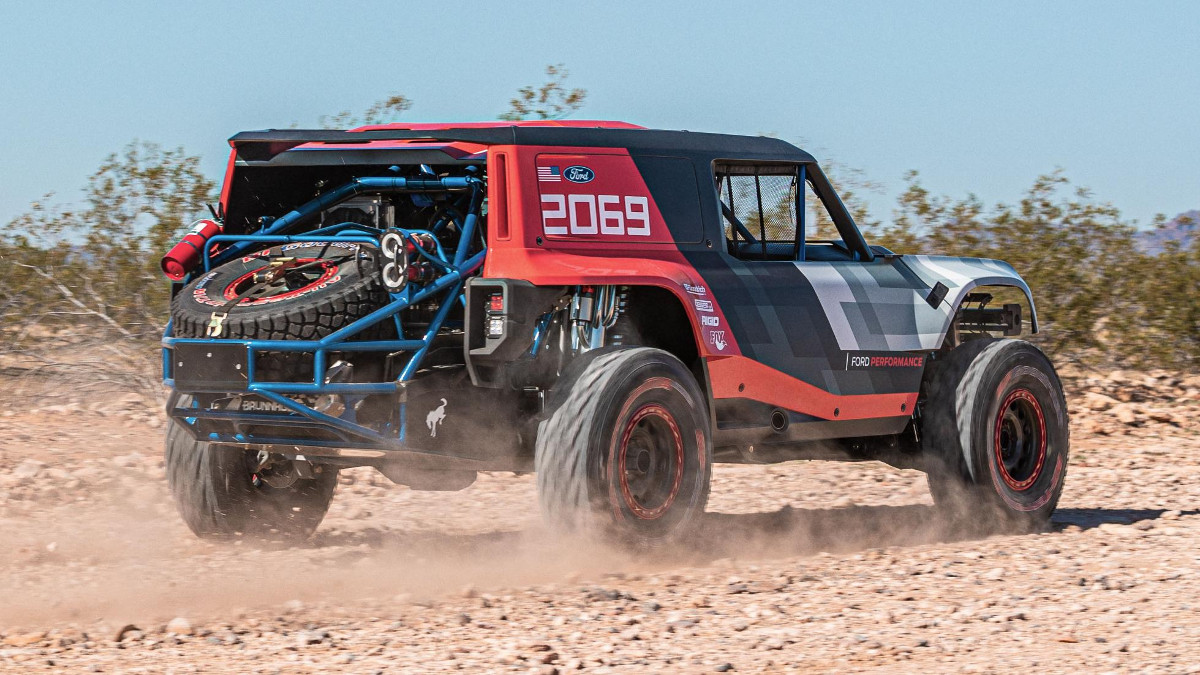 It's the underneath bit that needs to shine for the road car, of course. We're told this new R race prototype—and thus the 2020 Ford Bronco—sits on Ford's T6 architecture, the same skeleton as the Ranger. No word on engine, either, only the admission that "the twin turbos of the EcoBoost engine are representative of what the production Bronco will offer". Our money's on a V6.
Before that car arrives, though, comes the small matter of the Baja 1000. The R prototype will carry a livery inspired by the '69 car, and will be driven for portions by Rod Hall's granddaughter Shelby Hall (along with Steele). "My grandfather was so proud of the 1969 Baja race and of his Bronco," she said.
"More than just the memory of winning Baja, he loved that Bronco."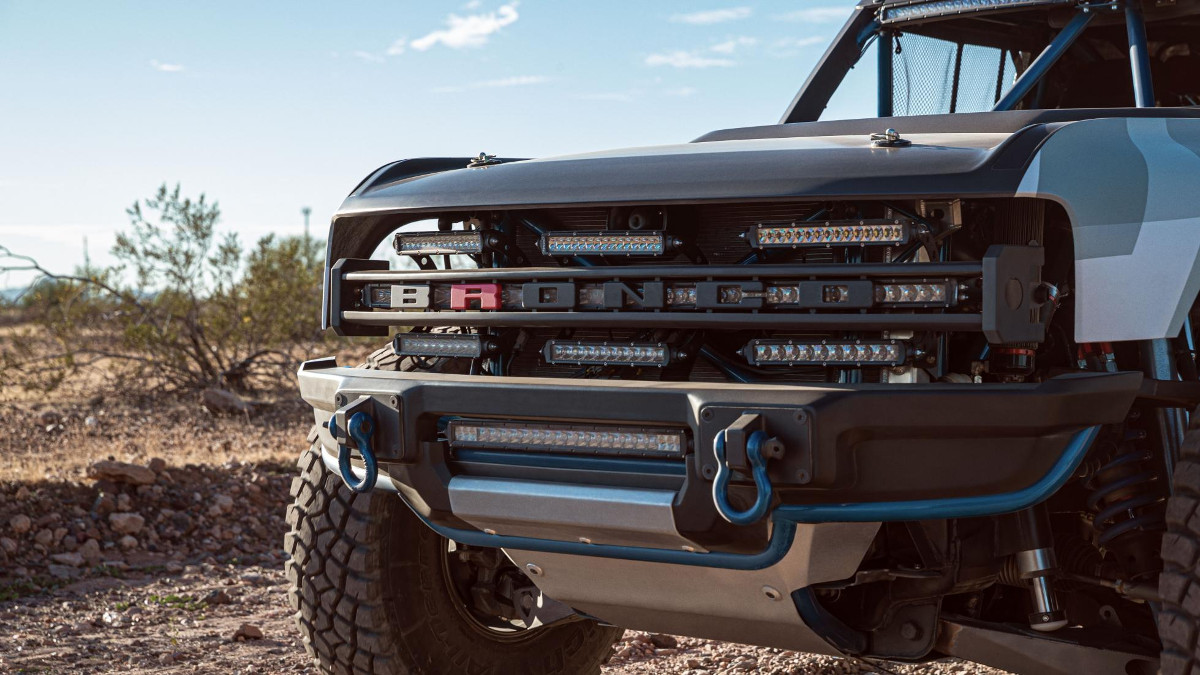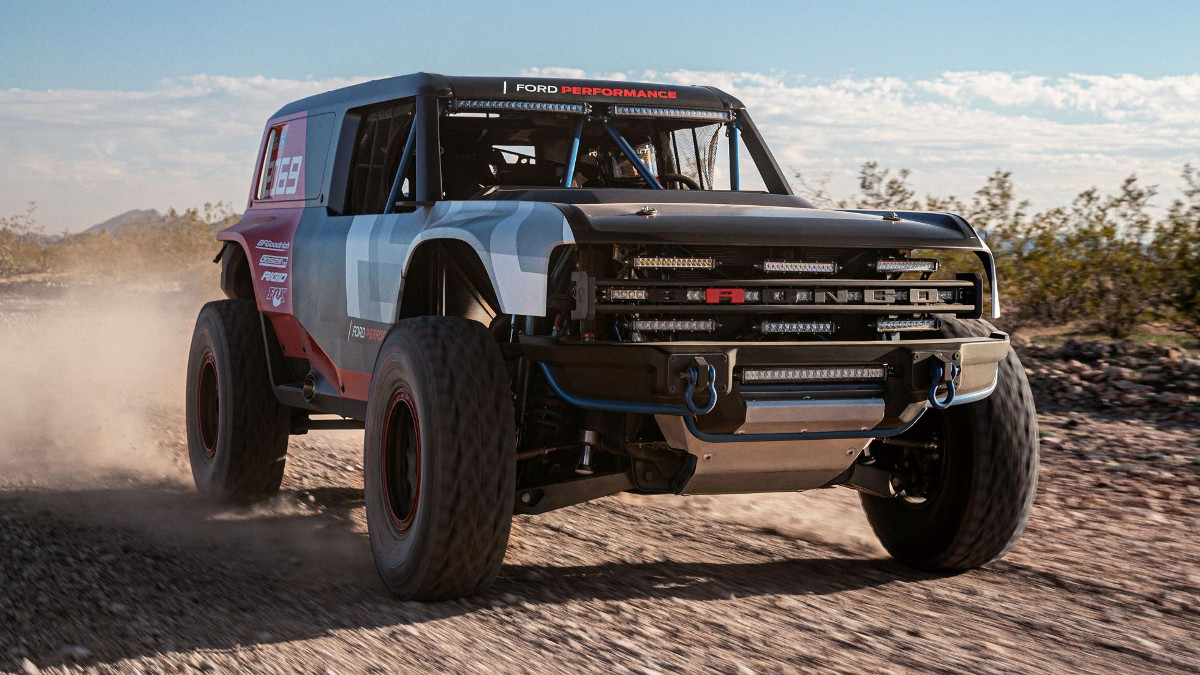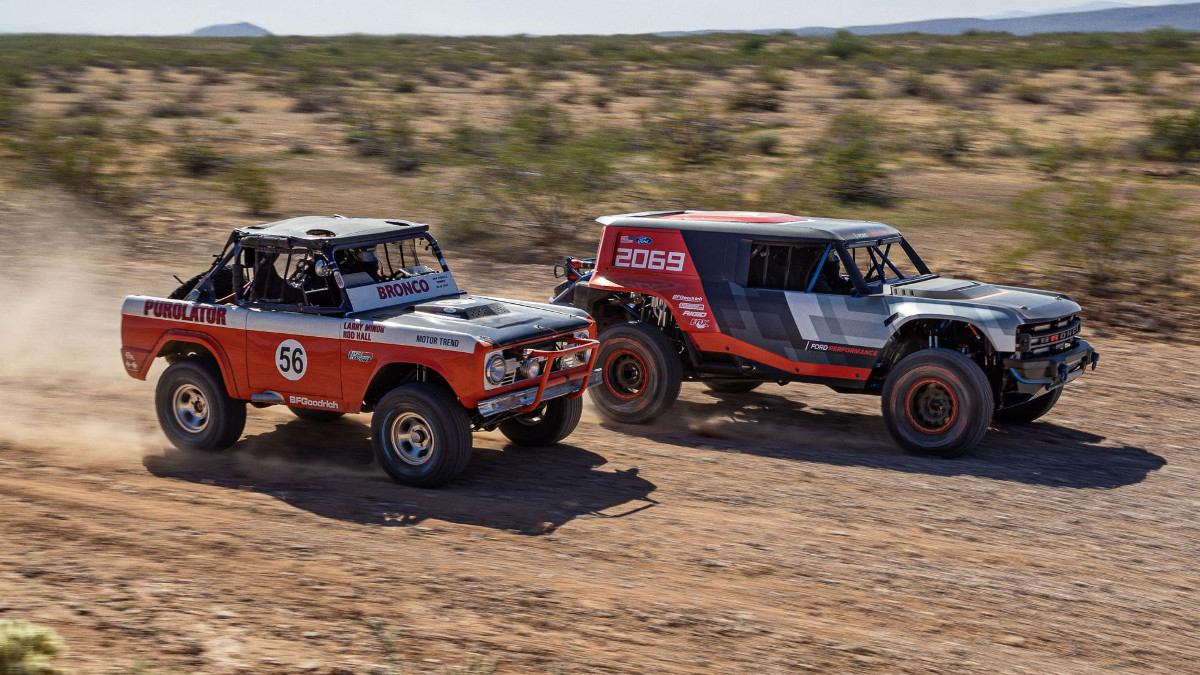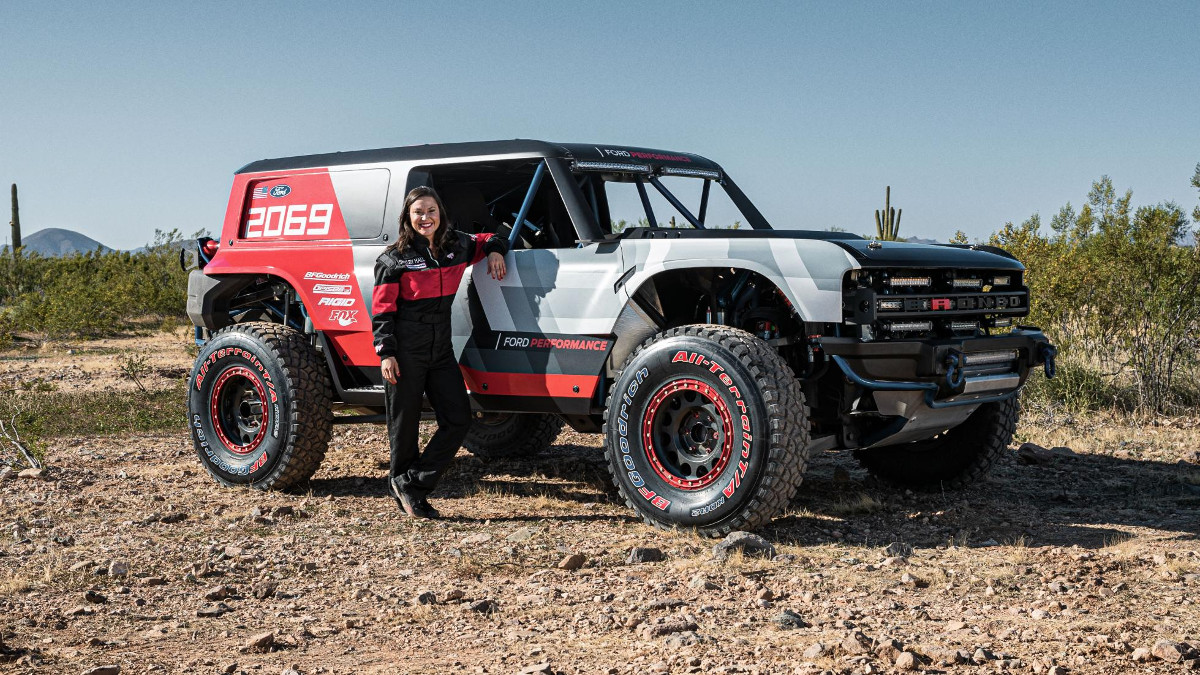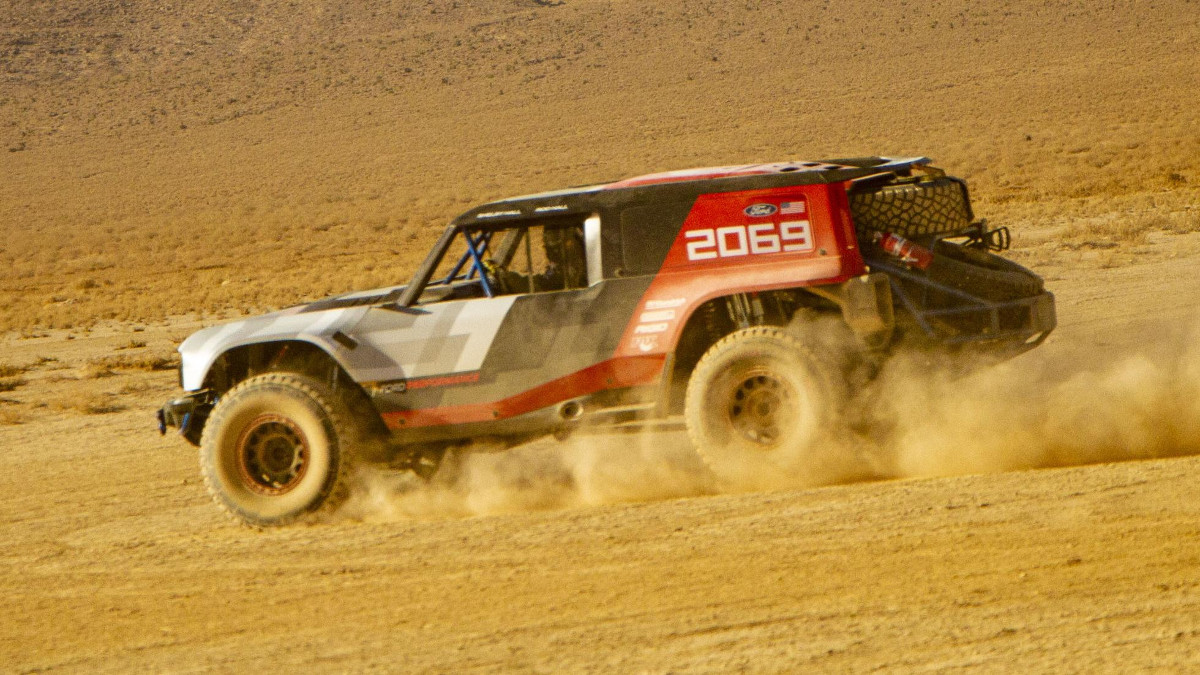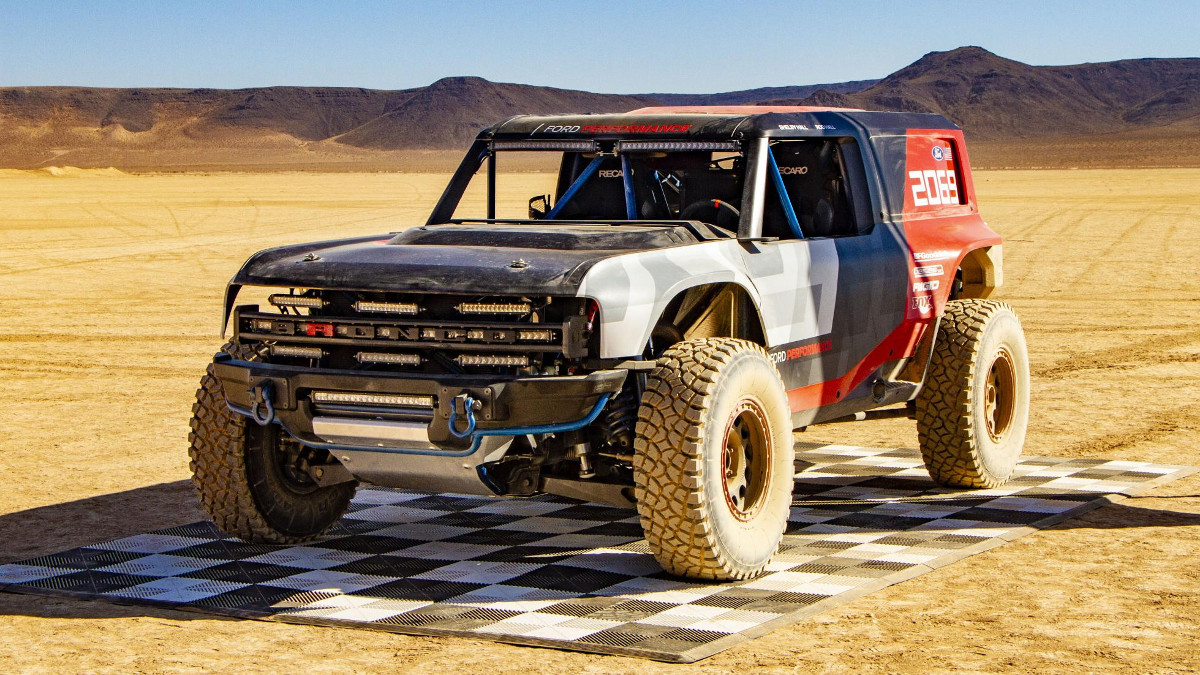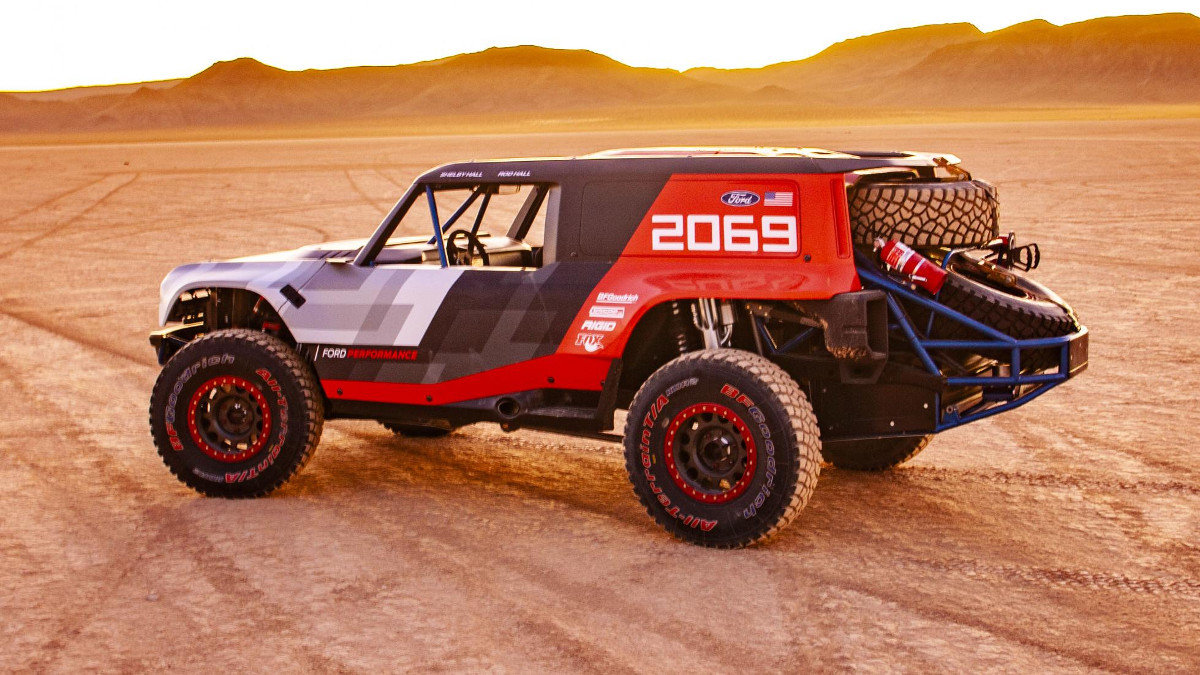 NOTE: This article first appeared on TopGear.com. Minor edits have been made.