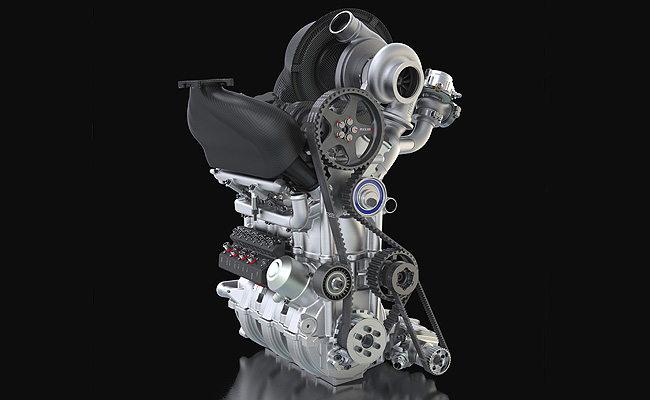 The Nissan ZEOD RC, a contender in the 2014 24 Hours of Le Mans race, is a hybrid race car. On race day, however, it will enter the record books as the first entry at Le Mans to complete a lap of the Circuit de la Sarthe using only electric power.
According to Nissan, approximately one lap every hour will be run on electric power before the car's 1.5-liter three-cylinder DIG-T R engine kicks in.
The ZEOD RC's internal-combustion engine is no small feat, weighing in at only 40kg yet producing 400hp and 380Nm. Its power-to-weight ratio of 10hp/kg means it's even better than the new engines used by Formula 1 cars this season.
"We knew the electric component of the Nissan ZEOD RC was certainly going to turn heads at Le Mans, but our combined zero-emission on-demand electric/petrol powerplant is quite a stunning piece of engineering," said Nissan's global motorsports director, Darren Cox. "Nissan will become the first major manufacturer to use a three-cylinder engine in major international motorsports. We're aiming to maintain our position as industry leaders in focusing on downsizing. Lessons learned from the development of the engine will be seen in Nissan road cars of the future."
Continue reading below ↓
Recommended Videos