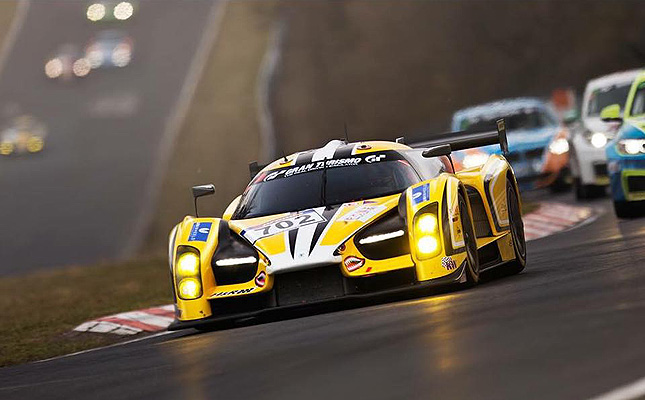 Scuderia Cameron Glickenhaus recently drove two of its SCG003 race cars in the season-opening race of the VLN endurance series at the Nurburgring. Unfortunately, as the two cars were running in sixth and 18th places, both were black-flagged or stopped from finishing the event because, according to the team, the engines of both cars were "too loud."
VLN stands for Veranstaltergemeinschaft Langstreckenpokal Nurburgring, or the Association of Nurburgring Endurance Cup Organizers.
The disqualification of the two SCG003s was overshadowed by a fatal accident involving a Nissan GT-R driven by 2011 GT Academy champion Jann Mardenborough, which forced the race to be red-flagged or ended prematurely.
Watch the video below and hear for yourself if the SCG003 cars are indeed too loud even for a proper racetrack.
If you're viewing this on a mobile device and can't see the video, please click here.
ADVERTISEMENT - CONTINUE READING BELOW ↓