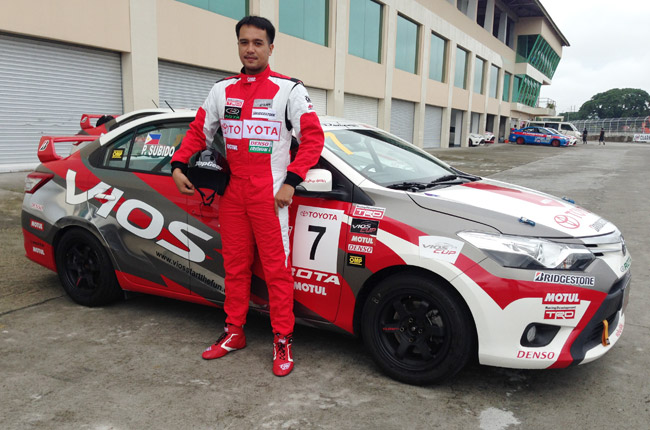 This Saturday, July 26, one of the most pogi motoring journalists in the country--trust us, they're rare--will race in the second leg of the Vios Cup. Happening at Clark International Speedway, this leg will have at least 30 drivers on the grid, and one of them is our associate editor Paulo Rafael Subido.
If you've been following the biggest motorsports event in the country today, you've probably noticed that media representatives also race alongside the Vios Cup car owners and celebrity drivers. Each leg, a new set of journalists joins the competition. For this race, our associate editor will race against Mico Halili and Philippine Star's Angel Rivero. In addition to the media personalities, celebrities Rhian Ramos, Sam YG, Jinno Rufino, Fabio Ide and last leg's Celebrity Category winner Phoemela Baranda.
Expect this leg to be more exhilarating. After two months of practice, lap times have gone down. Will the winners of the first leg--Jason Choachuy of Team Toyota Balintawak (Race1) and Allan Uy of Team Toyota Quezon Avenue (Race 2)--be on the podium again?
ADVERTISEMENT - CONTINUE READING BELOW ↓
(Read: A peek inside the Vios Cup pit lane)
Open to the public (read: free access) beginning at 10am on Saturday, the Vios Cup Leg 2 will also feature other fun activities. There will be cars on display, racing simulators and Kinect, which is popular among kids. There will also be track-day runs. You can enjoy all these activities and watch the race with the family in one fun day.
In the meantime, we want you to take the poll below.
[poll]562[poll]
ADVERTISEMENT - CONTINUE READING BELOW ↓
Recommended Videos