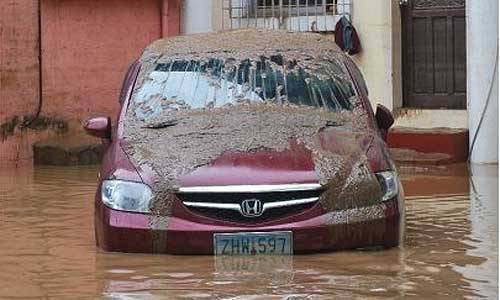 The owners of vehicles that were damaged by typhoon Sendong in December 2011 have some allies in the House of Representatives as Mindanao-based solons are asking the Insurance Commission (IC) to order the country's insurance companies to process their claims even if the vehicles were not covered by the controversial Acts of God clause.
"Typhoon Sendong flooded 29 barangays in Cagayan de Oro City, and part of those submerged in water were the vehicles of the residents of these barangays," said Rep. Rufus Rodriguez (2nd District, Cagayan de Oro City). "There are still no reports of the actual number of vehicles damaged but it is safe to assume that they number into the hundreds."
Rodriguez added that although majority of the damaged vehicles are not covered by the Acts of God clause and are therefore not eligible to be compensated by insurance companies, processing the insurance proceeds of the claimants will help them recover from the tragedy.
"The Insurance Commissioner should order the insurance companies to pay the insurance proceeds of the insured vehicles that were damaged by typhoon Sendong even if these vehicles do not have Acts of God coverage as an act of liberality and goodwill," Rodriguez said.
As such, Rodriguez, together with Rep. Maximo Rodriguez Jr. (party list Abante Mindanao), filed House Resolution 2022, which seeks that the IC issue such a directive, citing the tremendous damage, the loss of lives and the destruction of property and vehicles in Cagayan de Oro and Iligan City wrought by Sendong.
Continue reading below ↓
Recommended Videos