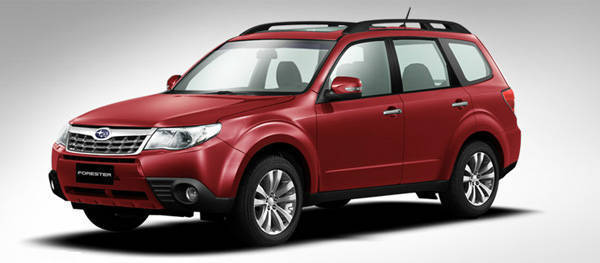 Subaru is on track to ending 2012 with 1,800 unit sales under its belt, revealed Motor Image Pilipinas general manager Mike Luyun to TopGear.com.ph during the roll-out ceremony for the Malaysia-assembled Subaru XV.
Luyun added that of the 1,800 units, approximately 75 percent are Forester and XV.
Luyun also shared that since word of the discounted current Forester model popped up on TopGear.com.ph, Motor Image Pilipinas's inventory for the said Forester is rapidly running out, with the 2.5-liter XT turbocharged models practically depleted, while only a handful of 2.0-liter XS units remain in stock.
For 2013, Motor Image Pilipinas is targeting the 3,000-unit mark with four new Subaru showrooms expected to open, as we reported here. Luyun expects the all-new Forester, which is scheduled to be launched by the first quarter of next year, to take up a significant portion of the figure.
"We've already received a lot of inquires about the all-new Forester, with quite a number of them--including (Top Gear Philippines consumer editor) Botchi Santos--wanting to be the first in line to receive it once it arrives," shared Luyun. "We also believe it's a better bargain, price-wise and spec-wise, than one of our competitors, which will be launched at roughly the same time as the Forester."
Continue reading below ↓
Recommended Videos