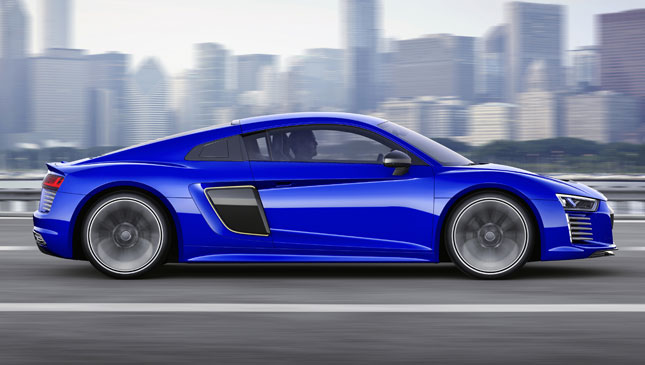 Whether we admit it or not, many of us wonder what the future holds. We often ask questions like: "What will life be 10 years from now?" If you're a car enthusiast, chances are that you often think about what the automobile of the future will be like. You're probably fascinated with all those concept cars that are displayed at motor shows, as these give us an idea of what you or your kids will be driving in a few years' time. Well, if you fancy such technology, you might be interested in Audi's take on the car of tomorrow. Yep, Audi is displaying its crystal ball and showing us what our motoring lives might be like sometime soon.
The German carmaker is exhibiting future technologies at this year's Consumer Electronics Show Asia in Shanghai, China. Here, Audi shows what life on the road will be like in terms of how lighting will make our lives safer, how electronics makes driving easier and more exciting, and how infotainment systems and connectivity keep us, well, entertained and connected as we cruise down the highway.
ADVERTISEMENT - CONTINUE READING BELOW ↓
Take the Audi R8 e-Tron, for instance. Sure, this car is sporty. Yet it is likewise connected to the rest of the world via systems such as Apple's CarPlay and the Android Auto. Apart from this, the infotainment system makes use of voice and gesture controls. Such interface options allow the driver to control the car's various functions by a simple oral command or hand movement.
Another area where Audi shows us the way is in the field of road illumination. Audi thinks that the future looks bright, thanks to its edge in advanced lighting systems. For some 20 years now, Audi has been lighting up the road with such systems as xenon headlights (the second generation of which were first seen on the Audi A8 back in 1994). A year ago, they wowed the world with Matrix Laser lighting technology on the Prologue show car. Apart from the bright beam, Matrix Laser lighting likewise features intelligent tech that is smart enough to avoid blinding oncoming traffic.
ADVERTISEMENT - CONTINUE READING BELOW ↓
Recommended Videos
Then there's the all-new Audi Q7 that features a fascinating display and driver interface that looks good and can adapt to a driver's style and mood. The optional Multimedia Interface (MMI) navigation plus with MMI all-in-touch system showcases a large 12.3-inch TFT screen with a rich 1,440x540-pixel resolution. The driver can choose between two modes--infotainment and classic views. Classic view shows a more driver-focused interface, while infotainment view has such systems as audio, navigation and telephone dominating the screen. This is complemented by a head-up display that keeps drivers informed of what's happening to their vehicle while on the road. It's a virtual cockpit that keeps the driver focused on the road and the vehicle, connected to the outside world, and entertained all at the same time.
But probably the highlight of all this future tech is the Audi Piloted Drive. Debuting on the Q7, the system uses a host of sensors to aid features like adaptive cruise control for a safer journey. Aside from this, it can take over driving chores when driving at speeds between zero and 60kph. And don't worry about crashing into the car in front, as Audi makes use of ultra-advanced sensors that utilize laser-guided technology for precise guidance. Yes, the days of you letting your car drive you home after a long, tiring day at work are almost here. The future is looking good.
ADVERTISEMENT - CONTINUE READING BELOW ↓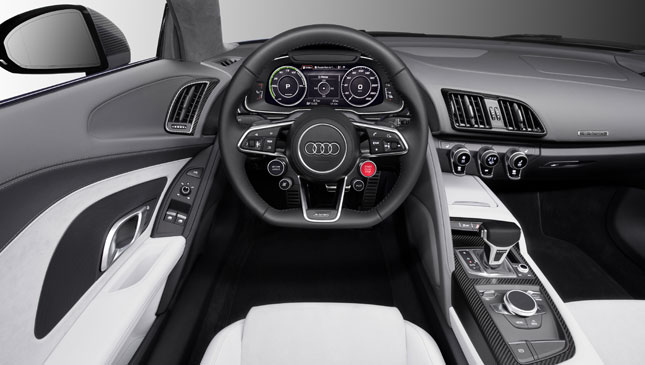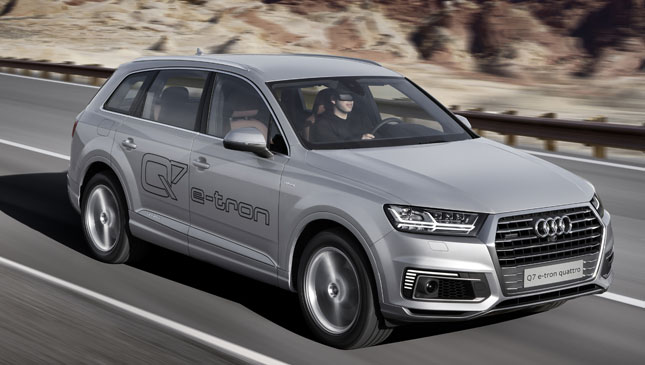 ADVERTISEMENT - CONTINUE READING BELOW ↓