Earlier this year we brought you the news that Michelin and GM are teaming up to bring airless tires to market in 2024. Continental is heading in a different direction with its development, and the German company has come up with a self-inflating concept that it says is "closely aligned with the requirements of electric and autonomous driving"—because that's the way we're all going, apparently.
The concept is known as Conti C.A.R.E (standing for Connected, Autonomous, Reliable, Electrified) and the headline piece of tech is the new, self-inflating 'PressureProof' system. Essentially, the force generated by the turning wheel acts on a centrifugal pump, which in turn generates compressed air. That air is then put into the tire to actively maintain optimum pressures whilst you're driving along. Clever, eh?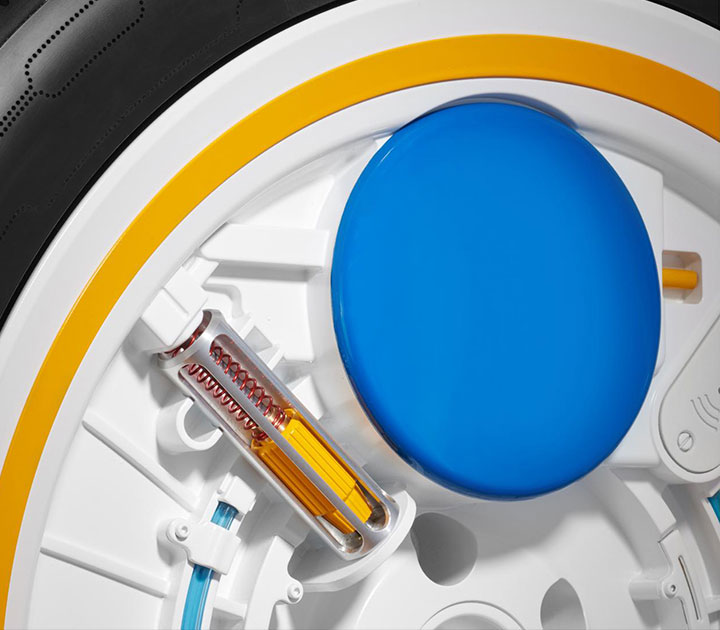 Continental says that any excess compressed air would be stored in an integrated tank, so you'd never drop below the optimum pressures and would see a sustainable drop in CO2 emissions as well as, presumably, a slight rise in average fuel economy.
ADVERTISEMENT - CONTINUE READING BELOW ↓
Because everything has to be connected these days, though, C.A.R.E tires would also use a multitude of sensors to feed information on things such as tread depth, possible damage, tire temperatures, and tire pressures to an app. That app would then be available to what Continental calls "modern robo-taxi" fleet managers. That sounds menacing.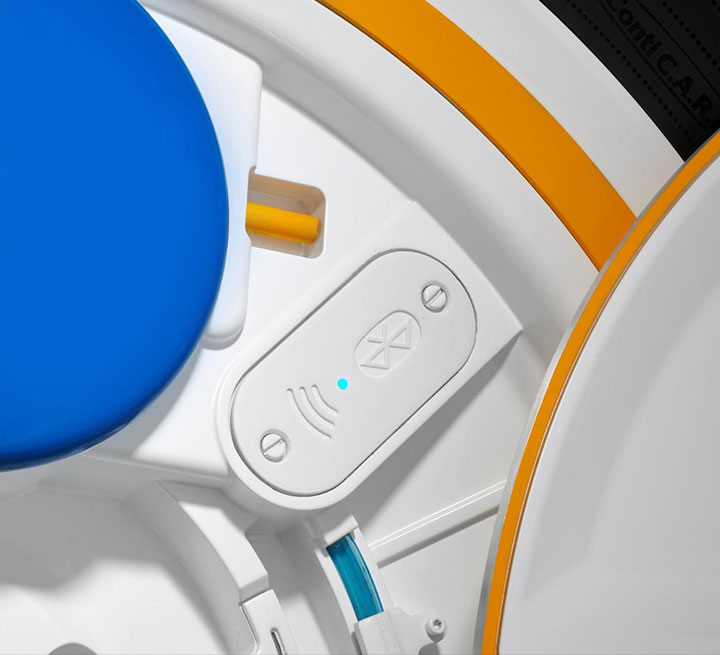 Could self-inflating tires be the future for normal, human-driven cars too, though? Or are airless tires the way we should be going? We can feel a comments section argument coming on…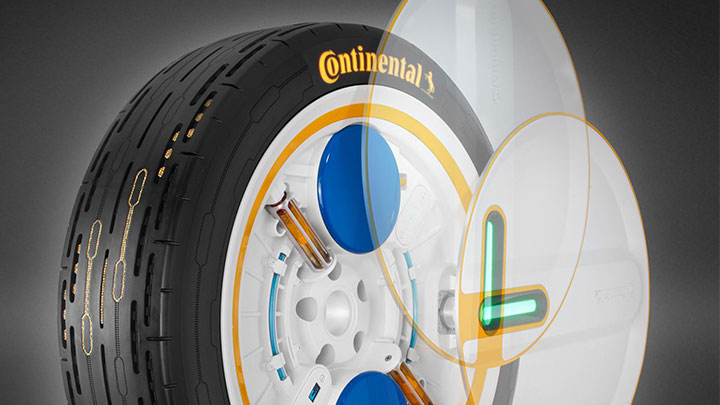 ADVERTISEMENT - CONTINUE READING BELOW ↓
Recommended Videos
NOTE: This article first appeared on TopGear.com. Minor edits have been made.