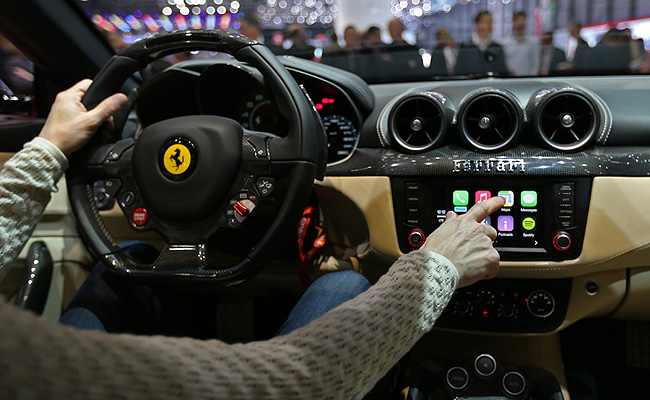 A little over a week ago, we reported that Apple's CarPlay system will immediately be available to the public through carmakers like Ferrari, Mercedes-Benz and Volvo.
Well, Ferrari has just confirmed that it is the first automotive company to bring Apple's iPhone connectivity system to the motoring public (specifically those wealthy enough to afford a Ferrari), and that the first model to have this feature is the four-seater FF.
According to the Italian carmaker, CarPlay allows its customers to use their iPhones in their cars "in the simplest, safest possible way to make calls, use Maps, listen to music and access messages either by voice command or using the central touch-screen display."
Since Apple has announced that CarPlay will be available via other carmakers soon, will it make or break your plan to buy a car if it has the system or not?