We get it—among us lovers of cars and driving, it's understandable to have some degree of resistance to autonomous driving technologies. But we have to admit that all the travel restrictions and physical-distancing requirements forced upon us by the COVID-19 pandemic are highlighting the ways that self-driving cars can change the way we transport people and goods.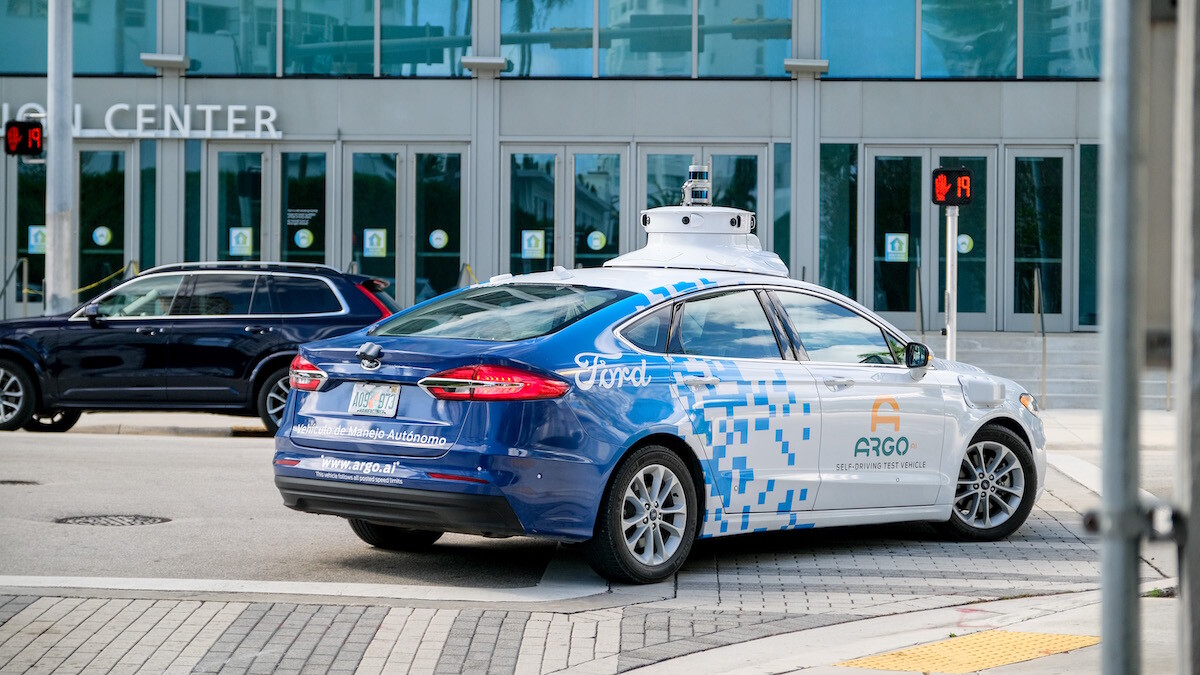 In Miami, Florida, for instance, Ford is using Fusion Hybrid autonomous test vehicles to make food deliveries in partnership with The Education Fund. It's a pretty smart pivot strategy that benefits everyone involved: Through the eight-week pilot program, Ford and self-driving tech provider Argo AI are able to develop their moving goods service. Meanwhile, The Education Fund is able to carry out its Food Forests for Schools program, delivering fresh produce harvested from food forests in local schools to around 50 students every week.
Each self-driving vehicle runs a pre-programmed daily delivery route, but two Argo AI test specialists are still in each self-driving vehicle at all times to take control if necessary. Once the packaged bags of produce are loaded, the self-driving vehicles set off from the schools and proceed to each drop-off location, where contactless deliveries are made.
ADVERTISEMENT - CONTINUE READING BELOW ↓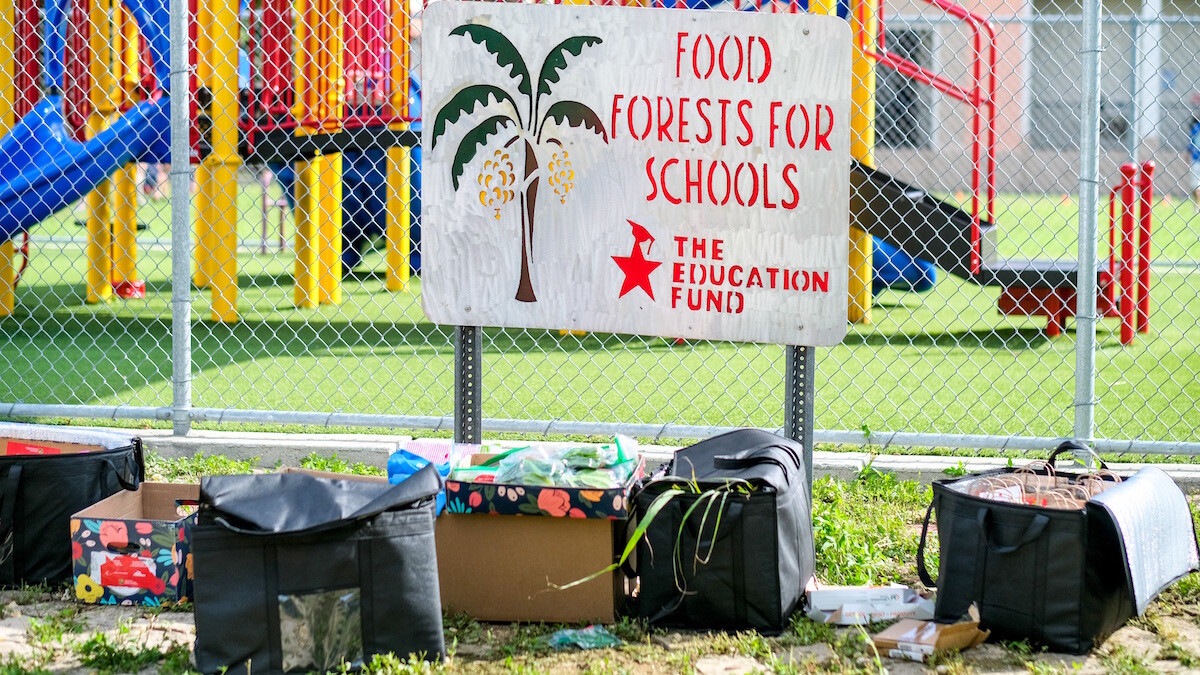 "This is the first time we've integrated the self-driving capabilities from Argo AI with our customer facing partnerships," says Navin Kumar, director of AV business at Ford. "This is giving us meaningful real-world insights into what is required to run an efficient business."
He adds that by "gaining a better understanding of who we're serving, where deliveries are being made, and how long the loading and drop-off processes take," the company is able to "better streamline our operations for an optimized service." On the tech side, exposing the self-driving vehicles to different locations, real-world traffic situations, and drop-off scenarios along the route provide valuable feedback that allows the company to "improve the self-driving software and how it safely navigates the area it is serving."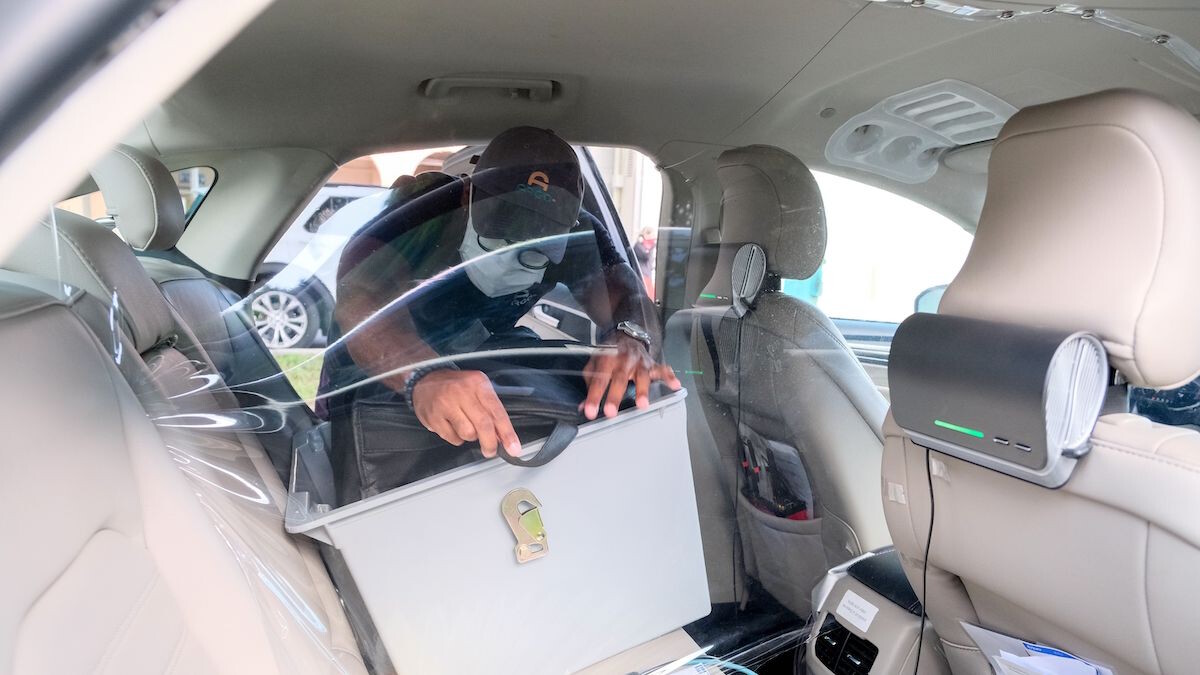 ADVERTISEMENT - CONTINUE READING BELOW ↓
Recommended Videos
"Based on the success of this service, we will continue to expand and refine our moving goods business with similar pilots in 2021," continues Kumar. "Our collaboration with The Education Fund has proven to be a great partnership to give back to the community and is ultimately preparing us to launch a trusted self-driving commercial service."
So, operations are small-scale right now, but it wouldn't be surprising to see this rolled out on a much larger scale in a few years' time. The ongoing health crisis has accelerated the adoption of new systems across various industries, and whether we're ready or not, these changes will stick long after the pandemic is over.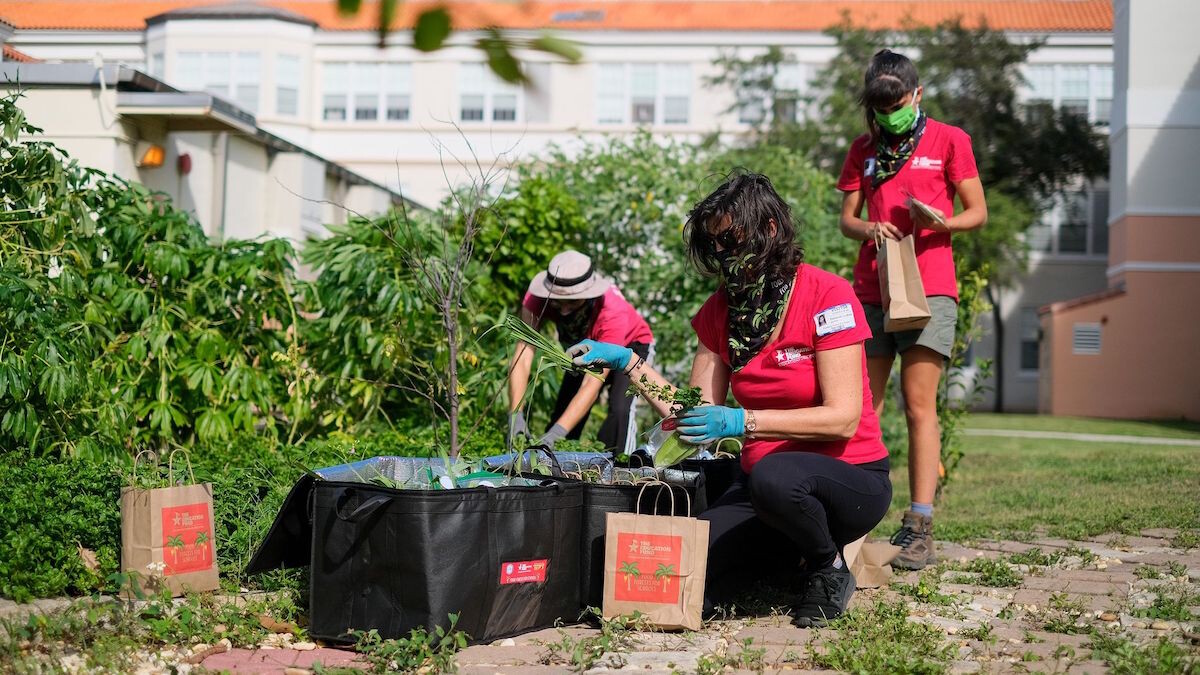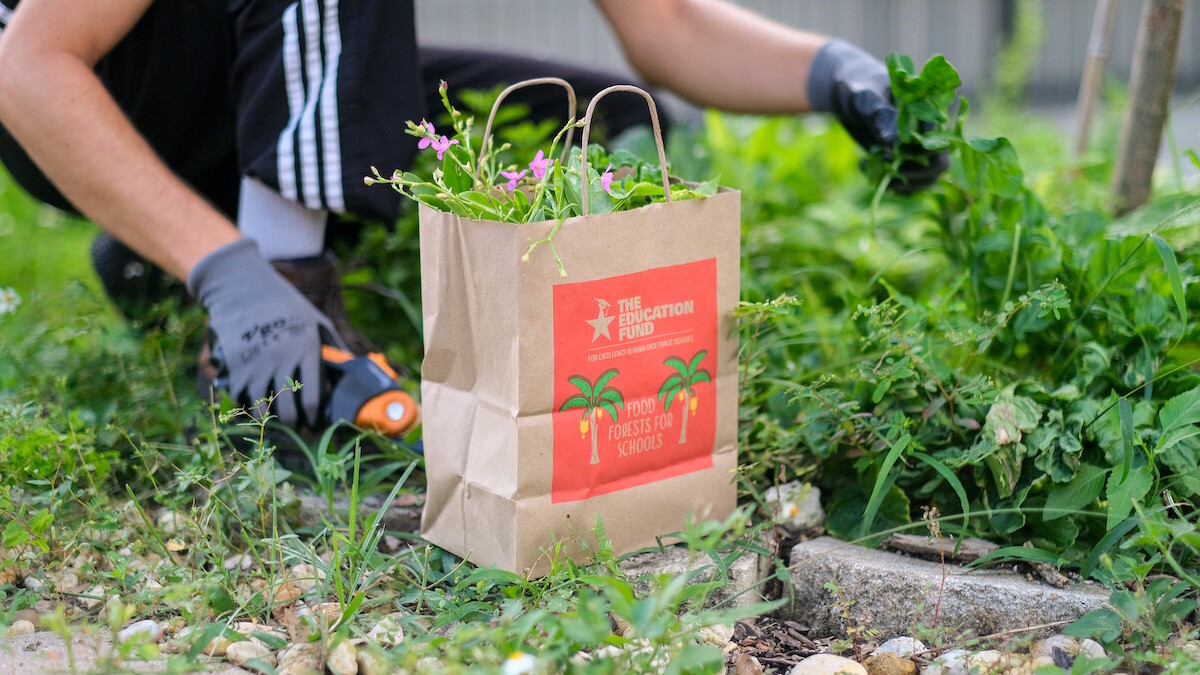 ADVERTISEMENT - CONTINUE READING BELOW ↓