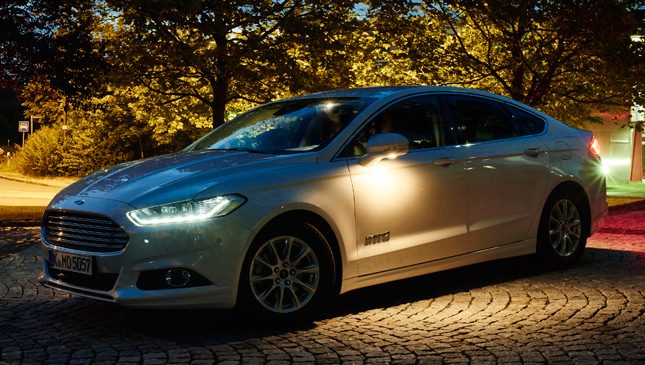 Headlights have definitely come a long way from the flashlight-like bulbs that were fitted on cars of decades past. Sure, these helped drivers see what lay ahead of them while driving at night, but the sad reality was that these weren't bright enough.
Soon, HID lighting using xenon bulbs and even LEDs came into the fray. These cast a brighter, almost daylight-like beam on the dark road ahead. To avoid blinding oncoming motorists, carmakers developed smart headlights that automatically dimmed the beams when a car from the opposite lane was detected. Now, driving at night was much easier and safer.
Or was it? Ford doesn't think so, as it has been testing an even smarter set of headlamps that not only cast a beam as bright as day, but likewise detect people or animals on the darkest of roads using some clever bits of technology.
First of all, Ford's advanced lighting system uses a camera to assess how well or how poorly lit the road you're driving on is. Taking its cue from available setups like the adaptive front lighting and traffic sign recognition, the new system takes things a step further by widening the beam at junctions and bending it so you will have a much wider field of lit vision.
The bends and junctions are likewise detected by GPS and a forward-facing camera that's mounted on the base of the inside rearview mirror. Both work closely together to help aid the driver to see better, despite the poor lighting conditions of the road he's driving on. The road image is also projected on the car's infotainment and navigation screen to guide drivers as to what lies down the road.
ADVERTISEMENT - CONTINUE READING BELOW ↓
If you think this is smart, wait till you get a load of Ford's new Spot Lighting technology. This tech uses an infrared camera to detect up to eight people, cyclists and animals that might be located on the shoulder of the road, yet weren't exactly visible due to the lack of streetlights. The spotlights, located next to the fog lamps, have a range of up to 120m. The images they illuminate are then shown on the car's display, complete with red or yellow frame markings, depending on the objects' proximity and how much of a road hazard they pose.
The system is likewise fitted with a front grille-mounted camera that works together with the other parts of the lighting system to help drivers navigate unfamiliar routes. Not only will the driver avoid pedestrians and animals on the side of the unlit road, they will likewise have an easier time finding their way to get to their destination safely.
Ford hopes to debut the new set of lighting technologies soon. With a lot of our roads poorly lit, this system will surely be a big help to Filipino motorists.
Watch the video below.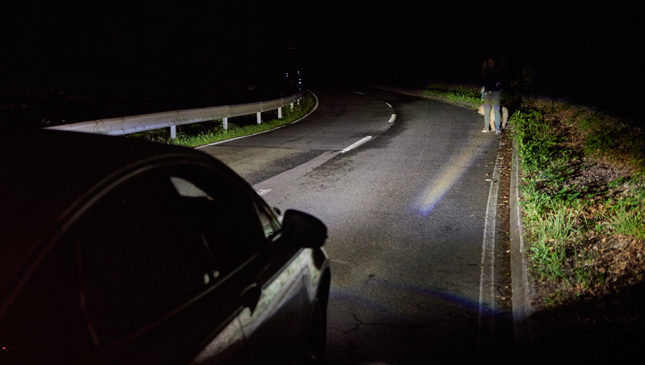 If you're viewing this on a mobile device and can't see the video, please click here.