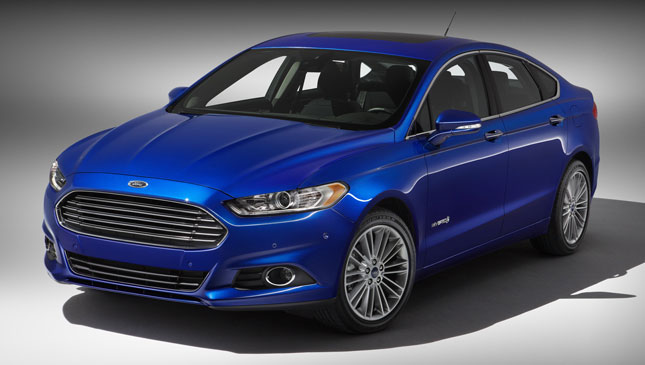 When one thinks of Ford Motor Company, several images come to mind. One is that of the iconic Mustang tearing its way down a drag strip at breakneck speed. Then there are images of hulking trucks and SUVs such as the F-150 and the Expedition. Such mental pictures are quite natural as this is what most of us grew up with.
But did you know that Ford has been hard at work in the area of electric vehicles and other industry-changing technologies? The Blue Oval brand actually developed more than 400 patents in 2014 alone. With around 200 more electric-vehicle patents on the way, it looks like the company is not about to stop anytime soon.
In a move to help spur industry growth, Ford is now opening up its patents to other carmakers (essentially its competitors). These technology trademarks are already being used in some of Ford's road-going vehicles such as the Fusion Hybrid and Energi plug-in hybrid midsize sedans, the Focus Electric, and the C-Max Hybrid.
As for the technologies other carmakers can actually use to build more fuel-efficient vehicles, Ford has developed such tech goodies as:
* Temperature-dependent regenerative braking for electric vehicles, which essentially aims to capture more energy during braking. This is done by optimizing air temperature and other factors that help in this process.
Continue reading below ↓
Recommended Videos
* Battery charge balancing method and hardware that help equalize the battery charge and extend battery life.
* Driving behavior feedback interface that, as the name suggests, links the car to the driver's style behind the wheel. It not only monitors such parameters as accelerator and brake pedal depression, but likewise uses such feedback to help improve future driving habits. It can also use such data to coach drivers on how to maximize fuel economy while they're behind the wheel. In short, it will teach you how to become a "green driver."
This isn't the first time a carmaker has developed technologies that were made available for use by fellow automakers. Volvo, through Swedish inventor Nils Bohlin, designed the modern three-point seatbelt that became standard on its cars in 1959. As for carmakers that wish to make use of Ford's patented technologies, they can get in touch with Ford's technology events and licensing officer. Or they can also course their queries through a group called AutoHarvest that will essentially help collaborative efforts between different carmakers that want to develop new or existing technologies.
Through initiatives like these, we hope to see more cool hybrid and electric vehicles on the road from various car manufacturers real soon.