Doesn't it sometimes seem like intersections have you—literally and figuratively—at a crossroads? In a worst-case scenario, you get only a split-second to make a crucial decision that could mean the difference between safe passage and a fatal accident.
In the US alone, intersections are the site of about 40% of traffic collisions. Roughly 20% of 35,000 traffic-related deaths in the country occur at intersections, too. It's a key consideration for car companies as they develop their next-generation active-safety aids and autonomous driving systems, and the solution that's currently gaining ground is driven by vehicle-to-everything (V2X) communication.
This week, Honda demonstrated a new system called Smart Intersection, which is being developed in partnership with the City of Marysville in Ohio and is said to be "one of the first such deployments of V2X technology in a real-world setting."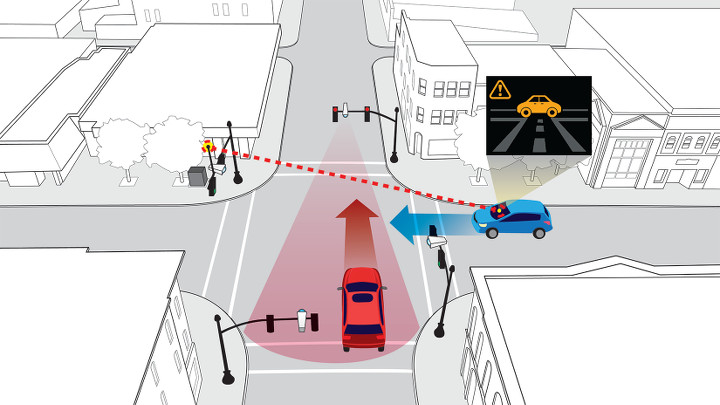 Continue reading below ↓
Recommended Videos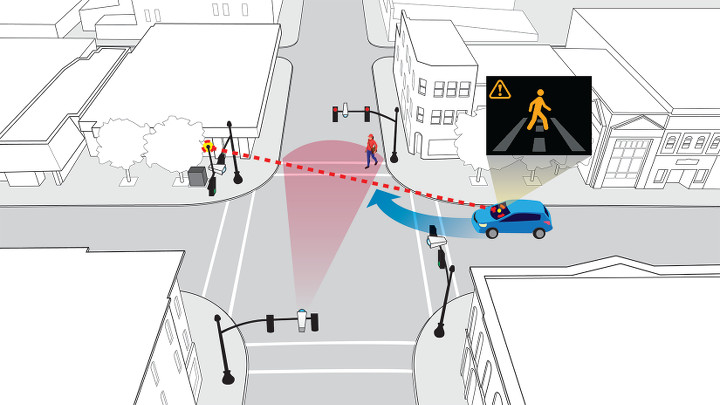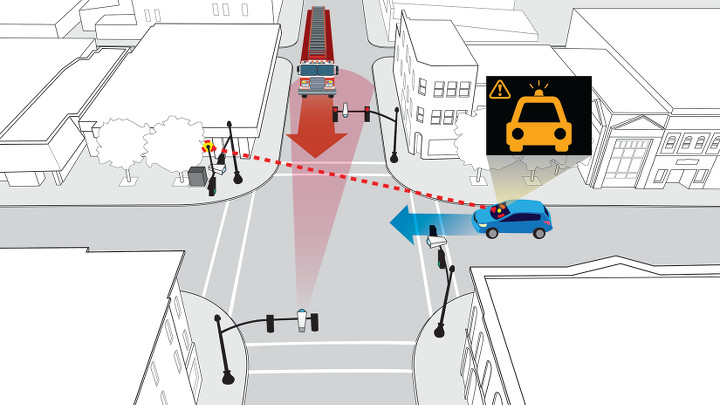 Here's how it works: Four cameras mounted above traffic lights at each corner of an intersection create a bird's-eye-view video of the immediate surroundings up to a range of 90 meters. Honda's objection-recognition software then identifies the vehicles, pedestrians, and other moving objects from the feed, and wirelessly transmits the information to nearby connected vehicles.
Upon receiving the transmission, a connected vehicle's on-board computer gives visual and aural warnings as necessary, so in effect, Smart Intersection "allows cars to virtually see through and around buildings and walls in all weather conditions to help identify and alert drivers to otherwise hidden hazards."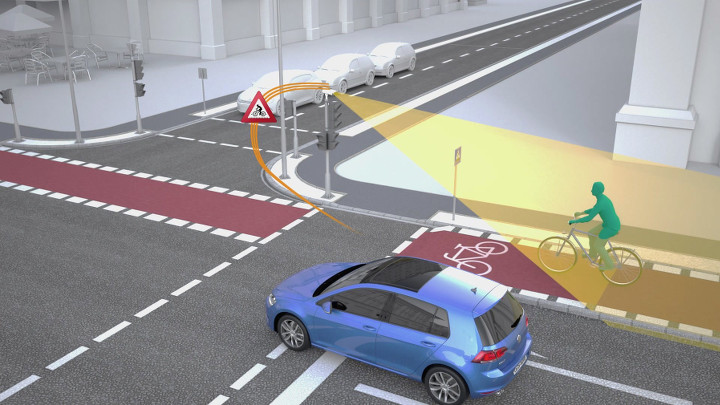 Together with Siemens, Volkswagen is likewise trialing a similar system in Wolfsburg, Germany. In this case, the information transfer from the traffic infrastructure to connected vehicles is done via WLANp, the wireless protocol that the VW Group will use in all European models by 2019.
The German carmaker announced its adoption of WLANp in February, expecting other carmakers to follow suit. "Cooperative functions can only be effective if the transport infrastructure and all road users are speaking the same language," read the company statement. "That is why Volkswagen and Siemens are supporting the European Union's objective of establishing a binding framework for networked driving across Europe in the near future."
Volkswagen wants to develop radar-sensor technology that can accurately detect pedestrians and cyclists, in particular—after all, connected vehicles can 'communicate' their presence to each other, but people don't have the means to do so just yet. Nobody really wants to use mobile phones to transmit positional data at the risk of also transmitting private info.
Apart from improving road safety at intersections, Volkswagen's system will improve traffic flow as well, by informing the drivers of connected vehicles when the traffic lights up ahead are green. And for how much longer they're green, too, presumably, so that drivers "can avoid braking or accelerating unnecessarily."
Which means no more beating the red light. Intersections will definitely be safer for that.