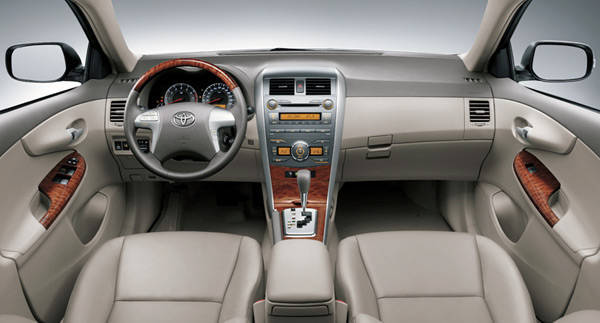 Last week, Honda Cars Philippines announced the recall of nearly 10,000 units of the 2001-2002 Civic and the 2002 CR-V due to a "faulty inflation device of the front passenger airbag." We also reported that the recall wasn't limited to Honda, but that three other Japanese automakers (Mazda, Nissan and Toyota) were also affected since they were using the same airbag supplier.
Well, it's Toyota Motor Philippines' turn to recall "approximately 3,500 units" of the Corolla Altis because of the same front-airbag issue. According to the company, these units were assembled from May 11, 2001, to March 31, 2003.
"The aforementioned Corolla Altis units are equipped with front-passenger airbag inflators that could have been assembled with improperly manufactured propellant wafers," TMP said in a statement. "Improperly manufactured propellant wafers could cause the inflator to rupture and the front-passenger airbag to deploy abnormally in the event of an accident."
"Globally, there have been no customer complaints regarding this condition," TMP vice president Atty. Rommel Gutierrez pointed out. "However, in line with our commitment to the safety of our customers, Toyota would like to commence a special service campaign for the affected units."
ADVERTISEMENT - CONTINUE READING BELOW ↓
The affected part of the vehicle will be evaluated and replaced if defect is found, at no cost to the customer. If you own a Corolla Altis that you suspect belongs to the above-mentioned batch, you are advised to visit any authorized Toyota dealership nationwide, or contact Toyota's Customer Assistance Center at (02) 819-2912 for more details.
ADVERTISEMENT - CONTINUE READING BELOW ↓
Recommended Videos