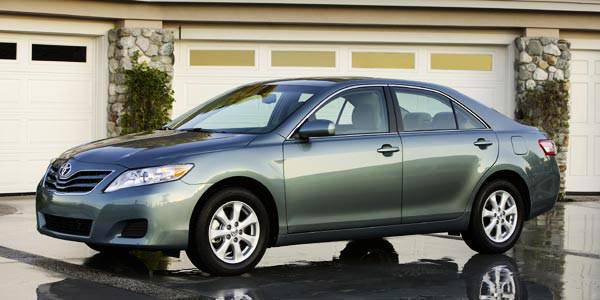 Toyota Motor Sales U.S.A. will recall roughly 2.3 million vehicles due to sticking accelerator pedals in eight vehicle models.
"There is a possibility that certain accelerator-pedal mechanisms may, in rare instances, mechanically stick in a partially depressed opsition or return slowly to the idle position," AutoNews.com reported, quoting a statement from Toyota spokesman Irv Miller.
Vehicles involved in the recall are the Camry (2007 to 2010), Corolla (2009 to 2010), RAV4 (2009 to 2010), Matrix (2009 to 2010), Avalon (2005 to 2010), Highlander (2010), Tundra (2007 to 2010), and Sequioas (2008 to 2010).
Toyota Motor Philippines has yet to receive word about a similar recall incident for Toyota vehicles sold in the local market, public relations officer Elijah Sue Marcial said.
"The Camry units produced in the U.S. are not in the Philippines. The RAV4 and the Corollas sold here are from Thailand," Marcial added.
Toyota is the leading car brand in the Philippines with a market share of 35 percent in 2009. Its best-selling models are Philippine-made Toyota Vios and Toyota Innova.
Continue reading below ↓
Recommended Videos