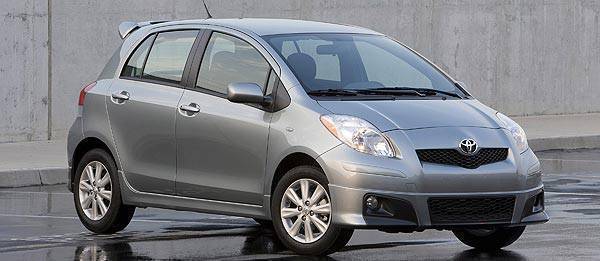 Toyota vehicles, including those from the Lexus and Scion brands, are among still the most reliable vehicles in the market despite the numerous safety recalls, a Consumer Reports study showed.
In the 2010 Annual Car Reliability Survey of the US-based magazine, Toyota topped five vehicle categories: small cars (Yaris), midsized SUVs (FJ Cruiser), luxury SUVs (Lexus LX), minivans (Sienna V6, FWD) and full-size pickups (Tundra V6). A problem with its brake system early this year, though, damaged the Prius' reliability as it scored only average in the survey.
Honda and its Acura luxury brand also topped five vehicle categories: upscale cars (Acura TL, FWD), luxury cars (Acura RL), small SUVs (CR-V), upscale compact SUVs (Acura RDX) and compact pickup trucks (Ridgeline).
Subaru also had a good overall record with a top rating going to the four-cylinder Legacy sedan and the non-turbo Forester variant. The WRX was its only model that rated below average.
Hyundai and its sister company Kia, also had a good showing this year as six of its 2010 models (Hyundai Genesis Coupe, Sonata, and Tucson; Kia Forte, Sorento, and Soul) displayed average or better reliability.
While Asian-made brands dominated the survey, European brands like BMW and Mercedes-Benz faltered. Five of 11 BMW vehicles and six of 13 Mercedes-Benz vehicles scored below average. All Porsche and Volvo models, though, rated average or better.
Continue reading below ↓
Recommended Videos
Among the three American carmakers, Ford leads General Motors and Chrysler as two of its vehicles topped the family cars (Fusion Hybrid) and large SUVs (Ford Flex EcoBoost) categories.
Of the three, General Motors has made the most progress with 69 percent of its models scoring average or better reliability. Chrysler, though, failed to have even one of its models score above average.
The findings of the 2010 Annual Car Reliability Survey are based on the responses of 1.3 million 2001- to 2010-model vehicles owned or leased by Consumer Reports and ConsumerReports.org subscribers.