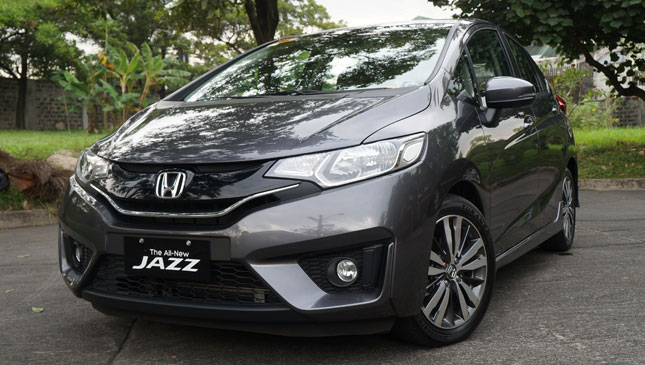 When describing the Hondas of our college days, one particular description I read somewhere always stuck with me. It said that the Civic/Jazz was like your college sweetheart. You knew you'd move on to something better, but for that particular time in your life, it was a perfect partnership.
Yes, that sounds a bit too American, especially from a financial point of view. In our country, where we have smaller salaries and pay more for the same car model compared to first-world economies (party due to our silly tax structure), college cars tend to stay with us far beyond the student years. Sometimes it takes a while to reach an income level where a brand-new car is within reach.
And when it comes to the current Honda Jazz, this is actually a good thing. Whereas the first two generations were suited for a younger market with their versatile interiors and cute looks, this third-gen model grows up a bit. You might not see it right away in the lines that streak across the body and the complex face. But the latest Jazz has more shiny and chrome bits than its predecessor. The wheels have an edgier design, too. It's as if the Jazz is dressing up better and shedding its college clothes.
Continue reading below ↓
Recommended Videos
I think there's a little too much going on with the body, although I really dig the design of the rear.
In the cabin, there are also many things that your eyes will be drawn to, but the subdued palette really helps in making everything look consistent. The interior is a mixture of gray, black, glossy (and smudgy), and silver accents. The seats are, er, jazzed up a bit with geometric patterns.
Providing dashes of color are the touchscreen audio and climate controls, and the bright-blue gauges. The multi-information display has proven its ease of use by now, one year after we first encountered it in the City. It is one of the best examples for going buttonless when it comes to entertainment. Of course, it also doubles as the display for the reverse camera, and includes that nifty multi-angle view.
The touchscreen climate controls are tricky to assess. When you're driving, it takes your attention away when you fiddle with the interface because there's no tactile feedback when manipulating it. This means you can't change temperature easily when driving. Oh well, it's always heavy traffic anyway.
To me, the biggest sign of the Jazz's maturity is its refinement. It can still be a fun hot hatch on weekend drives, but the focus has shifted a little, its edges softened. I remember the second-generation Jazz was a sporty little car. Its automatic gearbox was well-matched to its VTEC engine, and it gave that Jazz agility and quickness off the line.
This current Jazz is still a good, well-engineered car. Surprisingly, I find myself being drawn more to the current City. If I were to pick a refined Honda, I might as well go for a model that exemplifies it. On an easy drive down from Tagaytay last year, I was amazed at how relaxing and pleasant the trip was behind the wheel of a City. The only thing that might change my mind about the Jazz would be a manual variant.
So the Jazz has grown up, and so have those who used the first-generation model in college. I bet these people miss the excitement they've come to expect from Honda hatchbacks. Fortunately, the CR-Z is proof that Honda still knows the formula for trunkless fun.
Let's see. Maybe the HR-V is the road to redemption.
Photos by Dinzo Tabamo