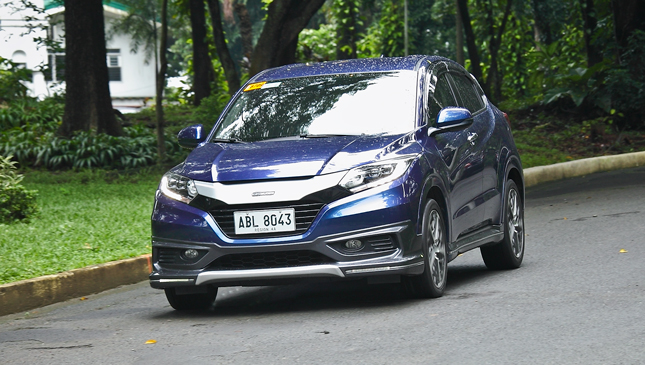 The HR-V is a nameplate we first encountered way back in the late '90s as the shoe of Voltes V. Today's HR-V is a slick piece of work, and arguably the best-looking Honda of the lot.
The Japanese carmaker knows how to humanize its cars, and this model is one of the most charismatic products it has rolled out since the first Jazz came out. Sharing its platform with the Jazz, the HR-V has much of the practicality of that little econobox, but it amps up the style factor. The raffish curves, the sweeping roofline, the futuristic cockpit—it's hard not to like this crossover. Especially when you remember how chunky and nerdy its predecessor was. You don't remember it? Good. It really was a sad sack compared to the CR-V.
ADVERTISEMENT - CONTINUE READING BELOW ↓
This time around, the HR-V boasts heaps of style to go with the trademark driving fun that Honda is known for. While it's only available with front-wheel drive, this won't hinder drivers too much as the only off-road this will ever likely encounter might be grassy parking areas.
The 1.8-liter SOHC doesn't have the verve of the XV's flat-four given that it's down by 9hp vs. the Subaru powerplant, so you won't really want to go racing in this Honda even if it has paddle shifters and sharp handling chops. The Eco mode encourages thrifty driving, and netted us 8-8.5km/L in urban madness.
The engine is whisper-quiet and silky-smooth, paired with a CVT that minimizes the oozing sensation during hard runs. The steering is laser-precise, and the suspension is up to the task of frisky driving if you're so inclined. The seats here are firmer than the Subaru's, though, and while both are comfortable for long drives, it will come down to what your buttocks prefer: hard or cushy. The HR-V cedes some utility to the XV in the cargo department as the roofline curves toward the back, reducing usable space if you retain the rear seat bottoms.
ADVERTISEMENT - CONTINUE READING BELOW ↓
Recommended Videos
That said, the HR-V has the famous ULT seats we first fell in love with in the Jazz. Fold the seat bottoms forward and fold the seatbacks down—and voila, now you have a big box behind the front seats. Total rated cargo volume thus configured is 1,665L.
Other little touches conspire to make you fall in love with the HR-V, like the touchscreen displays for the multimedia and climate controls; the over/under design of the center console that raises the height of the shifter so your hand is perfectly placed on it when your arm is on the armrest; the seeming bazillion of A/C vents up front; and even those little mood lights around the instrument bezels and front speakers. You don't really need them for the everyday commute, but if your daily drive tends to suck the life out of you, well, a little entertainment and whimsy is much appreciated.
ADVERTISEMENT - CONTINUE READING BELOW ↓
SPECS: HONDA HR-V 1.8 EL
Engine: 1.8-liter SOHC I4
Transmission: 5-speed automatic
Power: 139hp @ 6,500rpm
Torque: 172Nm @ 4,300rpm
Price: P1,340,000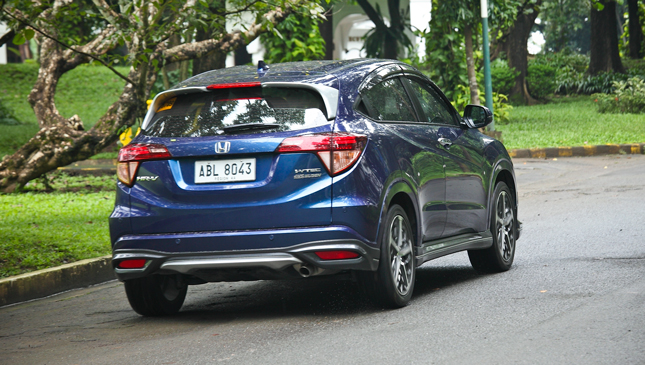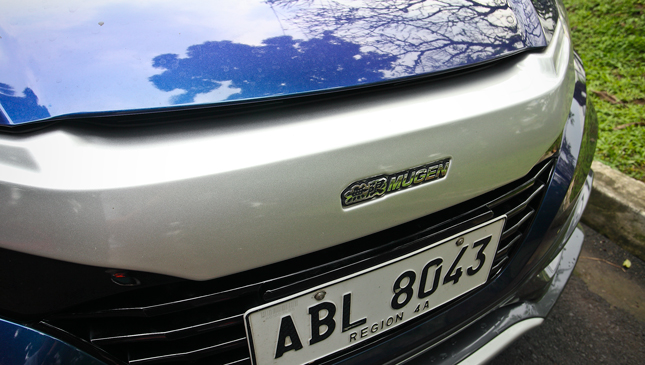 ADVERTISEMENT - CONTINUE READING BELOW ↓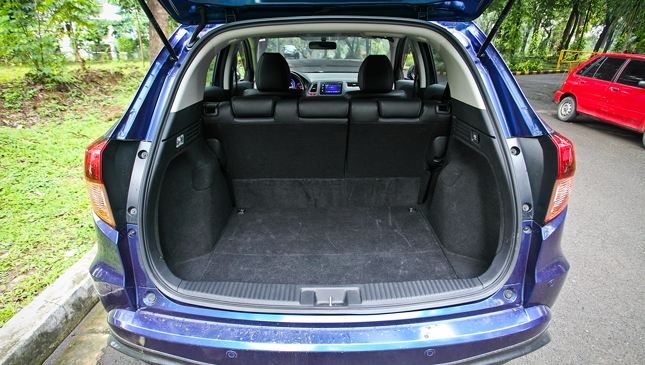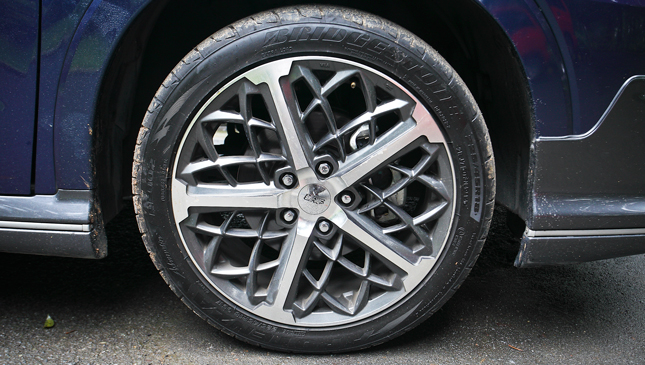 ADVERTISEMENT - CONTINUE READING BELOW ↓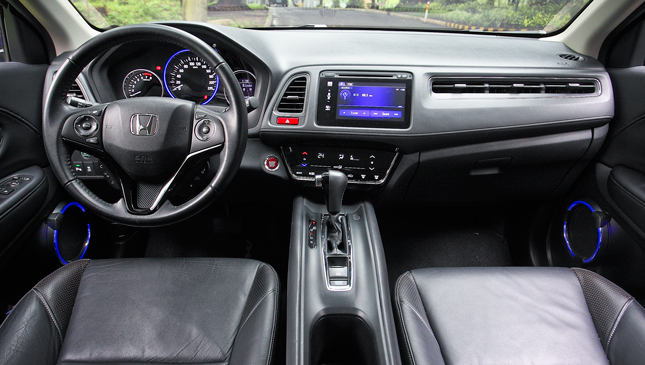 ADVERTISEMENT - CONTINUE READING BELOW ↓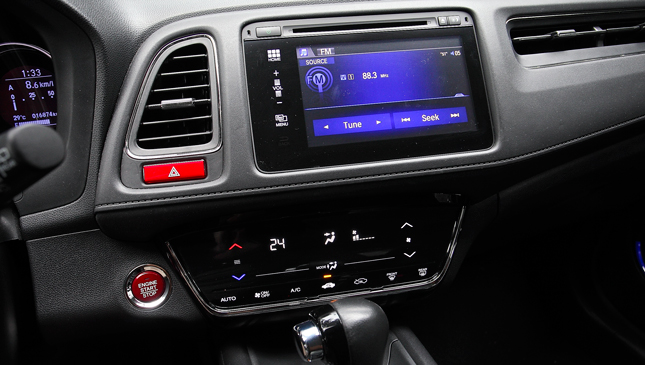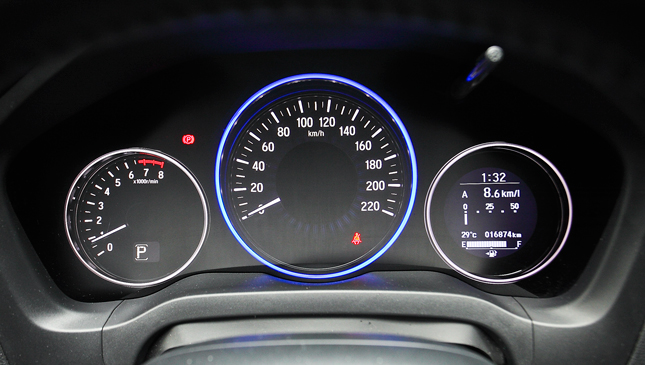 ADVERTISEMENT - CONTINUE READING BELOW ↓
UP NEXT: Subaru XV
[previous|page|next]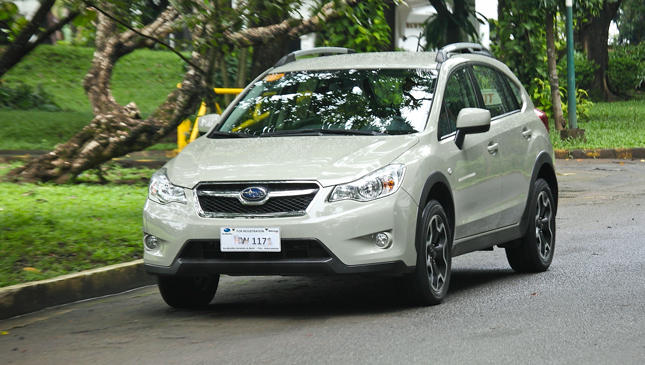 Subaru was among the first to broach the subcompact-SUV segment when it introduced the Impreza-based XV several years ago. Charmingly pugnacious yet eminently practical in five-door trim, it brought many first-time Subaru buyers into the fold.
If cars were clothes, this would be your favorite pair of jeans—the one that feels better and better after a few days of use, when the denim becomes exceptionally pliant while maintaining its ruggedness. The XV is like that. The exterior and interior design is beginning to look dated, but you won't be embarrassed to pull up for valet parking. The sheetmetal, with its subtle creases and flares, still looks taut and lean—a reasonably masculine style for what's otherwise a generally feminine genre of automobiles.
ADVERTISEMENT - CONTINUE READING BELOW ↓
The horizontally opposed engine has a characteristic drone that's a bit off-putting if you're used to the silent hum of the average straight-four, but it can hustle when called for. The Lineartronic CVT is a good match for the mill, and in most cases can anticipate the optimal ratio without your having to manually shift. For better and worse, all-wheel drive is standard equipment. While it maximizes traction for when you need it (and even when you don't think you do), it also adds weight and friction, adversely affecting fuel efficiency. We averaged just 6.5km/L in mostly city driving. Out on the highway, it marginally improved to 7.4km/L.
On the bright side, the XV comes alive when you find a nice set of clear, open roads with which to stretch its legs. There you can appreciate the precision of the steering, the surefooted traction of its all-wheel-drive system, and the panoramic view afforded by its large greenhouse area. You can theoretically attack a gravel road and have a lot of fun so long as you know what you're doing and the limits of this car-based platform.
ADVERTISEMENT - CONTINUE READING BELOW ↓
As for the interior, it has ample head- and legroom, although the seat cushions up front could use a few more inches of thigh support. There's nothing to amaze or disappoint with the cockpit other than being such a bland execution, but that's Subaru for you. Everything is laid out logically and without fanfare, and—dare we say it—some pickups have more interior panache.
At least it does have the basics down for weekend warriors and mega-shoppers. Fold the rear seatbacks down and you can fit a mountain bike (front wheel removed). There are standard roof rails, and total cargo volume is a whopping 1,200L. The rear hatch is also nearly square, so you can stuff it with large boxes with minimal effort. All told, there's plenty to like about this Subaru, but the dated styling and the non-option of front-wheel drive will turn off buyers who don't have the "gotta have a Subaru" mindset.
ADVERTISEMENT - CONTINUE READING BELOW ↓
SPECS: SUBARU XV 2.0i
Engine: 2.0-liter DOHC H4
Transmission: continuously variable
Power: 148hp @ 6,200rpm
Torque: 196Nm @ 4,200rpm
Price: P1,298,000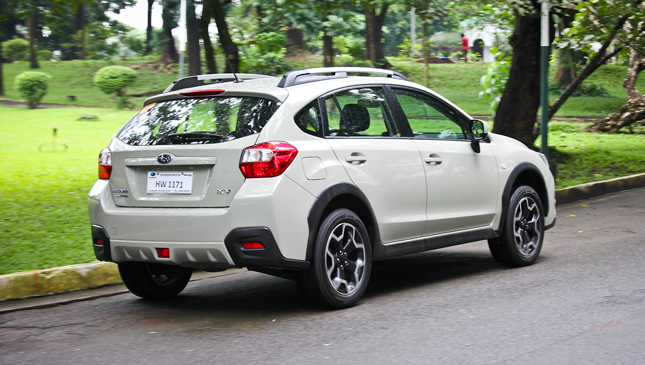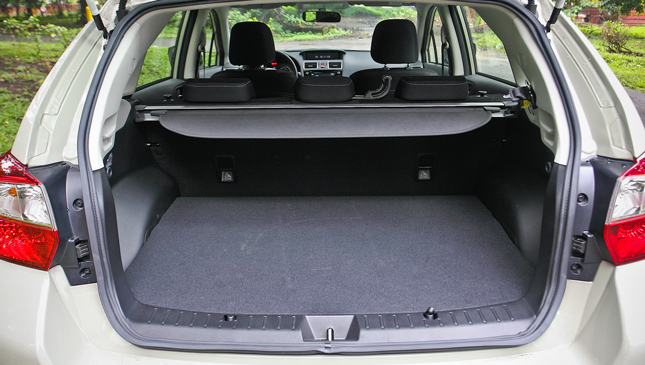 ADVERTISEMENT - CONTINUE READING BELOW ↓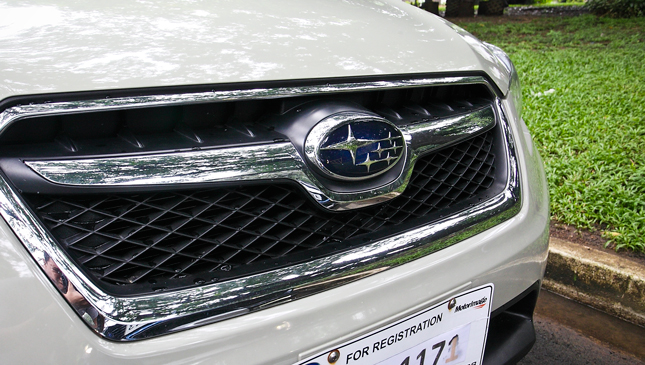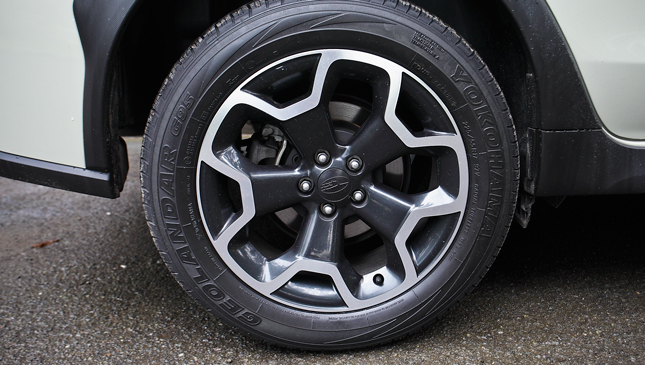 ADVERTISEMENT - CONTINUE READING BELOW ↓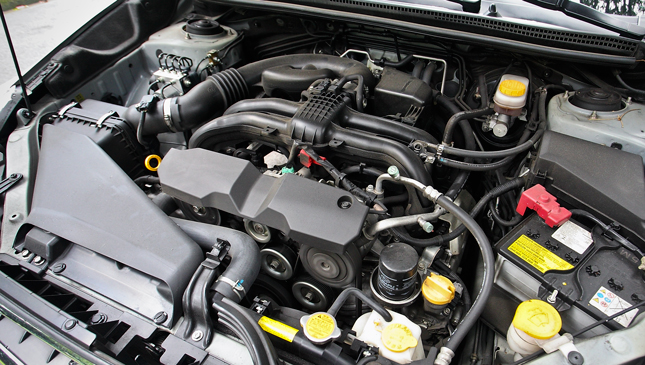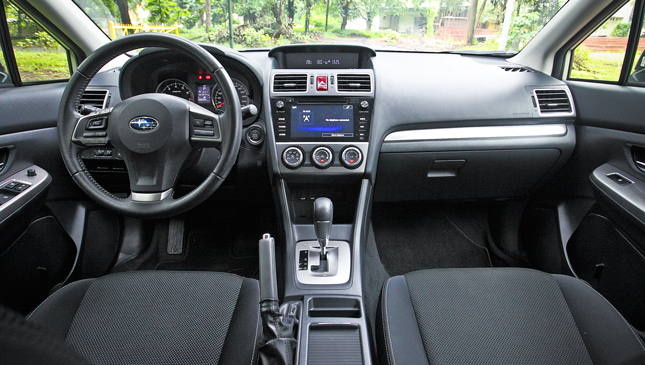 ADVERTISEMENT - CONTINUE READING BELOW ↓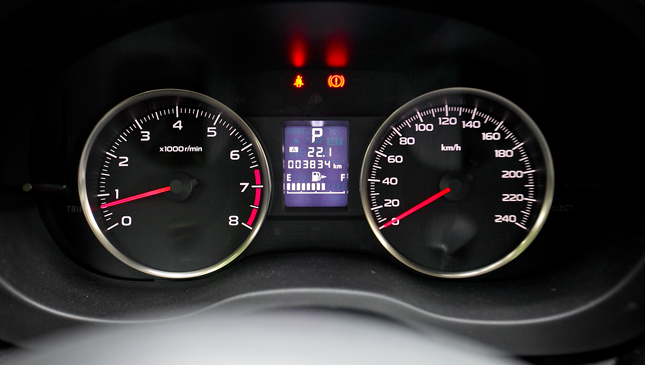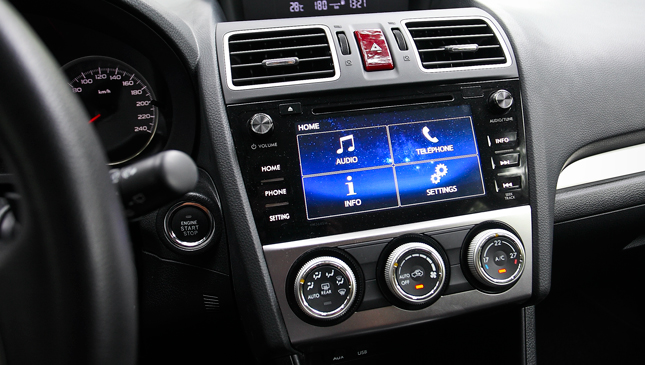 ADVERTISEMENT - CONTINUE READING BELOW ↓
UP NEXT: The Verdict
[previous|page|next]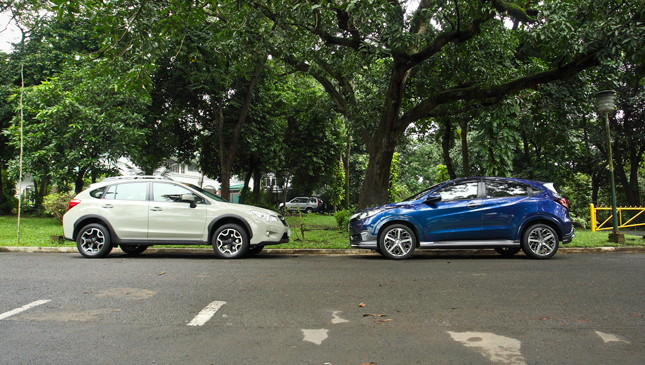 If your daily drive does not involve hours of gridlock, if you have a bit of a rebellious streak in you, if you don't like having a 'me-too' kind of anything, if conforming to what society seemingly dictates sounds like a death sentence for you, then the XV makes a lot of sense. It's a neat crossover for the anti-crossover set—buyers who will only get such a kind of car because the significant other insists.
ADVERTISEMENT - CONTINUE READING BELOW ↓
Heck, as a reasonably priced alternative to what these buyers really want—a WRX, of course—it's not such a bad deal. You get the driving fun that Subaru is famous for, and you can also fit a month's worth of groceries inside with minimal fuss. This, I would say, is the minority kind of buyer, and what Subaru has done is to create a product that is a relatively painless compromise between succumbing to tito-hood and enjoying a few guilty pleasures now and then.
On the other hand, the HR-V is solidly market-driven, ticking off all the right boxes with what modern consumers want. Snazzy styling? Check. Fuel-efficient drivetrain? Check. Big cargo volume? Check. Cute little details that make consumers go "ooh!" and "ahh!" and "how cute!" the way we watched Big Hero 6? You bet your ass Honda nailed this sucka out of the park. The HR-V is a pleasure to drive no matter what speed you're driving it, so much so that you'll even spend a few minutes inside it every day for the first month you bring it home just to admire yet another tiny detail that you missed.
ADVERTISEMENT - CONTINUE READING BELOW ↓
It's easy to love and a pleasure to drive no matter what your inclination. In the madness of our not-so-fatal, it's-all-in-the-mind traffic conditions, being stuck in an HR-V brings a dose of much-needed warmth and bonhomie.