Coupe, sport, lightweight. BMW has only applied the CSL badge to two cars in its history: the 3.0 CSL, a homologation hero nicknamed The Batmobile, and this oh-so-delicately styled special edition of the E46 BMW M3, introduced in 2003. All credit to M Division, really. It's surely kept the letters trademarked and could have slapped them on a number of its recent products—the latest M2 CS, for instance—but it clearly knows that L at the end needs to be earned.
This M3 certainly did. It was 110kg lighter than the stock M3 of the time, which is considerable when there's still two seats in the back. Its dieting was much more nuanced and considered than simply flinging superfluous bits in the skip, though BMW would let you lose the stereo and aircon if you wanted to.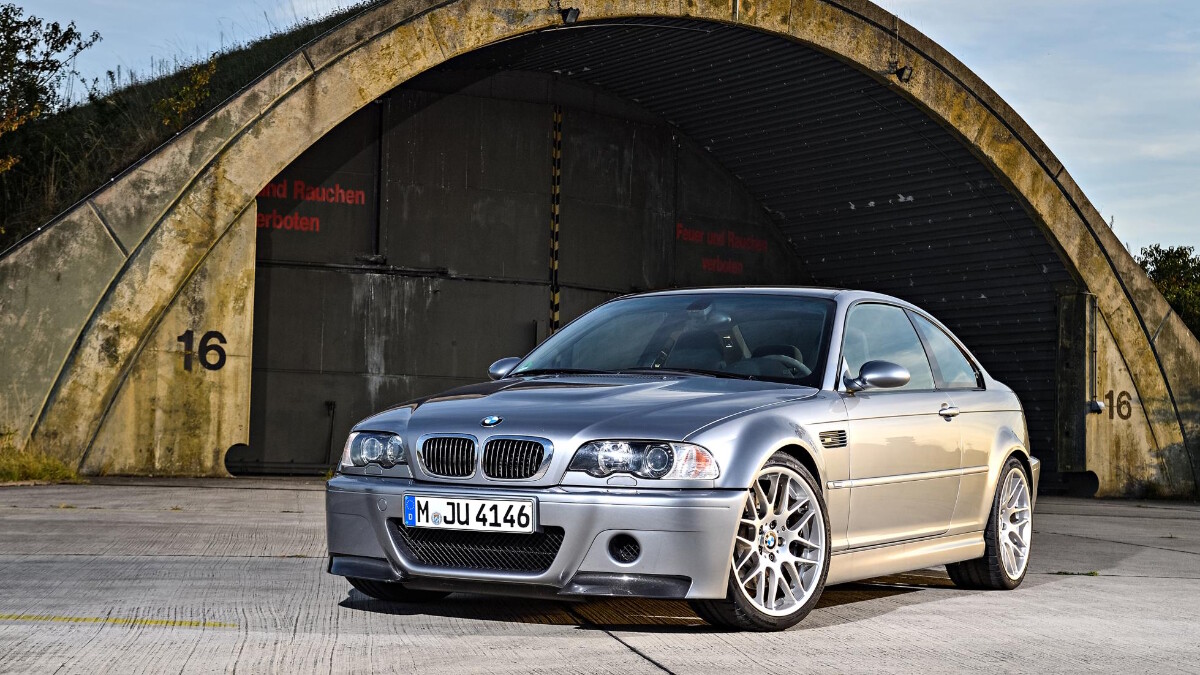 Continue reading below ↓
Recommended Videos
There's its carbon-fiber roof. Now a staple on even two-ton M8 Gran Coupes, but the M3 CSL pioneered it. Other areas—rear diffuser, front skirt, and interior panels—used motorsport-derived composite materials, while the hood was made of aluminum and the rear window from thinner glass than standard.
Think that's nerdy? There's also a carbon airbox hooked up to the engine, losing yet more grams while giving the 3.0-liter straight-six a newly nape-prickling intake noise. BMW also fiddled with the cams and valves to liberate another 17hp, the CSL producing peaks of 355hp and 370Nm.
Bundle that in with the 1,385kg curb weight, and 0-100kph took 0.3sec less, at 4.9sec. The M3's electronically limited 250kph top speed remained...unless you walked into the showroom clutching a racing license, in which case they'd loosen it up to 280kph. And to think you now get a similar gain by forking out extra to VW when you buy a Golf R.
But none of the above are the CSL's biggest talking point. That's nestled between the two bucket seats up front—the stubby little cylindrical lever that clicks between reverse, neutral, and first gear. M Division ditched the M3's stock manual gearbox and replaced it with an automated single-clutch transmission that changed...gear...quite...slowly.
Like a blemish on a supermodel's face, it diverted many people's attention away from all the other wondrous stuff the CSL could do. The speed at which paddle-shift gearboxes have developed since the early 2000s has only exacerbated how jerky and reluctant its shifts could be. But what happens when we revisit the M3 CSL—and that transmission—knocking on for two decades later?
On the road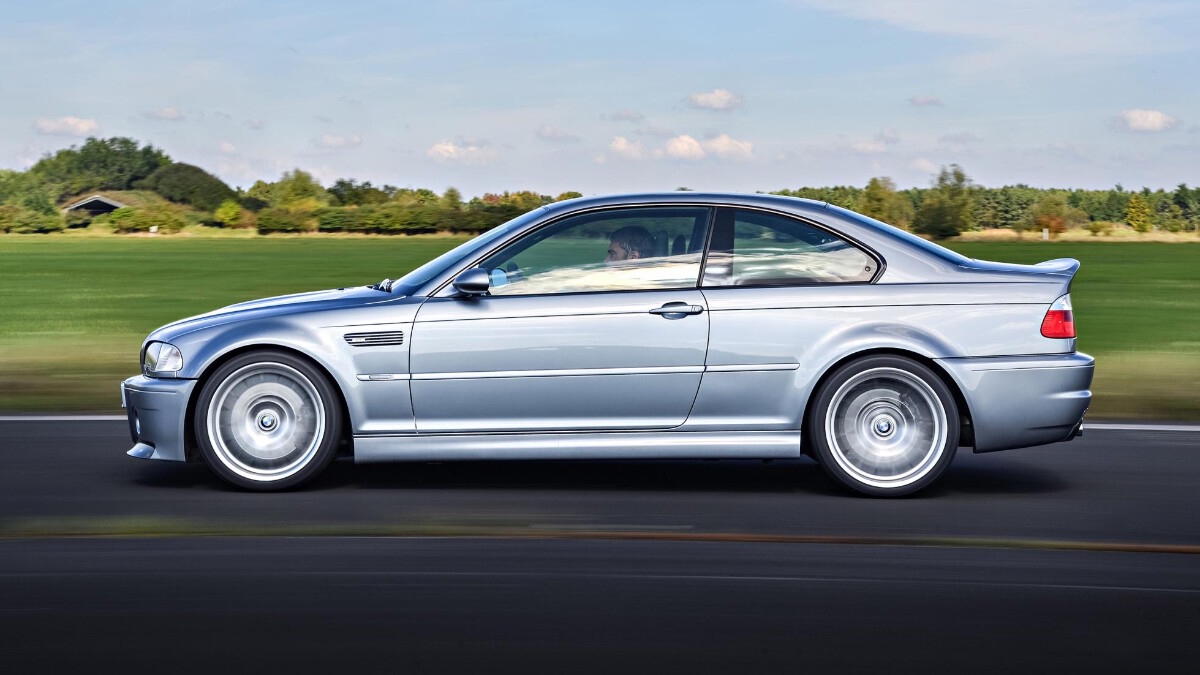 Well, it looks more breathtaking than ever. Its gorgeous alloys sit further apart than a regular M3's (better for handling) with a touch more negative camber tucking them snugly into those exquisite arches. Then there's the single porthole in the front bumper, allowing the engine to gulp in a bit more air, and its more curved spoiler at the back. It's a stunner, and one BMW kept simple by only offering gray or black as options.
Given the CSL's—well, its transmission's—reputation, you're almost tempted to leave it at that. A gorgeous item you don't want to tarnish by actually driving. Well, that would be a crying shame. Because even some slightly hesitant gear changes can't ruin what is one of the very greatest M cars.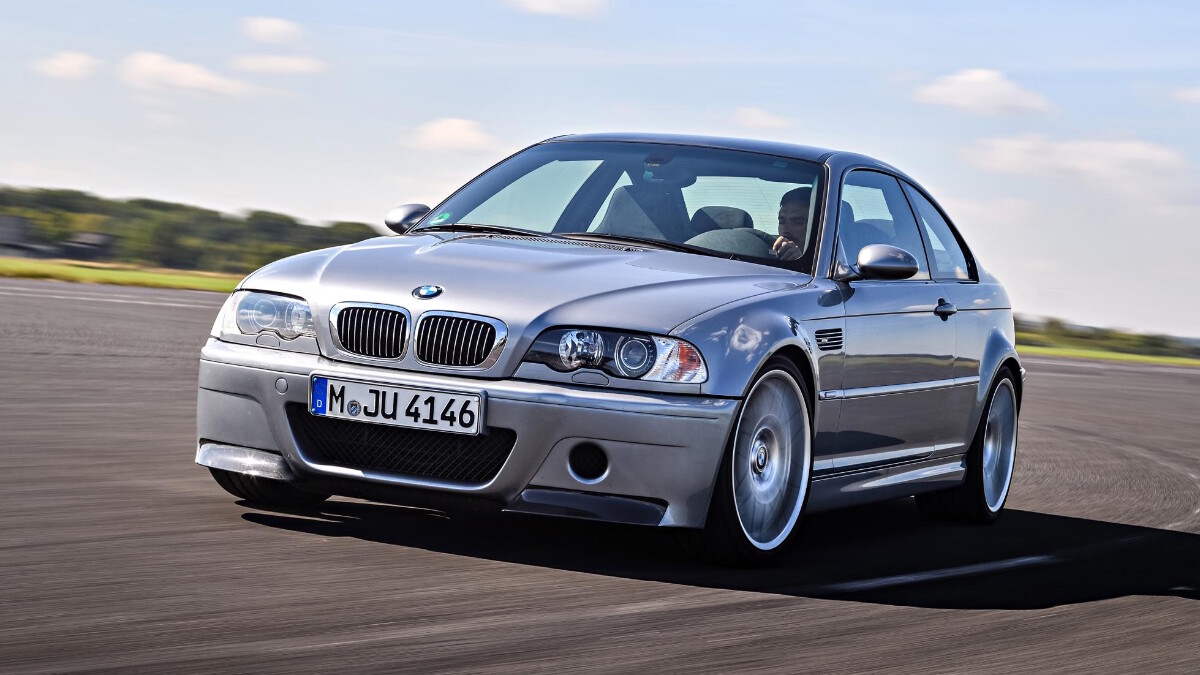 With a well-timed adjustment of your right foot—a sympathetic little lift as you shift up a gear, or a blip of revs on the way down—it's really not as jerky as doom-mongers would have you believe. The trick is to accept it ain't going to be silky-smooth and ramp things right up. See, as well as carbon roofs, the CSL also introduced customization to the M driving experience. So, as well as a Sport button to sharpen the throttle response, you could ratchet the gearbox response through five levels of increasing violence. Arguably a bit unnecessary, but you want it on at least '3.' Trust us.
This thing is still flipping quick and you can't extend too many of its six gears on road. Which, given its final, frenzied leap toward 8,000rpm, is a shame. It was a sub-8min car around the Nordschleife before there was something called 'YouTube' to host an on-board video. Its 7min 50sec lap time is quicker than that of the latest Mk8 VW Golf R, which has nearly as much power as the CSL and fancy 4WD and trick differentials to put it down with.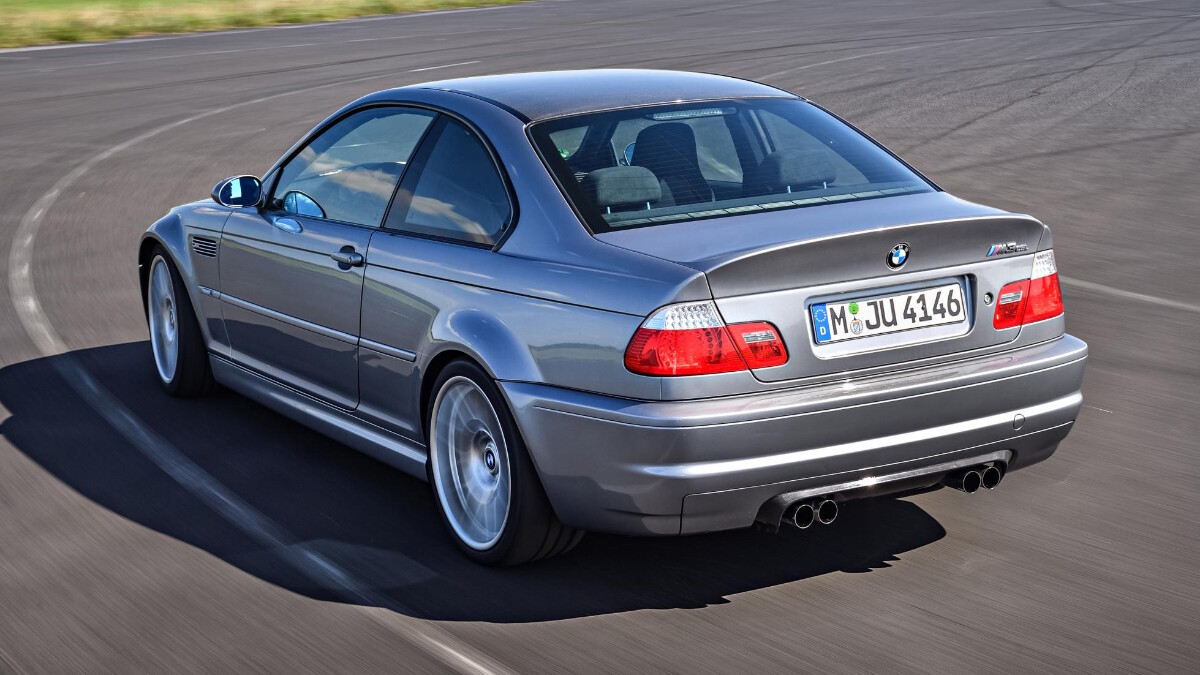 That's because the M3 achieves its speed through an old-fashioned thing called agility. It's light and deft in its feel and response, its thin, alcantara-trimmed steering wheel a total delight to use with a silly stylized 12 o'clock marker (like you'll find in an M2 CS) mercifully absent. Everything in here is function above form, however lovely that form may be.
You've total faith in everything this car does, though with massive 19-inch wheels, it doesn't ride with shocking suppleness like some retro stuff does upon revisiting. The CSL is still a taut, focused thing, but all the more incisive—and addictive—for it. Don't just ogle—get in and drive it. Because the more you put into it, the more you get out. True of the flawed sequential manual gearbox, and true of the wondrous car it sits in.
On the inside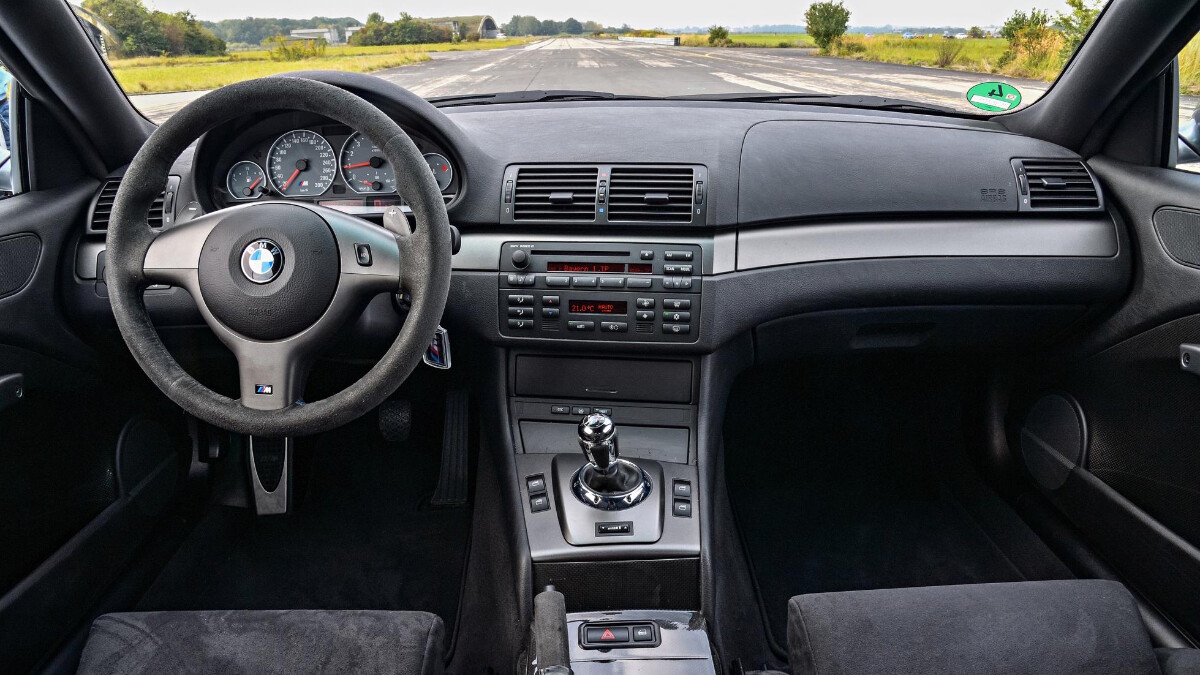 It really is function over form in here, which, given how draped everything is in either velvety alcantara or glossy carbon, might come as a shock. This was 2003—these materials had barely made it to supercars, never mind the options list of front-wheel-drive hatchbacks.
There's a real race-car vibe emitted by those trimless doors, and as you thunk them shut, you suddenly realize you're sat in a relatively austere environment. There's much gray, lifted only by some M tricolor stitching on the wheel and the illuminated upper quartile of the rev counter, which actively moves the redline around as the engine warms. Another feature adopted by dozens of cars following the CSL's introduction. 
While there's a full complement of electric window switches—even for the rear glass—there's a simplicity in here that feels so much more authentic than in CS versions of the M2 or M4, the latter essentially removing the armrests and replacing the door pulls with canvas strips. BMW could probably have gotten away with giving it the CS badge, but drew the line. We like that.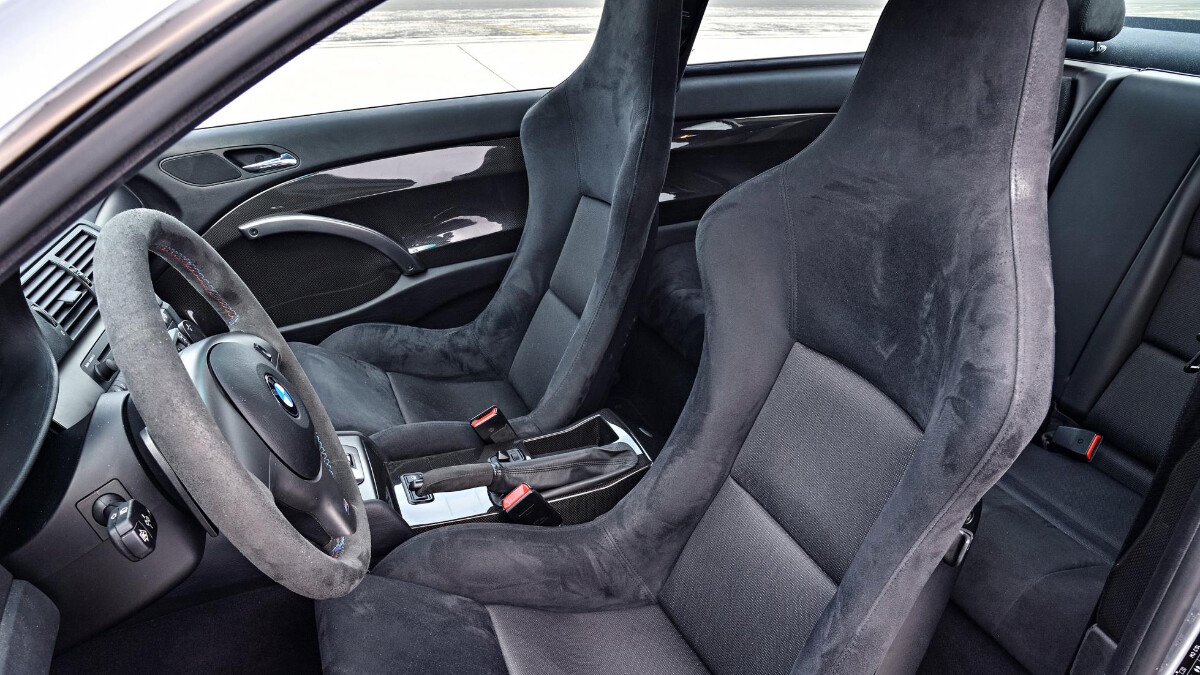 For all their lack of color, though, the bucket seats look fantastic, hug your love handles tightly, while they're a right old pain in the bottom to move forward to let people in the back. The seat is one solid unit, you see—it doesn't yield at the hip point—leaving little space for humans to slink through into the rear seats.
It's as if the CSL is begrudging of any extra kilos on board, like it's being manned by bouncers who really don't want to let your ice-cream-white trainers into their nightclub. Those who do get back there will find a car exactly as special and comfy as a regular 3-Series coupe, though perhaps one a little louder, given the glass behind their heads isn't as thick as usual.
Final thoughts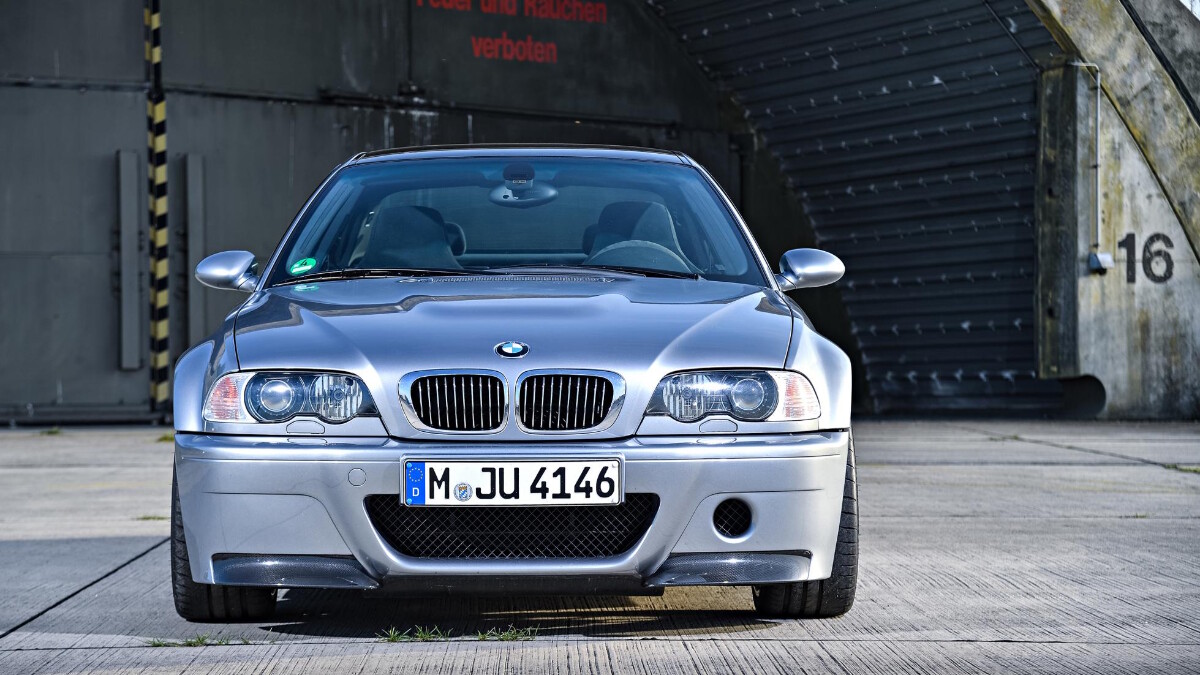 The greatest ever M car? It's right up there, despite its infamous blemish. All the most iconic performance cars have a quirky back story, or have a chink in their armor that makes owning, running, and driving one that little bit more involving. The more effort you put in, the more satisfaction you get...
Which is an ethos that fits the BMW M3 CSL perfectly. Keep the gearbox in auto and drive it like it's a modern paddle-shifted M4, and you'll harrumph at its jerky changes. Put in a bit of work—like you would if you were driving a manual M3 quickly—and you'll not only iron out some of the transmission's flaws, you'll ratchet up the size of your grin.
With a factory-fitted manual gearbox, it's probable this car would score a perfect 10. Every other facet of its chassis and drivetrain is so, so scintillating. But there's no doubt it's a more interesting car for its oddball transmission. And just look at where we are with such gearboxes now. Just like with its vast swathes of carbon trim, the M3 CSL was a pioneer in the performance-car world, possessing these things before they were the norm. It's perfectly imperfect, and we love it. Blemishes and all.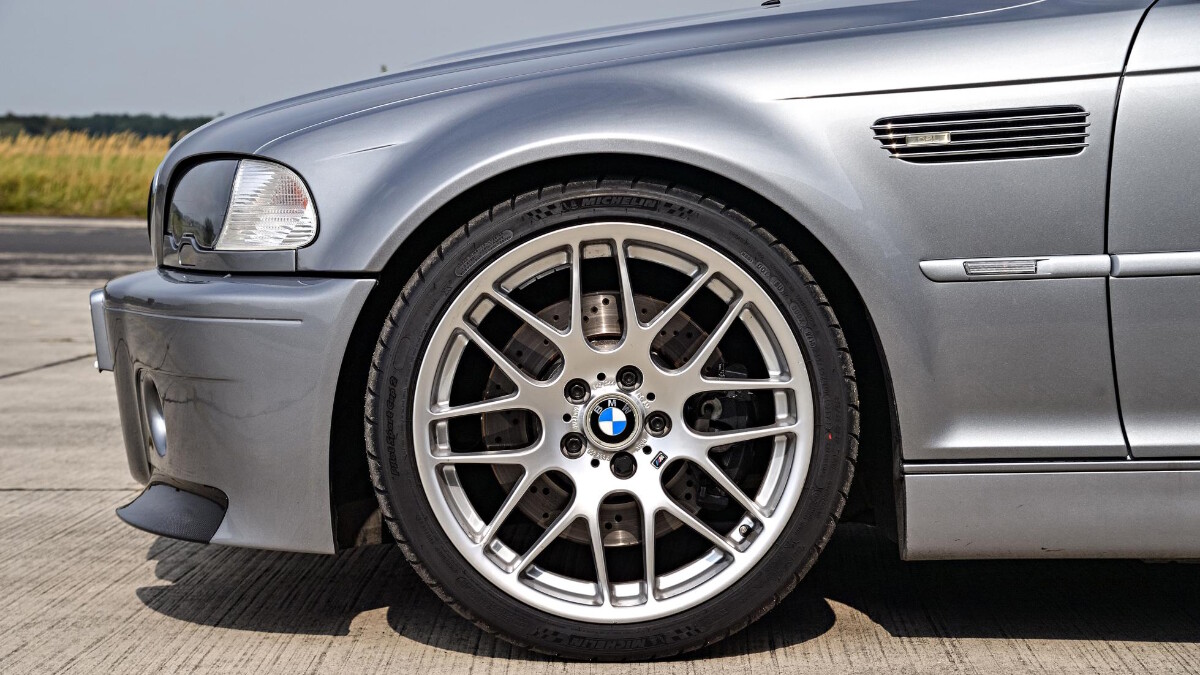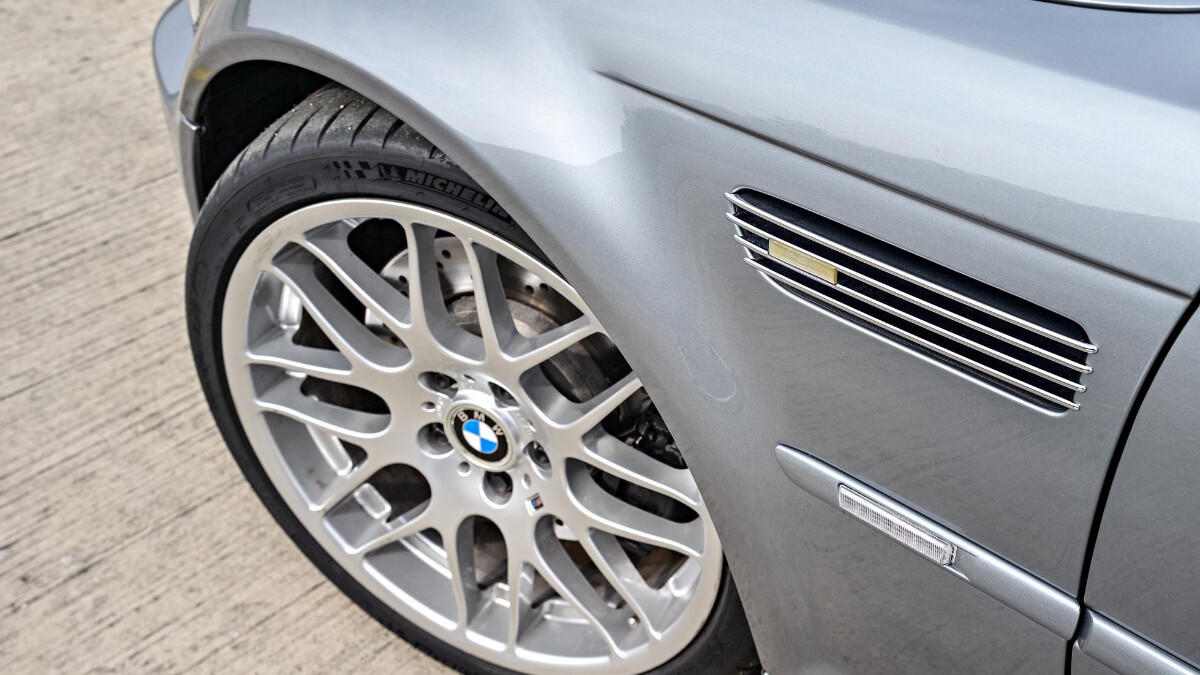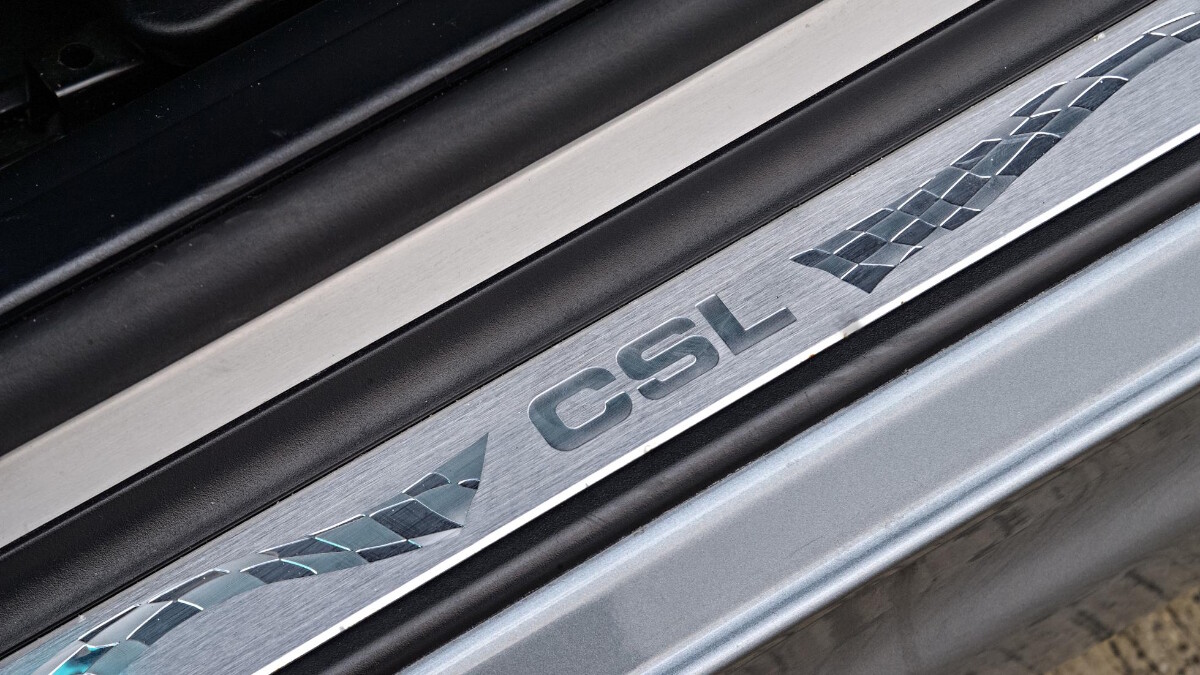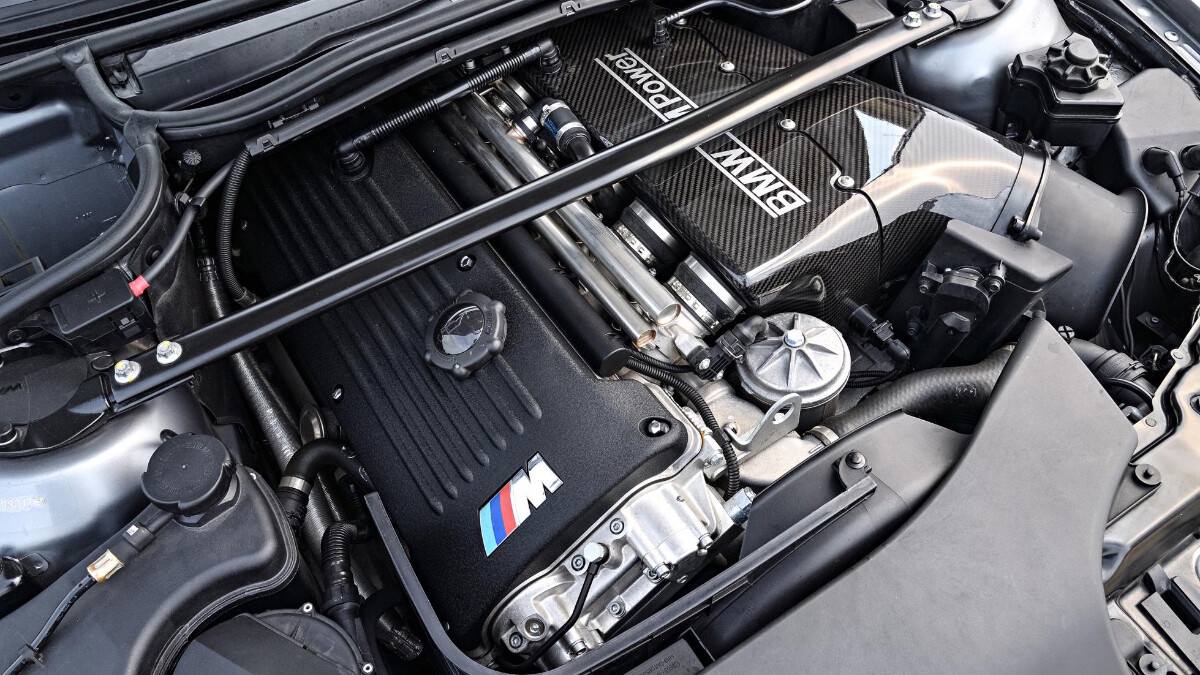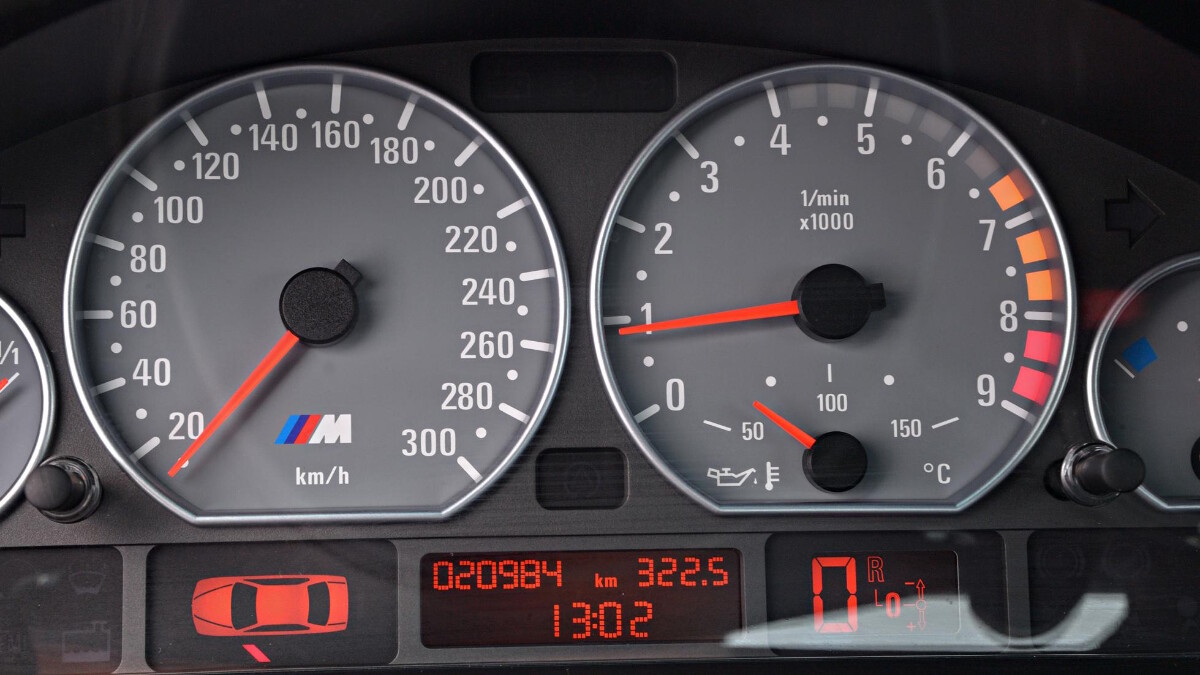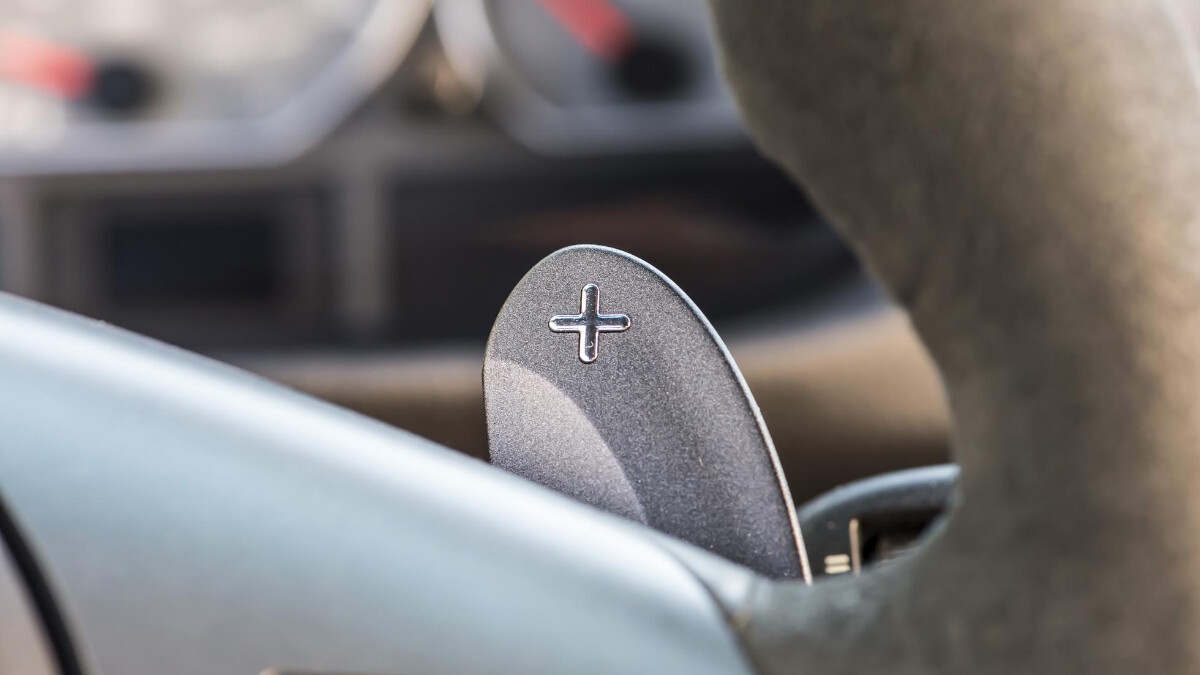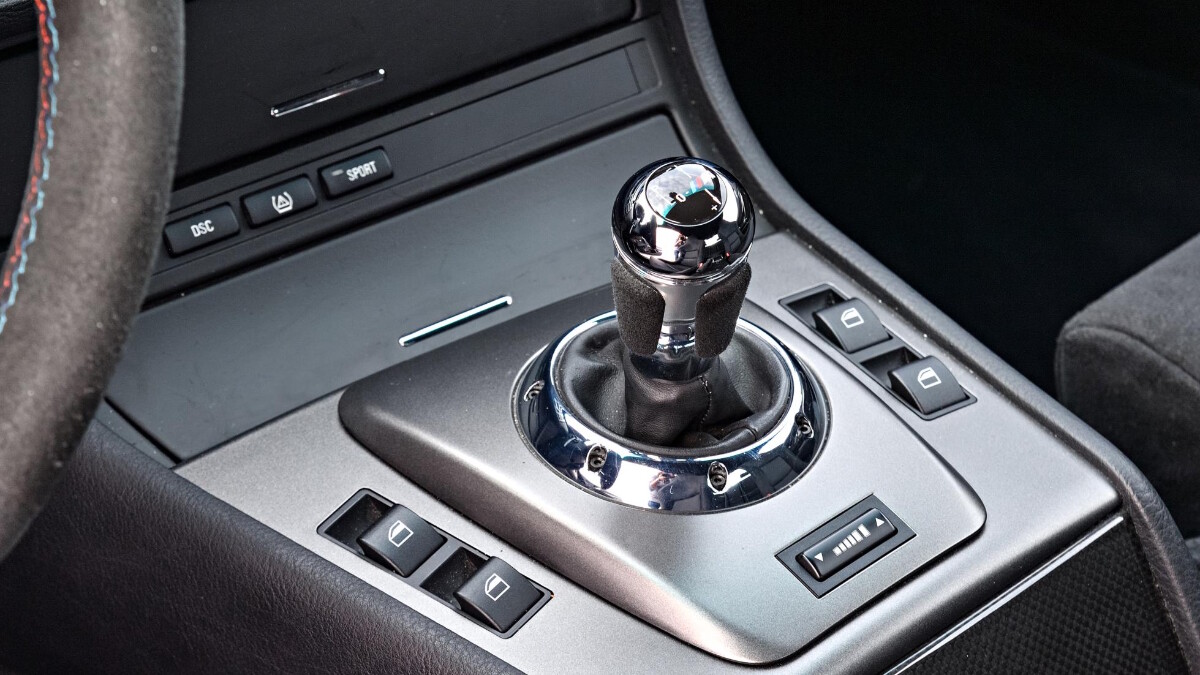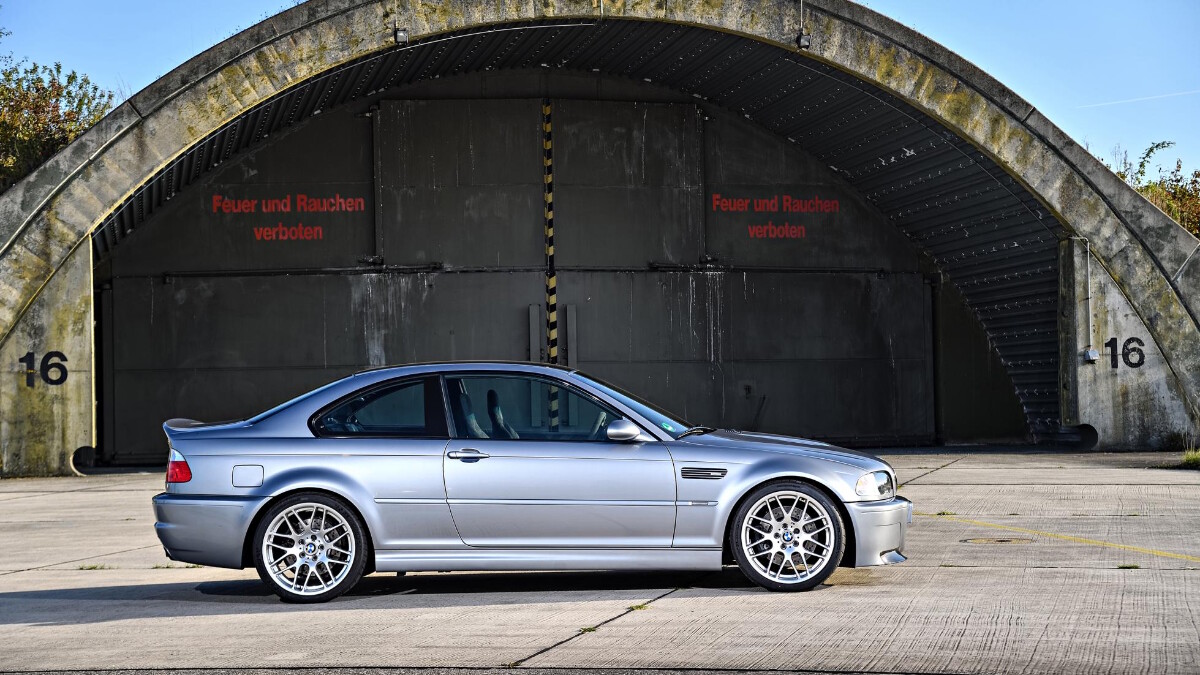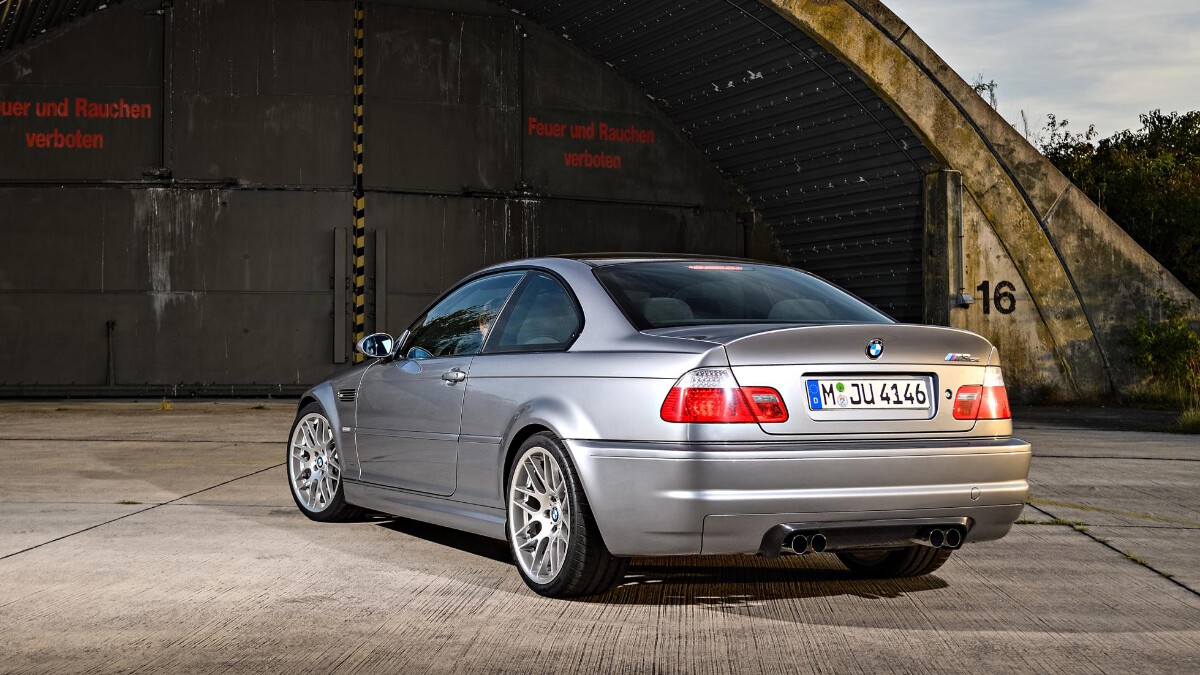 NOTE: This article first appeared on TopGear.com. Minor edits have been made.