Think of the GTC4Lusso as Ferrari's SUV. Well, can you think of a more pertinent answer to the sport-utility vehicle conundrum? Four seats, four-wheel drive, and all without the 'benefit' of sitting four feet higher in the air. However, the fact that Ferrari is actually working on a high-rise 4x4 means the GTC4Lusso hasn't fully answered every question asked of it.
It's a quirky thing, of course, a genuine shooting brake—coupe up front, wagon at the back. It's 78mm shy of five meters long, a handspan longer and a pinch wider than its closest natural rival, the Bentley Continental GT. Under that long, long hood, you get a choice of two power units: either a naturally aspirated 6.3-liter V12 developing 681hp and 696Nm of torque, or a 3.9-liter twin-turbo V8 with less power (602hp), but more torque (760Nm). That unit is shared with the Portofino and the forthcoming Roma, while the V12 has more in common with the mighty 812 Superfast.
The GTC4Lusso arrived in 2016, its ungainly name cloaking an otherwise thorough reworking of the more simply named FF that first appeared in 2011. FF: four seats, 4WD. Logical. The basic template didn't change one iota. The front-mounted V12 engine sends power to all four wheels via a seven-speed twin clutch gearbox. The four-wheel-drive system is unique, though. Instead of the front propshaft passing underneath the engine, a second shaft comes out of the front of the engine and into a separate gearbox containing two forward gears and one reverse. It handles up to 20% of the available torque, and none whatsoever once beyond fourth gear.
Continue reading below ↓
Recommended Videos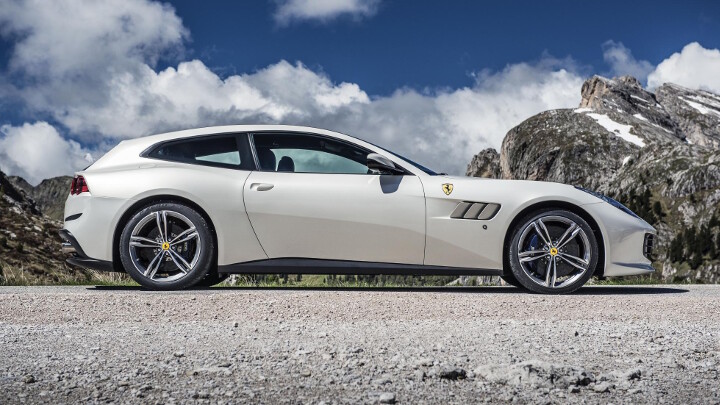 Ferrari claims this solution is not only 50% lighter than a conventional 4WD setup with a central transfer box, it also contributes to a lower center of gravity and better weight distribution (48:52 front and rear). There's also four-wheel steering to aid agility/stability at low/high speeds, and magnetic ride adaptive damping. The V8 is a simpler car. Well, insofar as it's rear-drive only. It still gets the full range of chassis aids.
The V12 is the big hitter: 1,920kg, 3.4sec to 100kph, 335kph top end, and a £243,191 (around P16.1 million) list price, but the V8 is the more pragmatic choice on paper. Not only £30,000 cheaper, but only fractionally slower (3.5sec and 320kph) and a lot cleaner (CO2 of 265g/km instead of 350g/km, and fuel consumption up from 7.9km/L to 10.5km/L).
Changes over the FF are minor but myriad: 16mm more rear legroom, an engine that fires up more quietly in the mornings (that was in response to customer feedback), the heating fans are 25% quieter, the processor that runs the central screen is eight times faster, there's 50% more cubby space around the cabin, and, as an option, the passenger can have their own display. Best not spec that—they'll spend the whole journey pointing out how fast you're actually going.
On the road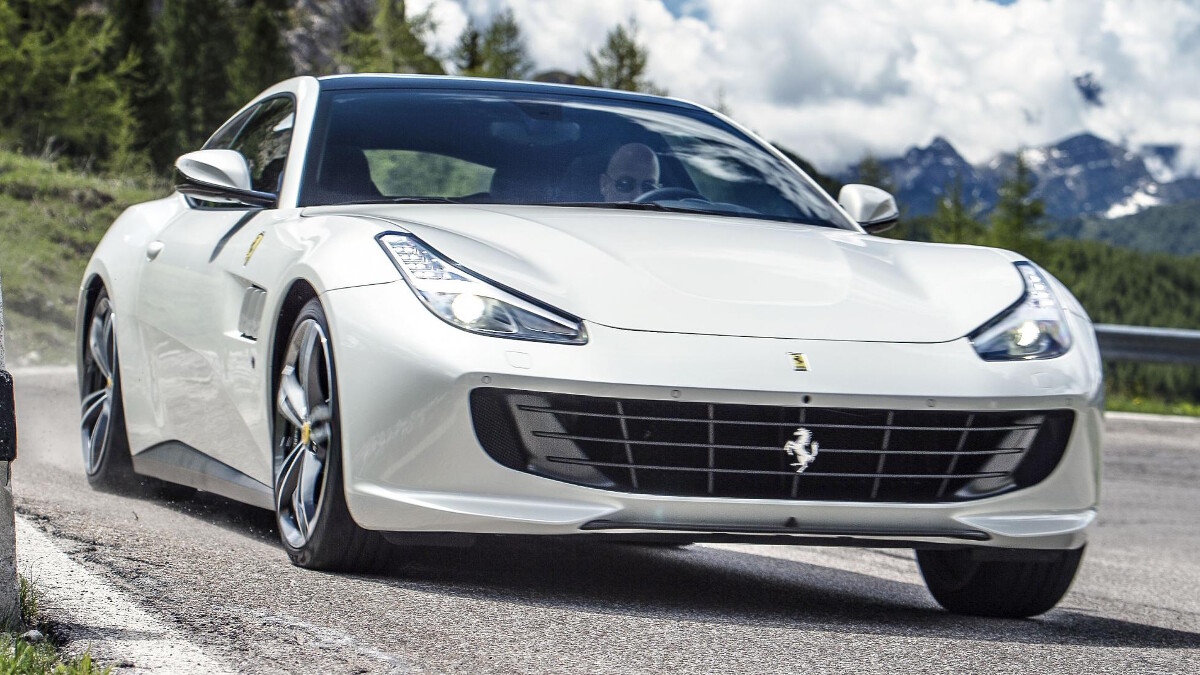 On a budget? Of course you're not. But even so, it's getting tougher to recommend a V12 Ferrari over a V8 just because it hits a fraction harder and sounds a chunk better, when it's also considerably less economical and rowdier to use. But let's be clear, any Ferrari engine is still a very special thing. The V8 is super responsive for a turbo and has masses of torque and drivability, even if it does drone. The V12 is stunning. Yes, you might occasionally wish it settled down and didn't trumpet your presence so blatantly, but those occasions are outweighed by its breadth and range.
The figures say maximum torque doesn't arrive until 5,750rpm, but they don't tell you that 80% of that 696Nm is available at just 1,750rpm. From there, you have 6,500rpm before the cutout—a huge arc of power, noise, and acceleration. This is a deeply, effortlessly fast car.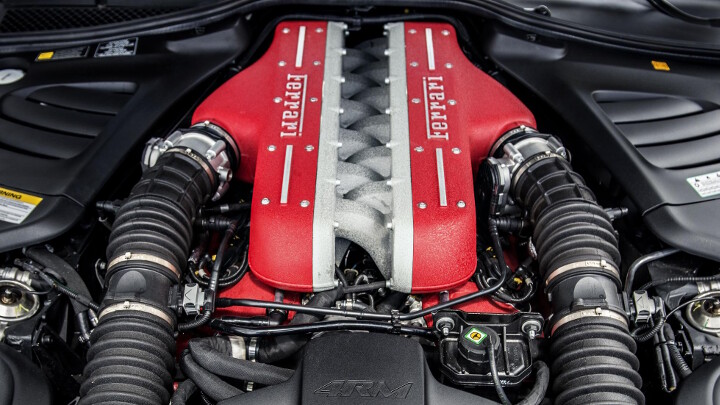 And although it will explode along the road, a GTC4Lusso is only that sort of car for a handful of seconds at a time. It's going to spend a lot more of its time dawdling rather than howling. And this, traditionally, is something Ferraris weren't so good at. They are now. It's the small stuff, like how the throttle behaves on small openings, how seamlessly the gear changes click through, how easy it is to see out of at junctions. The GTC does all this brilliantly. The only thing that really jars is the positioning of the indicators (and light/wiper controls) on the steering wheel, but you soon get used to that. This is a car that crawls through traffic diligently—that actually seems to be interested in doing the job well and doesn't just treat it as something to be surly about.
But what it really likes to do is sweep through quick curves. The old FF was like a dart. Not only did it look long and thin, it felt that way, too. Fitting four-wheel steering has nullified that, aiding agility and blending very well with the sharp steering. Does it need to whip into corners quite so quickly? Probably not, but there's no denying that eagerness is matched by a stability and grip.
It's also easy to think that the ride is firm because there's so little movement in it. But ask yourself if it feels uncomfortable. Because it doesn't. Initially, I was surprised that the GTC4 wasn't as supple as I expected, but the more I drove it, the more I came to appreciate how exceptional the wheel control is, how well-controlled the body and suspension. It's unflappable, which means the GTC4 exudes utter confidence in any situation, whether clanging the edge of a deep pothole or running on coarse surfaces. It just deals with it and moves on. Next problem. No fuss. Little disturbs the on-board calm.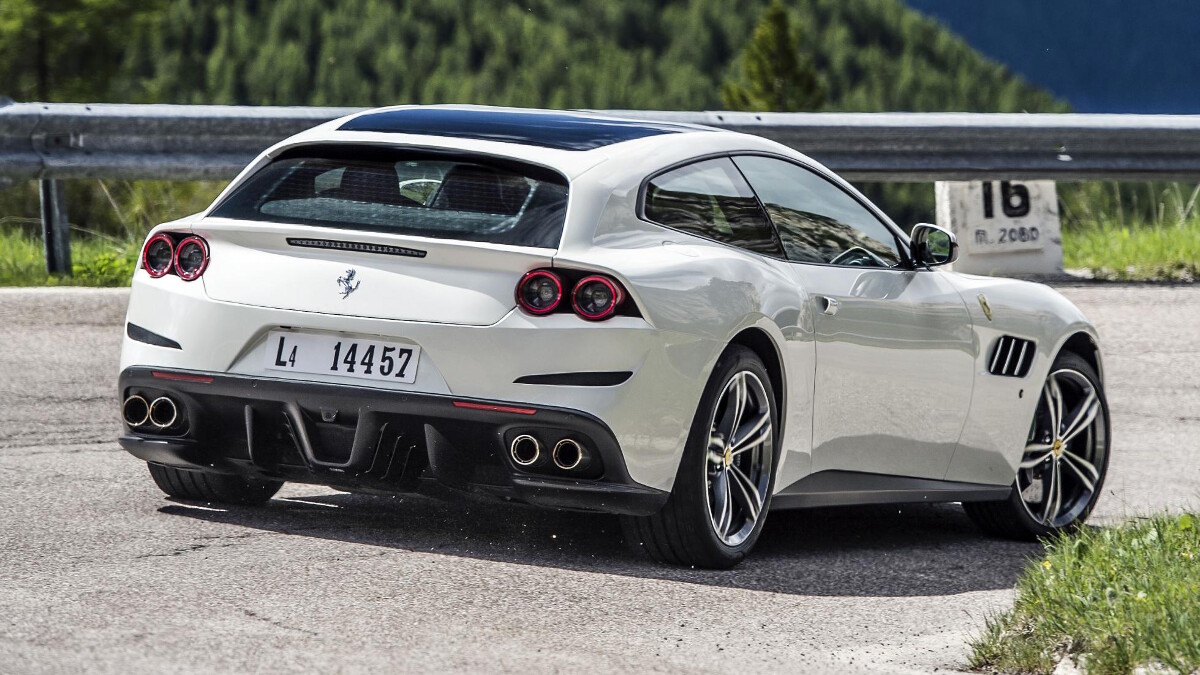 There is a bit of road noise, and if you opt for the £11,520 (around P744,000) panoramic glass roof, that noise gets bounced around the cabin a little. But only a little. This is a wonderfully competent long-range cruiser. The engine noise dies away, the car settles, and with the manettino twisted into Comfort, you can while the hours away. At least until the fuel tank runs dry (call it 530km in the V12, about 160km more in the V8).
It's not as soft and hushed as a Bentley—the seats are firmer, the chassis is crisp and wants to be given work to do. And when you do, it's a real hard charger. Yes, the steering mistakes sharpness for actual tactility, and although this car is 60kg lighter than the old FF, the brakes have to work very hard to keep 1,920kg of GTC4Lusso in check. But there's no slack in the system. This is a car that responds as you want, when you want.
On the inside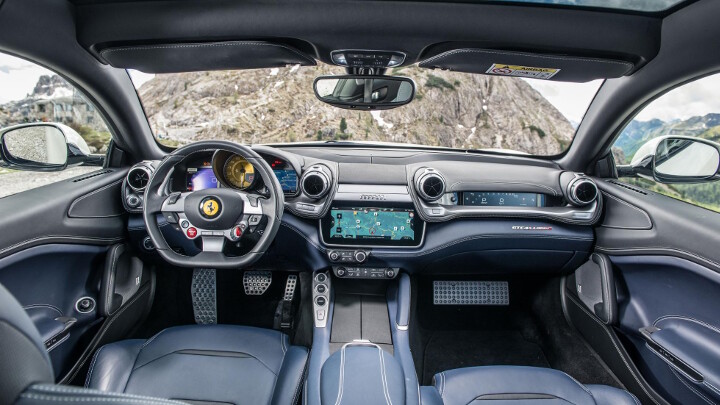 No other grand tourer seats four people in more comfort. A Bentley has plusher upholstery and more padding, but the rear seats are way more cramped than you'd think given the size of the thing. Don't even bother trying to get extras into the back of an Aston Martin DB11, a Porsche 911, or a Mercedes S-Class coupe. None does the job remotely as well as the GTC4Lusso. There's actual, real legroom in here, and because the front seats aren't too chunky, you can see past them.
The hatchback cargo area might, with a bit of careful packing, be persuaded to cope with four people's kit, but a more likely scenario probably involves the rear seats being folded down, liberating a full 800 liters of load space to swallow golf clubs and suit bags.
So it's versatile, but beyond that, the Ferrari is also a very well-built piece of kit. It feels robust, and for the most part, the materials—specifically the leather and carbon—are superb. Some of the plastic surfaces are slightly less so, but nothing is flimsy. The operation of the car is a bit more idiosyncratic, what with the controls on the steering wheel, but Ferrari has worked hard at improving the human-machine interaction, and even the central screen mostly works logically.
There's not really very many weaknesses. You do feel that you sit quite a long way forward, almost underneath the header rail, and since the doors are so long, you find yourself having to post yourself a long way forward to reach the seat. Car parks can be problematic.
Final thoughts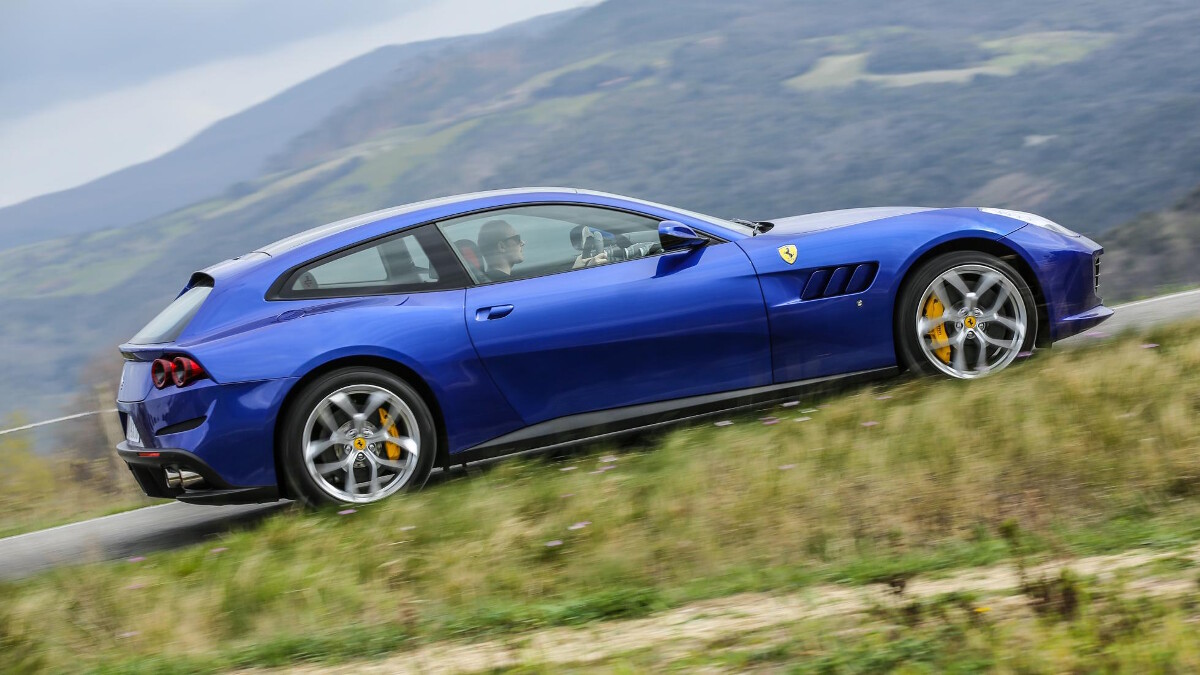 There is nothing else quite like a Ferrari GTC4Lusso. No other firm makes anything that could be construed as a direct rival. A Rolls-Royce Wraith comes close and so, too, does the Bentley Conti GT, but neither actually offers the same versatility and the same space for people and baggage as the Ferrari.
This is a brilliantly executed machine. Maybe they could have fractionally backed off the sportiness, but they'd have risked losing the essence of what makes a Ferrari so special: That its character is allowed to shine through its civility. Make no mistake, the GTC4Lusso is a very special car—one that's not only surprisingly accommodating inside and elegant outside, but also delivers a driving experience that steps effortlessly from unflappable competence around town to soaring open-road magnificence without once coming across as overblown or unnecessary. Among the current storm of blunt-faced super-SUVs, it comes across as not only special, but rational.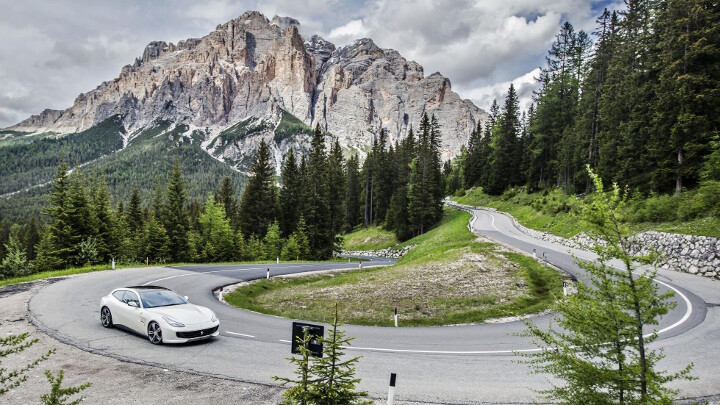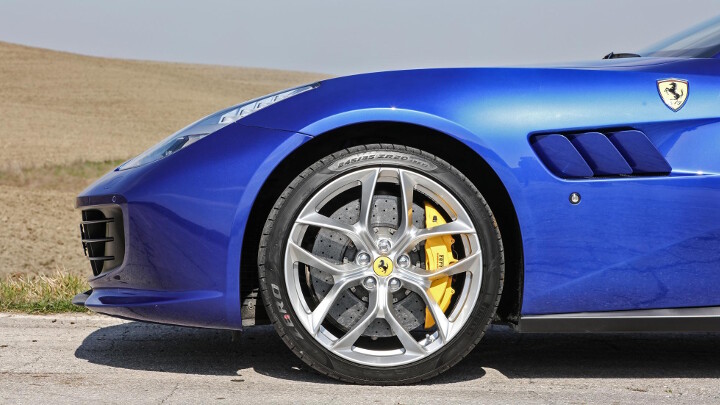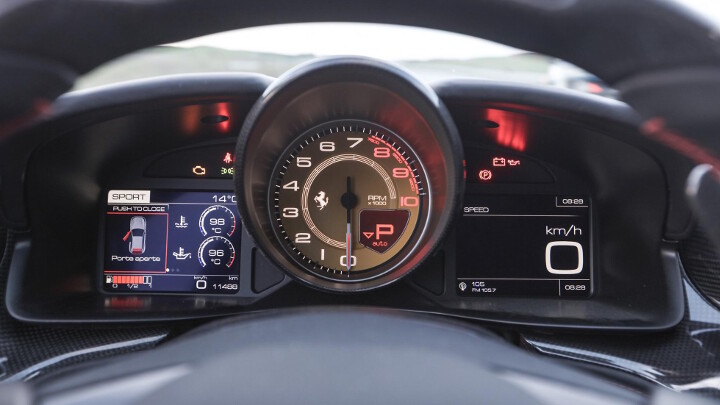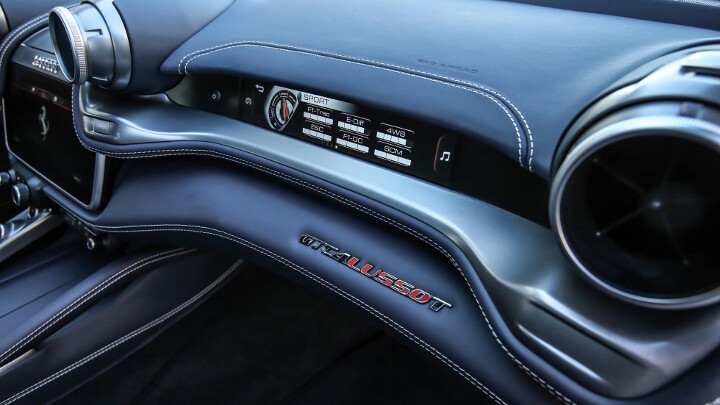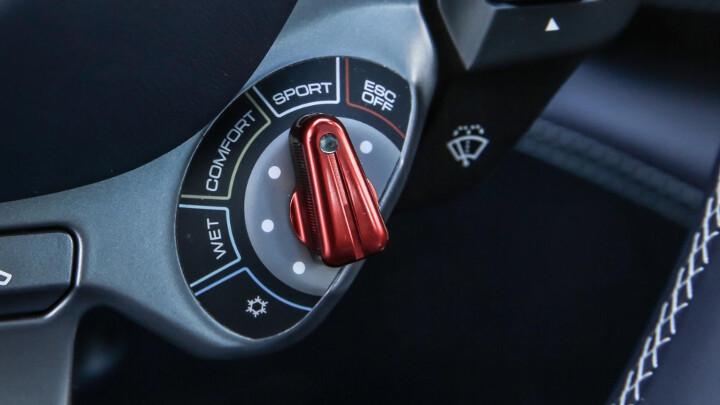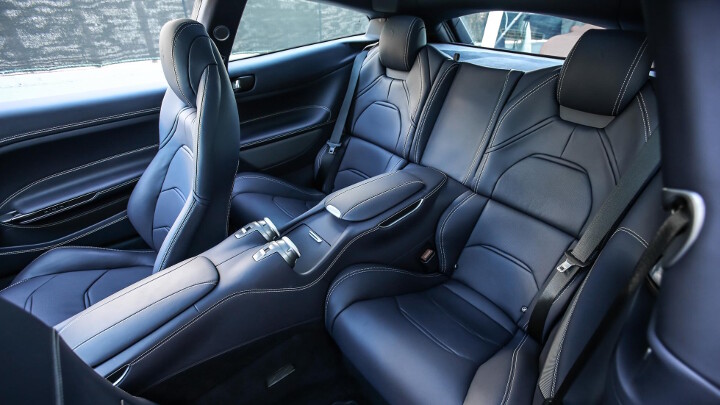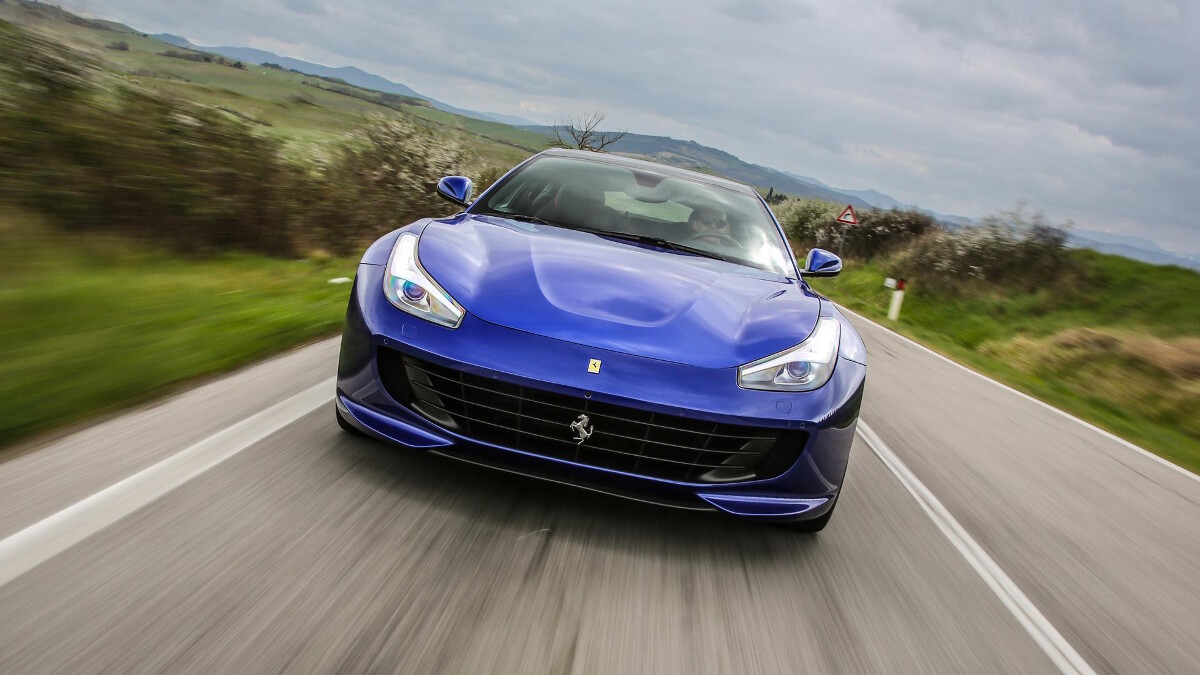 NOTE: This article first appeared on TopGear.com. Minor edits have been made.