A BMW M2 C2 is a BMW M2 that's missing an armrest. Which is frankly a bit annoying. In a normal M2, you can cruise with your elbow on a leather shelf, under which your phone lies charging, safe and out of sight. But because the M2 CS is the ultimate, hard-core, driving enthusiast's version, pathetic luxuries like 'an armrest' have been lobbed in a skip. This leaves your charging cable slopping untidily around the cabin, and forces the driver to lean awkwardly like a teenager at the school disco.
The answer: Don't cruise. Leave your phone at home. The M2 CS is a very special bit of kit indeed: A love letter to this generation of small two-door M car before it's replaced later this year. So, sit up straight, grab it by the scruff of the neck, point it down a twisty road, and revel in what BMW's M Division can do when it's not being forced by the marketing lemmings into building bodykitted X4s.
What we have here is an M2 Competition with more power under its new vented hood, more cornering bite, and more attitude everywhere else. The ex-M4 engine—a 3.0-liter twin-turbo straight-six—has been turned up from 404hp to 444hp. Bit close to its big brother? No matter—the M4 is now on hiatus until the new version hits the roads, so BMW's underdog can finally step out of its shadow.
Continue reading below ↓
Recommended Videos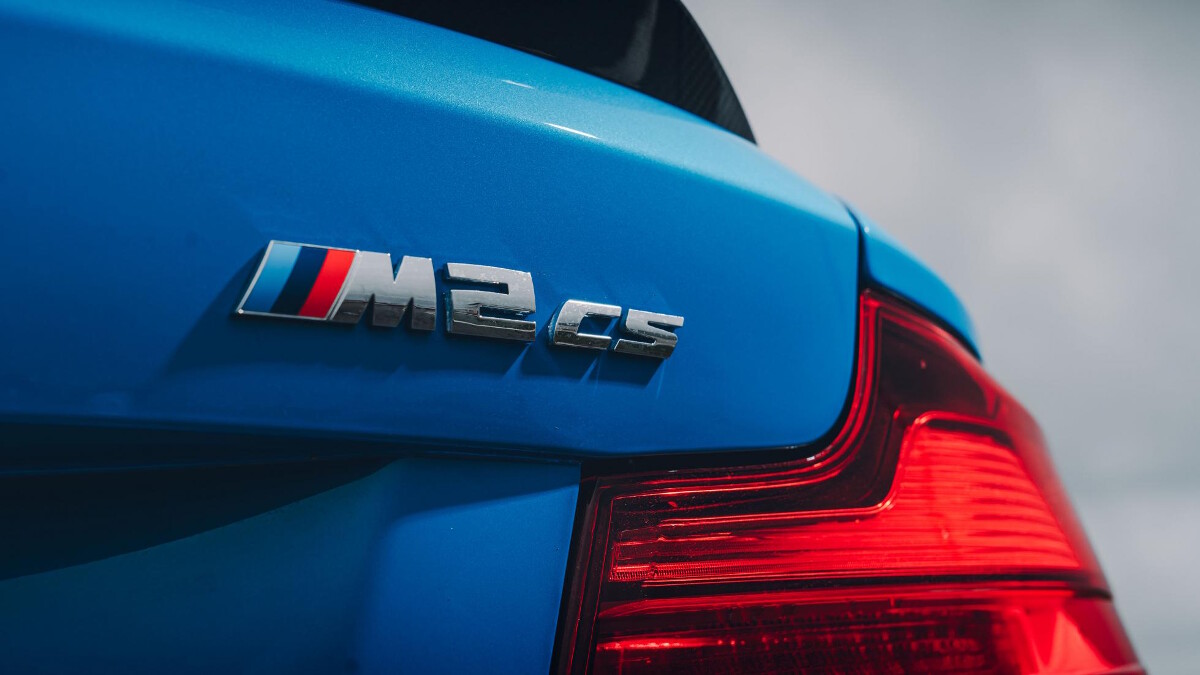 Interestingly there's no more torque than in an M2 Comp—it remains 550Nm. Still, that's a whole heap in a rear-drive dodgem like this, and the result is 0-100kph in 4.2sec if you can swap your own gears fast enough, or 4sec dead with the optional £2,100 (P135,020) seven-speed dual-clutch paddle-shifter.
Underneath, the now-standard adaptive dampers are stiffer. The electronic limited-slip differential is even more repulsed by understeer than before. You can, of course, turn all the safety systems completely off, but the CS also lets you have more slip in the halfway-house M Dynamic Mode. It dares you.
The exterior spec is stunning. The car rides on lighter forged 19-inch wheels wrapped in sticky Michelin Cup tires. There's a jutting carbon-fiber splitter teamed with an equally overt trunklid ducktail. The carbon roof features a new checkerboard pattern. Inside, you sit among lashings of carbon, alcantara, and M badges.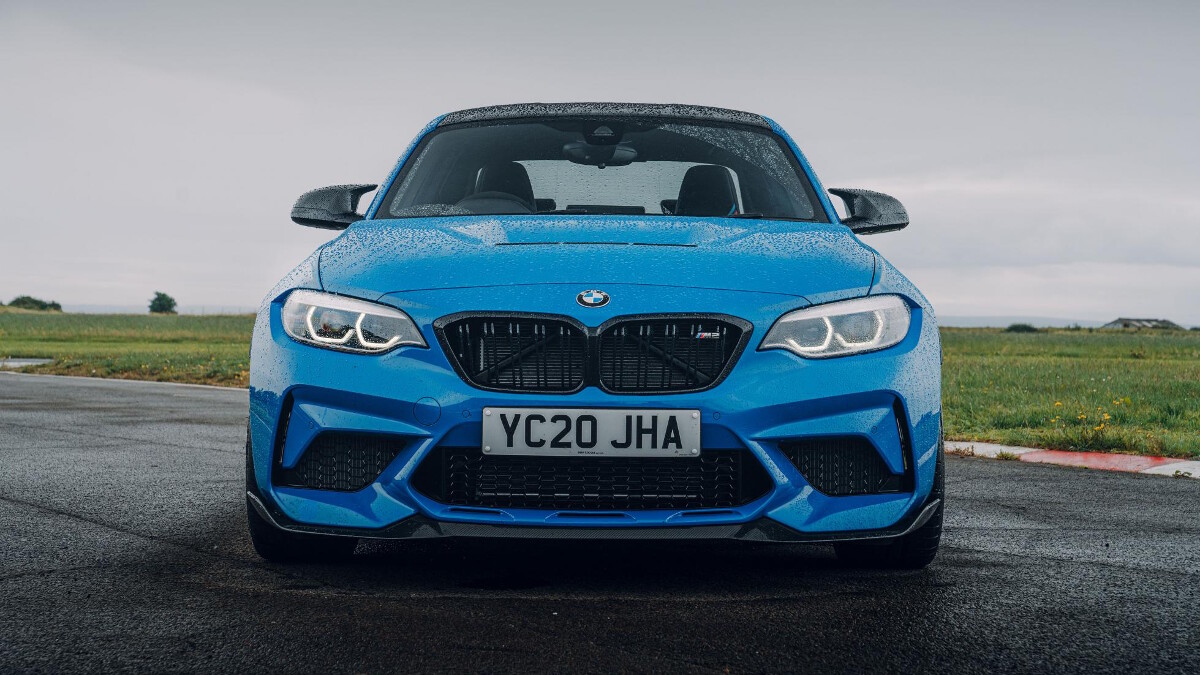 Don't, however, mistake the M2 CS for a lightweight, stripped-down, track-day special. It comes as standard with air-conditioning, fully-fledged iDrive infotainment, and two very usable rear seats. Even though the hood and the cabin trim are made from carbon fiber, the CS is no lighter than a standard M2 Competition, because of the standard-fit adaptive suspension putting kilos back on board, and a beefed-up cooling system to take advantage of the new hood vent. At 1,570kg, it's a right old lump, in fact.
Plenty of metal for your money, then. BMW's run-out special editions are often eye-wateringly pricey, and it's the same story here. The M2 CS will set you back a truly massive £75,355 (P4.85 million). That's near-as-dammit £25,000 (P1.61 million) more than the wonderful M2 Competition—which was already a huge step on from the original M2. And they, don't forget, have an armrest.
So, is BMW having a hearty Bavarian LOL at your expense with the M2 CS, or has it built the ultimate sports coupe for the discerning, wealthy few?
On the road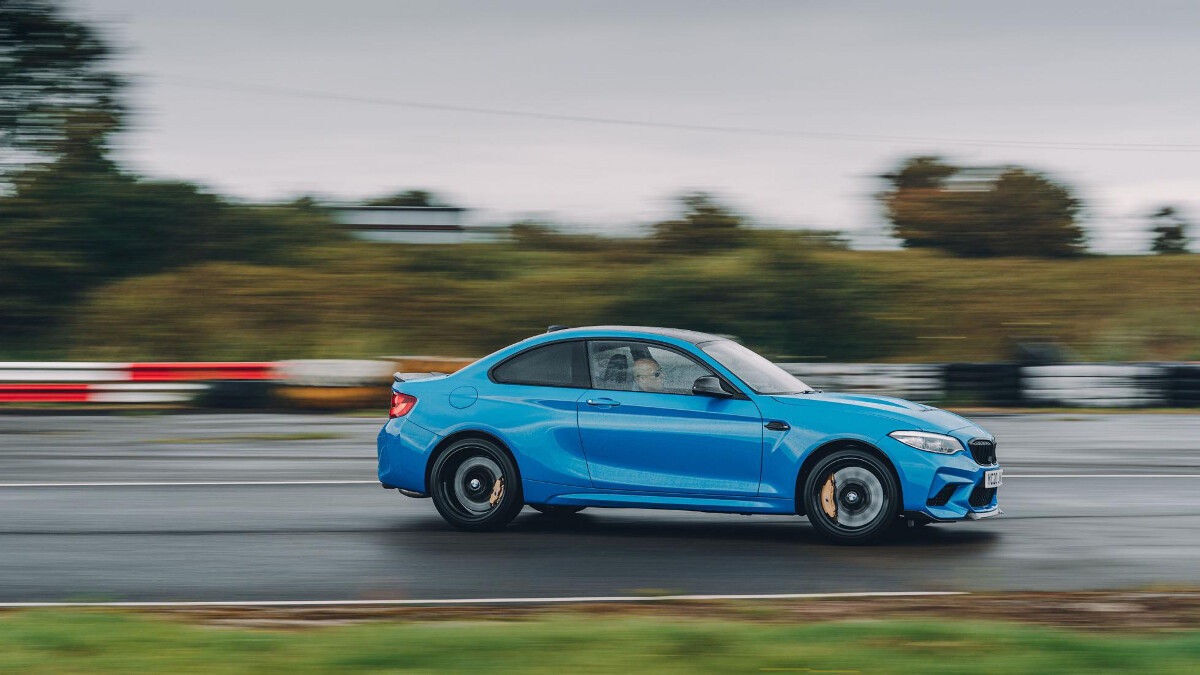 The CS makes the same dodgy first impressions as other M2s. Prod the promising red starter button and the noise that erupts through the firewall is gruff but unexotic. Blip the throttle and there's a diesely grumble to the six-cylinder's timbre.
It also starts off in the wrong modes, every damn time. At startup, the CS frustratingly defaults to Efficient engine, Sport steering, and Sport suspension. So, you get a medium-uncomfortable ride, semi muscle-bound steering, and maximum lazy engine. Quickly, this combo becomes tiresome.
Best bet is to save a pair of go-to settings via the M1 and M2 buttons on the steering wheel. Sport engine, Comfort suspension, and Comfort steering with traction control on is a good M1 mode, for everyday mooching.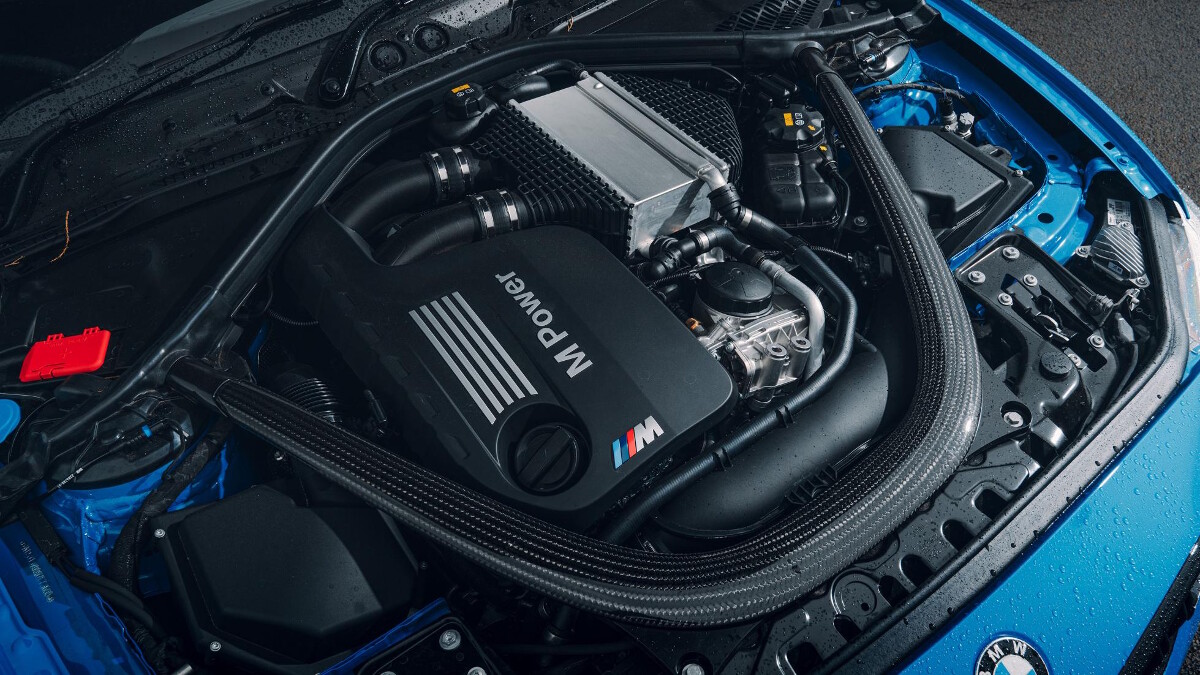 Sport Plus engine, Sport ride, and Comfort steering (it's far too heavy in any other setting) is a classic M2 mixture. Better still if you have the traction control pegged back a notch in that mode, too. Spec the dual-clutch gearbox and you can even dial up or down the shift speed—it's superb on full attack, without the gratuitous head-nod pause that blights the M3 and the M4.
The engine is probably the least impressive piece of the puzzle here—but it's still a good one. It sounds a tad industrial, and there's noticeable lag if you leave the car in a higher gear and ask the turbos to haul you along, but if anything, this adds to the CS's aggressive character when the boost arrives.
Cold, hard numbers say the M2 CS is 0.2sec faster from 0-100kph than an M2 Competition. So yes, this is a very fast car. Not night-and-day, see-ya-later quicker than an M2 Comp, but enough to be on its way to justifying the price tag. Traction is excellent given 550Nm is rampaging through the rear wheels alone. Michelin's latest Pilot Sport Cup tire deserves the applause here, though you can spec less track-biased rubber if you're worried about wet-weather whoopsies.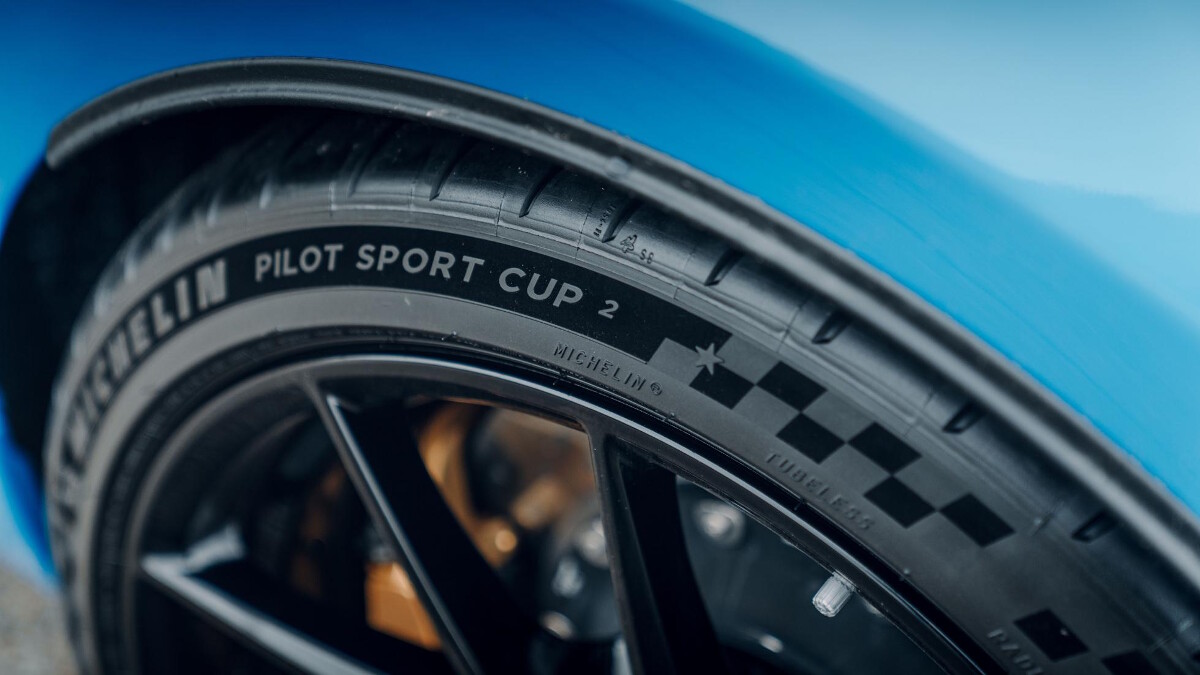 Mind you, we drove the M2 CS in torrential downpour, and it's at least 53 times less spiteful or vindictive than the old M4. You can always sense when the rear is about to let go, and though you've got to be quick to sort it out because the wheelbase is pretty much square, the clever MDM traction control setting can cradle even the most pigheaded, ham-fisted novice in its electronic safety net.
Our test car was a proper Christmas tree. As well as the dual-clutch transmission replacing the standard six-speed stick-shift, it brandished £6,250 (P401,840) worth of carbon-ceramic brakes. They account for a 22kg weight saving, and 22% more bling thanks to gold calipers. The outright stopping power isn't the best in the business (try a Porsche for that), but the pedal feel is superb, and they don't squeak even when they're cold or recently abused.
The CS builds on the Comp's reputation for tenacious front-end grip. It's pointy and agile, and feels like it'd do a barrel roll before it conceded to understeer. The front is so tied down, it gives you the confidence to use it like a hinge for the rear to pivot around, even though the steering lacks any outright feel and the wheel itself appears to be a party balloon that terrifying clowns use to fashion latex giraffes.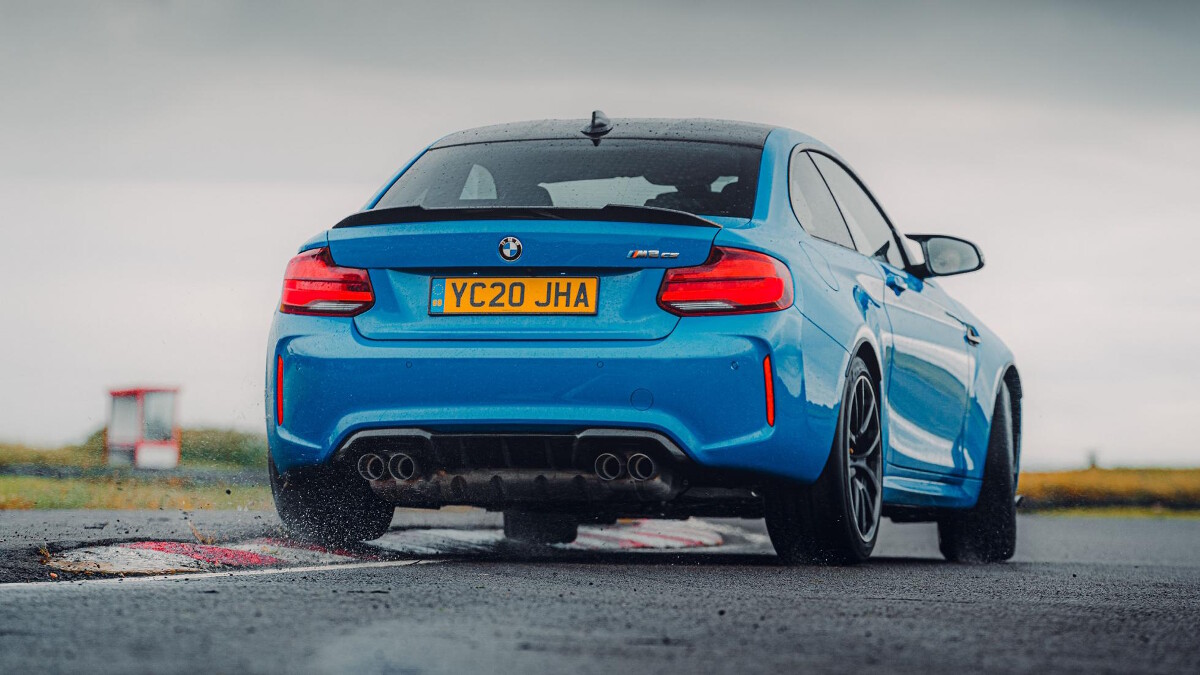 Refreshingly, the CS feels small on the road. It's hunkered-down and purposeful. The ride is firm but delivers outstanding body control—you'd never guess this is a distant M240i relative. It's equally rewarding to carve accurate lines leaning on the monumental reserves of grip, or to grow horns and set about a B-road like a cartoon. It rarely feels like it weighs almost 1,600kg.
You sense how stiff the structure is—under the hood, there's the same carbon strut brace as an M4's. If you concentrate, you also decipher the clues that the center of gravity is now lower, thanks to the carbon roof. The M2 wants to change direction, duck, weave, bob, and generally show off. Above all, it's huge fun. Old-school stuff. A taut rear-wheel-drive platform and this much punch couldn't fail to be, really.
On the inside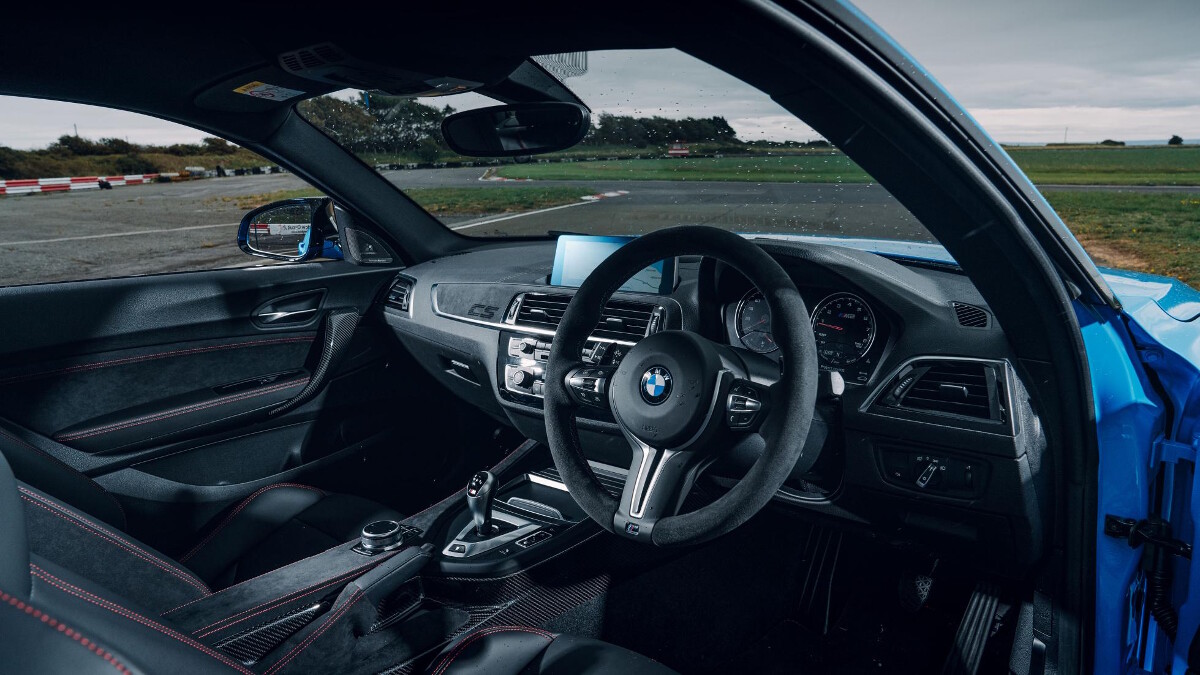 The M2 CS is a £75,000 car that owes most of its cabin fixtures and fittings to a decade-old hatchback. So, if you're choosing between this, a Porsche Cayman GT4, or, say, a Jaguar F-Type V8 based on dashboard artistry, forget the Bimmer. It doesn't bleed sense of occasion. You don't even sit particularly low, though the seats grab your love handles like an amorous aunt at a wedding, and there's miles of reach adjustment for the overstuffed steering wheel.
Some of the details are nice. The perforated 12 o'clock marker in the alcantara wheel rim is a delight, and so is the CS moniker on the dashboard. The carbon-fiber trim looks glossy and expensive, but a tad incongruous, because there are still rear seats that could house an adult without much complaint, and other concessions to lightweighting are few. Note the metal door handles—no fabric straps here. The CS retains floor mats and ice-cool aircon. There's even a bassy Harmon Kardon hi-fi.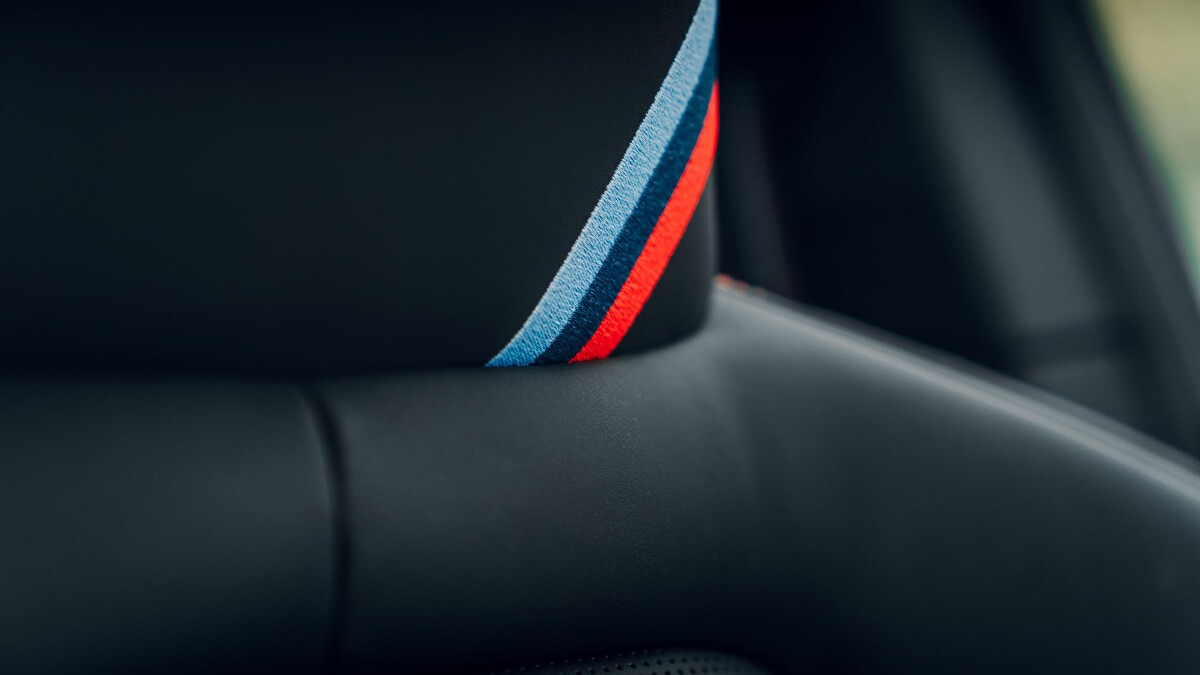 You could argue that a few more M Performance bits would've been nice—the steering wheel complete with LED change-up lights, perhaps. Or some alloy pedals; in the dual-clutch-equipped car, you don't even get an extended brake pedal, so left-foot braking on a track, where the M2 CS is a riot, is trickier than it need be.
Operating the tech inside, on the other hand, is a doddle. iDrive is peerless. There are proper buttons for the climate control and volume—an increasingly rare treat in expensive new German cars. For the money, there are certainly more lavish cockpits—it's punching into the small super-sedan category, alongside the AMG C63—but the M2 CS just about holds its own. If anything, the dour dashboard is just one less distraction in this no-nonsense machine. At least it's still got proper dials. Why aren't these uber-clear clocks resident in every car you build, BMW?
Final thoughts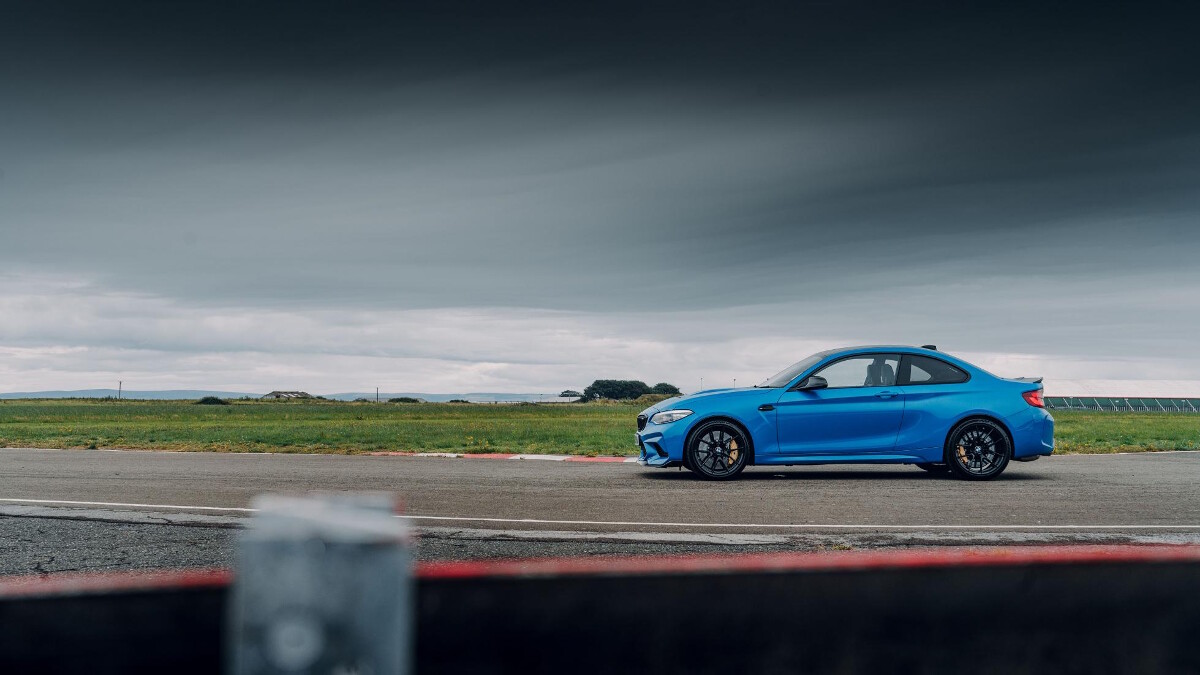 What sort of attitude do you approach this car with? That's what you've got to ask yourself. This is a great little sports car—entertaining at social road speeds, alive beneath you, but without veering into intimidation. It looks bloody spectacular when stationary, and downright evil bearing down in your mirrors or surging past you on a wave of torque with a cackling exhaust. To see the M2 CS is to want one.
If you merely view it as a stopgap between M4s, or a jumped-up Cayman GT4 rival, you're likely to be nonplussed. Much as we love this tenacious little tyke, it's bloody difficult to rationally argue it's worth £75,000, even with its bespoke tri-nostril carbon hood and aero features. Only if you're regularly hooning around a track will the CS's superior cooling become necessary.
The chief problem is the enemy within—the utterly superb £51,000 (P3.3 million) BMW M2 Competition. Only to the most hard-core track-day goers—or badge snobs—will the CS truly warrant spending half as much again, just to get the top variant. Particularly when more than one after-sales tuner will happily wring the 40hp difference out of the Comp's engine for a whole lot less coin...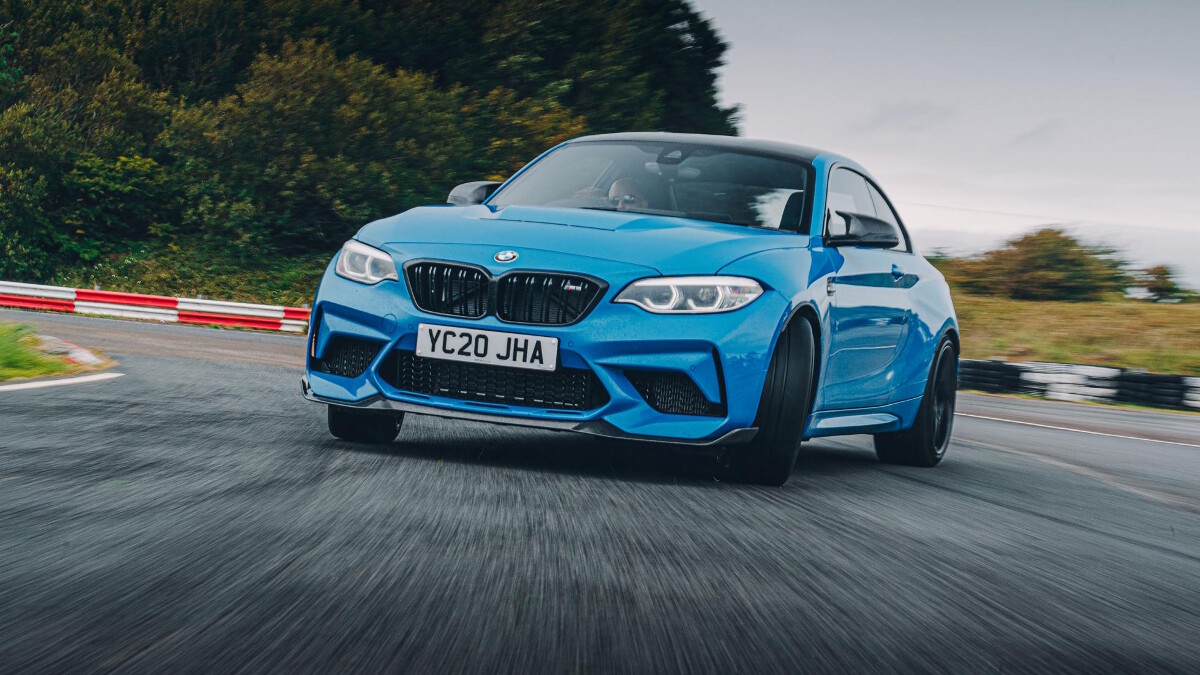 But, if you can afford it, and you want possibly the most downright desirable product of the M Division since the semi-legendary BMW E46 M3 CSL, you're going to love the CS. And here's why.
It feels like a car raging against the dying of the light, enjoying one last hurrah to the max before it itself is replaced, and against the wider backdrop of hybridification and legislation cracking down on the unmitigated joy that is a little car lobbing a big engine's lump of poke to its back wheels. BMW has been at it for a while, but it just never gets old, does it?
That said, for this money, we'd be knocking on Stuttgart's door and asking for a two-seater for Sunday-morning smiles. The rest of the week, the sublime M2 Competition will do damn near everything almost as well.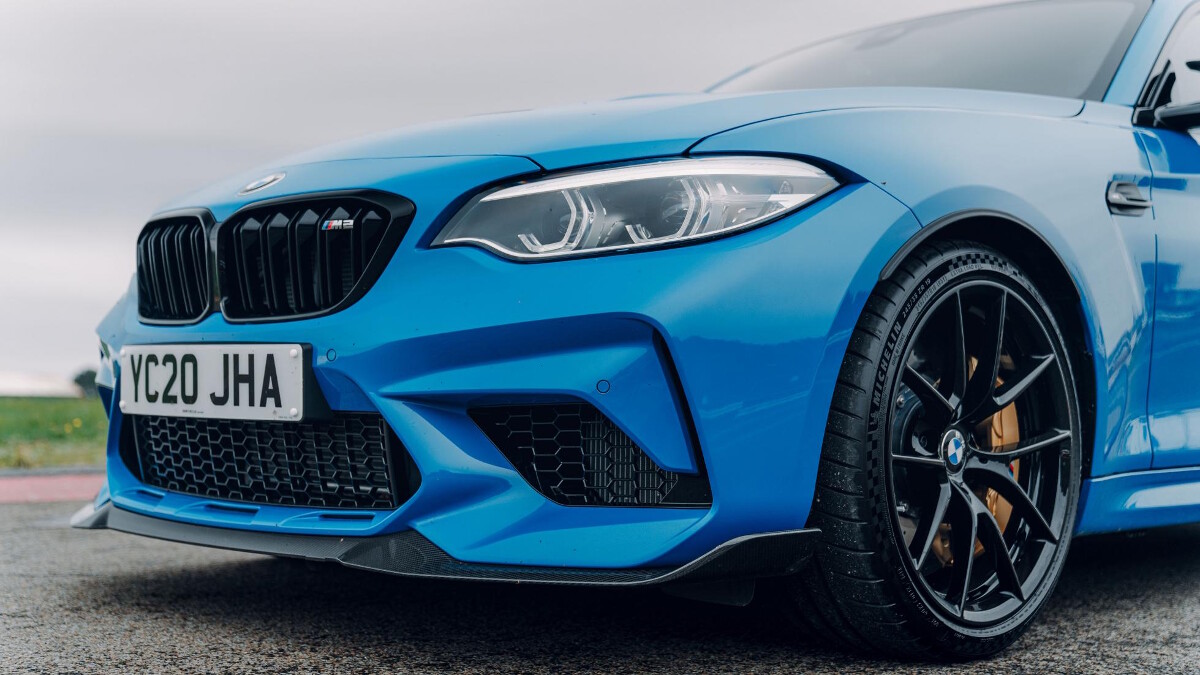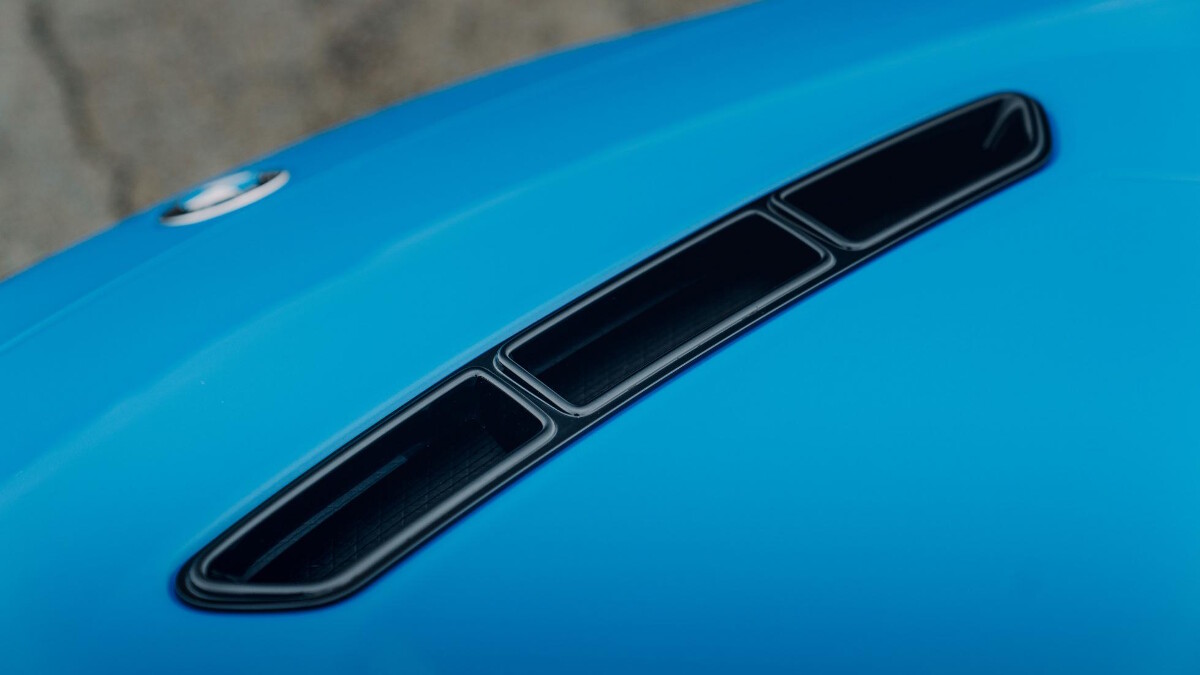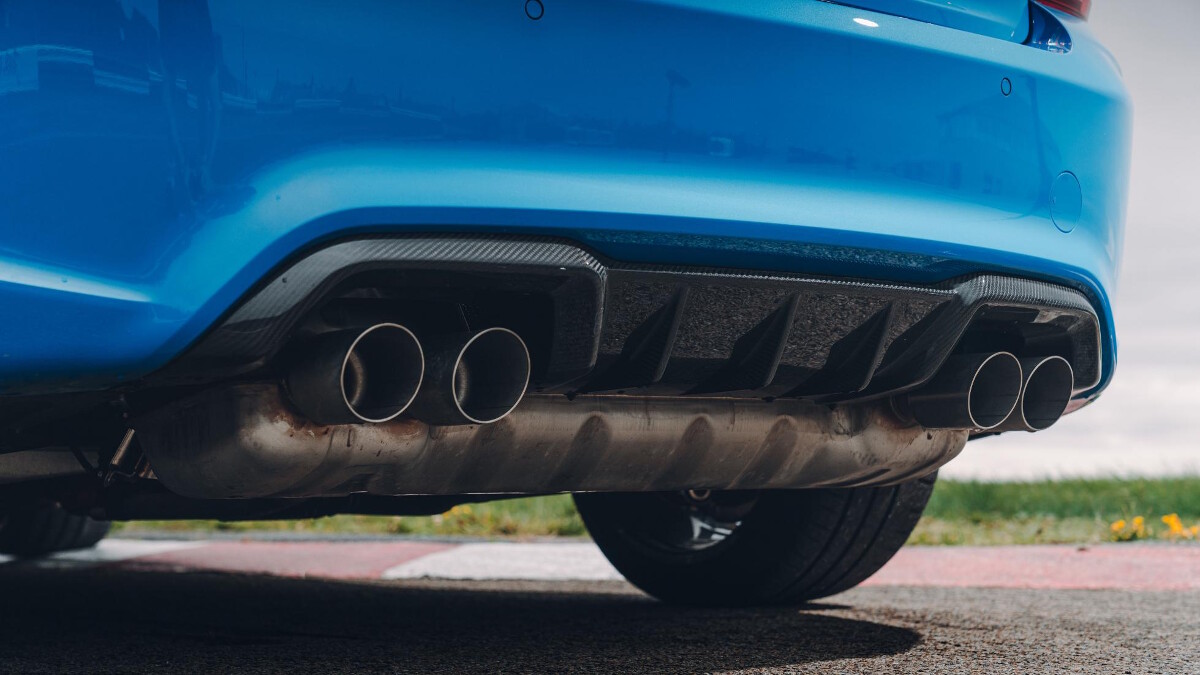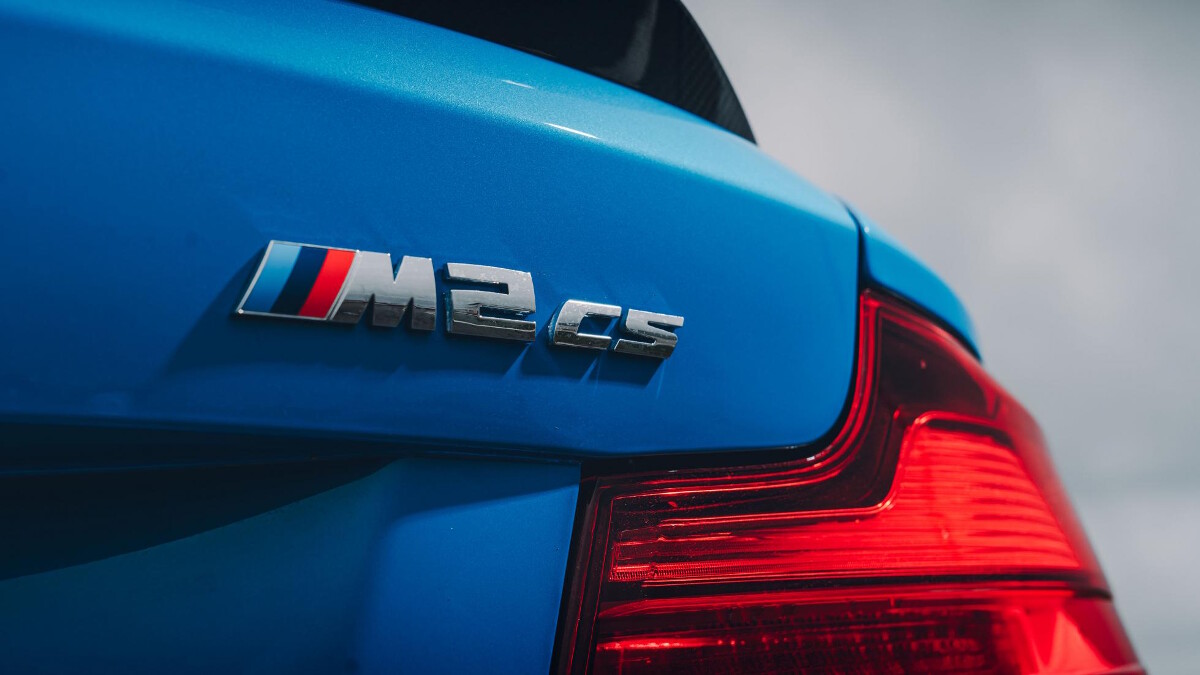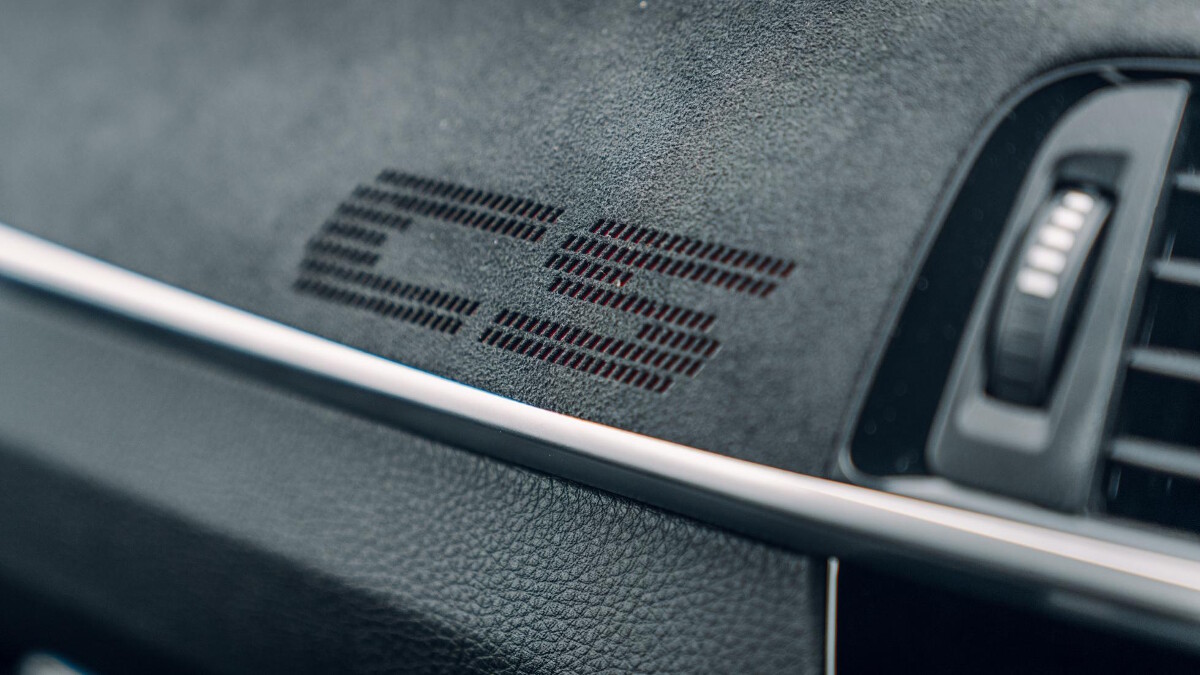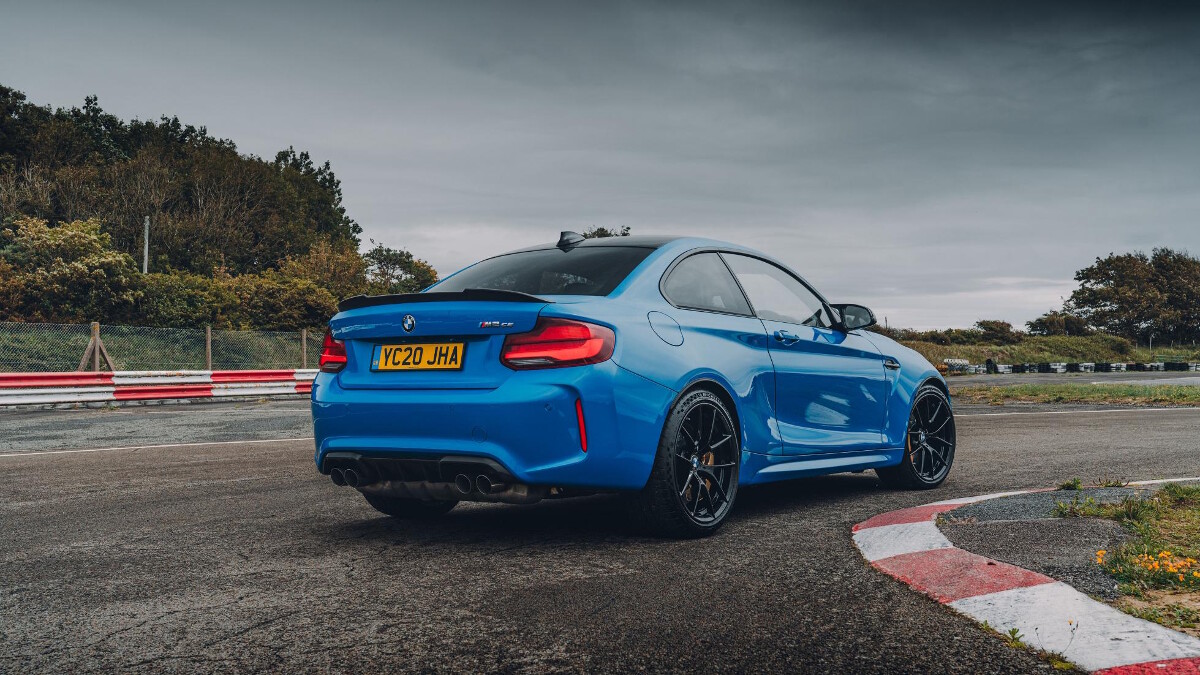 NOTE: This article first appeared on TopGear.com. Minor edits have been made.