At this point, there's very little sense in homing in on a new release's origins. The past two years have seen a handful of worthwhile newcomers hailing from the People's Republic, including the likes of the Geely Coolray and the MG ZS. It'll still be a couple of years before these vehicles prove themselves in terms of reliability, but let's face it: Like it or hate it, the China car is moving in the right direction.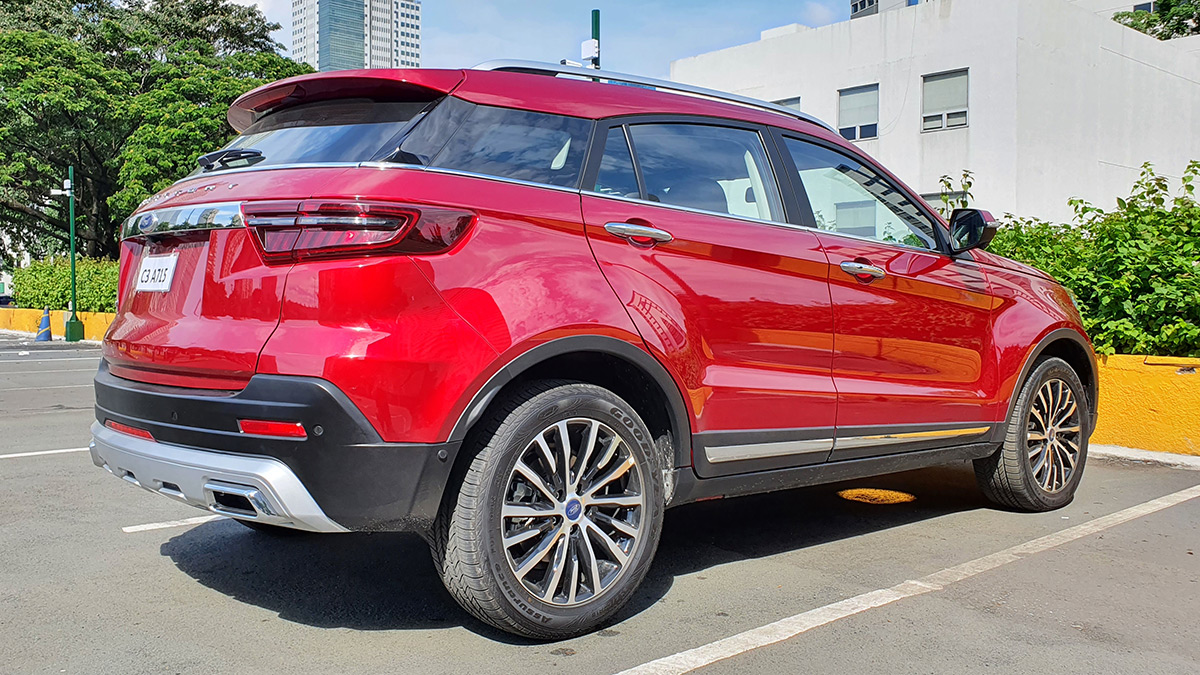 Now with that out of the way, we're happy to report that the Territory joins the growing list Chinese-made offerings that are helping the market move past old stereotypes. Just like the Geely and MG mentioned above, the Territory is feature-packed, quite the looker, and an impressive value for money proposition. Is it perfect? Far from it. But let's not get this ball rolling focusing on flaws now, shall we? 
Continue reading below ↓
Recommended Videos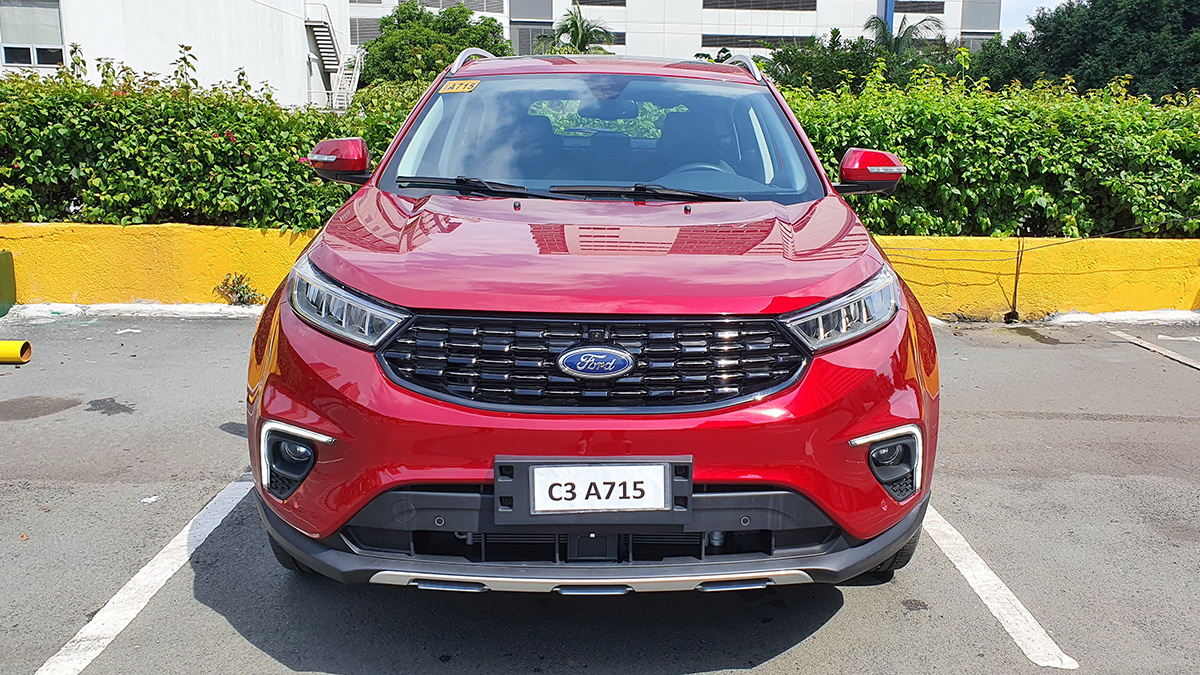 What is perfect about this vehicle is where it sits in Ford's Philippine lineup. It finds itself plopped right in between the subcompact EcoSport and the seven-seat Everest midsize SUV, occupying a niche left empty since the Escape, um, escaped the market several years ago.
Sitting inside, it's apparent the Territory offers us space the smaller EcoSport sorely lacks, while at the same time maintaining a form factor that's compact enough to easily traverse cramped Manila streets. Further complementing the Territory's city-friendly proportions is good visibility, courtesy of large windows and massive sideview mirrors.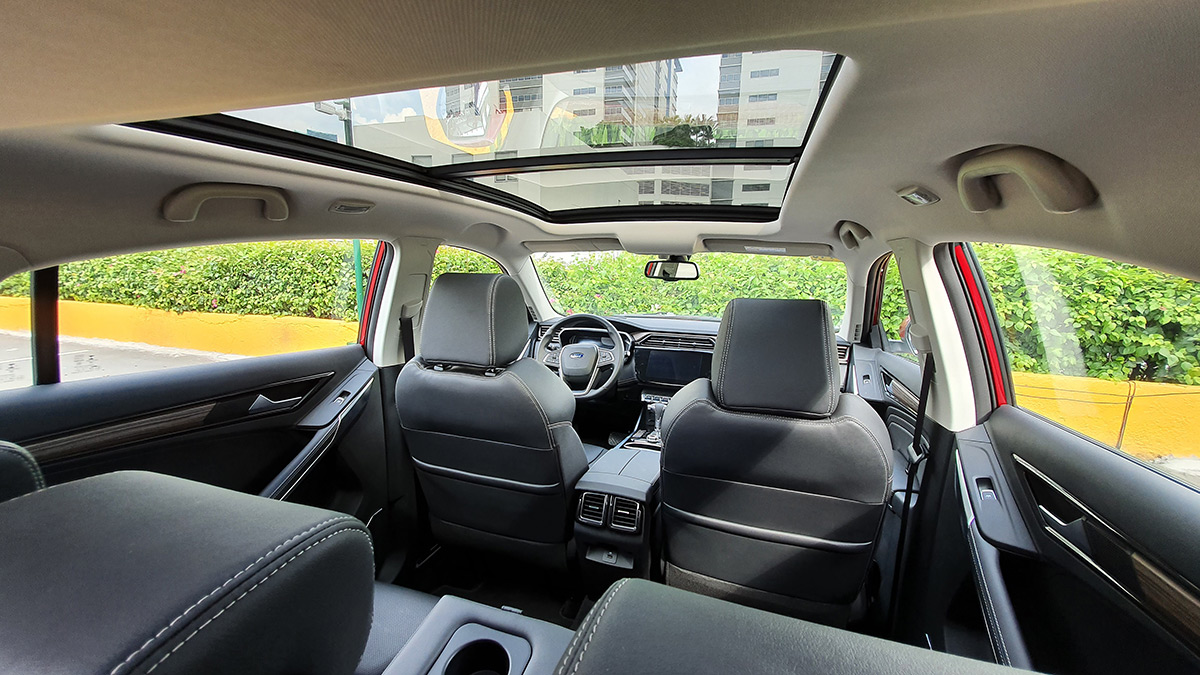 This thing is priced incredibly competitively, too. The base Ford Territory starts at an attainable P1,179,000, while the top-of-the-line EcoBoost Titanium+ unit you see here carries a P1,299,000 price tag. With that kind of initial cost, the Territory easily lands as the most affordable compact crossover from a mainstream car manufacturer, handily undercutting the likes of the Subaru Forester and the Honda CR-V.
So, what do you get for a smidge under P1.3 million? For starters, you get a look that—save for some suspect exhaust trim out back—fits in with the rest of Ford's lineup. When the car was unveiled at the 2018 Chengdu Motor Show, Ford said the Territory was a car built to cater to Chinese tastes. Thankfully for us, Chinese taste seems to have come a long way.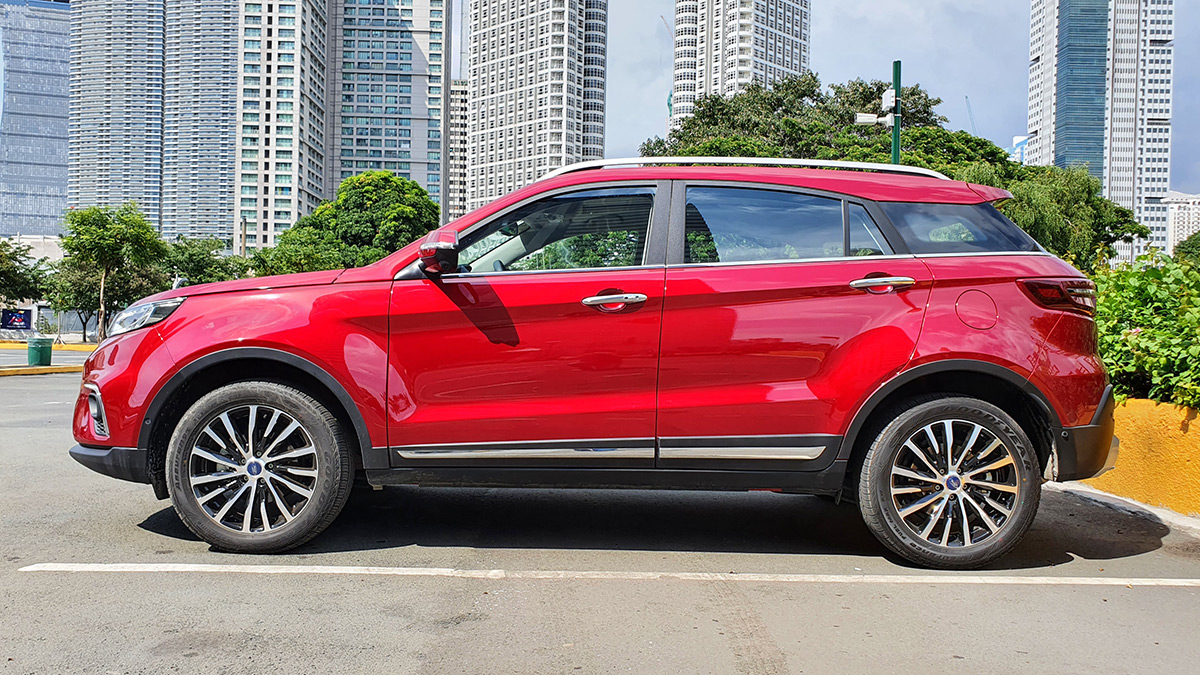 I won't get too much into the design as I believe the images here will speak for themselves, but if I had to put it into words, think of the Territory as sort of an Explorer lite in terms of looks.
NVH levels are good, there's a relatively generous amount of soft-touch materials on the door panels and center console, and while there's plenty of hard plastic to be found, none of it should in any way make the Territory's occupants feel like they've been shortchanged. The dashboard's textured surfaces and faux wood trim look nicely done considering the price point, and the only real complaint I have is the prominent use of scratch-prone piano black plastic around the center display and center console—a gripe I have with almost any vehicle that has this quality.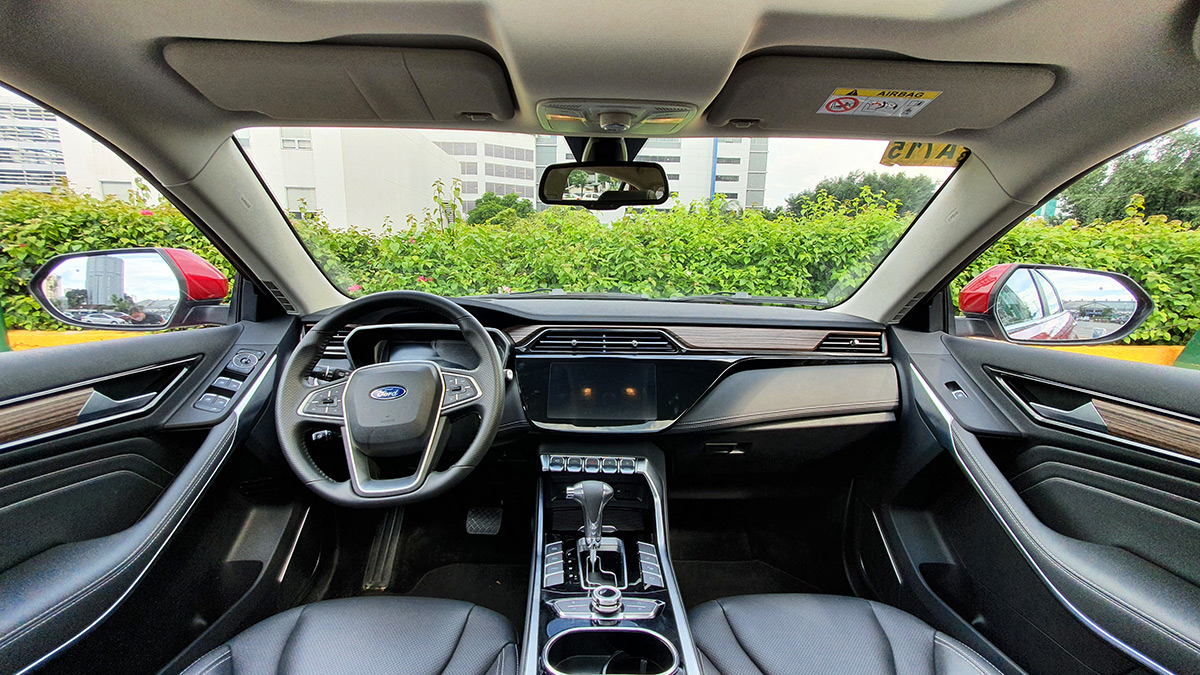 Under the hood of the Territory is a 1.5-liter EcoBoost engine with 141hp between 4,500-5,200rpm and 225Nm between 1,500-4,000rpm. There's a sport mode, but don't let that fool you into thinking this thing will be anywhere close to being a hoot to drive up to Baguio. The crossover can get up to speed in a straight line with relative ease and at no point did I ever felt it lacked outright power, but there's a noticeable lag in throttle response when in stop-and-go city traffic. And while its plush suspension setup and light handling are much-appreciated traits on tight, less-than-stellar roads, it does no wonders when it comes to cornering performance.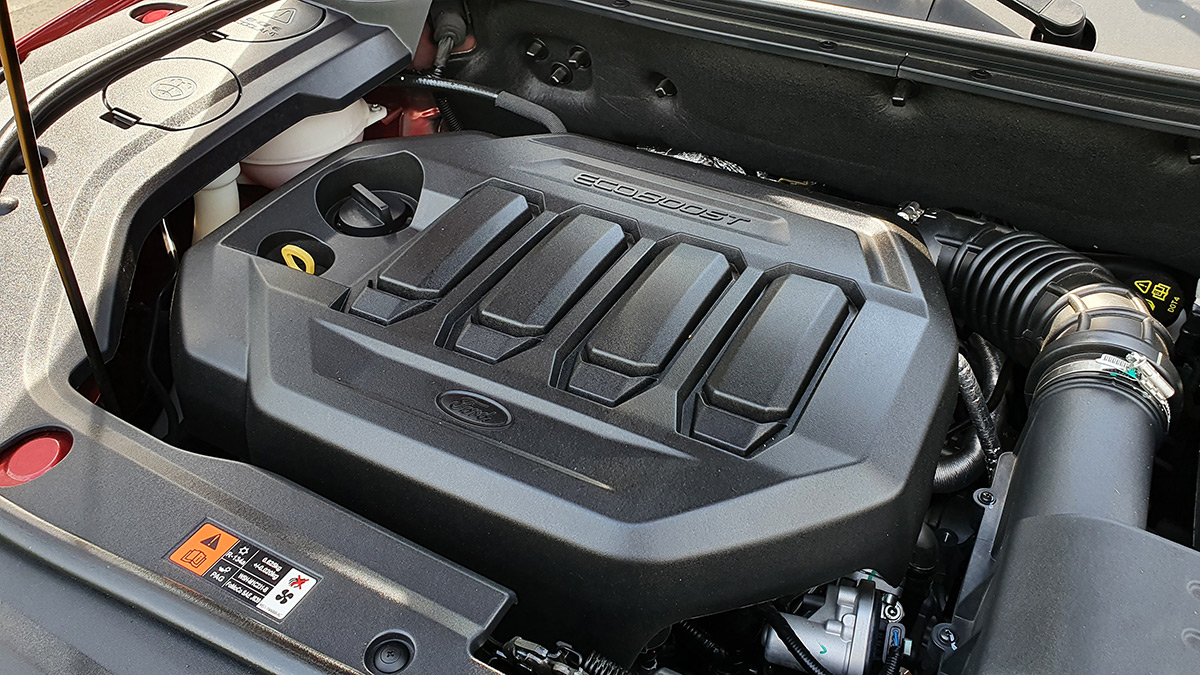 Instead of building a top-spec package that revolves around performance, Ford has followed a route many Chinese car manufacturers have gone with and chosen to focus on features and tech instead. Sadly, Ford's intuitive SYNC 3 infotainment systems doesn't carry over to this model, which comes equipped with an unfamiliar operating software featuring a somewhat confusing interface—kind of a biggie considering everything from the car's entertainment setup to its A/C system is controlled via the central display.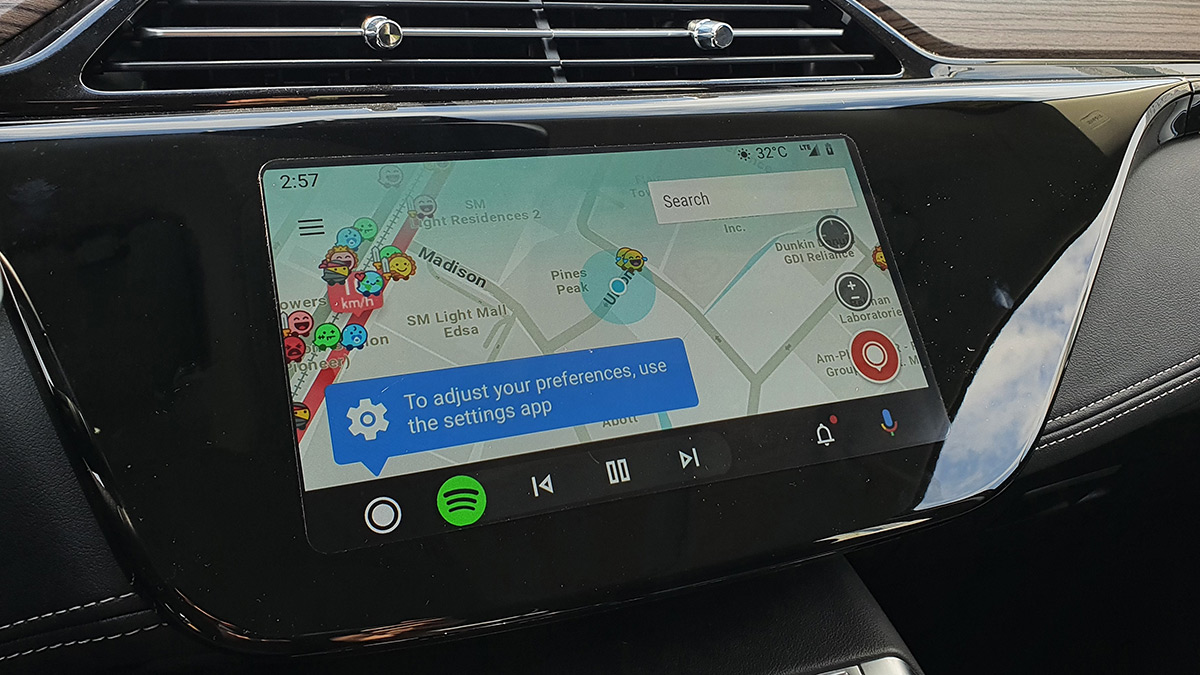 We'll try our best to explain. Basically, the interface is divided into four quadrants, and you toggle between them by dragging a central pointer to whichever setting you'd like to play around with. It sounds confusing, and it's nowhere near as intuitive as physical controls or more traditional infotainment setups, but you do eventually get the hang of it. A bigger issue is how the system deals with smartphone compatibility, as once you switch to an Android Auto or Apple CarPlay interface, you'll need to exit and switch back to the main screen each time you want to adjust the A/C system. Bummer.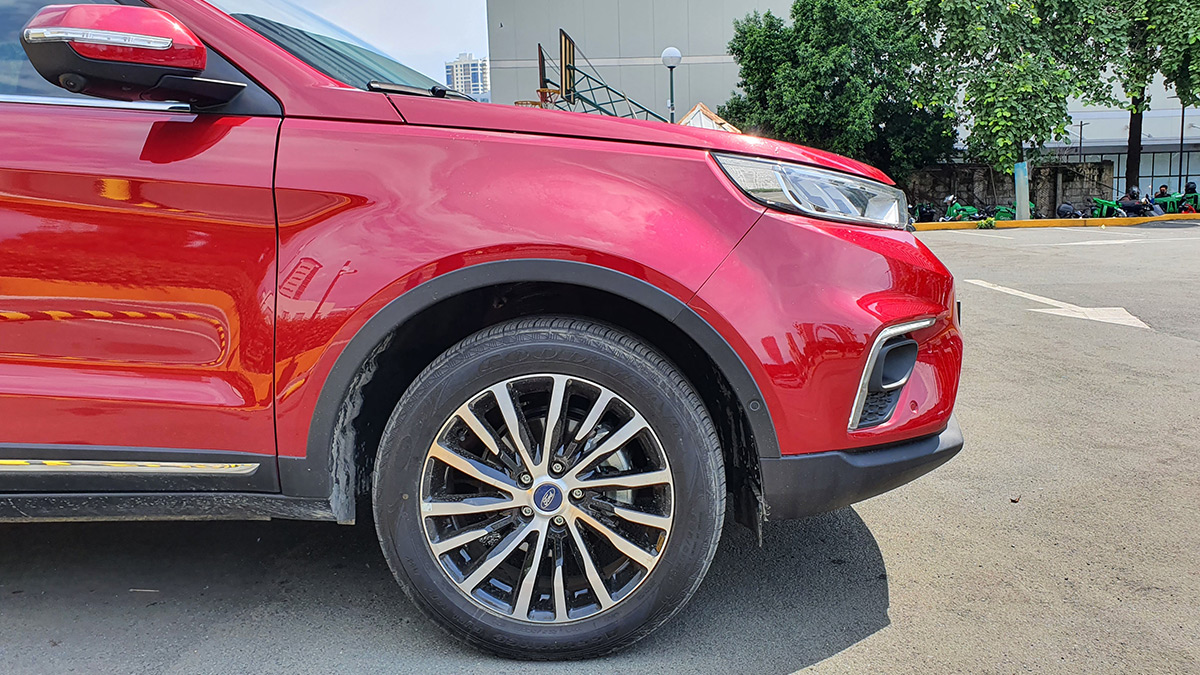 Outside of that hiccup with the infotainment system, there really aren't any complaints in terms of features. Cameras scattered throughout the exterior feed video to the cabin's central display, allowing for a variety of third-person angles including an ultra-convenient top-down view for tight parking jobs. There's a large, easy-to-read digital instrument cluster, a massive panoramic moon roof, and it comes with advanced safety features like autonomous emergency braking, lane departure warning, and adaptive cruise control with forward collision warning. This crossover is loaded.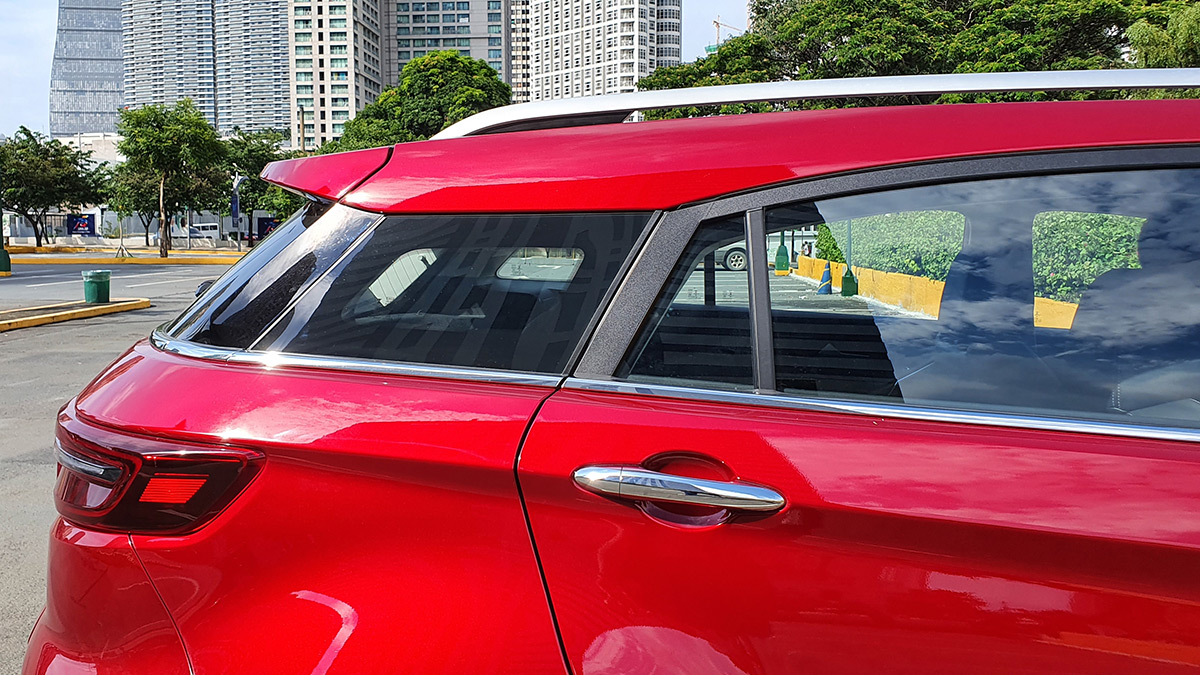 This is new Territory for Ford, but for our market? Hardly. Our suggestion? Take this vehicle for what it is—another China-made alternative for the budget-conscious car buyer. It has its flaws, and it will find it hard to compete with the performance of a Subaru Forester, nor will it go toe-to-toe with the Mazda CX-5 in terms of refinement; but the Territory doesn't come close to those Japanese crossovers in terms of price either. Regardless of its origin, this crossover's pricing and overall value makes it well worth considering.