Kia has had a good history in the Philippines. Who could forget when the Kia Pride was fighting big-body Corollas for taxi dominance? It was the '90s version of the Grab and Uber wars. Then, like Uber, Kia faded for a bit until its resurgence in the mid-noughties.
Unfortunately for the Korean marque, sales started to slump under the previous distributor, shrinking to a dismal low of just 2,238 units in 2018. But after the Ayala Corporation's takeover of Kia Philippines, under the leadership of Manny Aligada and his team of dynamic individuals and industry veterans, Kia more than doubled its sales in 2019, ending with 5,019 new cars sold—an increase of 124% over the previous year.
This was a cause for celebration, so to mark the achievement as well as its first anniversary under AC Industrials, Kia recently invited members of the media to experience the new Seltos on a two-day road trip from Manila to Baler and back.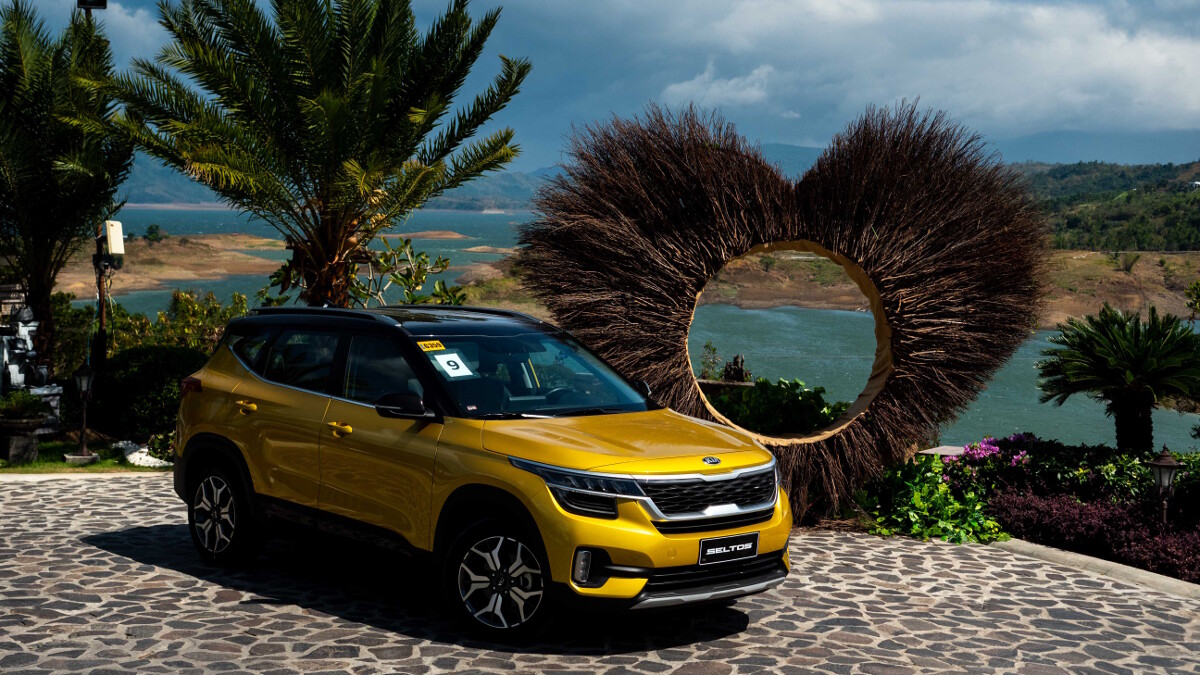 Continue reading below ↓
Recommended Videos
The Seltos, which was introduced locally in late 2019, is a massively important subcompact crossover for the brand. In India, it was able to secure 50,000 bookings within two months of being available on the market. Such was the demand for the Seltos in its home country of South Korea, too, that it sold 6,109 units in the first month alone.
With performance like this, Kia Philippines recognizes the importance of such a model in our market. To show us just how special the car is, Kia had us drive the Seltos on various road conditions, all of which acted as a showcase for the features of the vehicle. Here are our impressions on our first long drive with this model:
In the city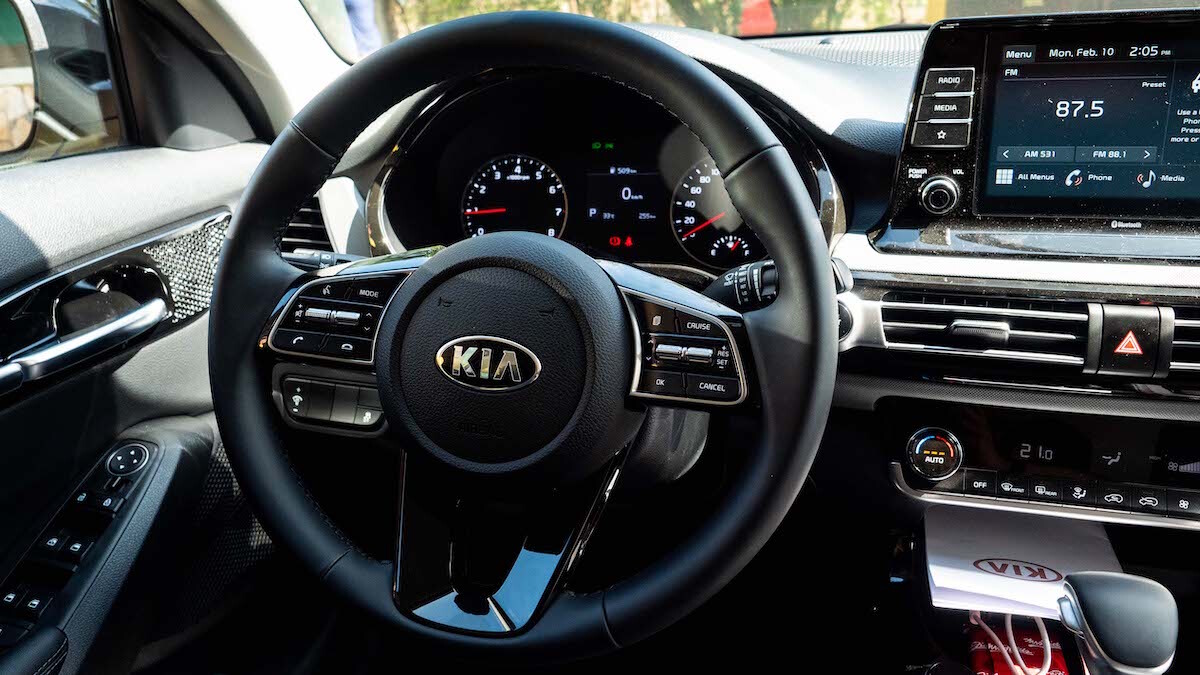 We began our journey in Pasig and attacked EDSA during the weekday rush. The first thing you'll notice about the car is the sense of solidity it exhibits. There are no untoward creaks or squeaks, and the potholed roads of EDSA are expertly muffled by the chassis. In fact, it seems so solid and well-built that if you hopped inside with a blindfold on, you'd swear you were in a luxury car from a few years ago.
EDSA, as usual, was traffic as all heck, but thankfully, the Seltos has probably one of the best infotainment systems available in a car, full stop. There is a relatively high-definition eight-inch touchscreen flanked by physical buttons (as God intended), and Apple CarPlay and Android Auto are standard across the range. This means that, yes, the entry-level Seltos has a feature that is sorely absent from some luxury cars sold in the Philippines in 2020. This is doing infotainment right; other manufacturers should stand up and take notice.
Along the northern tollways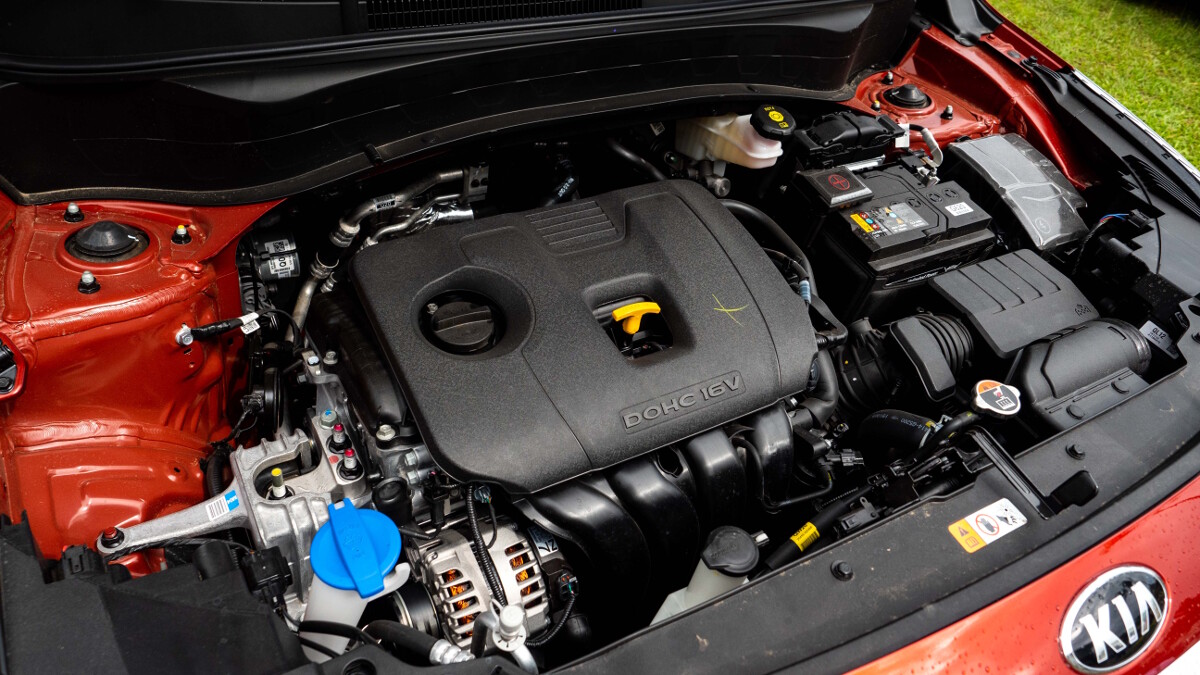 Having made our way onto the northern expressways, we were finally able to spool up the crossover'a 2.0-liter Atkinson-cycle gasoline engine. It puts out 147hp and 179Nm of torque, which could have fooled us since it has a throaty exhaust sound and, surprisingly, enough power to get up to speed on the expressway without even breaking a sweat.
In terms of space, the Seltos has a much larger cabin than you would think, given the exterior dimensions. To put this into perspective, my whole 6'2" frame fit perfectly in the backseat, with the driver's perch set to my own driving position. Yes, the angular speaker grilles imprinted themselves on my knee (who thought sharp speaker grilles where your knee touches the door was a good idea?), but other than that, space in the back was comfortable—an important fact, given that Baler was still many hours away.
On provincial roads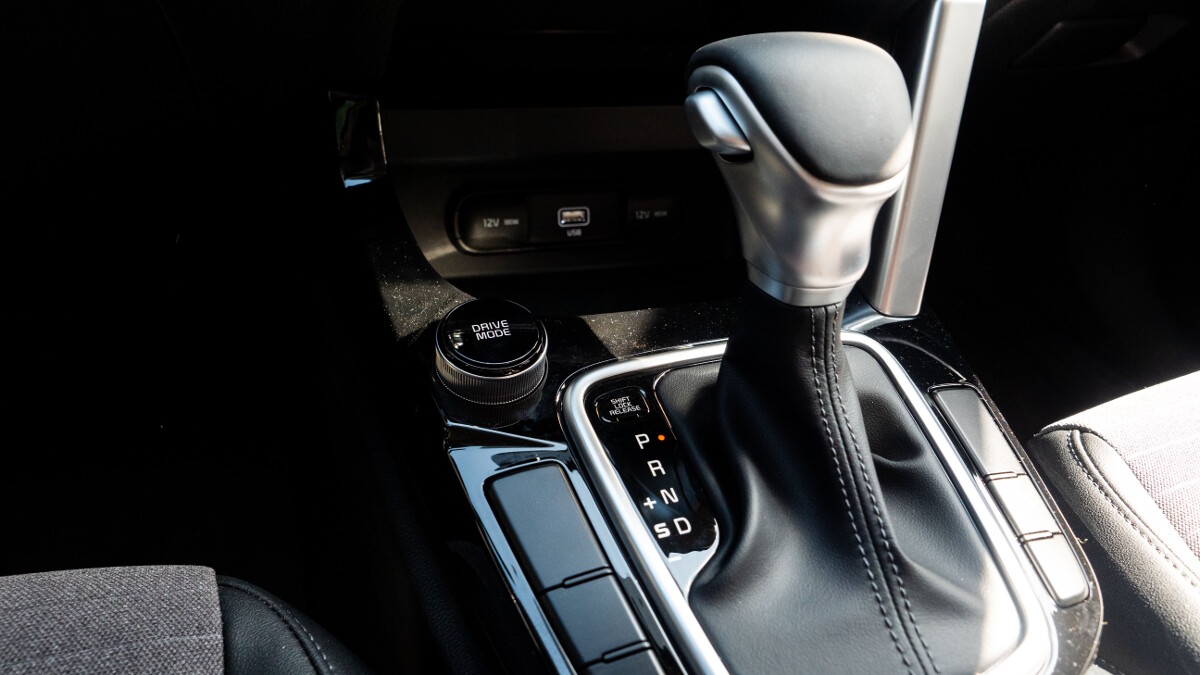 We eventually reached the bane of all out-of-towners in the Philippines: the dreaded dual-carriageway provincial road. On roads like these, engine and gearbox performance are highlighted, and it is where most cars fall short when faced with a barrage of buses, tricycles, and trucks.
Thankfully, the Seltos is equipped with a marvelous continuously variable transmission. It is amazing for two reasons: First, it doesn't have the drone normally associated with CVTs; it simulates gears and shifts through them as if it were a normal automatic. Second, it kicks down gears so fast, as if it is responding directly to your input with little or no lag between stomping the accelerator and blowing by that bus that has stopped to take on passengers for the umpteenth time. What impressed us the most is that if no one had told us the gearbox was a CVT, we would have thought we were driving a normal automatic. For those who hate CVTs and all they stand for, this is a godsend.
Through mountain passes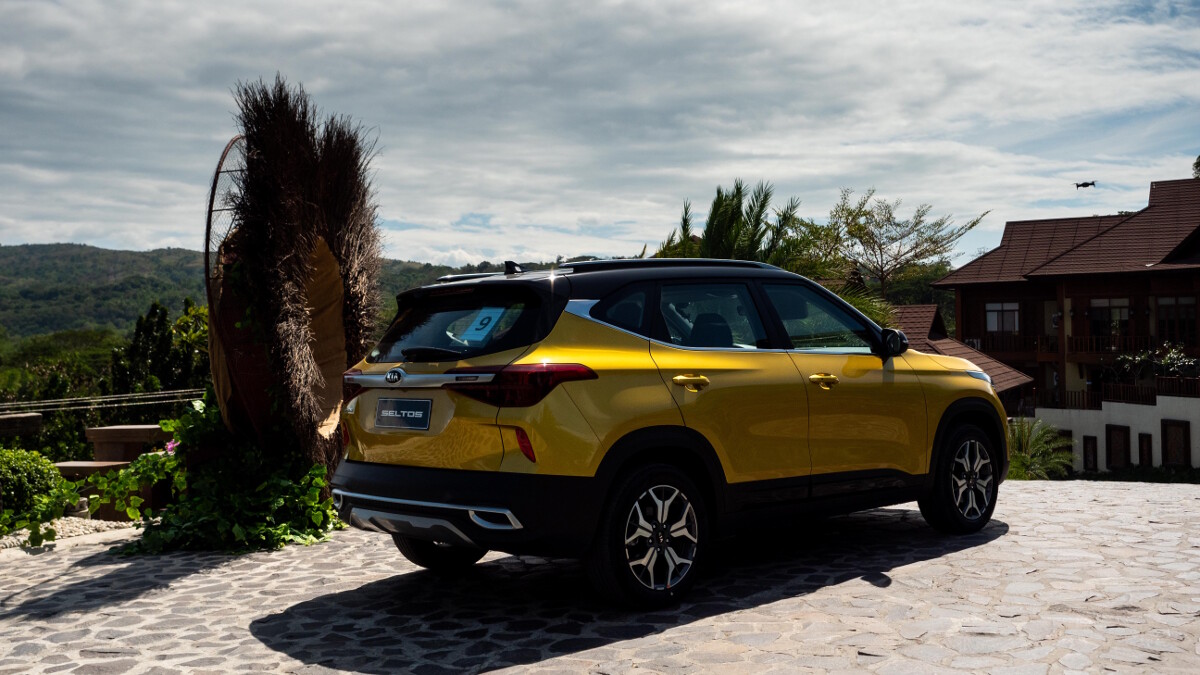 The roads around Baler are filled with insanely epic mountain passes. In fact, at one point, we have to tackle almost three hours' worth of back-to-back twisties. Think Kennon Road on steroids and almost no straights. It was absolutely unforgettable, and so was the way the Seltos handled the curves.
This is not a sports car by any means, but the chassis and suspension setup kept up without breaking a sweat, and the way the body of the SUV nimbly navigated the off-camber turns was just something to behold. Putting the Kia in Sport mode sharpened the throttle response and the CVT, allowing us to concentrate entirely on the road ahead and our steering input, much to the chagrin of our green-faced, slightly dizzy passengers.
Final thoughts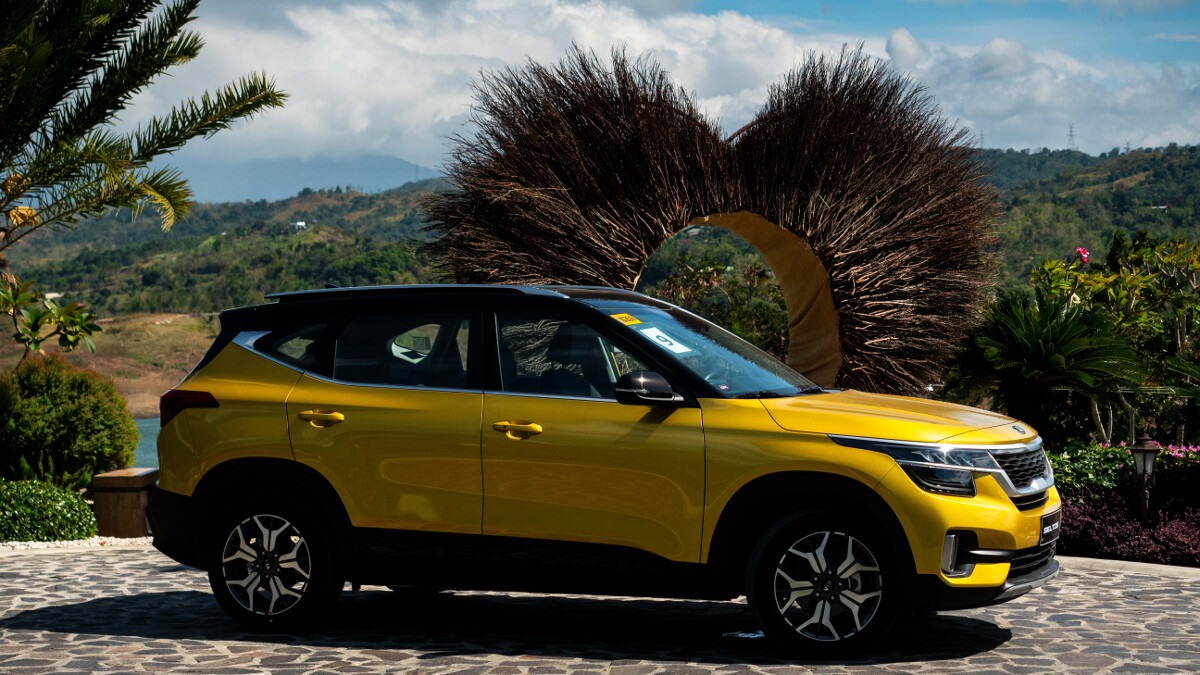 An amazing road trip helped us discover some awesome driving roads and put into perspective just how significant the Seltos is as a competitor in the small-crossover market.
Gone are the days when 'Kia Pride' was an ironic term. The Seltos is a car that anyone would be proud to own, not just because it's a good Kia, but because it is a great example of a sport-utility vehicle done right. You owe it to yourself to take the Seltos for a test drive, if only to experience a glimpse of the bright future ahead for Kia in the Philippines.
Variants and specifications (highlights only):
1) 2020 Kia Seltos LX – P1,098,000
17-inch alloy wheels
eight-inch infotainment system with Apple CarPlay and Android Auto (standard across the range)
rear camera
2) 2020 Kia Seltos EX – P1,198,000
LED daytime running lamps
LED taillights
cruise control
3) 2020 Kia Seltos SX – P1,505,00
LED headlamps and foglamps
smart key with remote start
electronic stability control
automatic climate control with auto fan update