So you've driven the 765LT on track...
Yes, and it was ferocious. If you're new to the 765LT, maybe start there to learn all about the mods made to turn the regular 720S in the 765LT. Here, we'll concentrate on what it's like to drive on the road.
Be unfair not to let you have a tidbit of tech, though. So, the 765LT is a 720S with 80kg lopped out (titanium exhaust, thinner glass, more carbon), an extra 45hp (755hp total), and modified suspension. Still got the hydraulically cross-linked dampers, but there's more track width at the front, lower ride height, and bespoke springs and dampers. The claim is not to be a pure race alternative (that's the Senna), but instead to maximize driver enjoyment and engagement. As standard, it comes on Pirelli's least puddle-friendly tire, the Trofeo R.
Bet that was a handful on the road.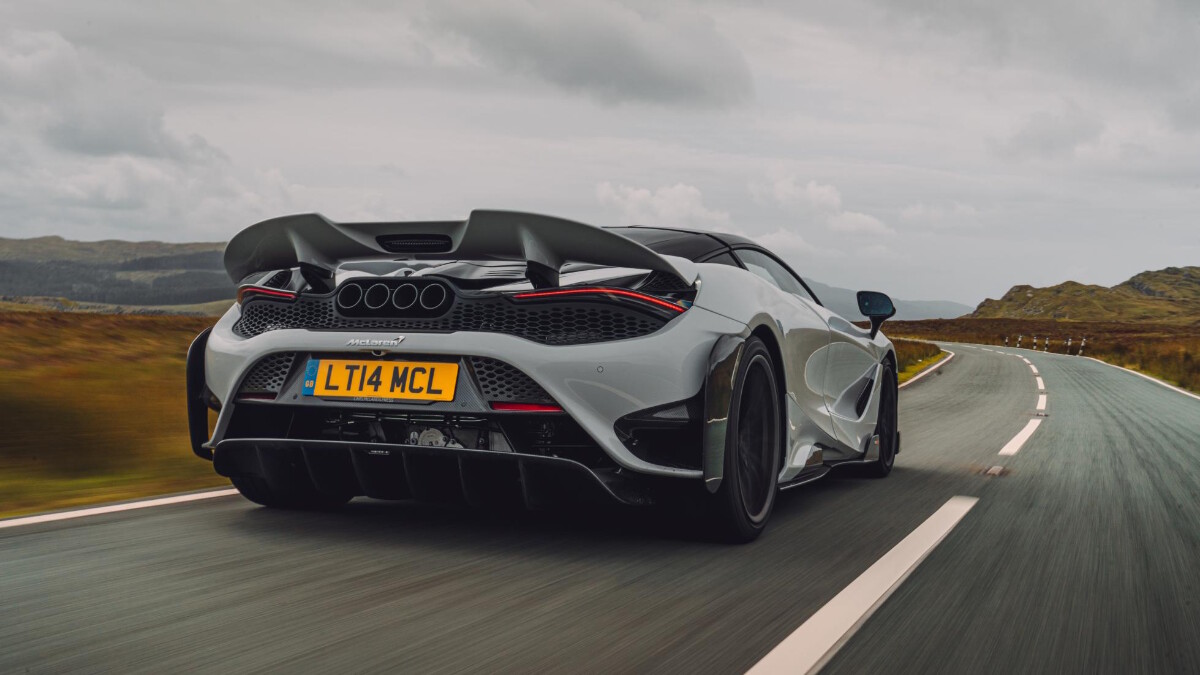 ADVERTISEMENT - CONTINUE READING BELOW ↓
Nope, because there's an option to have a standard PZero instead. Just as well. On track, the McLaren was outrageously, shockingly fast, but its manners were also a bit choppy at the limit. It was quite physical to drive, needed to be bullied and mastered. It made you aware that you had to be properly on your game to get the most out of it. Certainly not a dull or forgettable car to lap in, but not the most flattering, either. Kept you busy. Driver most definitely engaged.
The question here is how that translates on to the road. Does the 765LT calm down and deliver all the feels at lower speeds, or not?
And?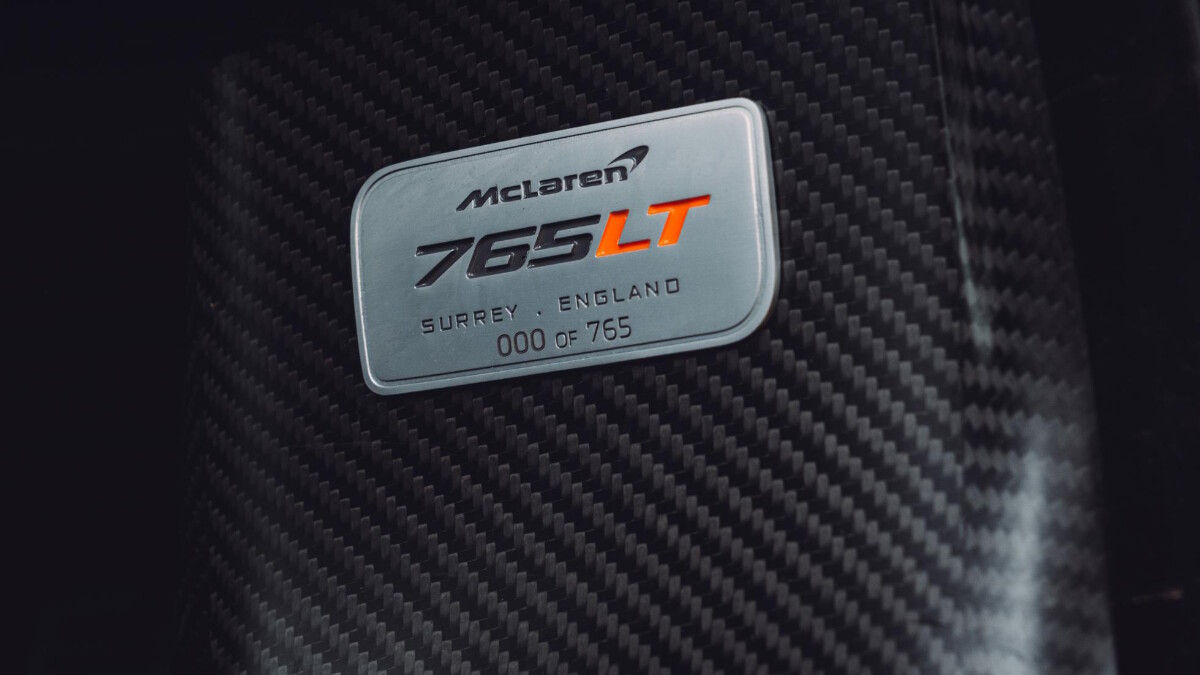 ADVERTISEMENT - CONTINUE READING BELOW ↓
Recommended Videos
Not, mostly. Let's start with the engine. On track it was mainly mighty, because you're always at the top of each gear where lag is no issue and you're being pinned back so hard by 755hp and 799Nm. All you can do is watch the hypnotic change up lights start to glow and pull paddles. It's relentless, almost mass-less acceleration and able to quite happily overcome the tractive properties of a set of warm 305-width Trofeo Rs.
On the road, you drive torque. Now, McLaren claims that the changes have improved low-down response, but in practice, it's hard to spot much difference. There are lighter forged aluminum pistons, the Senna's gasket, new valve followers, an extra fuel pump, and revised engine management, but max torque doesn't arrive until 5,500rpm.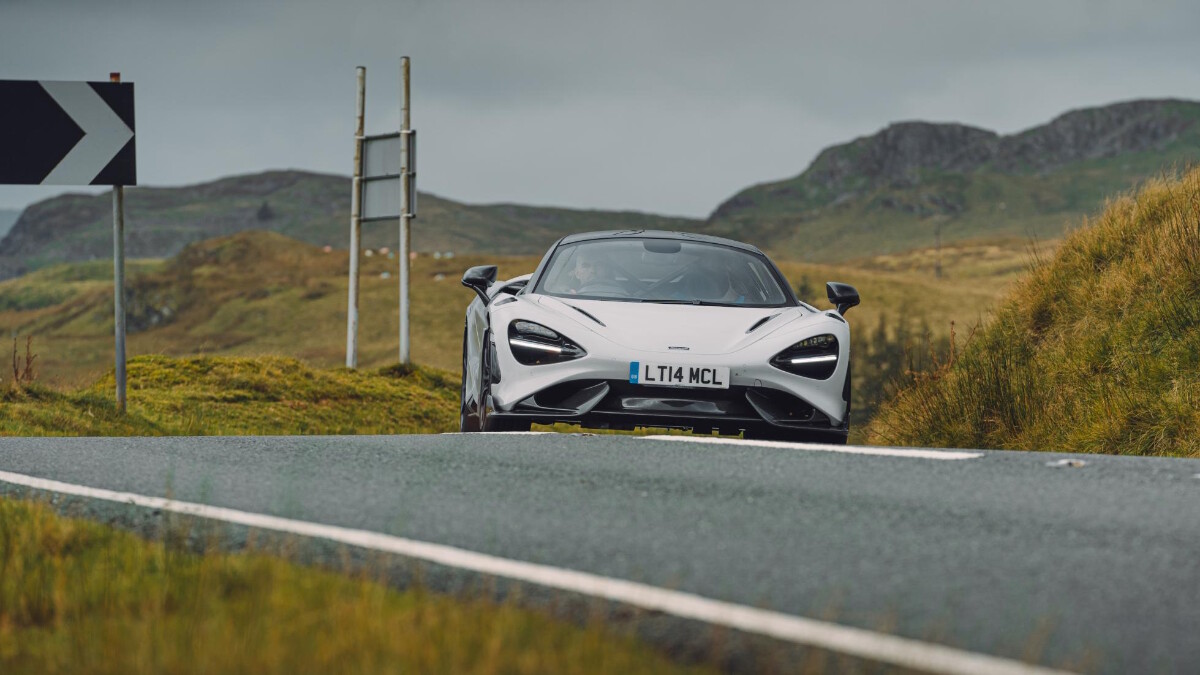 ADVERTISEMENT - CONTINUE READING BELOW ↓
That wouldn't matter as long as you had instant response and good pickup further down, but below 3,000rpm it feels lethargic, and then there's a sudden ramp into the powerband. The throttle's accurate enough to apportion it, but managing the engine at sixth-tenths can be frustrating. You can only get good response by being in a low gear, but being in a low gear feels a bit antisocial. And you just don't want the thrust it's so desperately eager to give you. In short, it's all-or-nothing. Black or white, when the idea of an LT is that it should have a full spectrum of gray, surely.
You can surf it to a certain extent, get the turbos spinning early in third, and keep clicking upshifts. But I promise you'll be amazed at the head of steam you very quickly build up. McLaren's claim is that in-gear acceleration is 15% quicker than in the 720S. I have no doubt about that whatsoever. Not from a car capable of the quarter-mile in under 10sec.
ADVERTISEMENT - CONTINUE READING BELOW ↓
Does it sound good?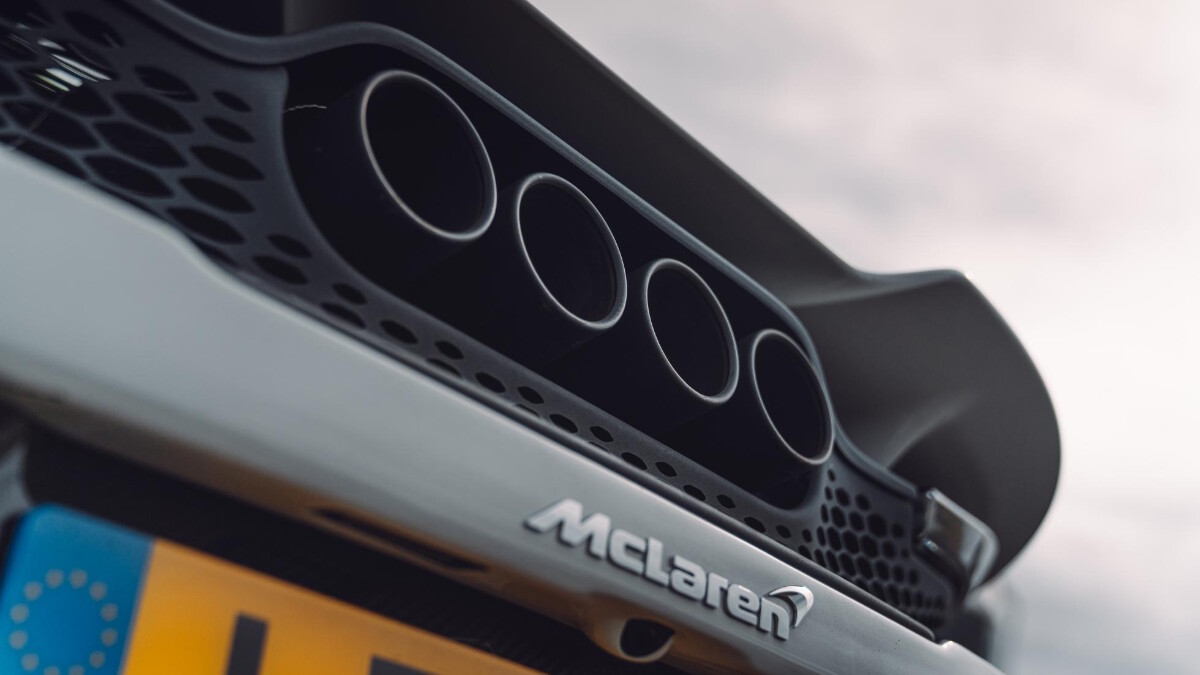 It sounds stripped-back and intense. Not tuneful, but name me a flat-plane crank twin-turbo V8 that is. Even the AMG GT R Black Series has suffered a charisma shortfall with the flat-plane shift.
Point taken. Is it comfortable?
More comfortable than a Senna, if that's anything to go by. Do get the seat choice right, though. The optional super-lightweight Senna seats aren't especially forgiving for long periods. And there's quite a lot of road roar and with less soft furnishing about the place the sound gets bounced around.
ADVERTISEMENT - CONTINUE READING BELOW ↓
No shortage of space inside, actually. Phones and wallets can be tucked into pockets and you've still got the back deck—just be wary about what you put on there if you've spec'd the porthole engine viewing window. Your briefcase buckle could scratch carbon or glass. Not sure you need the porthole, to be honest—it's not big enough to give an interesting view. Front load bay is still present and correct. A hundred and fifty liters is over double what Ferrari offers in the SF90, and that has no space behind the seats at all. 
ADVERTISEMENT - CONTINUE READING BELOW ↓
You'll get good fuel consumption or—expressed more helpfully—good cruising range. McLaren claims 9.78km/L, but we got 10.63km/L in steady-state cruising, so 480km+ is definitely on. In the Senna, it's more like 320km thanks to the huge drag of that rear wing. The 765LT is not a downforce car. McLaren won't give a figure and I don't blame them. There's no need. It's got the downforce it needs for stability and that's all you need to know.
So, it is stable?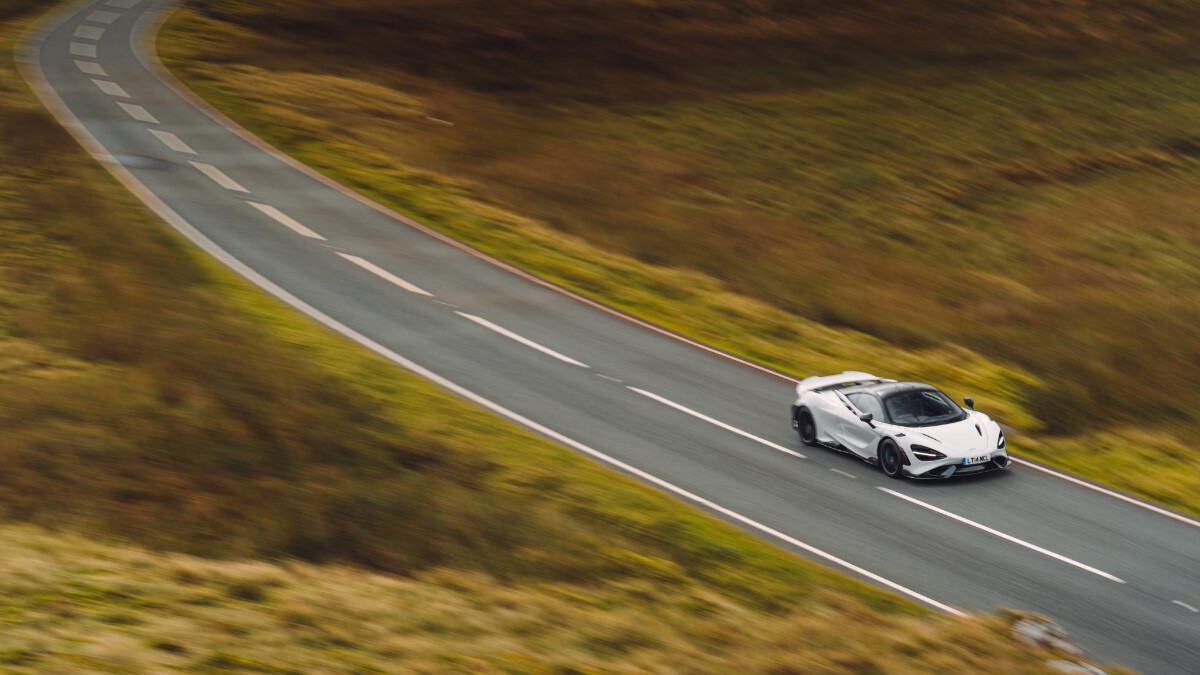 ADVERTISEMENT - CONTINUE READING BELOW ↓
There's an interesting question. Yes, it is, although you might not think so from the driver's seat. This is because there's so much feedback from the steering and suspension, you're made aware of so many tiny movements that the car feels hectic on the road, bombarding you with a constant stream of super-detailed information.
This level of connectivity is possible because the 765LT is so light. It connects to you more like a Caterham or a Lotus than a Ferrari or a Porsche. Now, you might see that as a good thing, but I'm not so sure because you're not the size of a Caterham or a Lotus and you have about three times the power. Combine that with the level of detail from the road surface and it can all get hectic very quickly indeed. The 765LT assaults you with signals, and you have to do all the filtering, decipher the ones you want from the ones you don't.
ADVERTISEMENT - CONTINUE READING BELOW ↓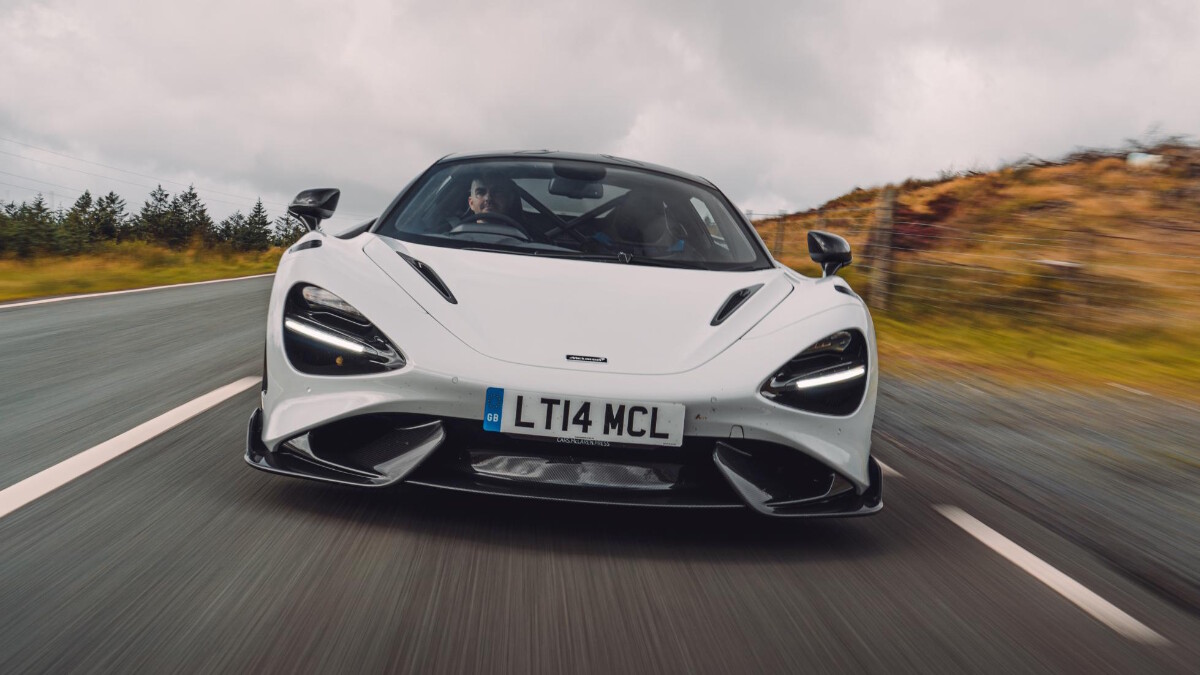 To my mind, great road cars help you with that—as you go faster, they seem able to give you that most precious commodity: time. They settle in your hands, the suspension gets onto plane, the steering writhes rather than twitches. And time slows down. Or rather, your brain can keep up with what's going on. In the 765LT, I felt like I was often on the back foot, and that wasn't just to do with the rate it was hurling itself forward—it was that I didn't have the mental capacity to cope. I needed a faster data processor.
ADVERTISEMENT - CONTINUE READING BELOW ↓
And it's not just the amount of messages you're having to deal with, but the fact they're sometimes spiky. You have to keep a firm hand on the steering wheel, have to be very aware of how positive the suspension is even in its softest mode. Slow down—I mean really slow down, like when you follow a line of traffic at 65kph—and it's actually really enjoyable being fed all the information, but it's hardly what the 765 is about.
Did you enjoy it?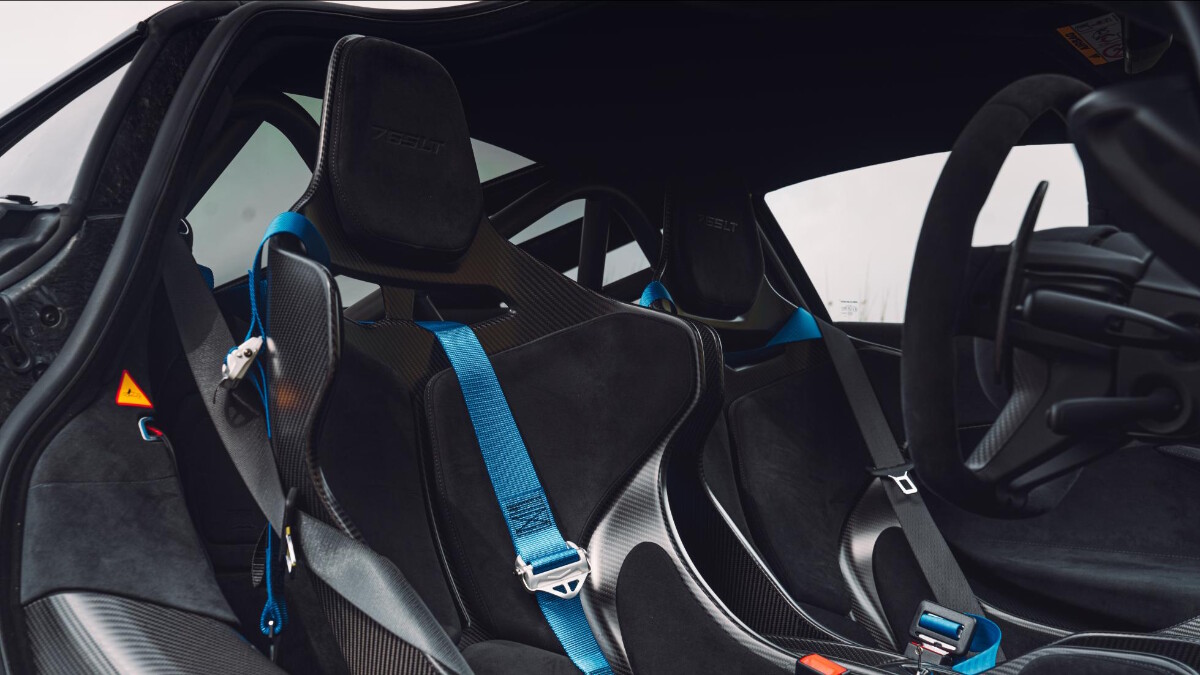 ADVERTISEMENT - CONTINUE READING BELOW ↓
I found it quite draining. If the roads are bumpy, you're constantly managing the car, juggling traction against throttle, trying to work out which signals you need to pay attention to. It's full-on. Not a car that matches your mood, but if you want something eye-widening, that'll put hairs on your chest and then rip them off with a wax strip, look no further.
Not a car I'm going to forget in a hurry, and I love the lightweight benefits: the speed of reaction, the instant recovery, the clarity of communication, the grip, power and braking (even though the stoppers don't have enough initial bite). If you're in the mood for a charge, it's got your back come what may.
Is it different to previous LTs?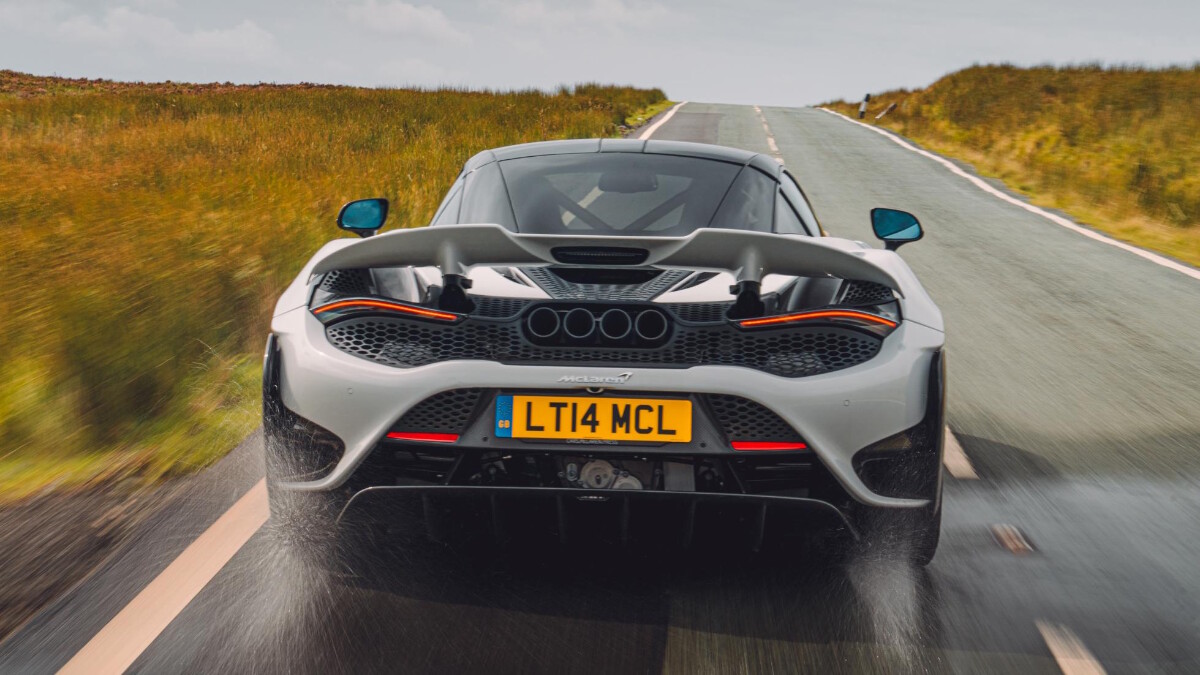 ADVERTISEMENT - CONTINUE READING BELOW ↓
The 600LT was quite similar in outlook, but being less technically complex and over 150hp down on power, it felt like you could exploit more of its potential on road. Maybe I view the 675LT through rose-tinted specs, but for me that was the car, the one that really fulfilled the driver engagement brief for all drivers on all roads. It just flowed, the suspension able to both glide and deliver the necessary dexterity.
Then there's the standard 720S. Three years old and still the most complete and capable supercar on sale today. The 765 had to be different in character to that, and it certainly is. It's a better road car than the Senna, and every bit as fast (if not faster), but it's an aggressive character and its manners are a little jagged. Intense sums it up pretty well. We all know intense people, right? They often have interesting things to say, but you can only take them in small doses. That's the way to think of the 765. It's not your daily driver. I'd sooner daily a GT2 RS or a 488 Pista. Both are calmer and more predictable.
ADVERTISEMENT - CONTINUE READING BELOW ↓
Too much for the road?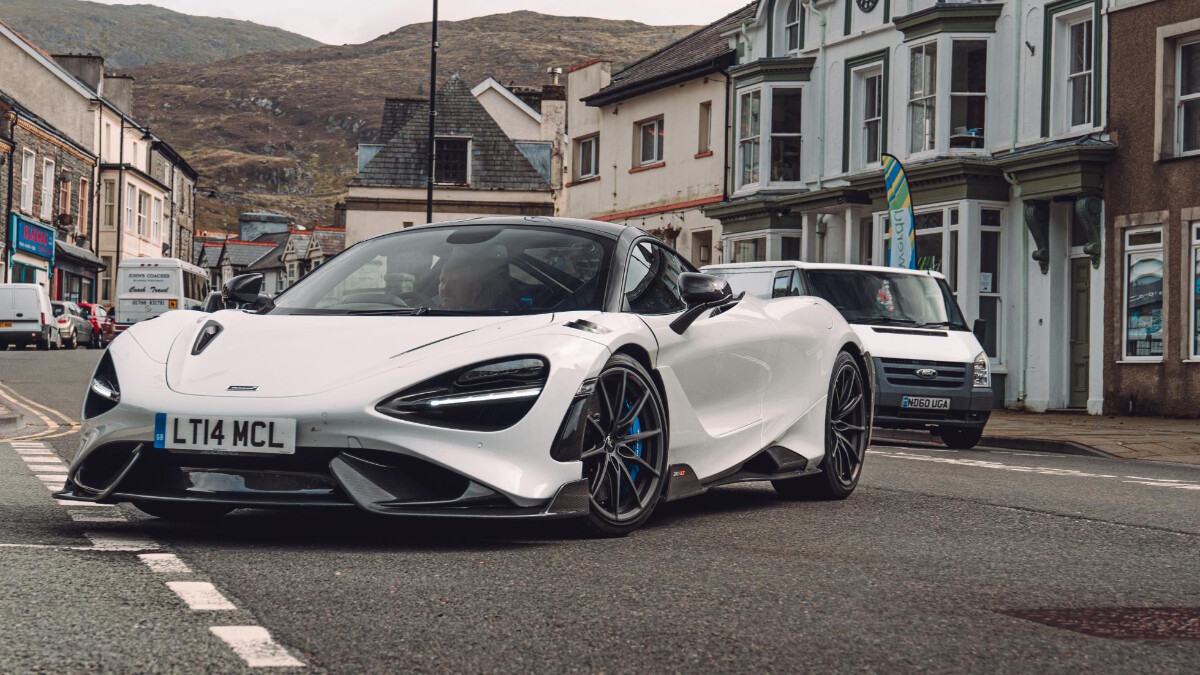 Some people will love it, will love the edginess and aggression that put me most in mind of the Ferrari F12tdf. But I don't think it's just a matter of taste. I think an LT should have more bandwidth, be able to devour the rough as well as the smooth. Let's face it—at £280,000 (P17.7 million) plus options, the 765 cars being built are going to be part of collections, and owners have probably got other cars that perform that role. Now they've got one that does something new and different. Something fearsome.
ADVERTISEMENT - CONTINUE READING BELOW ↓
NOTE: This article first appeared on TopGear.com. Minor edits have been made.