You can learn a lot about a society by what it drives. From the rolling apartment buildings that Americans call SUVs to the shoebox-sized kei cars of Japan, a country's choice of car is influenced by its culture and values. On the other hand, why is China apparently obsessed with oddly tall vans?
OTHER STORIES YOU MIGHT HAVE MISSED:
No, painting the sidewalks to make them look like legal parking slots won't work
Driving southbound via Skyway? Good luck
We can, perhaps, lay some of the blame on Suzuki, which exported production of the Super Carry to China in the early '80s in partnership with Changhe, and later under Changan-Suzuki. These partnerships sparked an appetite for small and tall vans in China, which grew ever taller over the years, yet only slightly wider—a nod toward the need to fit down crowded city streets. The Suzuki Every, in particular, served as a template for a lot of these products. We've even reviewed a few. But these oddities have always been rather niche products in our AUV-obsessed market. Can the newly rebranded Changan, now Kaicene, change that?
Styling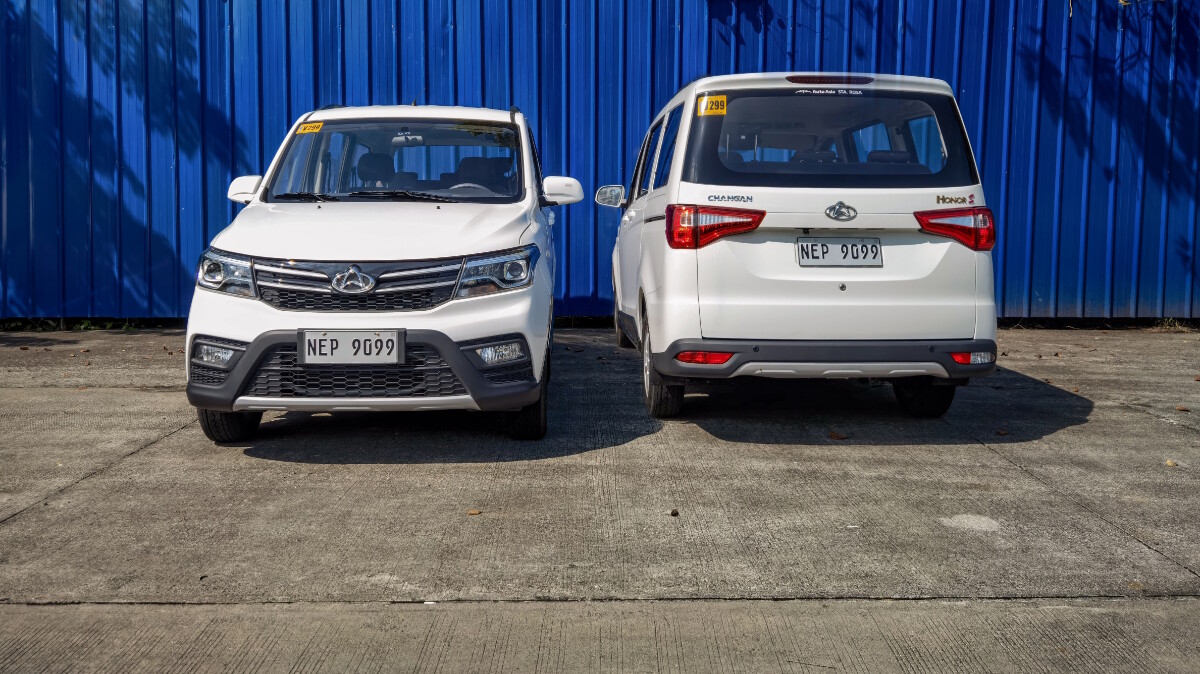 The Kaicene Honor S is quite a bit larger than other tall microvans we've seen locally, such as the BAIC MZ40 or the Haima F-Star. Released in China in 2017, it's a much larger and taller version of the 2011 Chana Honor. At around 1.8 meters high, it towers over yours truly and is almost nearly as tall as a Suzuki APV. But it has a much more traditional two-box layout, thanks to a front-mounted engine.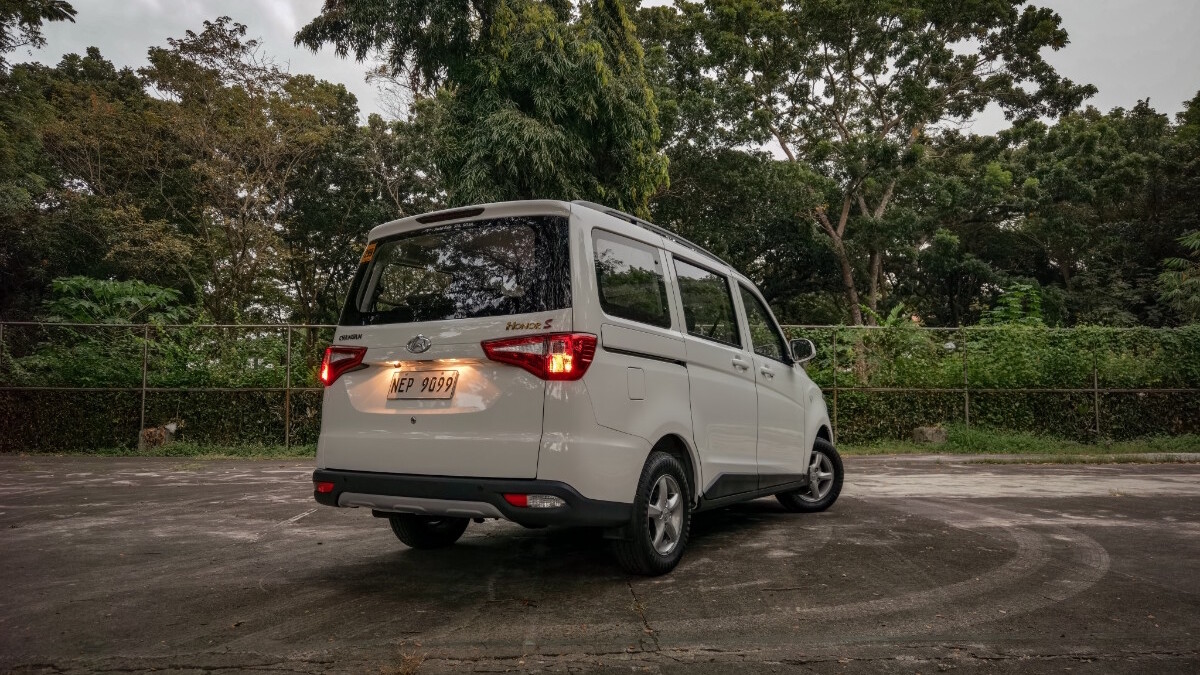 While it boasts modern-looking lights and grille-work, the sides are rather bare. Body-colored pillars around the window seem unnecessarily thick, and there's little effort made to break up the flat rear hatch. The 14-inch alloy wheels look a size too small for the Honor, but they feature a nice sporty five-spoke design.
Interior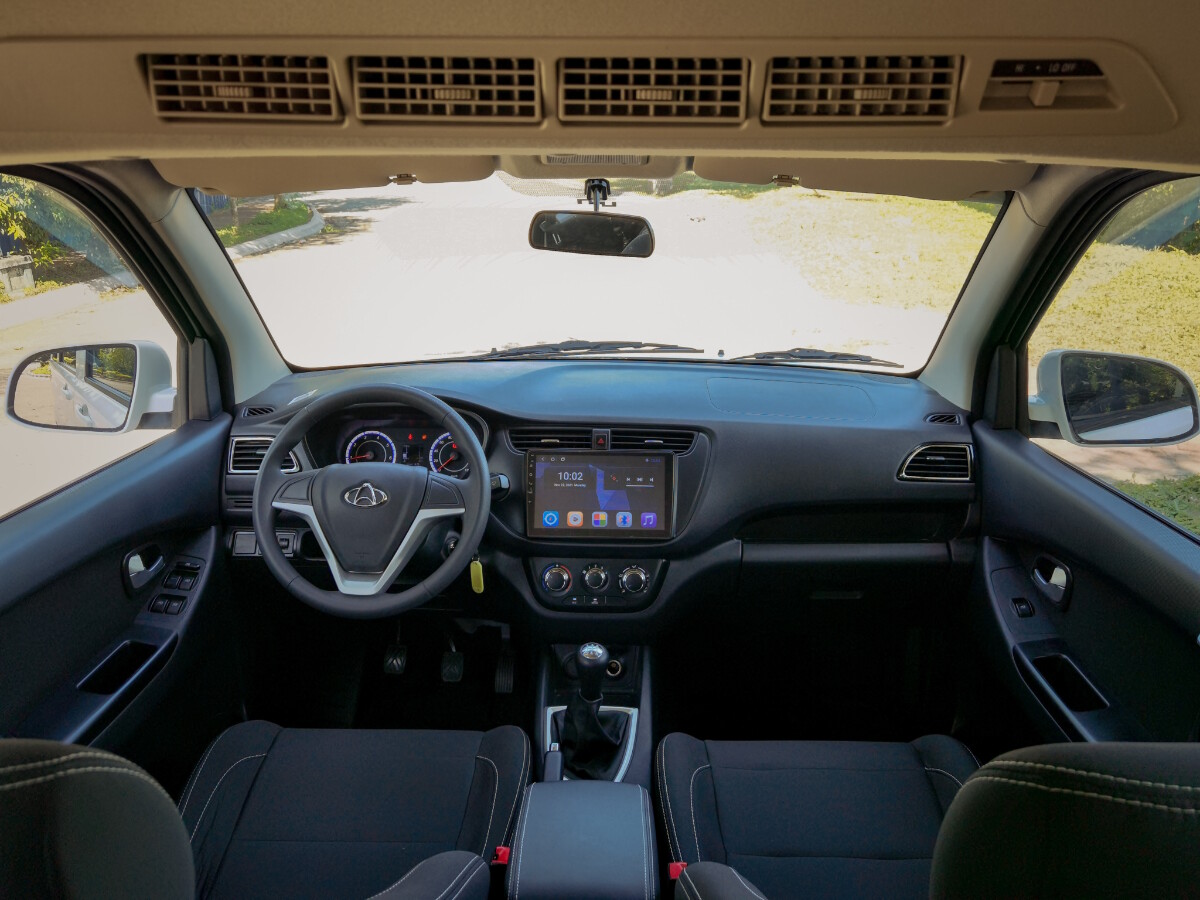 The interior is a step up from the common Chinese box van, but still decidedly economy class. Given the P585,000 price, you can't fault the clunky door handles or hard plastics, and the fit and finish of the dashboard and the console are decent enough. The fabric on the sidings and seats feels a bit thin, and the seat foam is flat and light. Not much of a problem in the rear, but the driver's seat really needs extra knee support. Along with the non-adjustable steering wheel and the weirdly offset pedals, this lack makes finding a comfortable driving position difficult. On the bright side, once you've found a relatively decent one, the controls themselves are quite light, and you get a big leatherette-padded console box to rest your elbow on.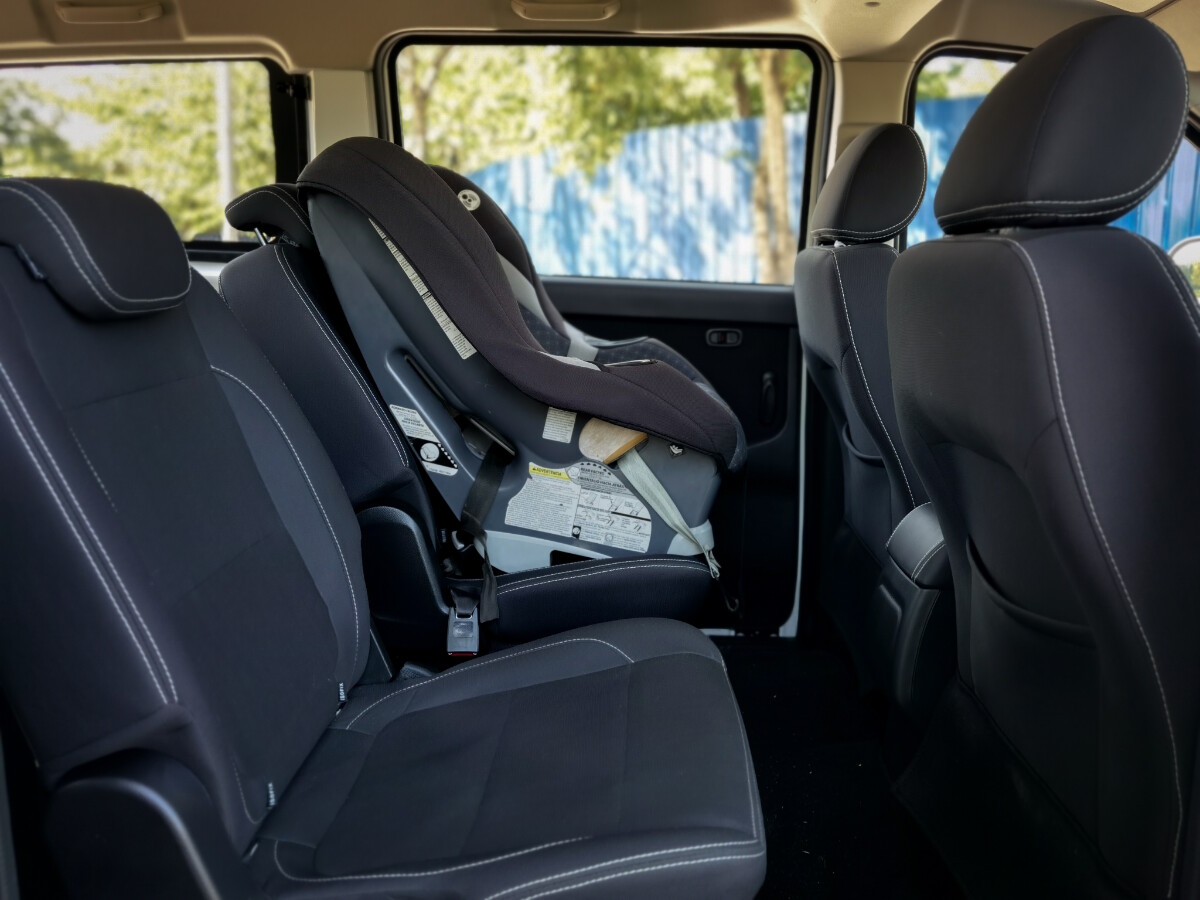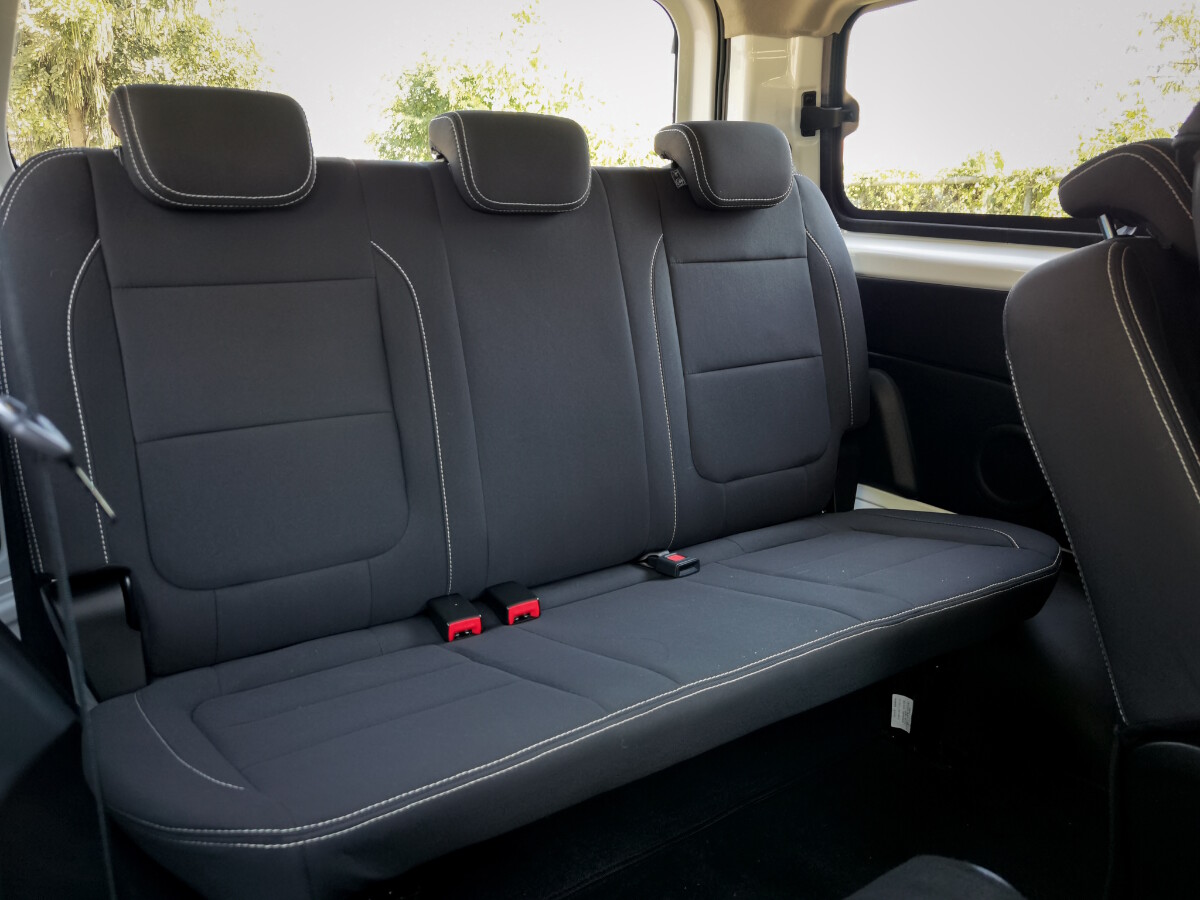 Space, overall, is excellent. The tall roof means you've got over a foot of space between your head and the ceiling, the fixed second and third rows have decent legroom, and the center pass-through and the tall roof mean you can walk into the third row without folding either second-row seat out of the way. Both rows tumble forward for extra cargo space, but even with the third row in place, there's space for one or two hardcases in the back.
Engine performance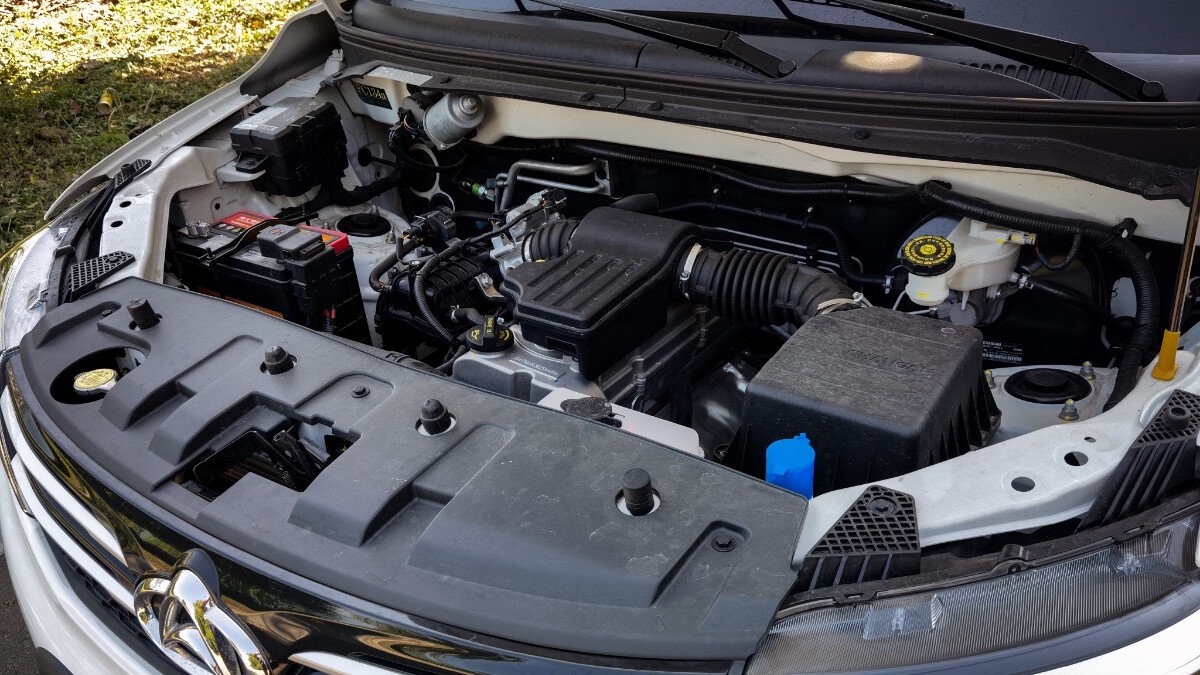 So you can load the Honor with luggage and people, does it have the legs to carry them? The 1.5-liter variable-valve four cylinder EA15-AB gasoline engine under the hood makes 104hp and 145Nm of torque, channeled to the rear axle through a five-speed manual transmission. It's supposedly got enough get-up-and-go for 165kph. While we didn't have the opportunity to test that claim, the Honor S certainly gets to 100-120kph much more easily than most small box vans.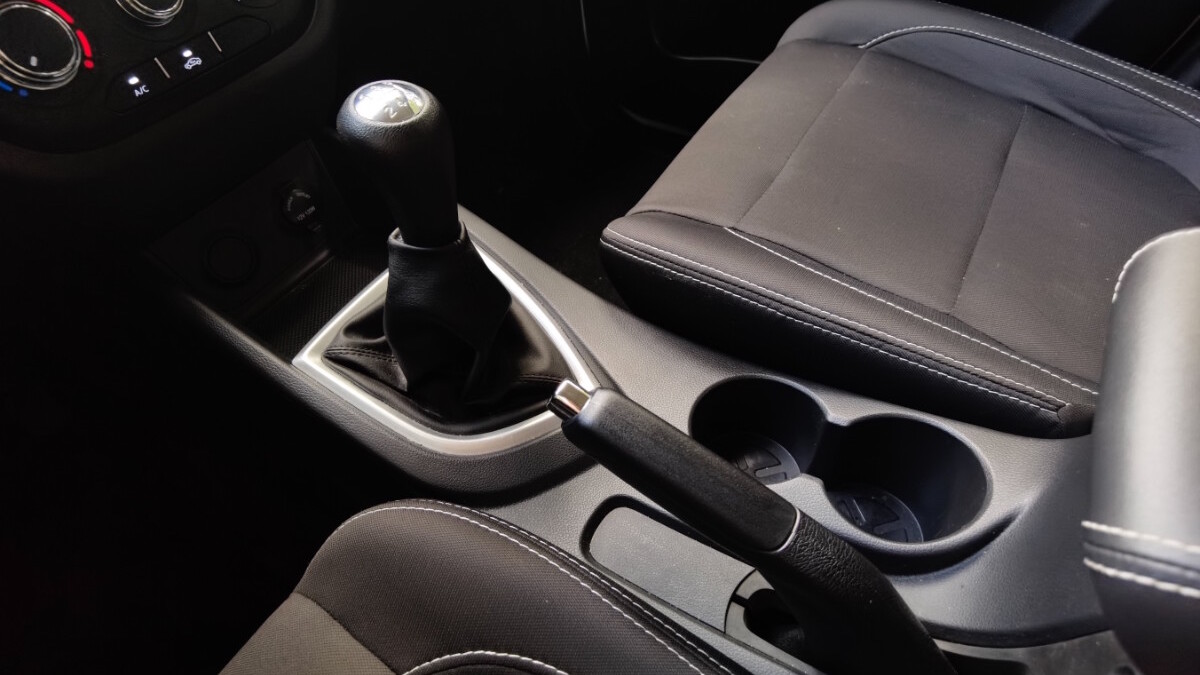 The five-speed box has light throws and is easy to row through, but backlash through the driveshaft means you need to be let out the clutch gently to smooth out those shifts. The short gearing gives it good legs in traffic, but you'll be doing over 2,8000rpm at 80kph on the highway.
Mixed economy is in the 8-9km/L range—similar to the Suzuki APV, which has the same weight and frontal area. Maybe the economy will get better once the engine is broken in, but I doubt it will match the 12km/L mixed economy of the lighter and smaller 1.5-liter Avanza.
Ride and handling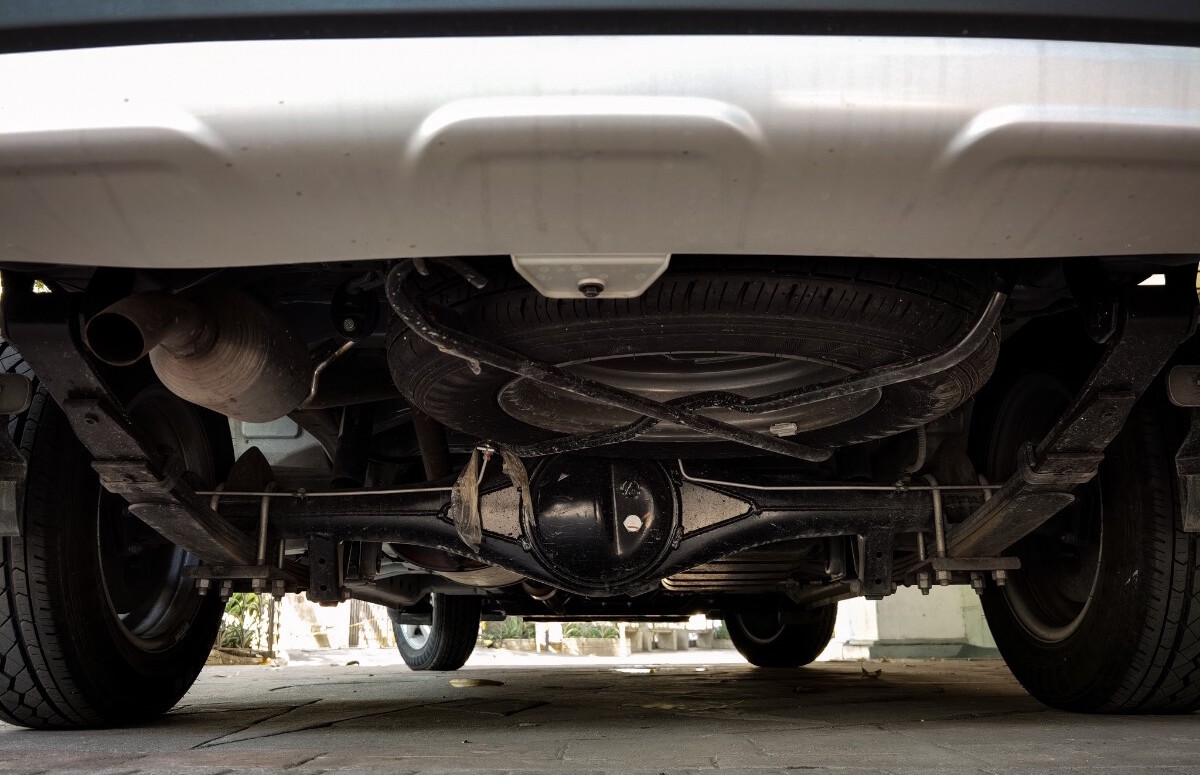 Thanks to its cargo-van roots, the Honor features a rugged leaf-sprung rear axle to cope with heavy loads. But while the ride is stiff, it is well-controlled and doesn't bounce or judder over rough patches or expansion joints. In fact, it copes pretty well with a particularly wavy stretch of road we test on that sets most cars rocking back and forth. The disc and drum brakes are generally competent, but brake-pedal travel gets rather long in rainy weather or on high-speed drives. Tall and narrow 185/70 R14 Haida Strong HD517 tires are reasonably quiet, but are otherwise unremarkable.
The electric power steering is finger-twirl light and there isn't much road feel, but the Kaicene tracks straight on the highway and doesn't wander in crosswinds. It also doesn't lean as much as you'd expect in corners, but there's enough body roll there to convince you not to take them too quickly, anyway. Surprisingly, there isn't much wind noise around the front pillars and mirrors, even at the speed limit, but engine, driveline, and road noise is ever-present.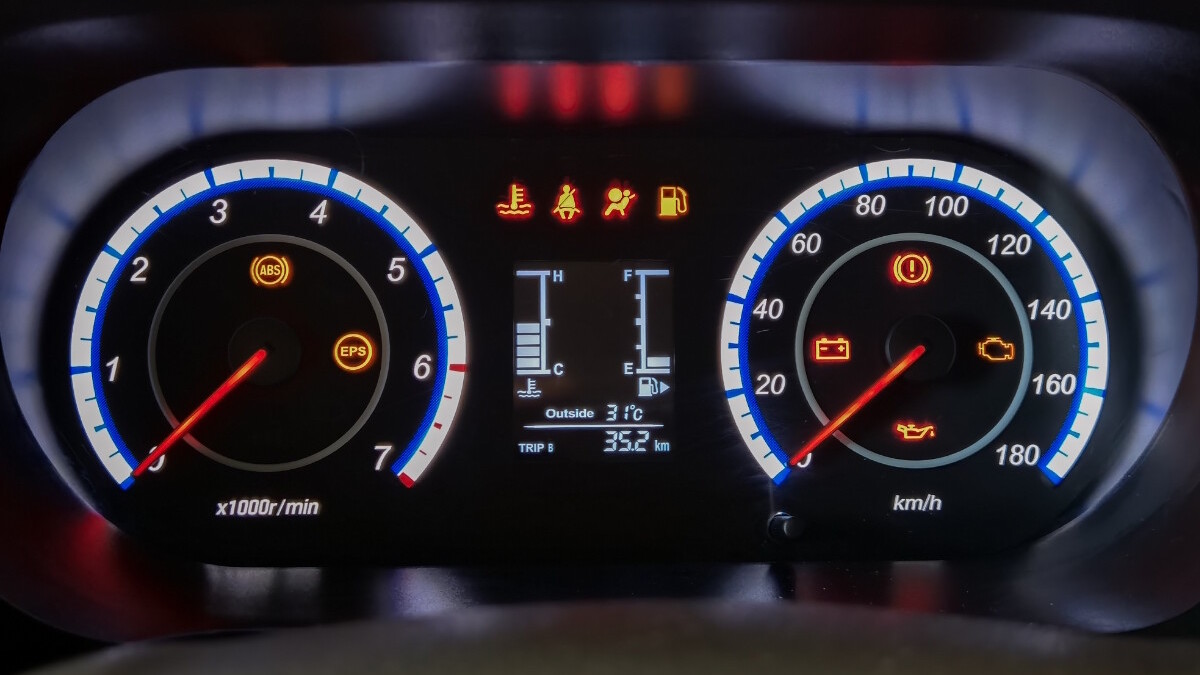 Around town, the Honor S is easy to drive, thanks to extra-large windows, a stubby nose, and a surprisingly tight turning circle. A rear parking camera and sensors help when backing into tight spaces, but the big rear window makes parking up against a wall right easy. I do wish Honor had included a rear windshield wiper, though. That rear window collects dirt like crazy, even with the rooftop spoiler.
Extra features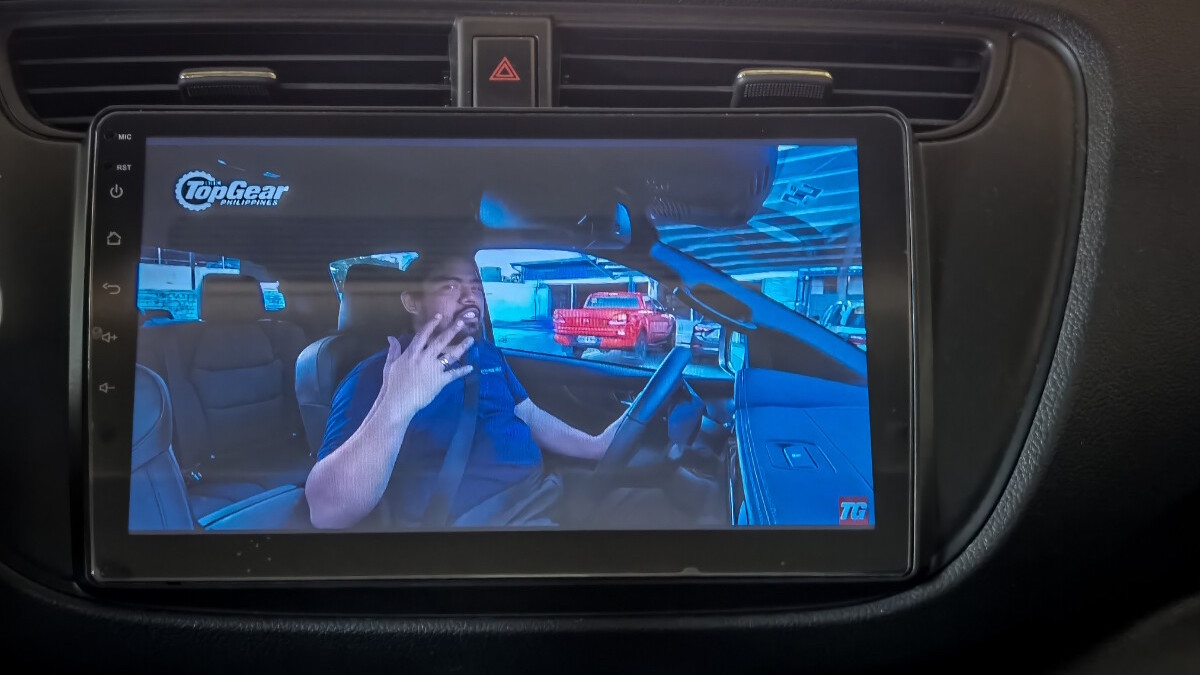 So there are a few things missing here, but you're covered on the safety side, with Isofix child seat mounts on both second-row seats, dual airbags, ABS, and front and rear foglights. There's remote central locking, but it's not speed sensitive. The tailgate needs to be locked manually, which is inconvenient when loading groceries at a supermarket driveway. At least the A/C is strong, with an overhead vent system with its own cooling circuit. Running this at full blast in traffic probably contributed to our observed fuel consumption, but at least nobody was complaining about the heat!
For passenger entertainment, you get a rather large—if generic—Android touchscreen that can be tethered mobile Wi-Fi, allowing you to run a number of common navigation and entertainment apps. Unfortunately, video quality is muddy, touch response is tepid, and the small four-speaker system lacks bass output. But what do you expect for a seven-seater that costs as much as a base Toyota Wigo?
Verdict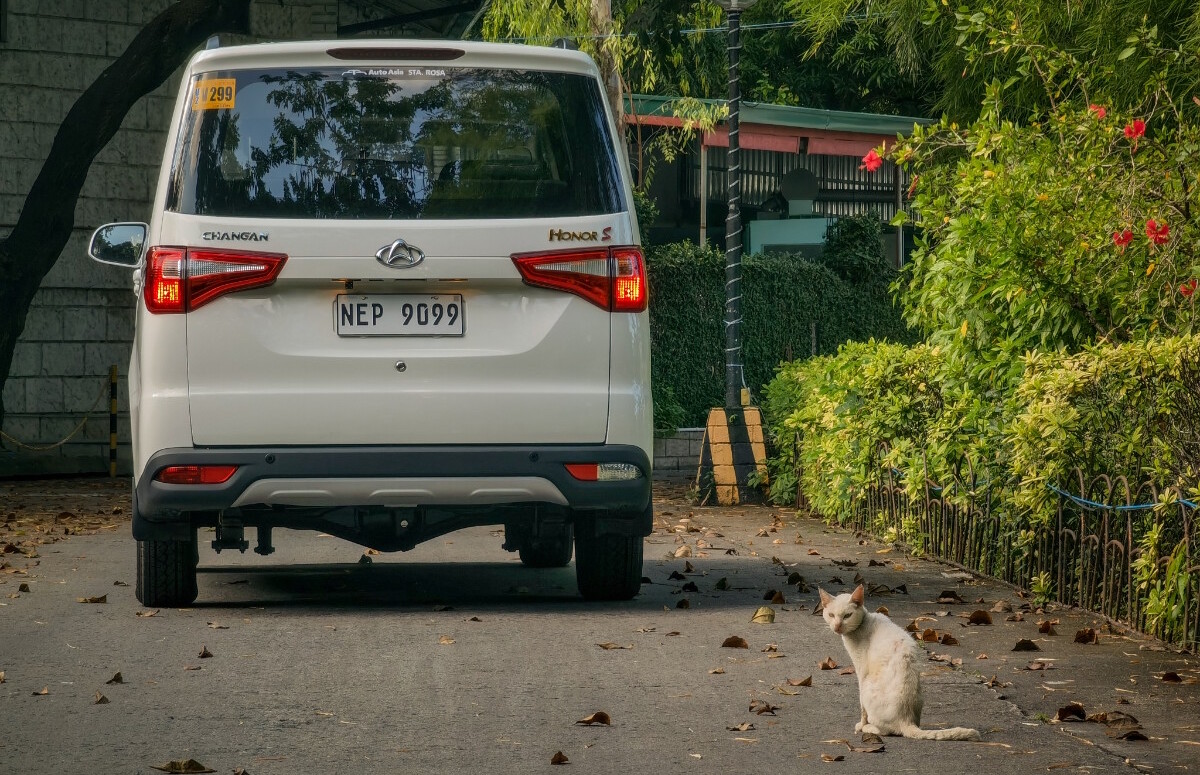 Whether or not Filipino buyers can be persuaded to share China's obsession with mega-kei vans, the Honor S is no longer a micro van in the Suzuki Every/Super Carry mold. Instead, it competes against fully estabilished AUVs from Suzuki and Toyota. Granted, it is lacking in a few areas, but at P585,000, it costs over P250,000 less than a similarly spec'd APV or Avanza 1.3 E. And the Honor has better highway legs to boot, though this isn't a vehicle built for long-distance driving. Instead, it makes more sense as a city runabout or an office service, offering you more power and hauling capability than almost anything else at this ridiculously low price
SPECS: 2021 Kaicene Honor S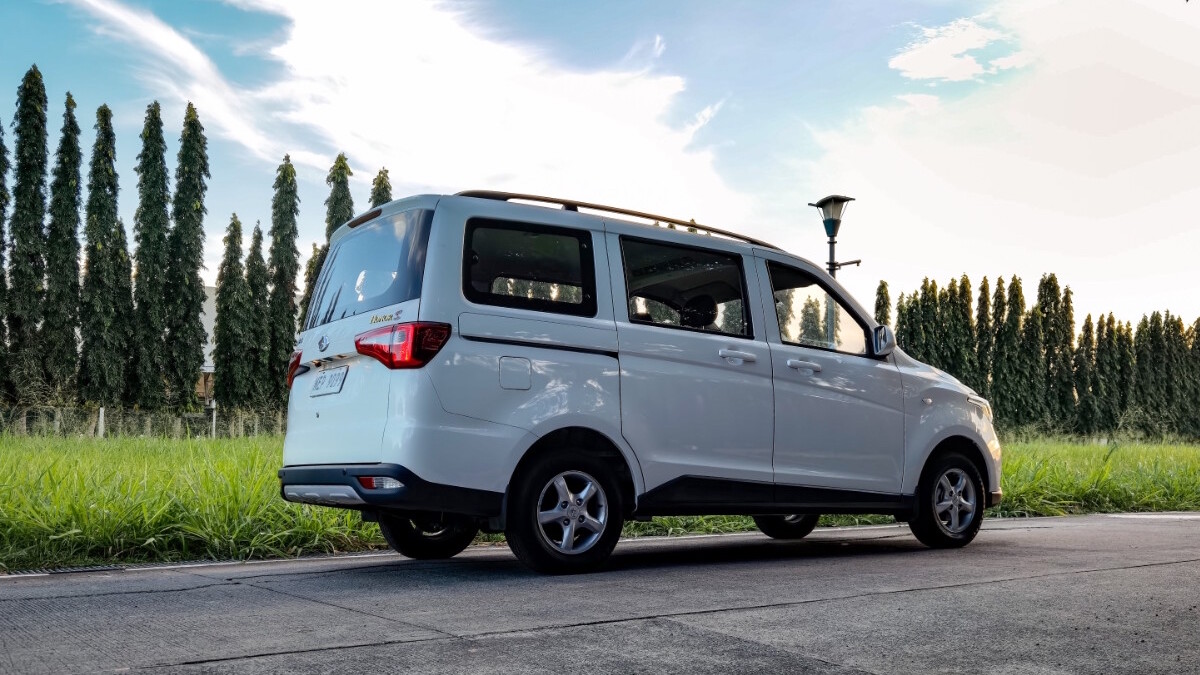 Price: P585,000
Engine: 1.5-liter gasoline I4
Power: 104hp
Torque: 145Nm
Transmission: 5-speed manual
Layout: RWD
Seating: 7
Score: 15/20