When consumers think of buying a brand-new pickup, chances are the Toyota Hilux ranks pretty high among their list of options. Not only is it produced by a trusted Japanese brand, the nameplate itself has been around since 1968, so its solid reputation has also been fostered over generations of loyal buyers. To give you an idea of its long-standing local popularity, the Toyota Hilux Philippines Facebook group currently has 84,900 members. Oh, and this model was one of the most-searched vehicles on our website last year.
Here, we take the newest iteration of the iconic pickup for a spin. This is the Hilux Conquest 2.8 4x4 AT, one of the top-spec variants that Toyota Motor Philippines offers. 
Styling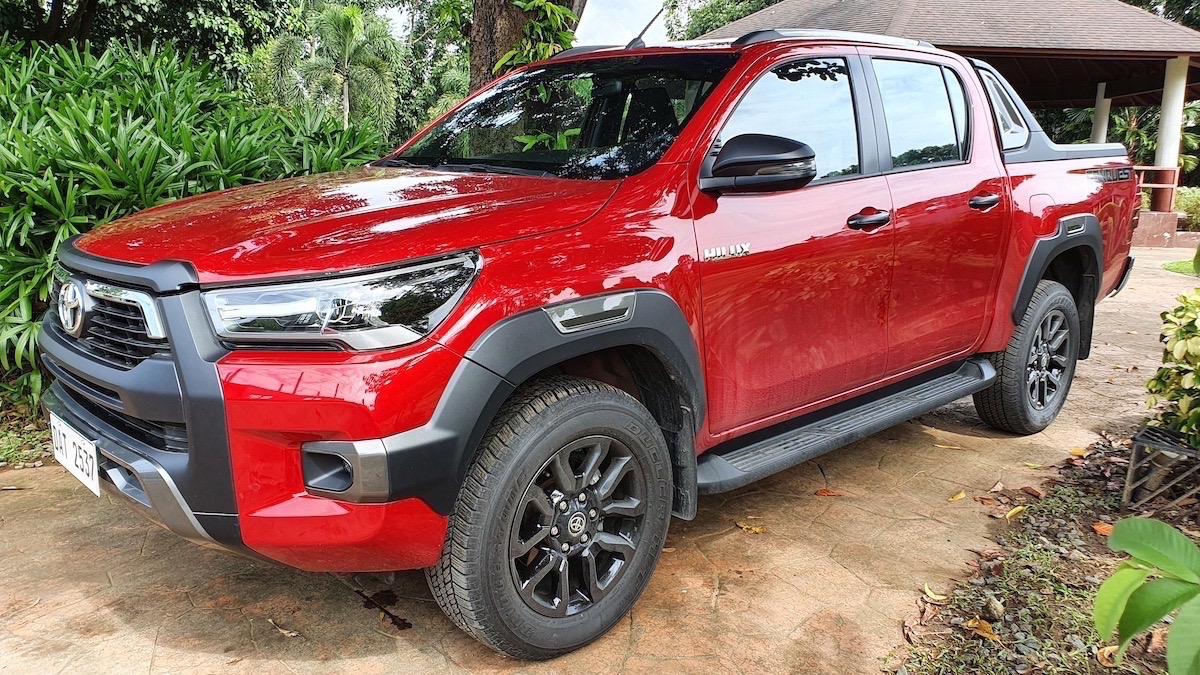 This Conquest unit is draped in a variant-exclusive shade that Toyota calls Emotional Red. A pretty bland name if we're being honest, but the color itself is quite nice. It's bright enough that it looks pleasing whether the sun is up or down, but not so bright that it becomes an eyesore. The paint is nicely contrasted with some black accents—up front around the grille, as overfenders on the haunches, on the black sports bar and bed lining, and on the door handles. 
ADVERTISEMENT - CONTINUE READING BELOW ↓
Underneath, the 18-inch alloys are likewise painted in solid black. The look seems well-thought-out. There are enough elements here to give the Conquest a stylish, updated look, but not to the extent that it'll alienate buyers who want their pickup to look as tough as it performs. 
Interior
Inside, the Hilux Conquest has few frills, but it does tick the right boxes. The dashboard layout is pretty straightforward, and naturally, it's almost entirely black save for some gray accents. The steering wheel is clad in leather, while the manually adjustable seats are surprisingly wrapped in fabric.
As for the controls, everything except the touchscreen is operated with tactile buttons—a very logical choice given the pickup's utilitarian nature. On top of that, everything is laid out sensibly and within easy reach for the driver. There are little bits of added tech here, too, such as the auto-leveling headlamp feature and the rear-facing cameras with sensors. 
ADVERTISEMENT - CONTINUE READING BELOW ↓
Recommended Videos
Engine performance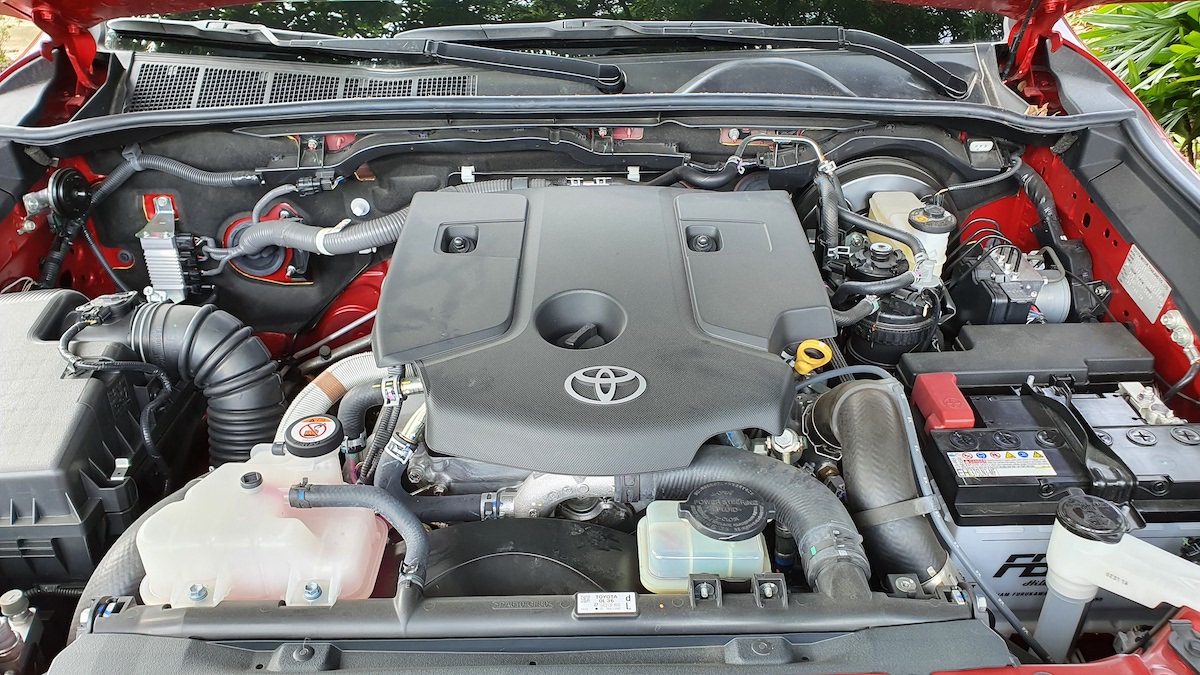 The Hilux Conquest runs on a 2.8-liter turbodiesel that puts out 201hp and 500Nm. These figures, at least on paper, put the engine's performance at about par with the 2.0-liter bi-turbo found on the Ford Ranger Raptor. In reality, the Conquest's powertrain does indeed pack significant grunt when you floor the pedal, but it's not as quick from a standstill as the aforementioned figures would suggest. Still, it's more than capable of transporting both people and cargo.
Ride and handling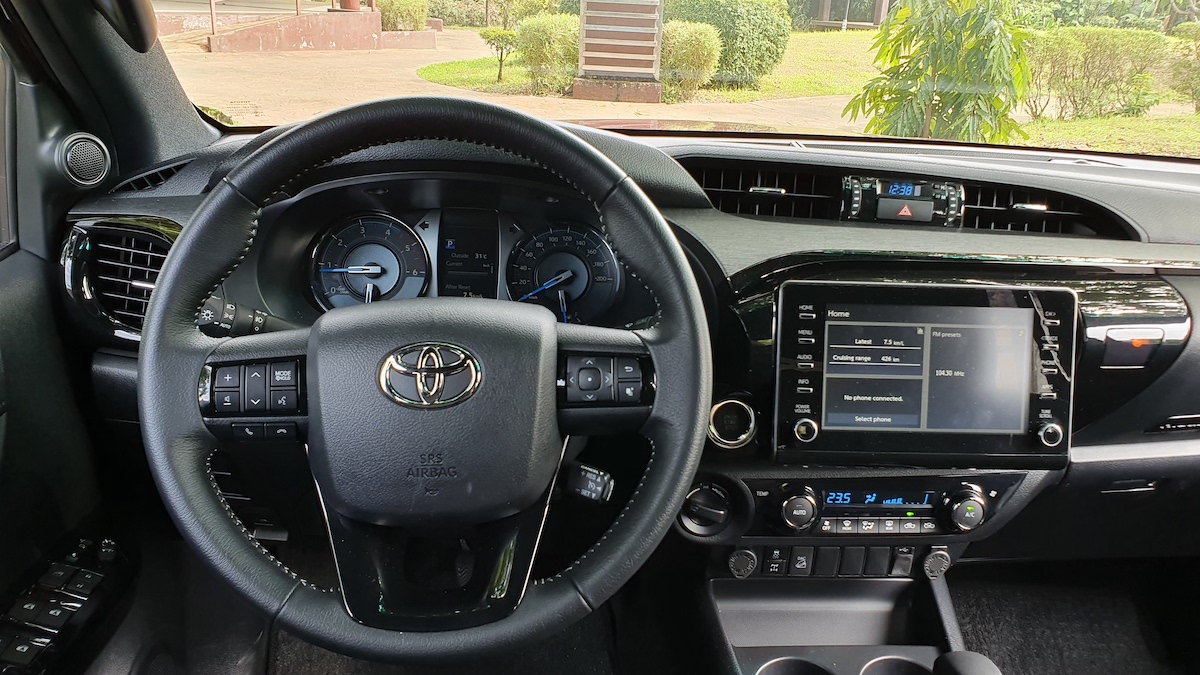 ADVERTISEMENT - CONTINUE READING BELOW ↓
The Hilux has been criticized in the past for being a little less than stellar in the comfort department. Granted, there are a great number of considerations that go into choosing a pickup beyond how well it can manage a small pothole on an otherwise smooth city street. It's not unreasonable, however, to expect some measure of comfort from whichever vehicle you choose to buy. Not every pickup owner travels around with a full bed all the time, after all.
It's a good thing, then, that this edition of the Hilux shows some noticeable improvement in overall comfort. The seats are well-bolstered, and the front two have side supports that provide a comfortable body-hugging feel. The steering is noticeably easier on the joints, too. The Conquest runs on 18-inch rubber that is capable of absorbing minor to moderate bumps in stride. And as we noted during our initial drive, the body roll here has been noticeably reduced.
Over a three-hour drive from one end of Metro Manila to the other, I experienced little fatigue during or even after my stint behind the driver's seat. That's not something I can say about every top-selling pickup I've driven. 
Extra features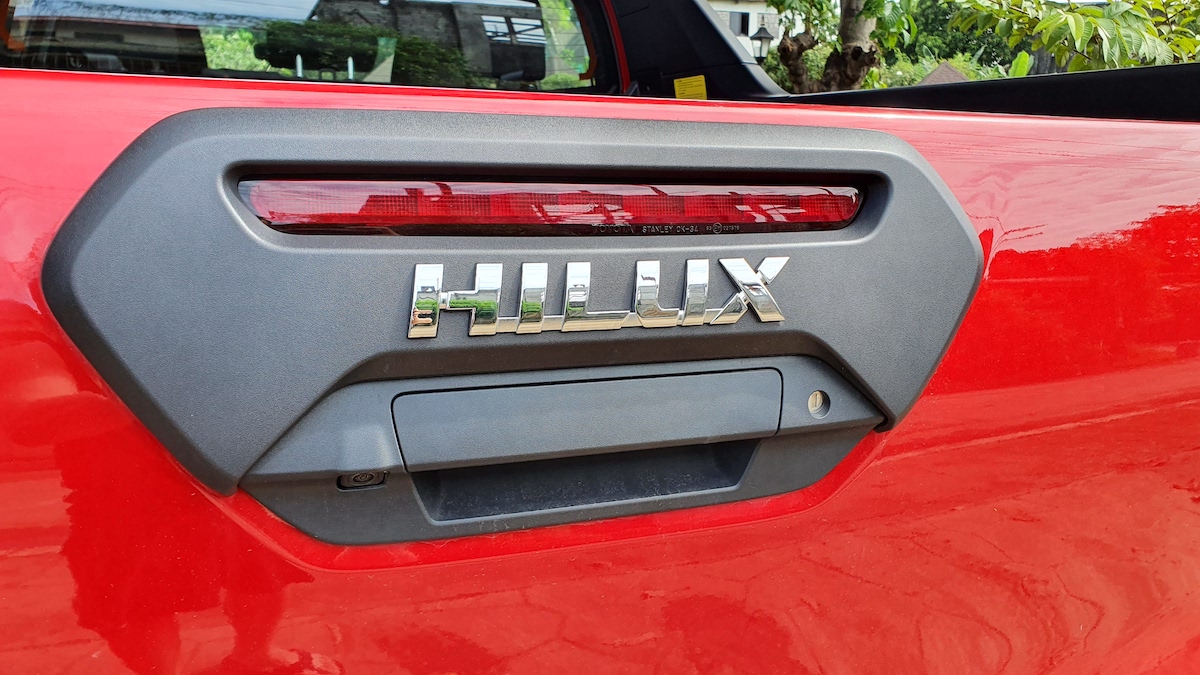 One new feature we thought was so great that it deserved its own story is the tailgate assist. Seriously, it's minor conveniences like this that add up over time to make the car ownership experience worthwhile. Other niceties on board include an eight-inch infotainment display equipped with Android Auto and Apple CarPlay. The system is very user-friendly and simple to operate—a far cry from other touchscreens currently offered in Toyota's lineup. 
Verdict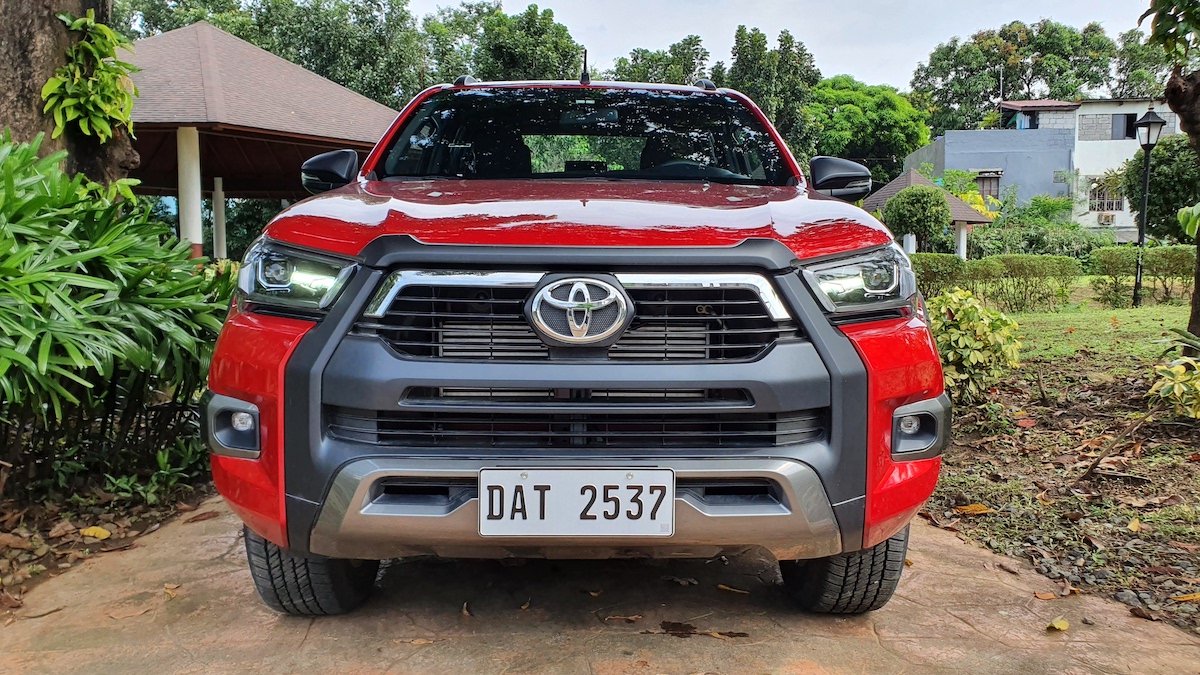 What Toyota has on its hands with the Hilux Conquest is perhaps the most comfortable all-around package in the midsize-pickup segment. While it does feel a bit spartan in some aspects, it compensates by providing a vehicle that's just as capable of carrying heavy loads as it is ferrying you within city limits.
ADVERTISEMENT - CONTINUE READING BELOW ↓
It does have noticeable drawback, though: the price. At P1,850,000 for this Emotional Red variant, you're paying a small premium for the Toyota badge. For context, the top-spec Ford Ranger Wildtrak retails for at least P150,000 less than this unit does. With the Toyota, though, you get the reliability that the Japanese brand is famous for. That's gotta be worth something, right? 
SPECS: 2021 Toyota Hilux Conquest 2.8 4x4 AT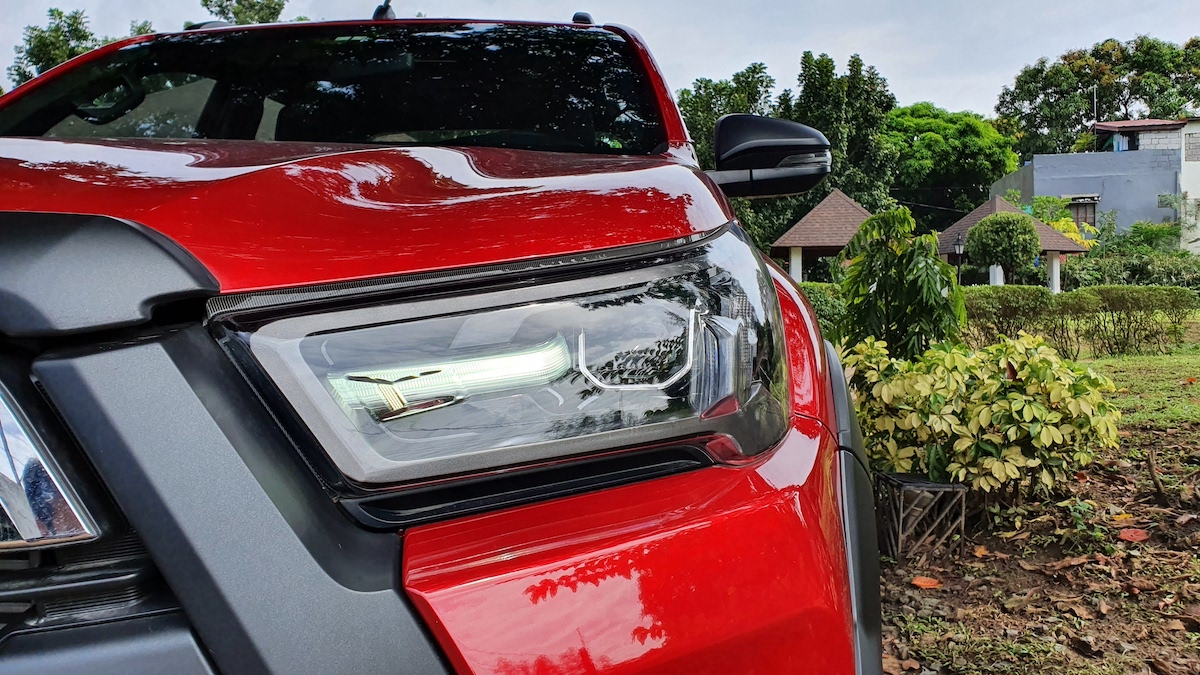 Price: P1,939,000
Engine: 2.8-liter turbodiesel I4
Power: 201hp @3,400rpm
Torque: 500Nm @1,800-2,800rpm
Transmission: 6-speed automatic
Drive layout: 4x4
Seating: 5
Score: 18/20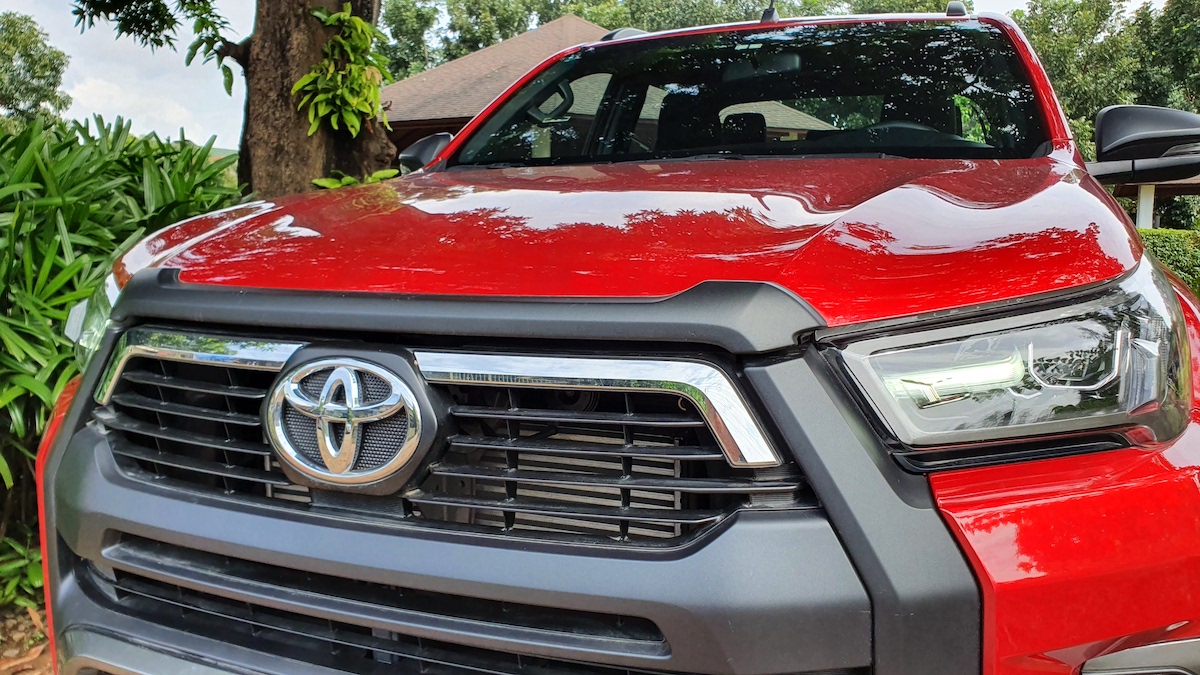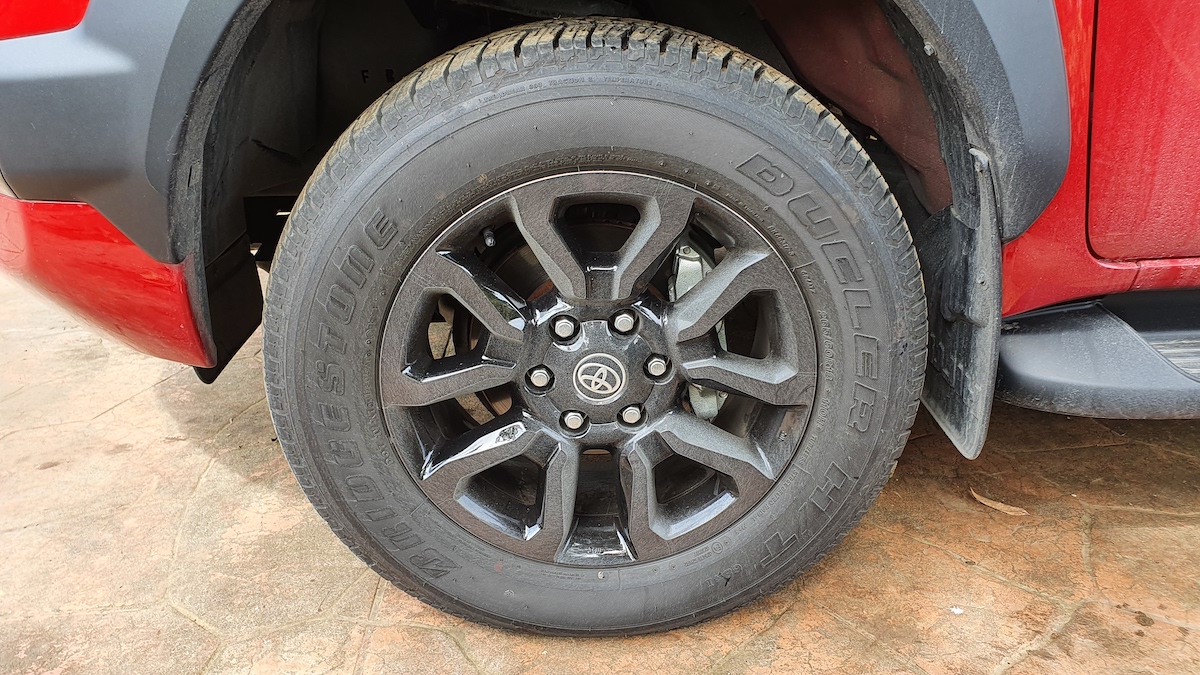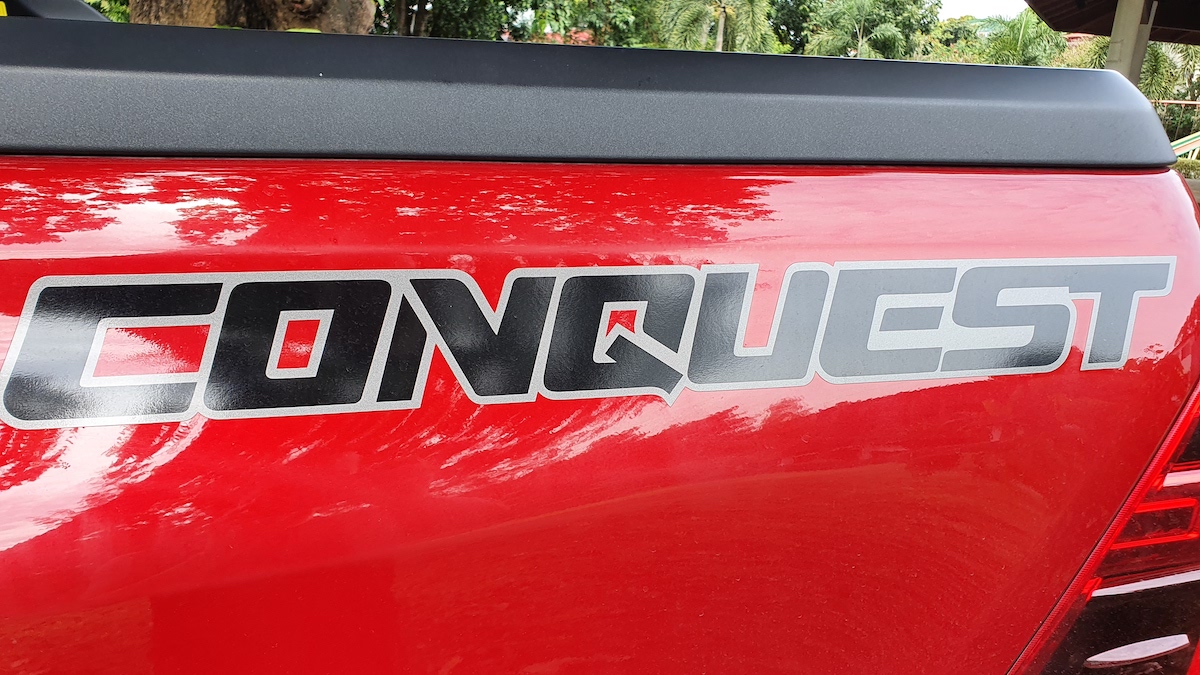 ADVERTISEMENT - CONTINUE READING BELOW ↓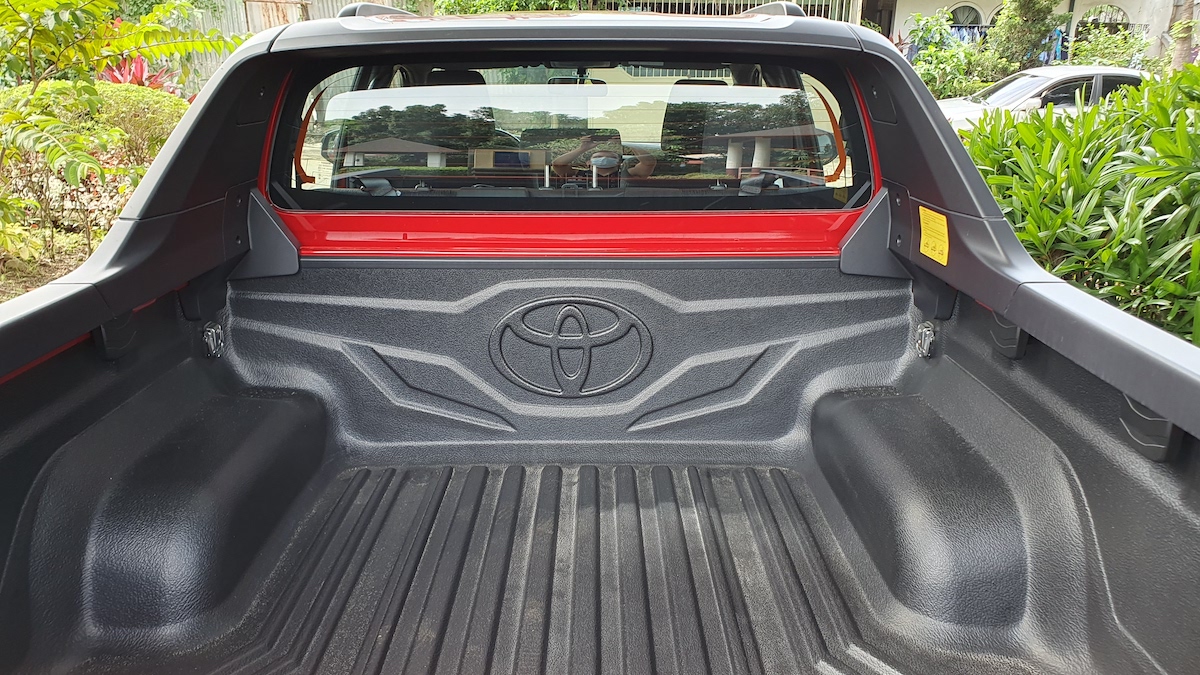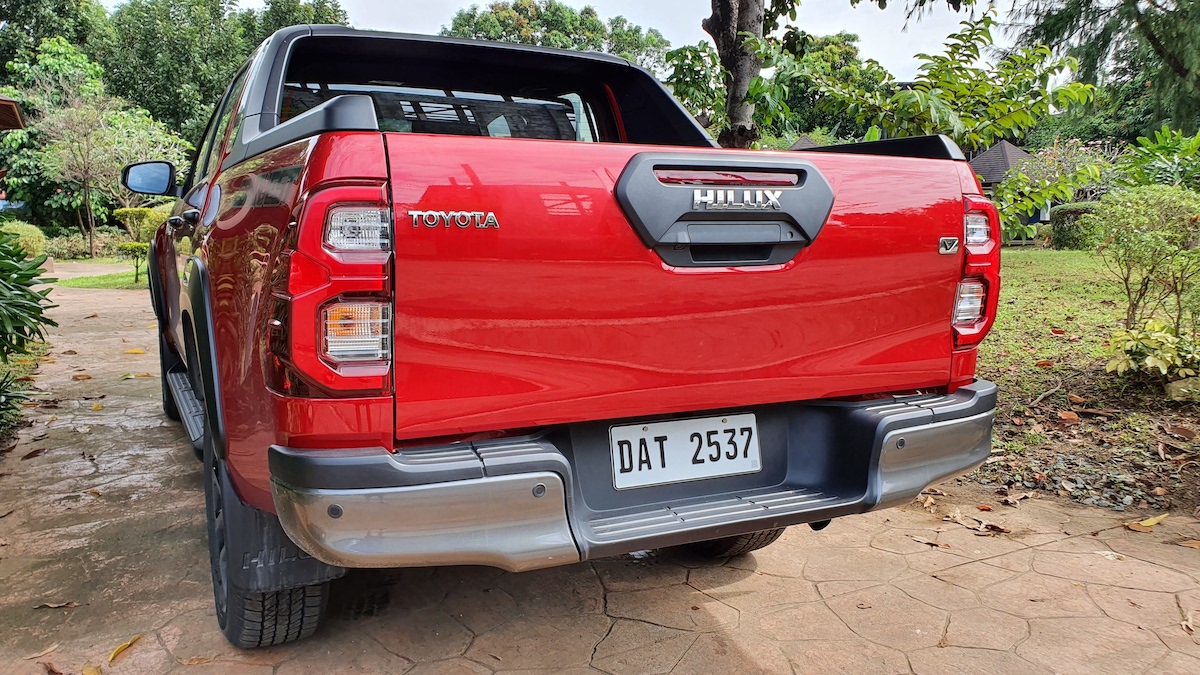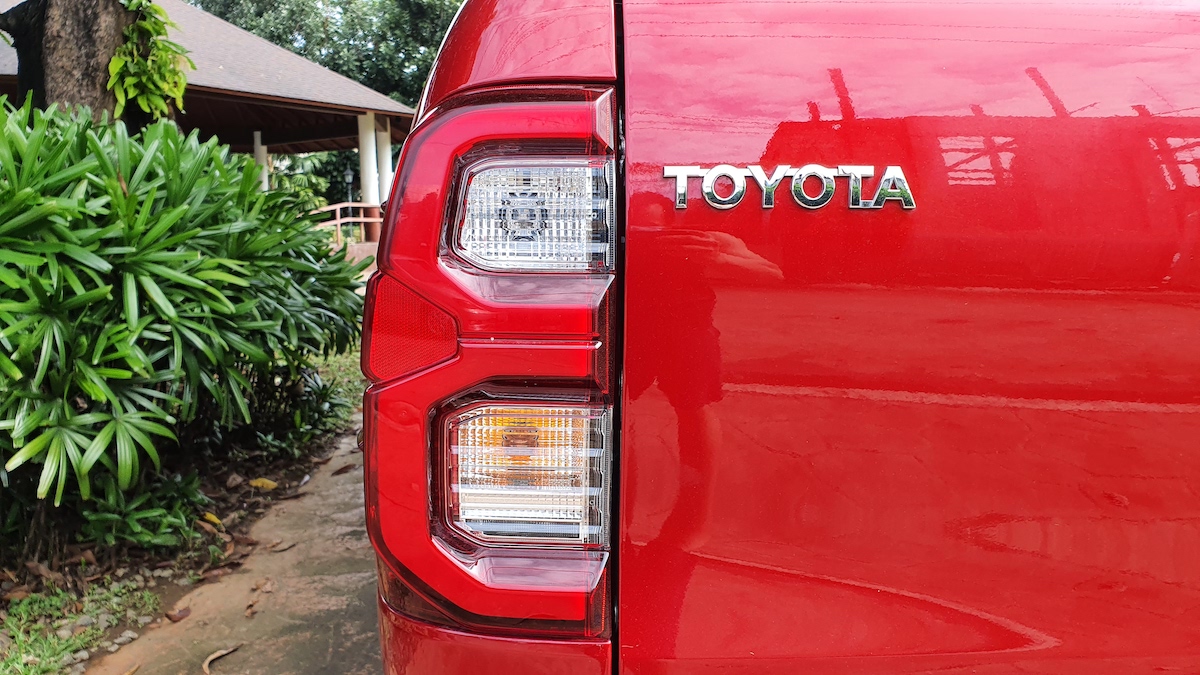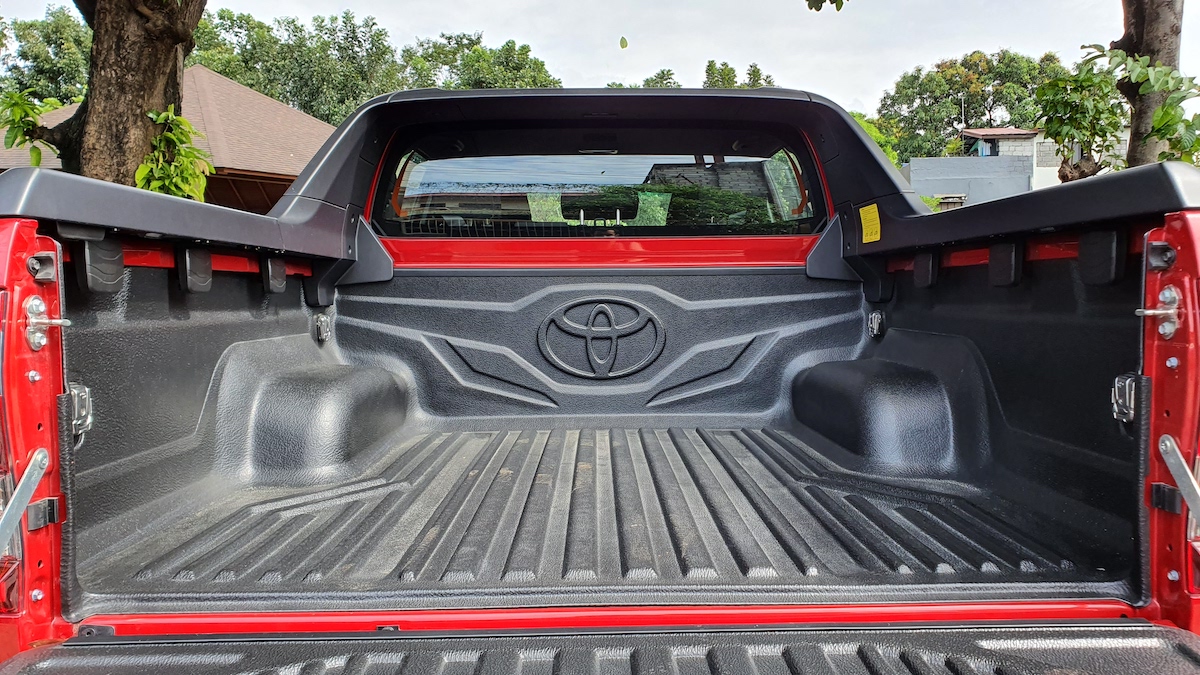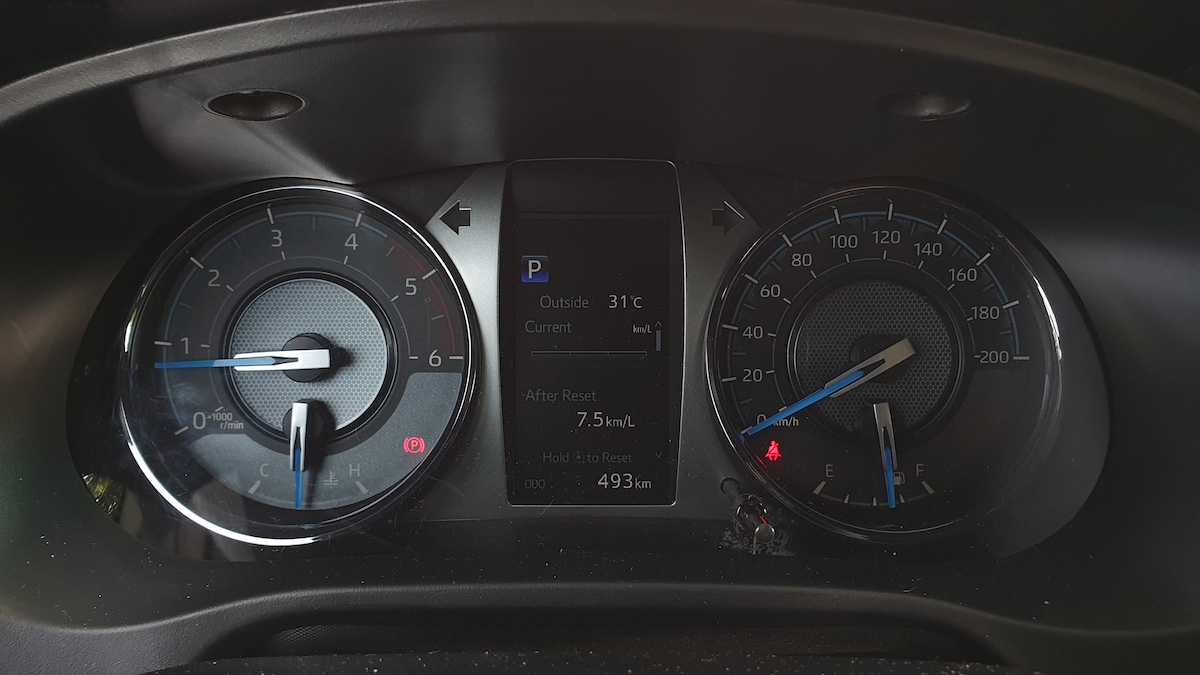 ADVERTISEMENT - CONTINUE READING BELOW ↓