What have we here?
This bright and cheerful thing is the new Volkswagen T-Cross, fresh off its recent launch. This is the German brand's subcompact-crossover offering. It seems that the folks at AC Motors have a thing for colorful SUVs—one of its other brands, Kia, launched the equally bubbly Stonic late last year. 
That's an interesting look. Who is it for?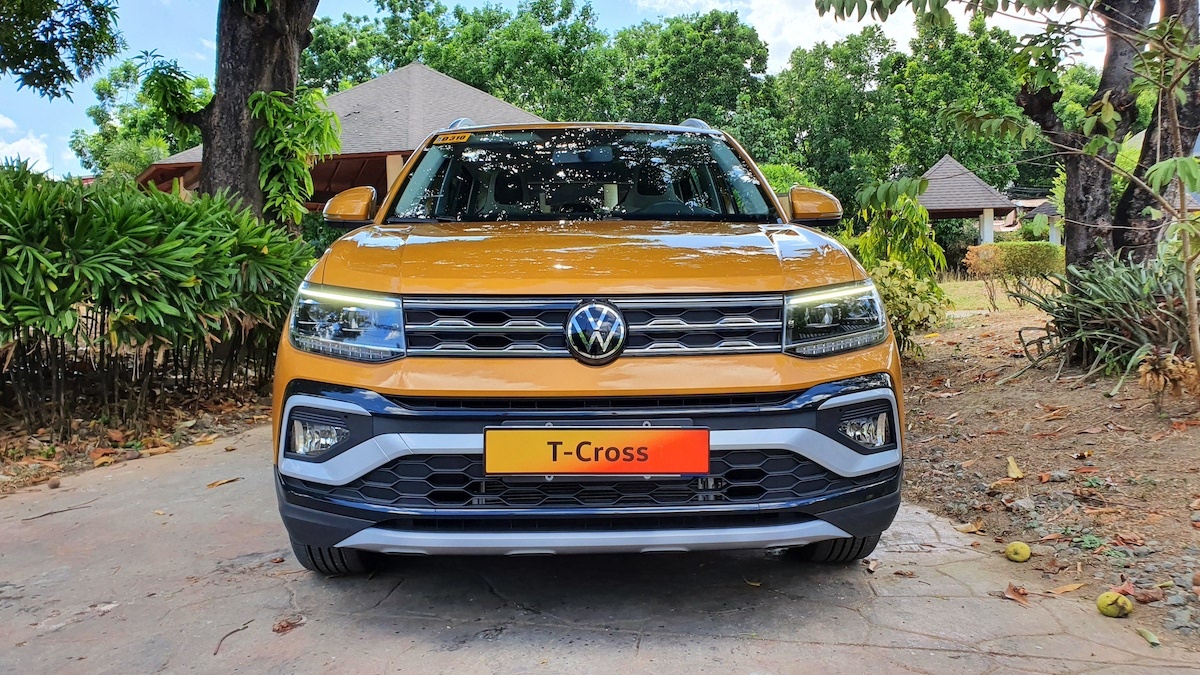 ADVERTISEMENT - CONTINUE READING BELOW ↓
If we had to guess, we'd say this particular SUV is targeted toward Zoomers and younger millennials who want a car that leaves an impression like a well-choreographed TikTok routine. Jokes aside, it is quite a good-looking vehicle.
Up front, it features the new VW logo (the first model in the country to do so) and a slim, hexagonal-patterned grille. These are flanked by rectangular LED headlamps with daytime running lights. Underneath, black and white cladding add some accents around the number plate. Along the sides, you get sharp lines and a high beltline, which give the crossover a bigger road presence than you'd expect. In the back, the taillights connect together across the badge. The exterior looked is capped off by a set of 17-inch alloy wheels. 
Yes, this is a car that appeals to the young, but even older buyers will appreciate its sporty design. It's a similar look to the ones the Japanese midsize SUVs try to achieve, anyway. 
ADVERTISEMENT - CONTINUE READING BELOW ↓
Recommended Videos
Is that...the interior?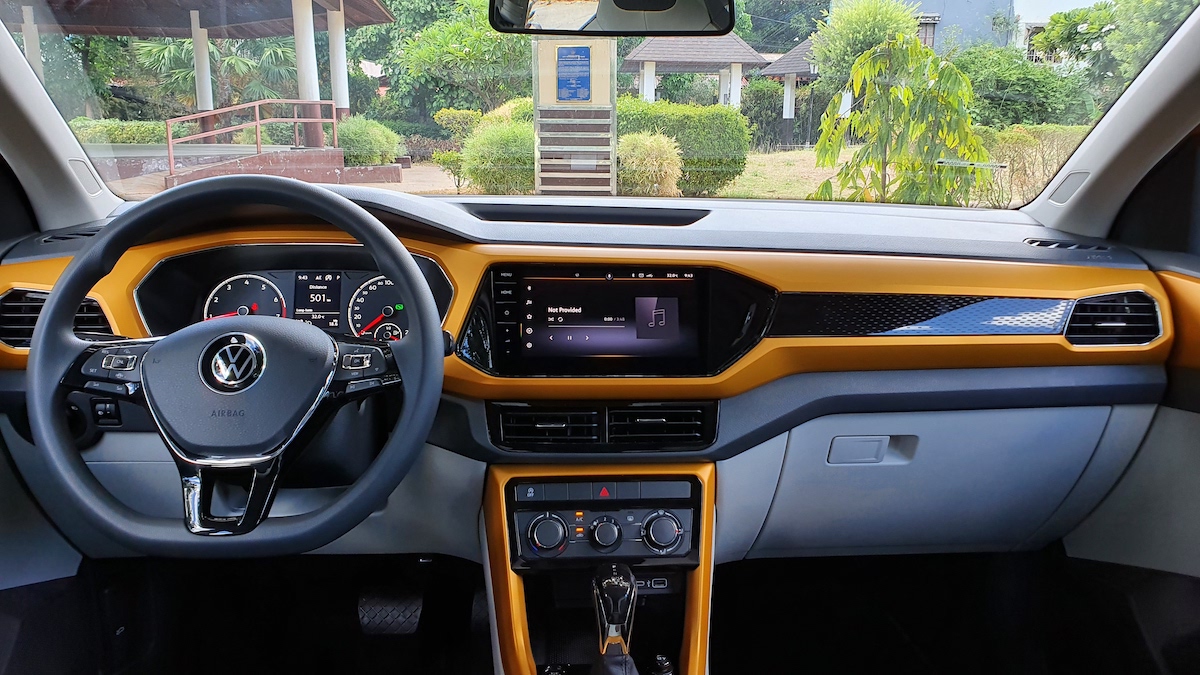 Here's where the true distinction between age groups rears its bright yellow head. Inside, the dashboard, the center console, and a part of the door panels are painted to match the exterior. In this case, the color is what VW calls Tribu. There's a Syringa Violet shade, too, so you can opt for a version that looks like you're riding with Grimace on the way to pick up Ronald McDonald. The seats, a mix of fabric and leather, are quite colorful as well.
ADVERTISEMENT - CONTINUE READING BELOW ↓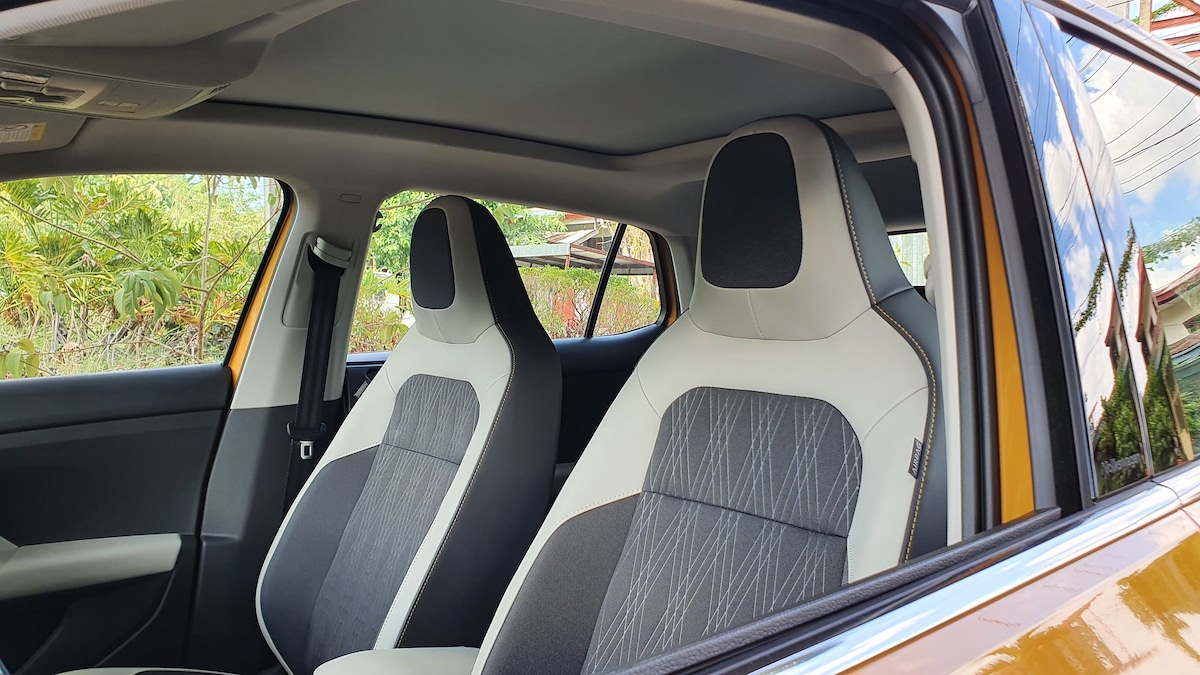 To be honest, I found the funky colors refreshing. They're a nice change from the usual dark interiors that 99% of cars have. But this feeling only carried over across the few days I had the unit. I don't know if I'd still be fond of having a yellow dashboard after a few months. Maybe there's a good reason most cabins are blacked out. 
ADVERTISEMENT - CONTINUE READING BELOW ↓
Okay. What's it got to offer?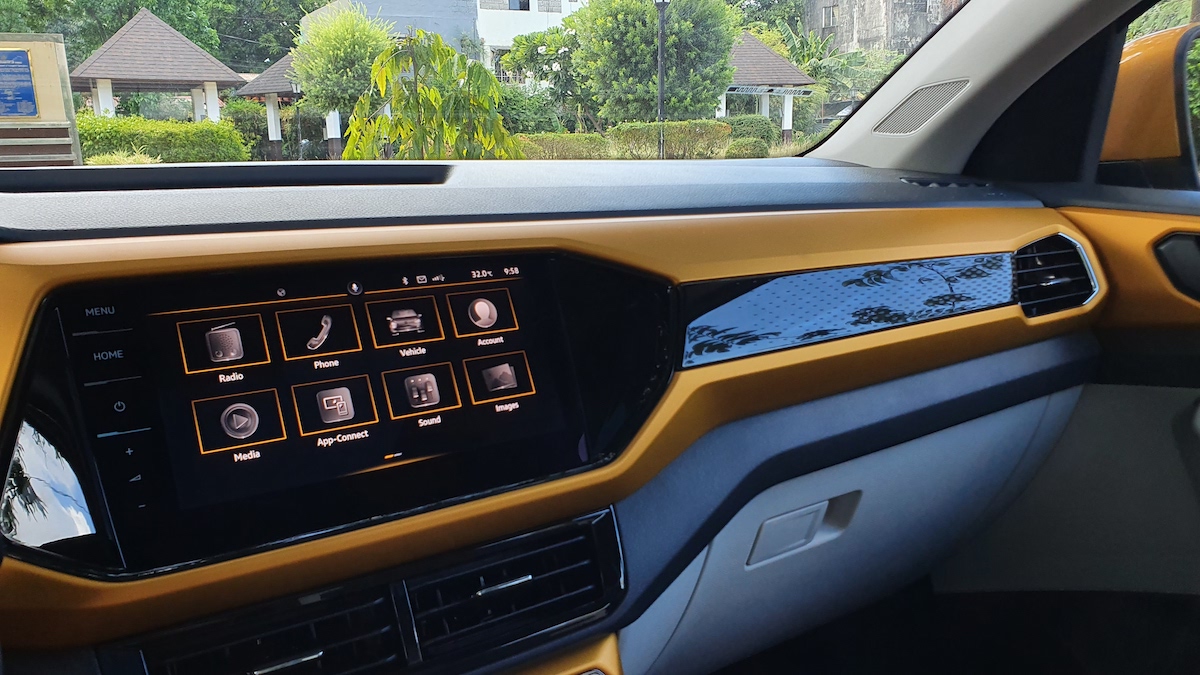 The T-Cross ticks all the boxes as far as expected features for this segment go. This top-of-the-line variant has a 9.2-inch infotainment display with Apple CarPlay and Mirror Link capability. Other amenities include a panoramic sunroof, a reversing camera with sensors, automatic emergency braking, and hill-hold control. Stopping power comes courtesy of full disc brakes. Only thing noticeably lacking was an auto-hold function.
ADVERTISEMENT - CONTINUE READING BELOW ↓
What's it like to drive?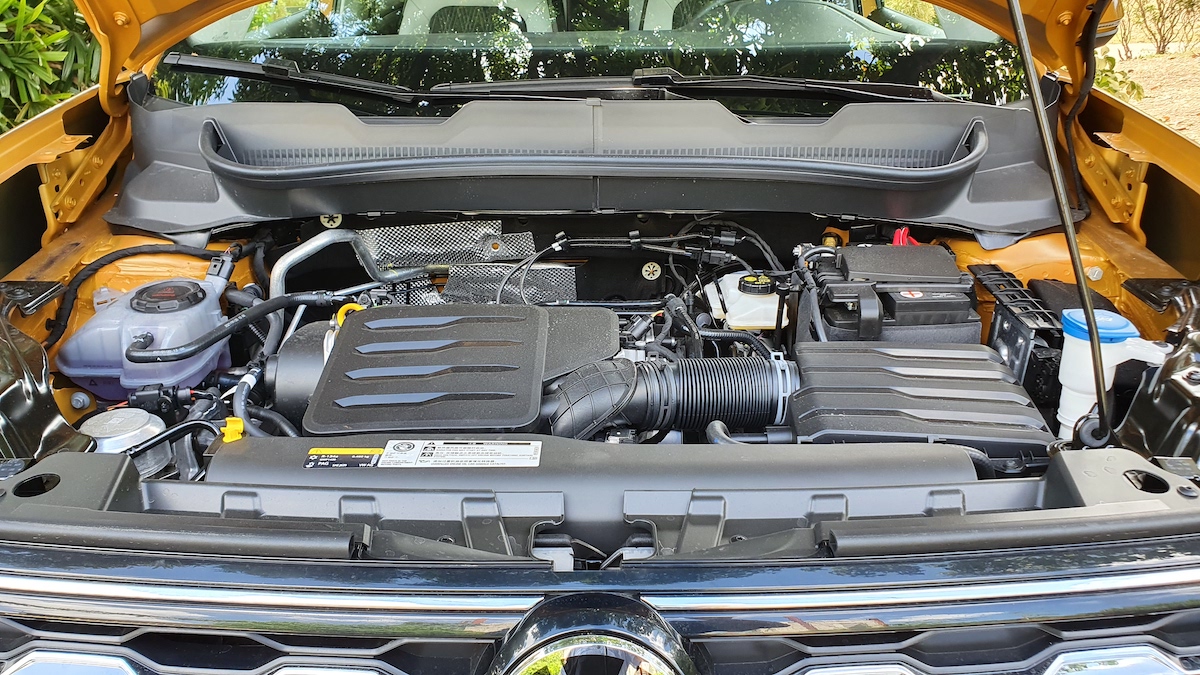 Underneath the T-Cross's hood lies a 1.5-liter four-banger gasoline with 111hp and 145Nm of torque, paired to a six-speed automatic gearbox. Its throttle response leaves a lot to be desired—the pedal feels too springy, and acceleration doesn't come nearly as quick as you want it to. On the plus side, it's a joy to drive once it hits cruising speeds, and the transmission is smart enough to select the right gear for the right occasion. The steering is light, but not overly so, and the thin tiller design makes for easy handling.
ADVERTISEMENT - CONTINUE READING BELOW ↓
Ride comfort here is decent, as the car does a good job absorbing the odd bumps and potholes. Commendable, too, is the abundance of room inside the cabin. It's only a five-seater, but all five will be quite comfortable. 
Cool. How much is it?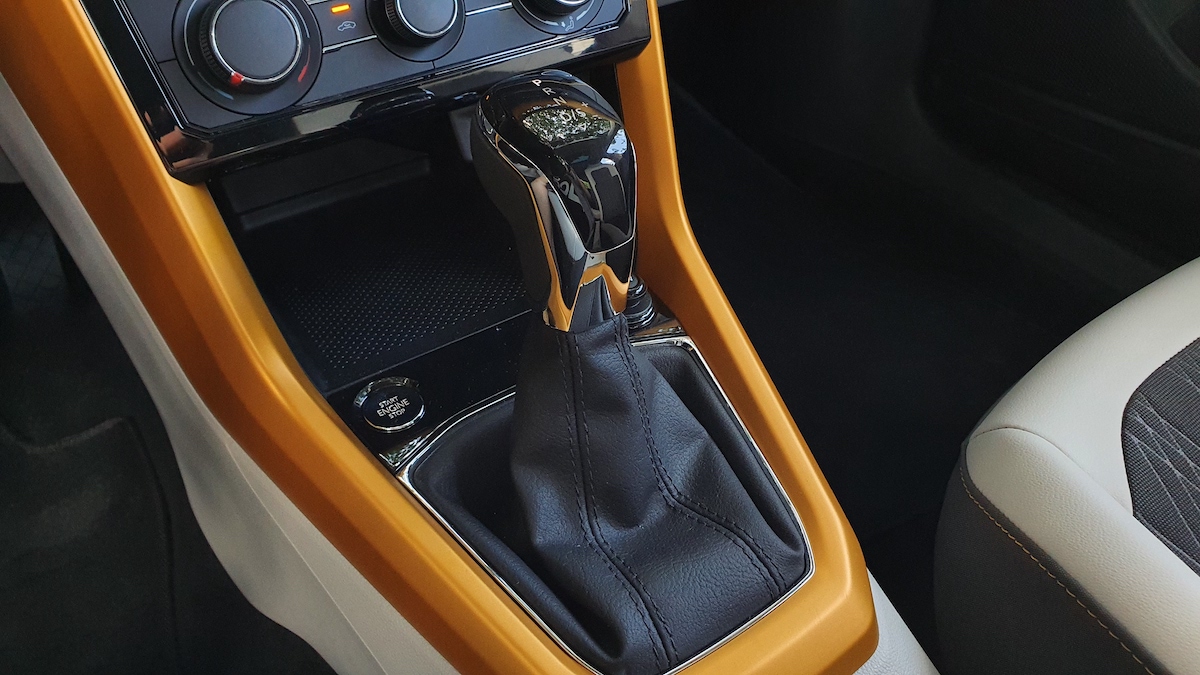 The SE variant of the T-Cross retails for P1,198,000, which puts in striking distance of models like the Ford EcoSport and the Hyundai Kona. It's a bit pricier than other China-sourced rivals, like the sub-P1 million MG ZS.
ADVERTISEMENT - CONTINUE READING BELOW ↓
It's certainly a unique car, but will the T-Cross truly stand out among the pack? Only time will tell.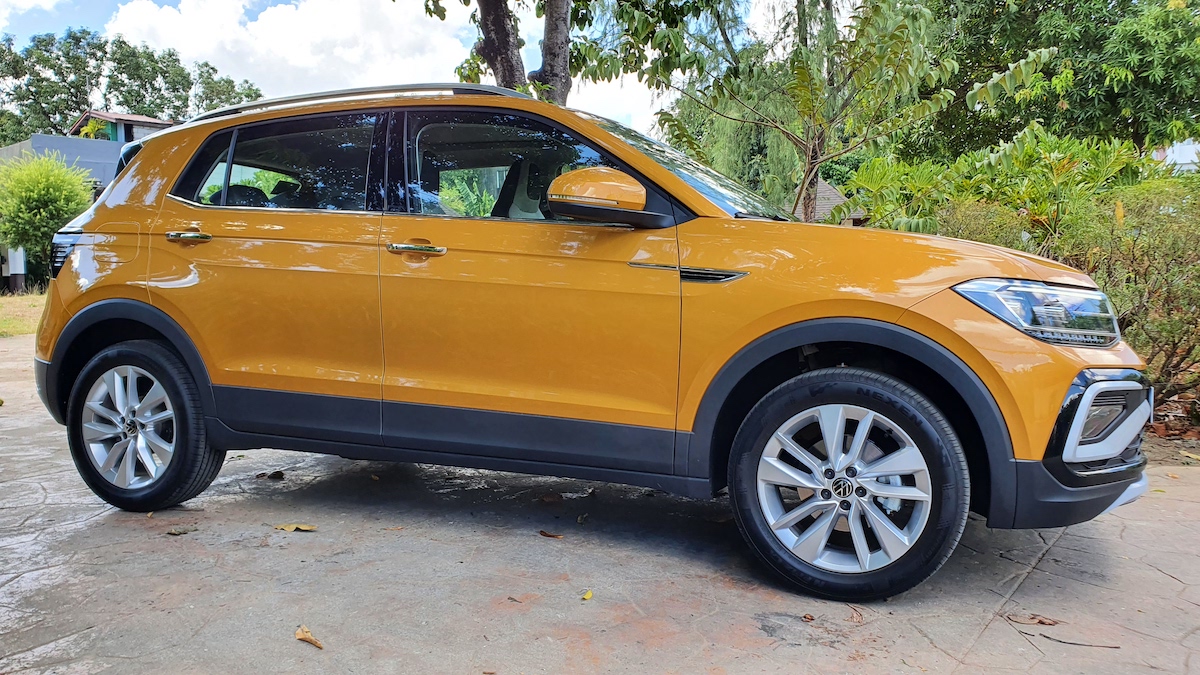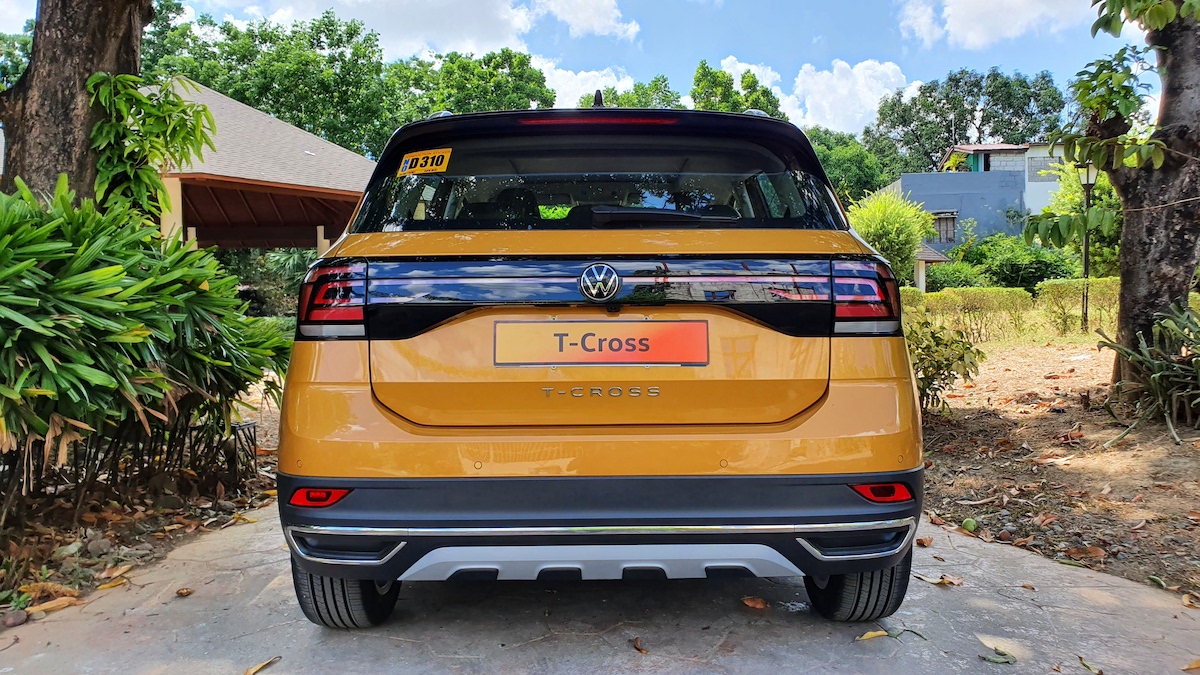 ADVERTISEMENT - CONTINUE READING BELOW ↓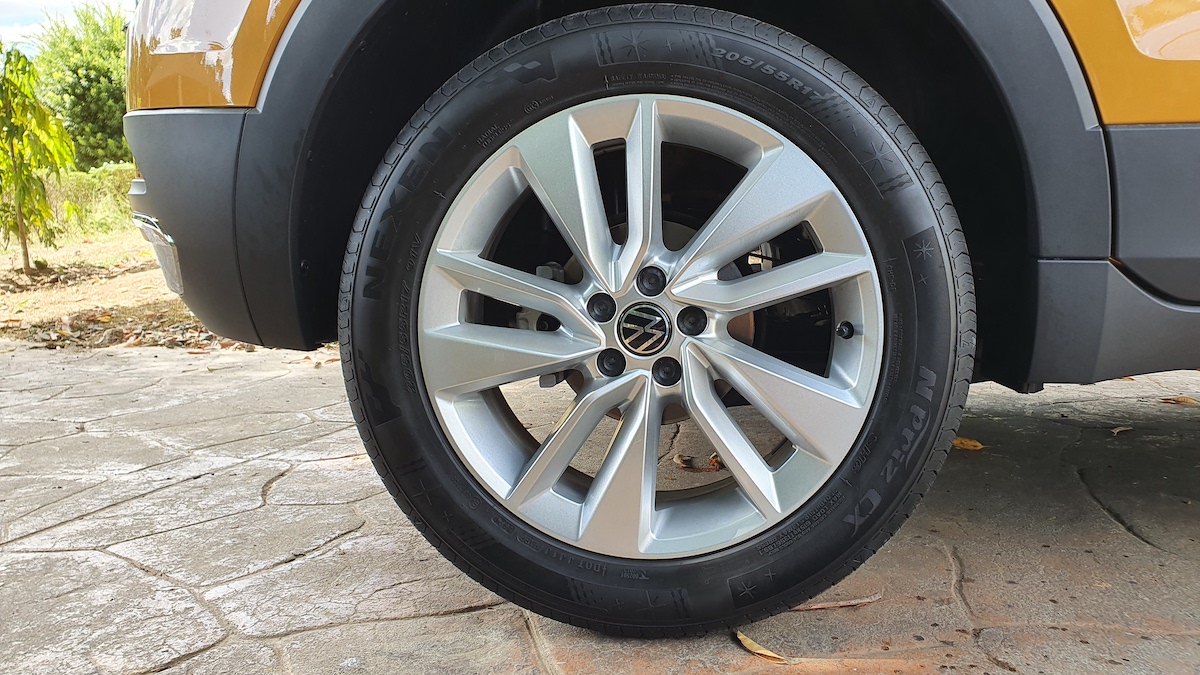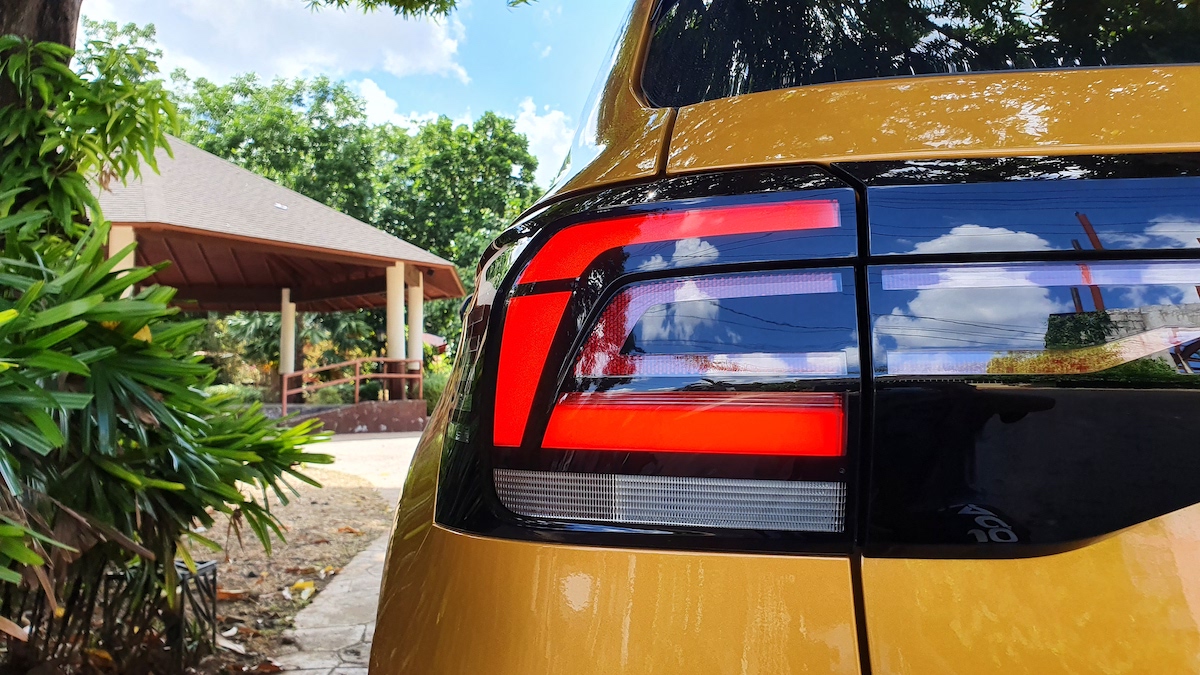 ADVERTISEMENT - CONTINUE READING BELOW ↓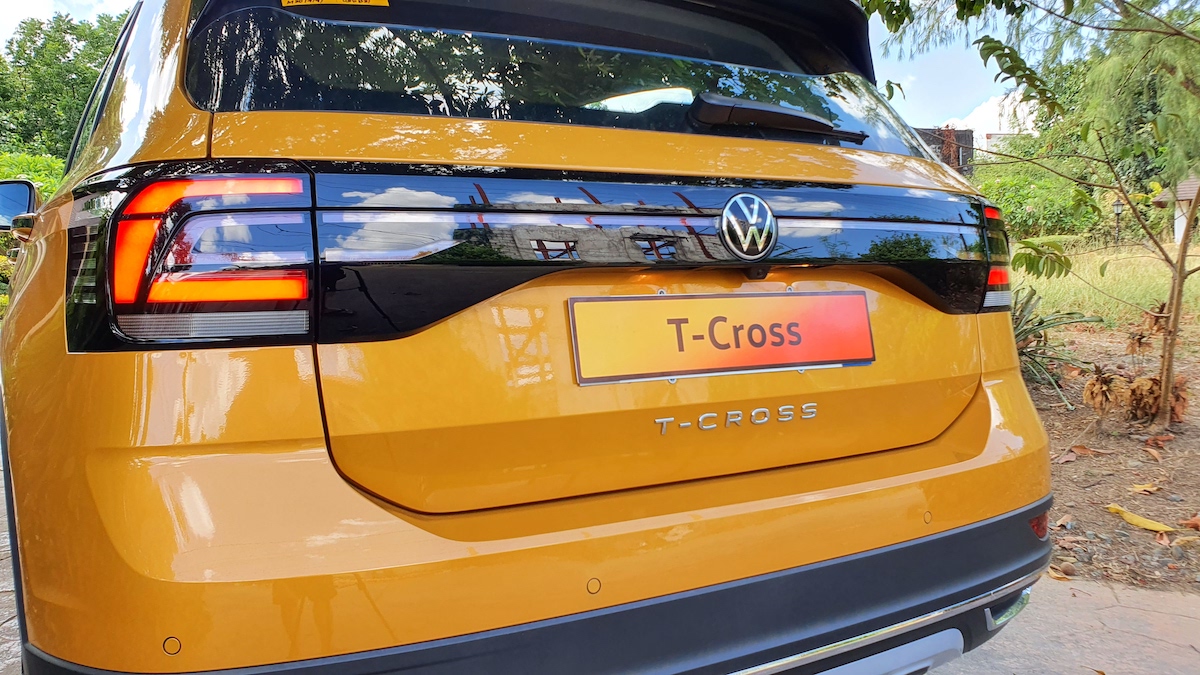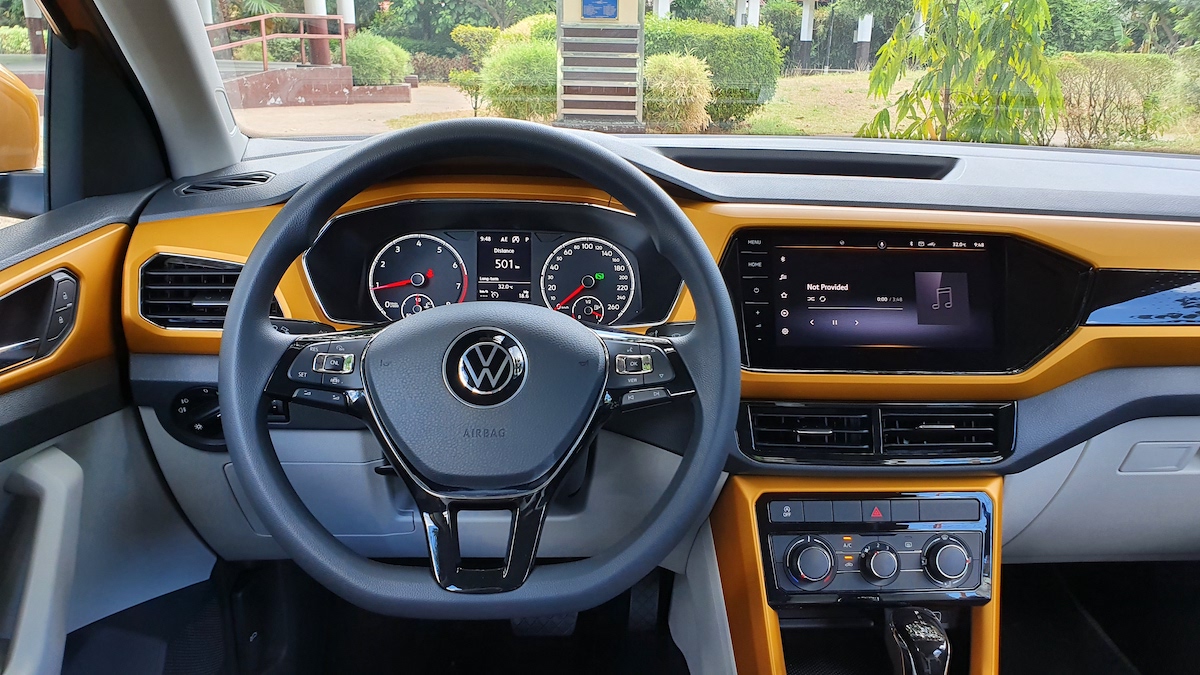 ADVERTISEMENT - CONTINUE READING BELOW ↓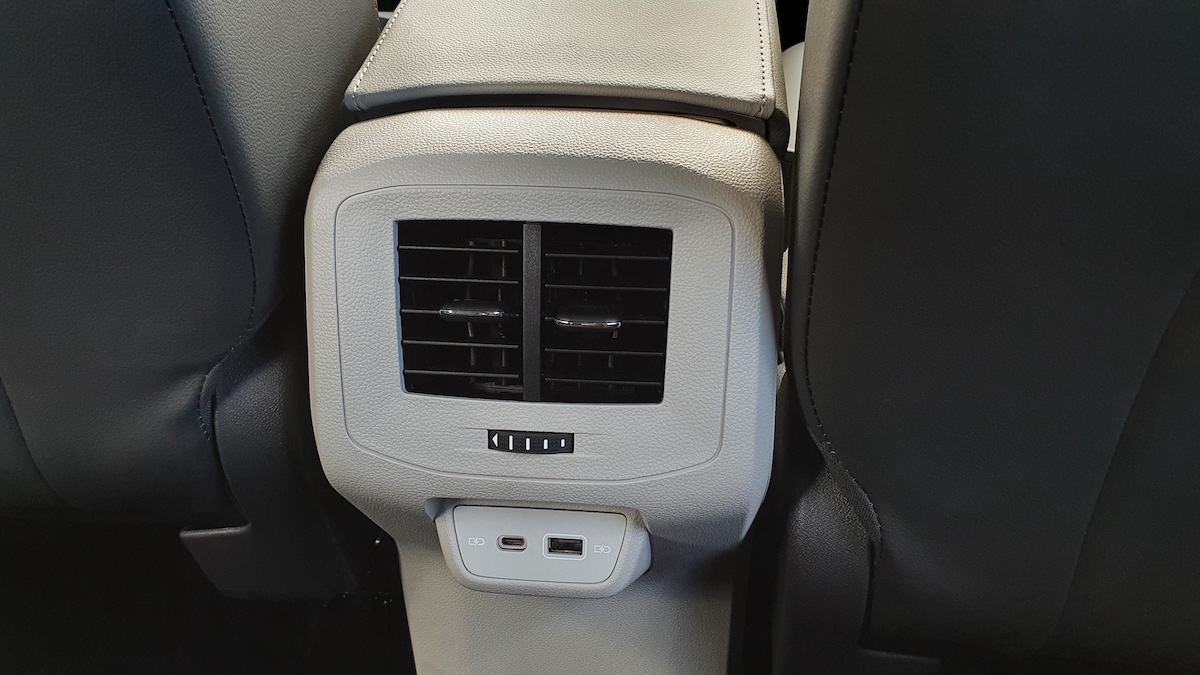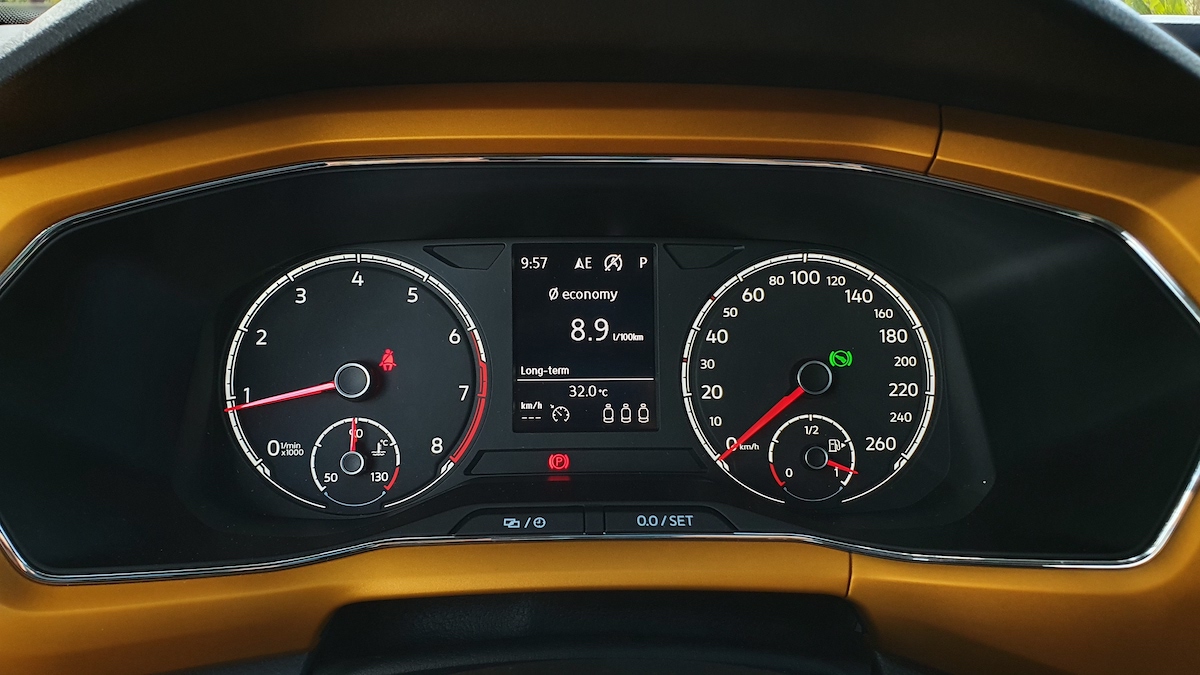 ADVERTISEMENT - CONTINUE READING BELOW ↓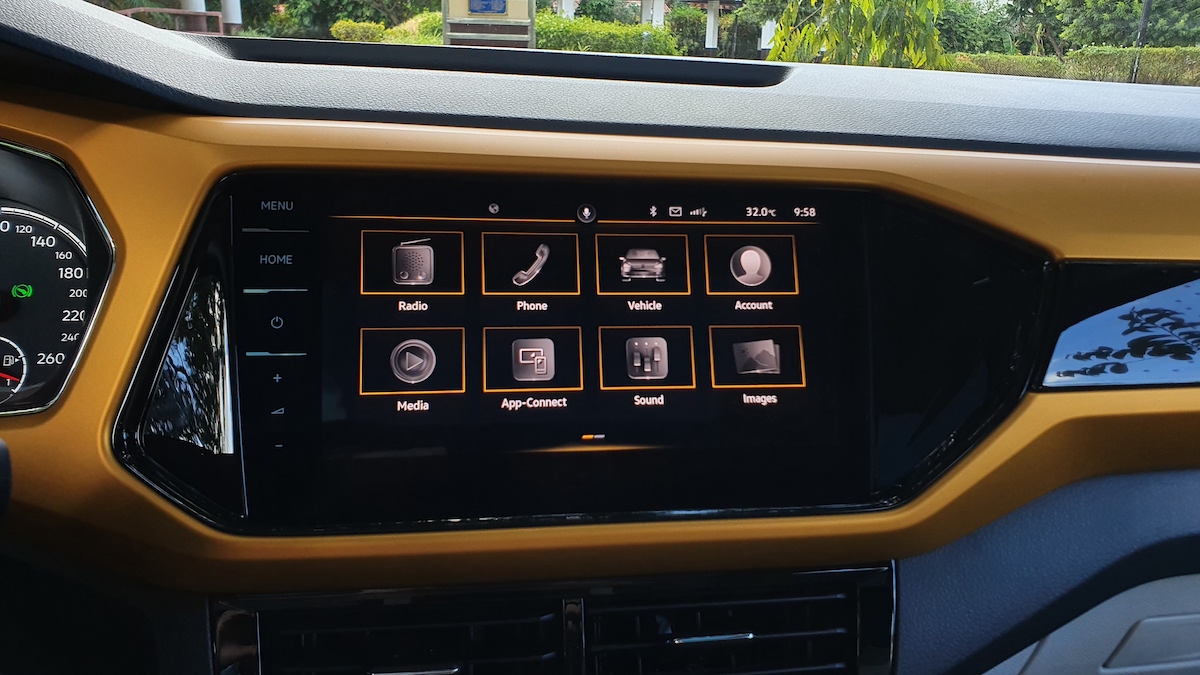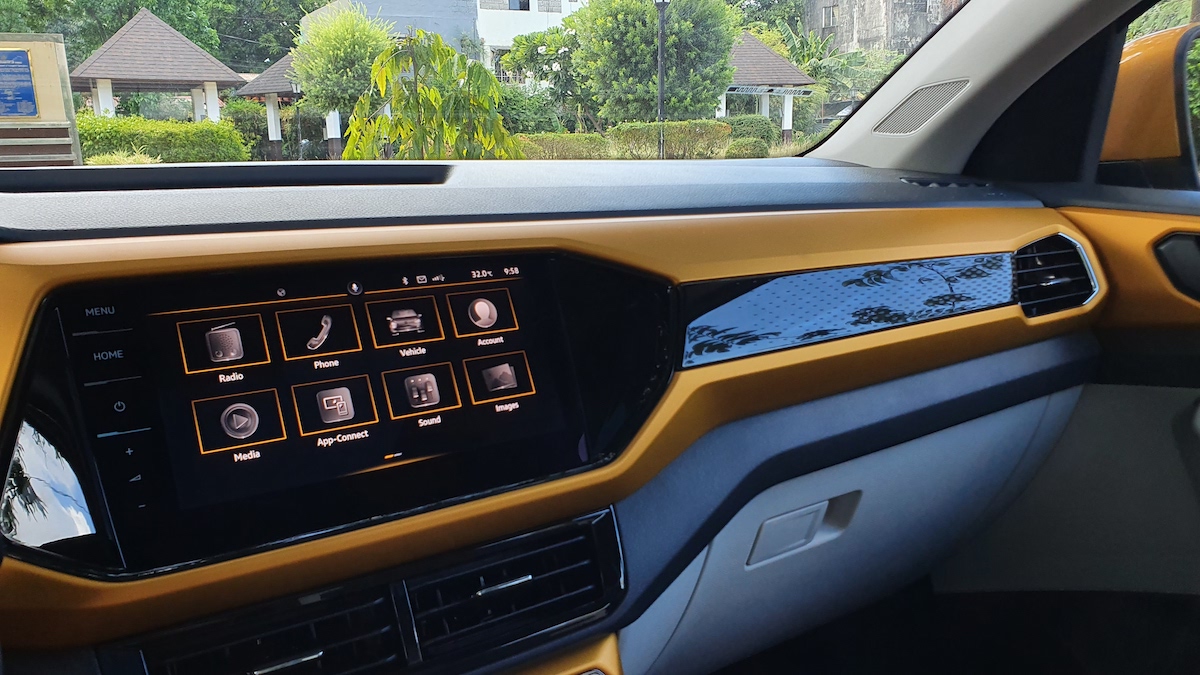 ADVERTISEMENT - CONTINUE READING BELOW ↓