It's the car formerly known as the Caravelle: VW's van-mit-windows. But the Multivan, despite its name and place in the Volkswagen range, ain't no humble van. Oh, no. It's gone all upmarket and thinks it's a car now.
Instead of sharing a body with the VW Transporter panel van, the new Multivan actually rides on the same MQB platform that underpins the likes of the Golf, the Tiguan, and, indeed, VW's latest Caddy van. That means it offers more car-like road manners, and VW can offer a wider suite of engines and technologies. Which is why, for the first time, VW's minibus can be spec'd as a plug-in hybrid.
But it still looks like...well, a van.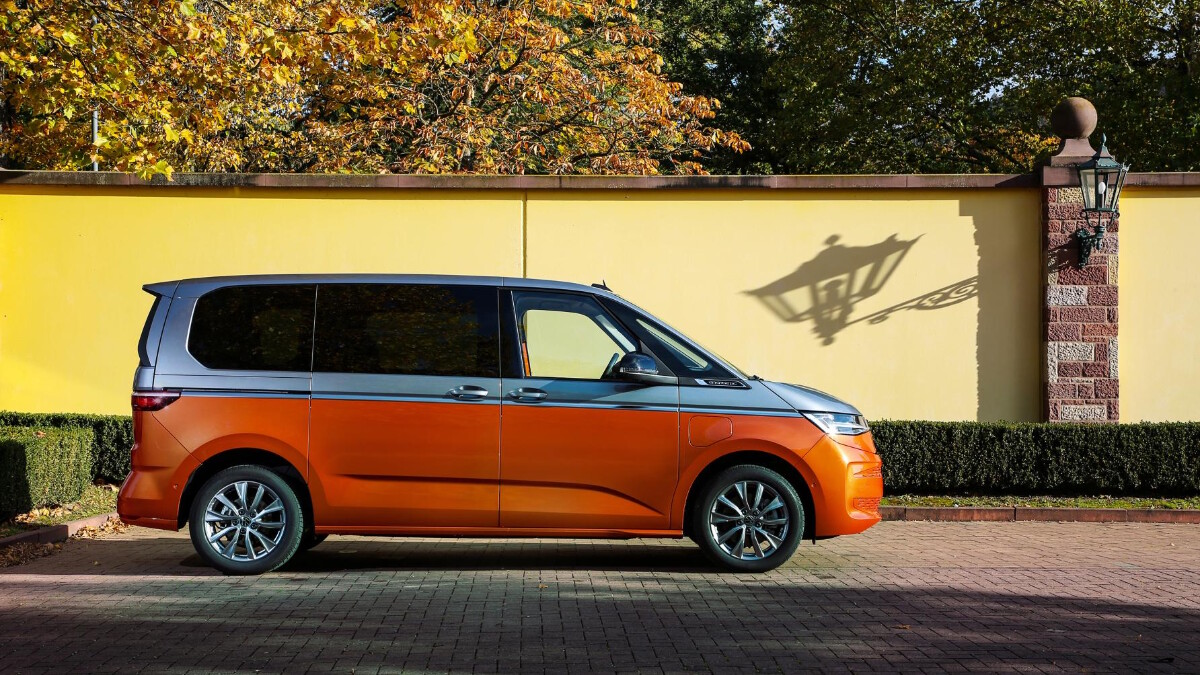 ADVERTISEMENT - CONTINUE READING BELOW ↓
Albeit quite a handsome one, no? Like the latest Golf, the front features slender headlights and a lightbar motif on either side of the VW badge. The grilles are body color and relatively slimline—it's certainly riffing off the upcoming ID Buzz, which will move the world of Volkswagen vans into the fully electric age.
You can have cheery two-tone paintwork with a waistline color split if you want to channel your inner ice-cream salesperson, and the selection of alloys is cooler than is offered on a Golf these days.
It's a well-proportioned thing, but thanks to a request from Caravelle owners that the car should be able to access low-roofed parking garages, the overall height of the Multivan is 43mm lower than the old Caravelle. It's also wider to the tune of 37mm, and the wheelbase is a whopping 124mm longer than before. Length-wise, you have two choices: The standard L1 and the longer L2, which has the same wheelbase but tacks on 200mm to the rear overhang, to eke out more rear-seat room and a bigger cargo area. Both versions have sliding doors on both sides and a top-hinged tailgate to the rear.
ADVERTISEMENT - CONTINUE READING BELOW ↓
Recommended Videos
Give me a quick engine lowdown.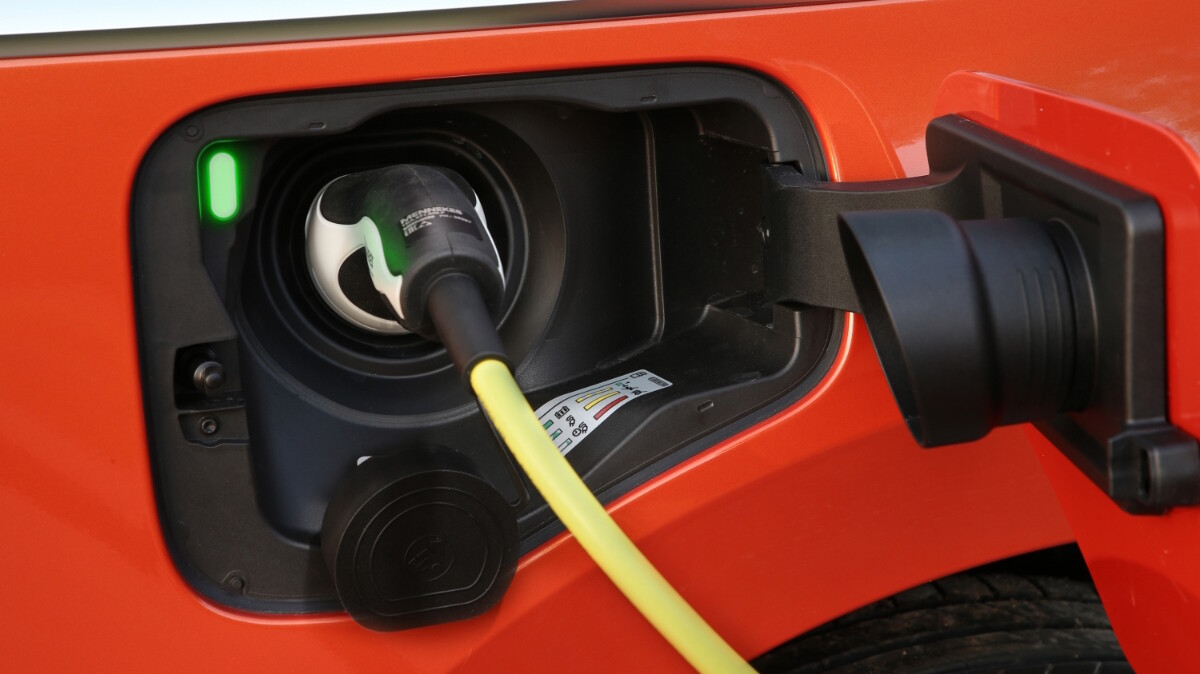 Easy: There's no turbodiesel until 2022, which tells you how far TDI is up on Volkswagen's priority list. Choose from a 1.5-liter turbopetrol with 134hp or a 2.0-liter gasoline good for a heady 204hp. The headline act is the plug-in hybrid, which teams a 1.4-liter gasoline engine and an e-motor with 13kWh of battery to call upon.
ADVERTISEMENT - CONTINUE READING BELOW ↓
This results in 215hp when they're both awake, and up to 50km of electric range when they're not. You can't have a manual anymore—all versions get twin-clutch automatics, though it's six gears in the eHybrid and seven everywhere else. And thanks to the auto-only policy, the gear selector is now a dash-mounted switch, not a chunky lever. This frees up storage space and makes the interior look cleaner.
On the road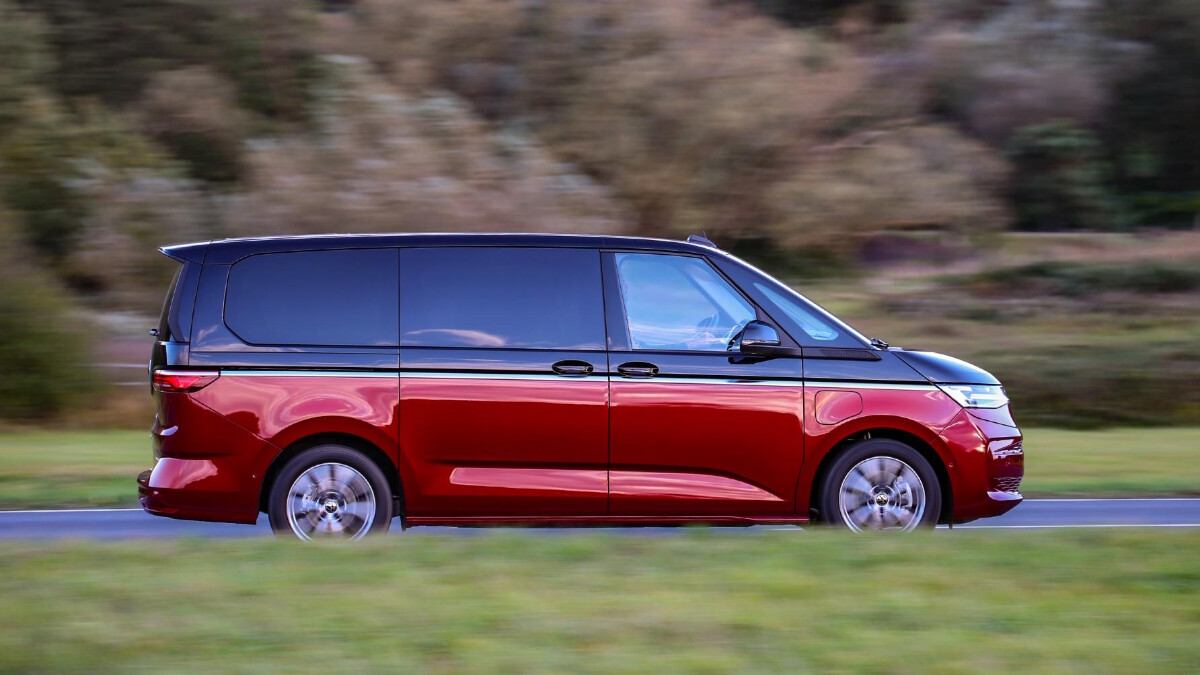 ADVERTISEMENT - CONTINUE READING BELOW ↓
VW expects the plug-in eHybrid to be a big customer draw for the new Multivan, though its insiders admit that a car like this will be demanded to perform a wide repertoire of duties. And for the likes of airport-taxi firms bombing up and down highways to deliver expectant passengers, e-range is less important than for an urban-dwelling chauffeur service or school-run family. So, the balance between hybrid and pure combustion sales isn't quite known yet. Handily, we've tested both.
The 204hp gasoline makes cruises incredibly smoothly for a four-cylinder, but prod it with a stick and you get a reassuring response and a mildly rorty engine note, which is...unexpected. However, even lightly loaded with only two aboard, it returned under 13-14km/L. This can be massaged with plenty of lift-and-coast anticipation, as the twin-clutch gearbox uncouples from the drivetrain to allow the Multivan to sail down gradients with minimal resistance.
ADVERTISEMENT - CONTINUE READING BELOW ↓
Tell me about the eHybrid.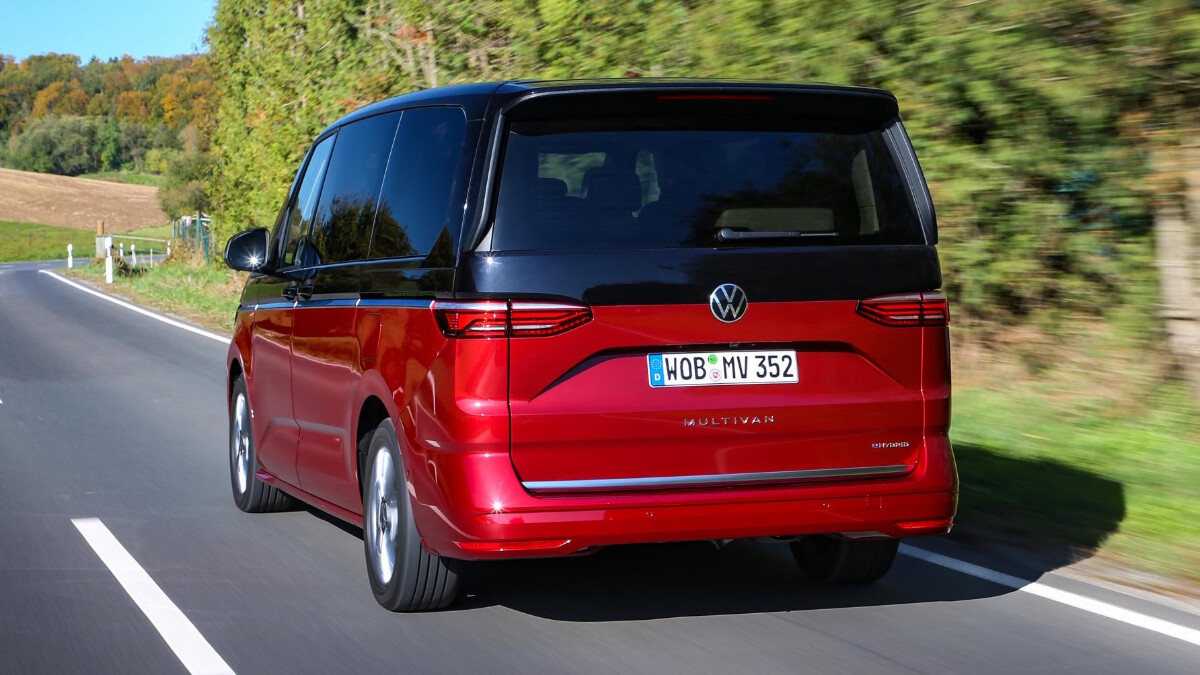 Should fuel economy be a top priority, the eHybrid looks like a no-brainer. Official WLTP fuel consumption and CO2 output aren't available at the time of writing, but with 10kWh of usable battery capacity and an all-electric range of up to 50km at speeds of up to 113kph, it'll offer a versatile repertoire on paper.
ADVERTISEMENT - CONTINUE READING BELOW ↓
Our test was limited to a couple of hours in an eHybrid only charged to 75% capacity, but this managed to cover 25km on pure e-power, including several miles of highway cruising, before draining the battery. After that, when the engine joined in to charge the battery up, average fuel economy settled at an indicated 17.4km/L.
You'll notice the eHybrid's nadgety brake-pedal feedback as it juggles regen and disc-braking, but otherwise, the handover between battery and gasoline power is mostly smooth and unintrusive, though if you really clog it, that diminutive 1.4-liter engine gets thrashy. On e-power alone, performance is adequate up to modest highway speeds
How does it handle?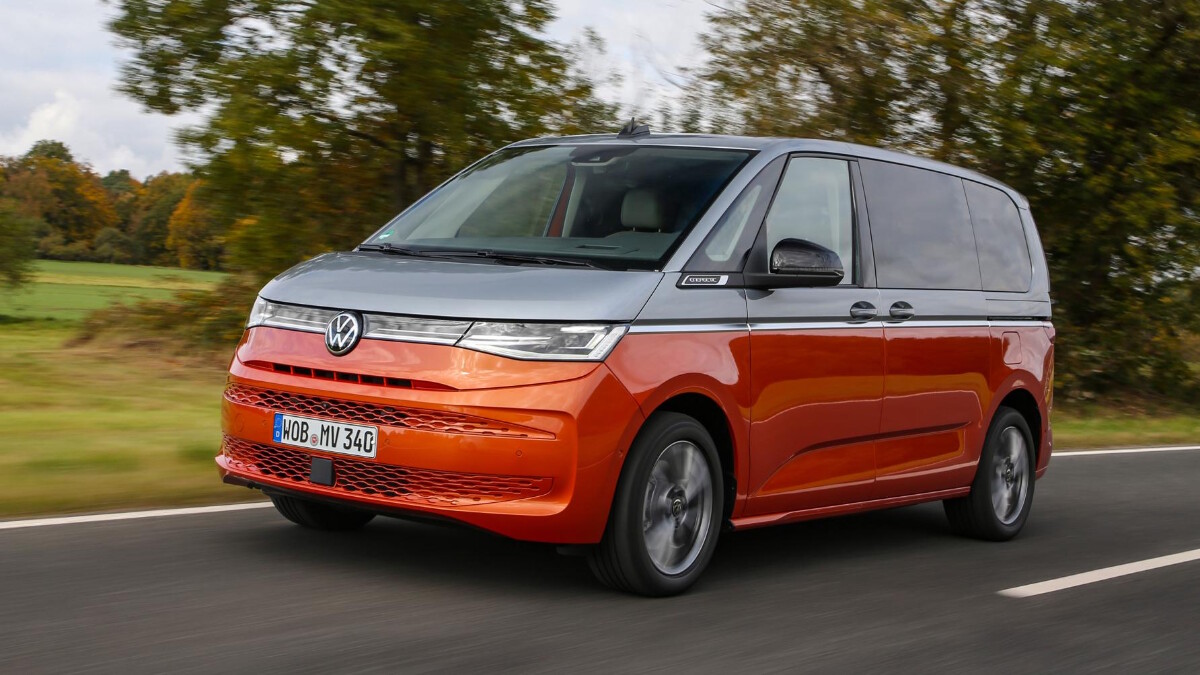 ADVERTISEMENT - CONTINUE READING BELOW ↓
Mooching on e-power suits the Multivan's gait. This is a deeply unsporting car. Why on Earth VW has fitted it with paddle shifters and a sport mode is anyone's guess. This car brings out the driver you'd like to think you are: courteous, considerate, easygoing. Every control is low-effort, the steering especially, and the ride—on optional DCC adaptive suspension—is absorbent. Wheels up to 19 inches are available, but we'd stick to a 16- or 17-inch set for maximum comfort.
It's easy to place, too, not simply because the body is so slab-sided, but because the Multivan's hood is easily visible from the pilot's chair and the split A-pillars are helpful at oblique junctions and roundabouts. Tech helps where humans are fallible: All the usual reverse-parking, blind-spot-monitoring, forward-brake-assisting, lane-keeping guardian angels from the existing range of MQB-based cars is now plumbed into the Multivan.
ADVERTISEMENT - CONTINUE READING BELOW ↓
Wind noise isn't very prevalent, and the car itself feels stiff, with only a shudder through the boxy structure if you catch a particularly nasty pothole mid-corner, while that side's suspension is already loaded.
On the inside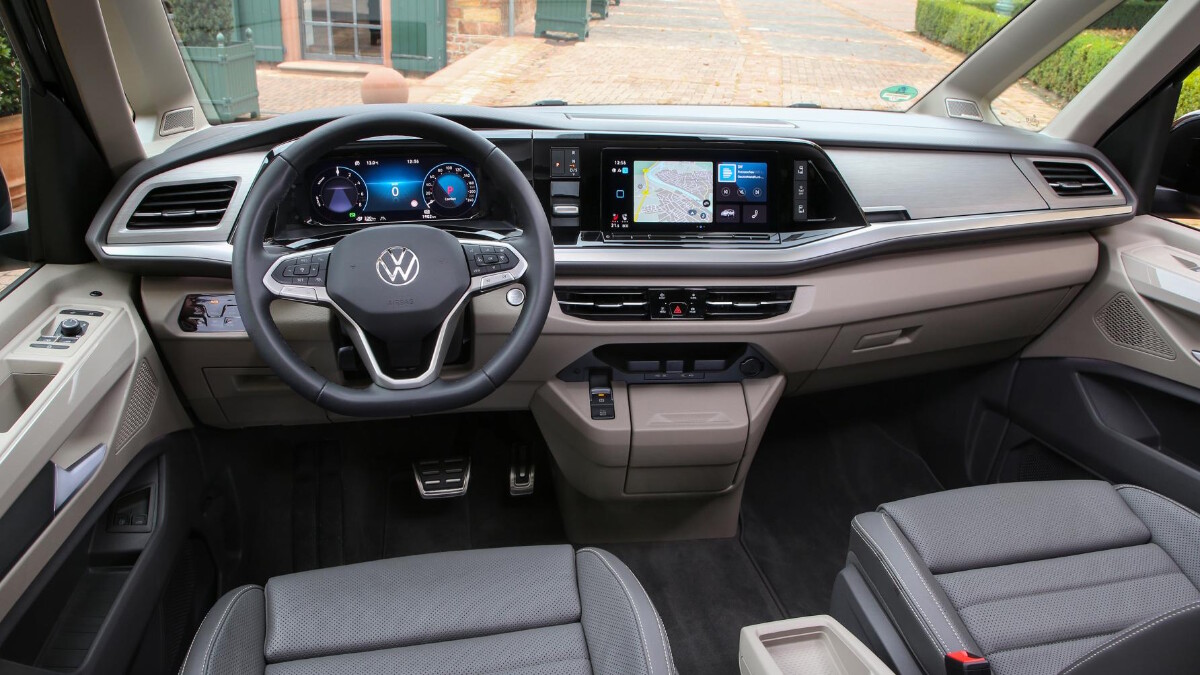 Volkswagen is very proud of how digital and connected the new Multivan is. Hmm. It's at pains to point out that the Multivan is replete with screens, featuring the 10.25-inch digital cockpit instruments and the 10-inch touchscreen from the latest Golf, ID.3, and ID.4.
ADVERTISEMENT - CONTINUE READING BELOW ↓
That's not the selling point Volkswagen thinks it is, given that this system is still unintuitive and frustratingly laggy, particularly when first booted up. Unfortunately, that's exactly when an infotainment system needs to be at its best—that's when you're setting the nav and a playlist.
The volume and temperature 'gutter' remains unlit, and impossible to use after sunset. The nav screen defaults to grid coordinates rather than a map. It surely should have been patched with a software update by now, if not replaced by a competent screen.
Tell me about the practical touches.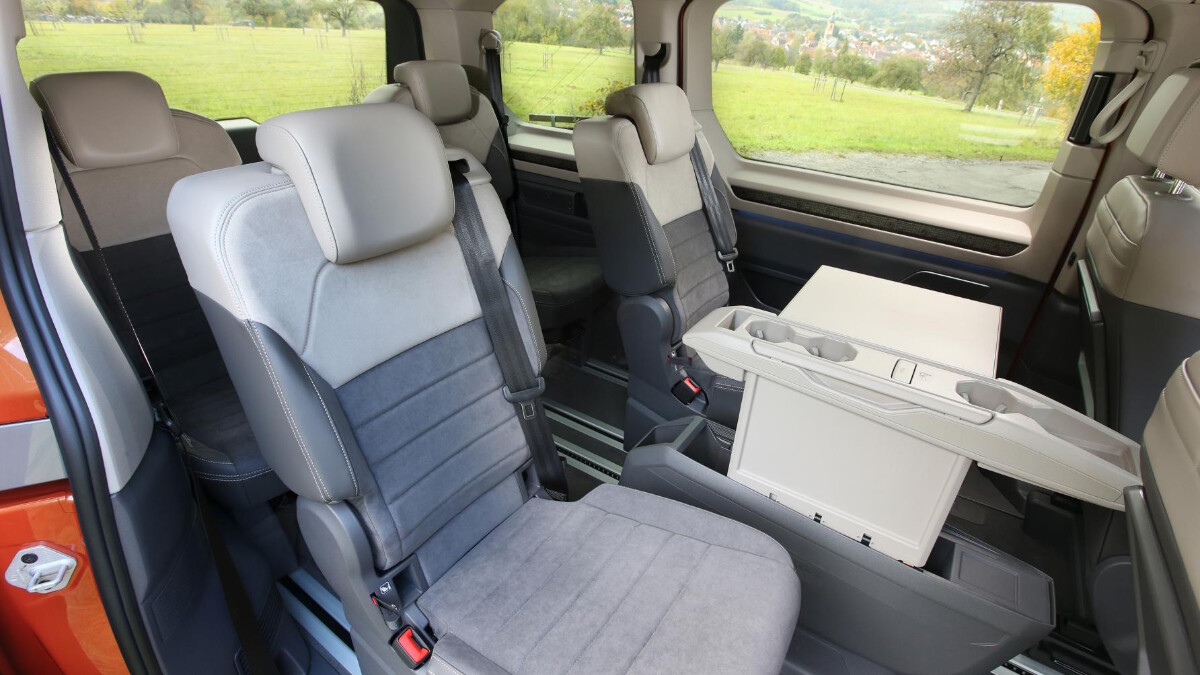 ADVERTISEMENT - CONTINUE READING BELOW ↓
Elsewhere, the dashboard is less minimalist, and massively better for it. There's a grippy wireless charging pad jutting from a cubbyhole that keeps your phone out of sight and out of temptation. Popout cupholders are sited within easy reach. There are double-decker storage pockets in both front doors and two glovebox compartments. Slide-out drawers can conceal valuables under the seats.
It's notably better-finished than traditional vans with windows, and touches like metal door handles and the supple leather steering wheel (thankfully free of the Golf GTI's horrid haptic buttons) ramp up the perceived quality.
Is there enough storage?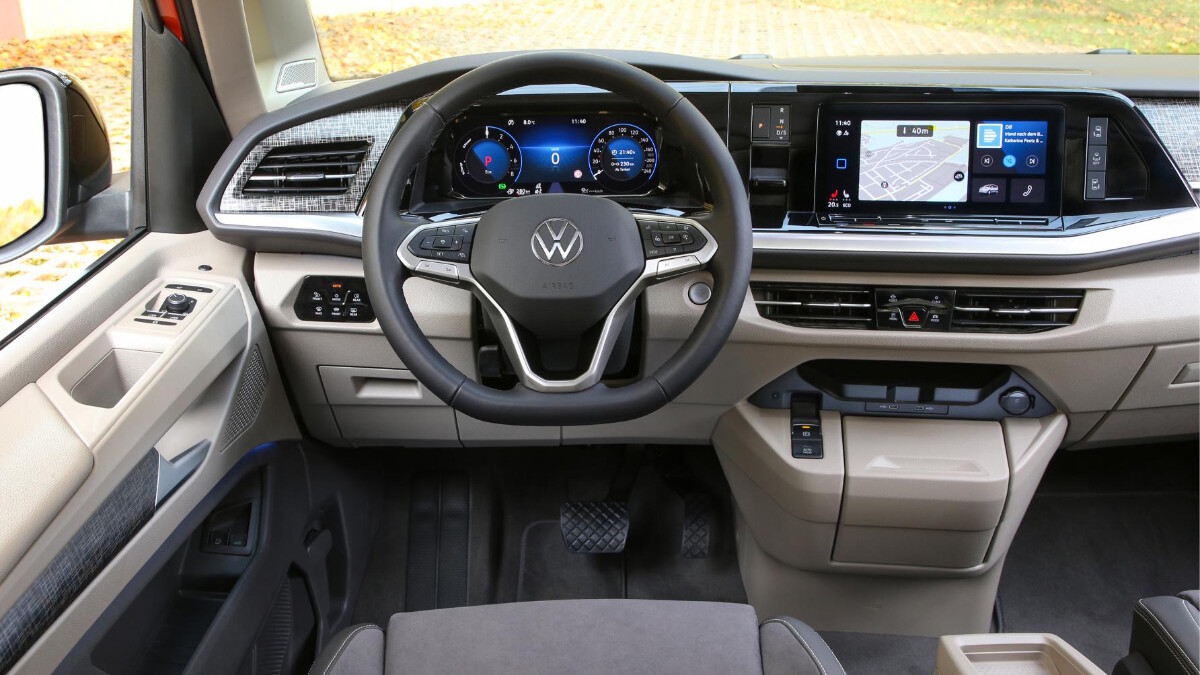 ADVERTISEMENT - CONTINUE READING BELOW ↓
You'd think so, but a dash-top cubby was, in the versions we tested, judged less important than a massive hi-fi speaker. We'd sooner have more space for snacks. Each row gets a couple of USB sockets, but as they're USB-C, you'll need an adapter or new cable for charging most current devices.
Now, the really practical stuff. By making the gear selector a simple switch on the dash, there's no pesky gear lever cluttering up the front of the cabin, so in combination with the flat floor, it's easy to move about inside. There's also a sliding center console with cupholders and fold-out tables that can be summoned. These are useful since the fold-out picnic tables on the back of the seats are flimsier than an election promise and look like they'll last about as long.
What can I do with the interior?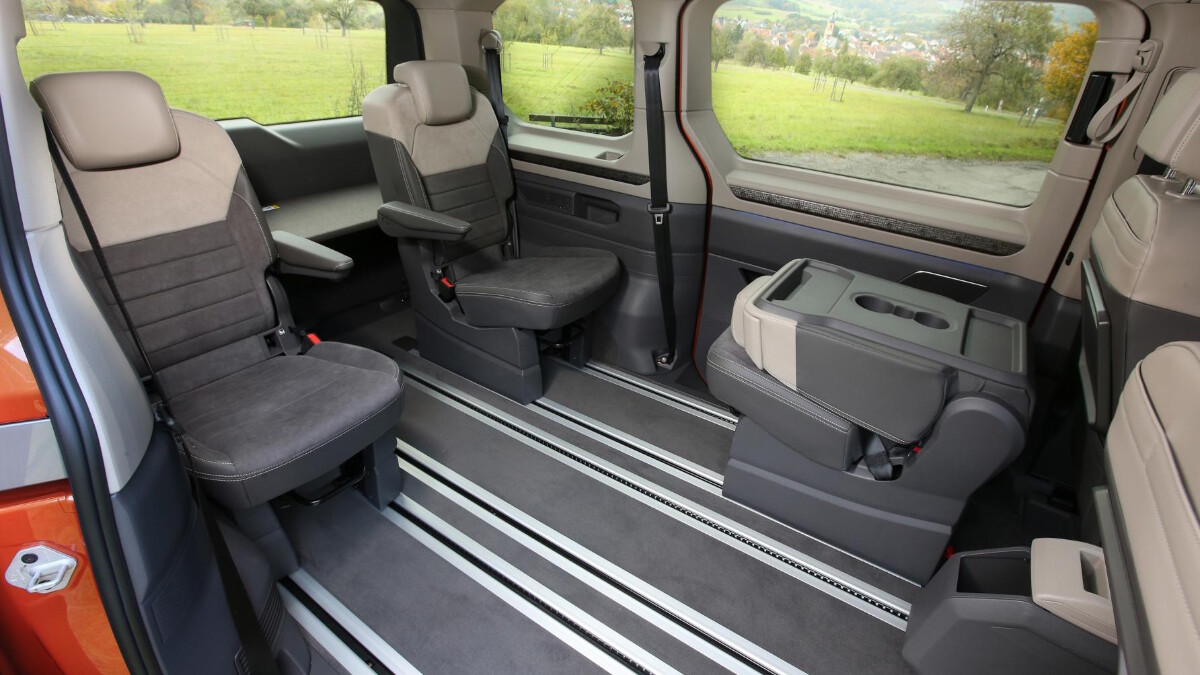 ADVERTISEMENT - CONTINUE READING BELOW ↓
The seats can all recline and fold about, or be removed entirely and orientated rearwards so your children can argue face to face. They're 25% lighter than before, but still hardly wieldy. You'll arrange the feng shui once, and make a mental note to pack lighter next time.
Cleverly, the seat runners are powered, and thanks to electrical contacts underneath the chairs, each can be heated. Unlike the occupants of the front seats, second- and third-row passengers get an actual clicky button for this, instead of touchscreen hell. The luxury.
ADVERTISEMENT - CONTINUE READING BELOW ↓
If you're regularly seating seven, it's worth upgrading to the longer L2. Out back the tailgate is optionally motorized, but bike racks have to be towbar-mounted, not door-mounted. The towbar is optional. Fit a rack and you can't open the rear. This catch-22 cost the Multivan three sales in the Top Gear office alone.
As for cargo space, you get 469 liters in the base version, with up to 3,672 liters if you rip all the seats out and treat it like, well, a van. Go for the longer L2 and that's a 763-liter loading area with over 4,000 liters in Space Shuttle mode.
Final thoughts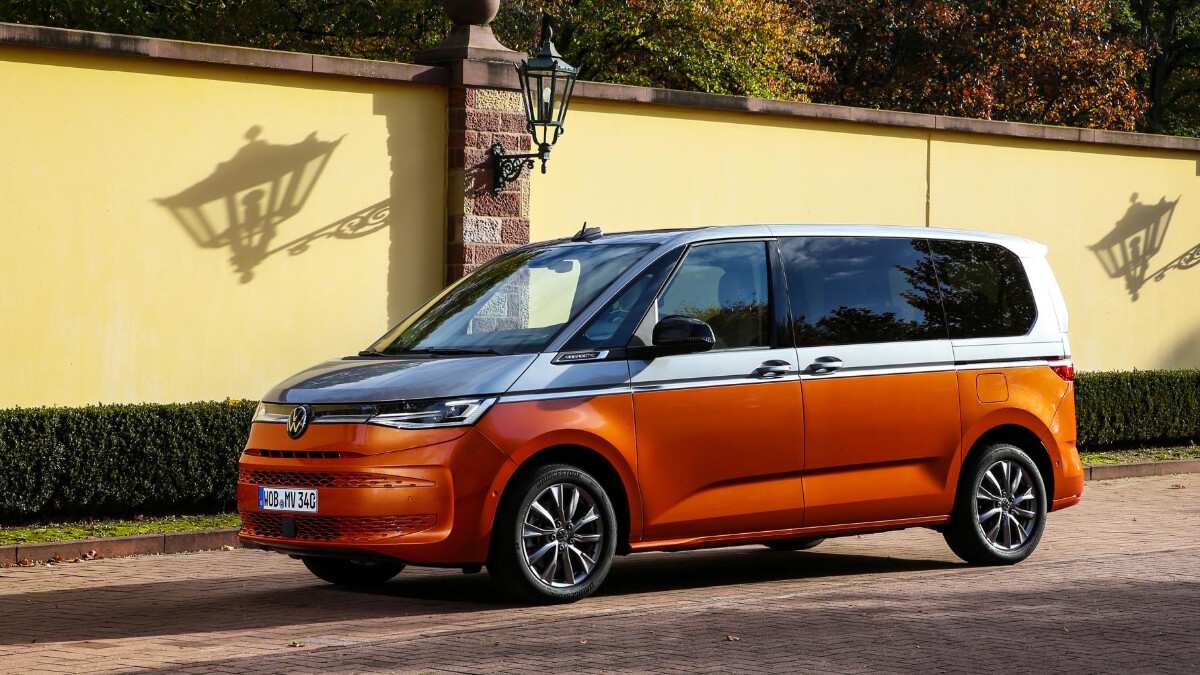 ADVERTISEMENT - CONTINUE READING BELOW ↓
The Multivan is really a new catch-all replacement for the old Sharan and current Touran MPVs as well as a true minibus. And there's no doubt that moving it onto a proper car platform has greatly improved refinement and available technologies. That said, bugbears with VW's dead-end current infotainment remain.
And really, it's impossible to be definitive with a first-impression drive in a top-spec variant: This is a car that needs loading up and tasking with a weekend away. Then we'll know for certain if this is truly the ultimate car that thinks it's a van.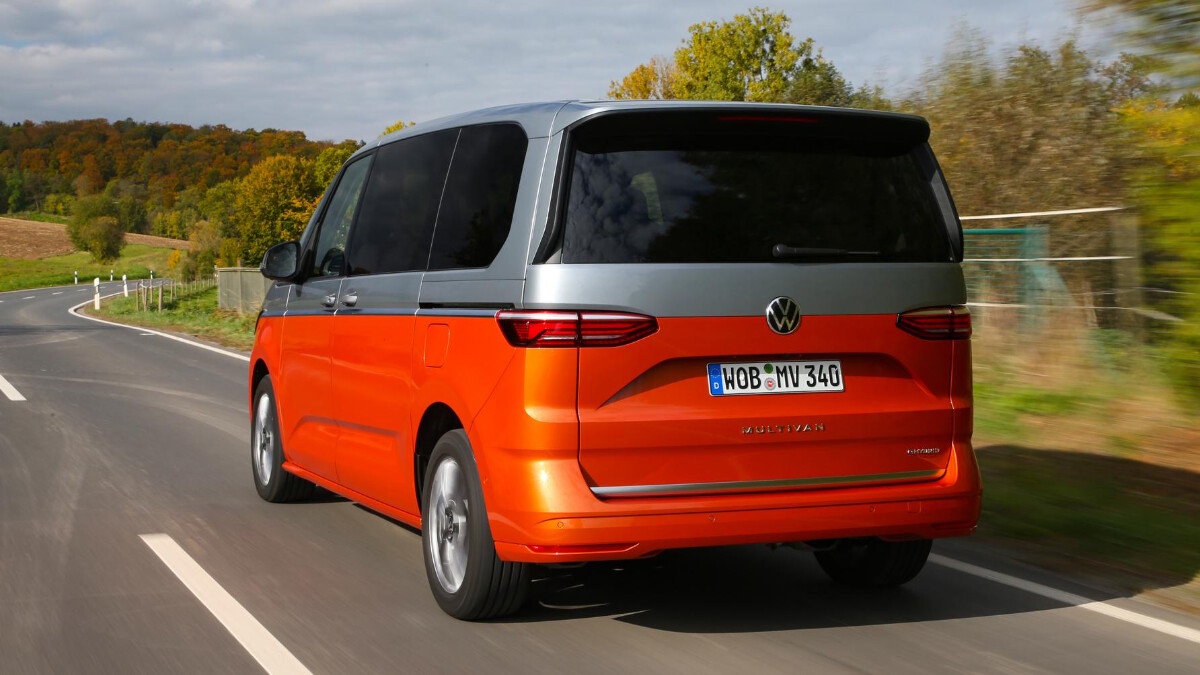 ADVERTISEMENT - CONTINUE READING BELOW ↓
NOTE: This article first appeared on TopGear.com. Minor edits have been made.