The Ioniq 5 is the first of a new family of all-electric cars from Hyundai—expect smaller Ioniq 3s and 4s and a larger Ioniq 6 in the fullness of time. And expect those to be rather excellent machines, if this first effort is anything to go by.
Is this Hyundai's first go at an EV?
Nope, the Koreans have been quietly making decent electric cars for some time now. The old teardrop-shaped Ioniq was available as a pure EV, though most left the factory as mild hybrids, and for a few years now, we've been seriously impressed by the Kona Electric, a small crossover that embarrasses the likes of an Audi e-tron and the Jaguar I-Pace for battery range.
Worthy as those cars are, Hyundai realized it wasn't going to get a foothold in the EV gold rush alongside the likes of the Volkswagen ID cars unless it wrapped up everything it had learned about going electric in a body that turned a few heads. And then dropped jaws into laps when we clapped eyes on the interior. And this is what makes the Ioniq 5 one of 2021's standout star cars. It's an EV you'll want to own just from clapping eyes on it—before the range and features seal the deal.
ADVERTISEMENT - CONTINUE READING BELOW ↓
Let's talk about those looks.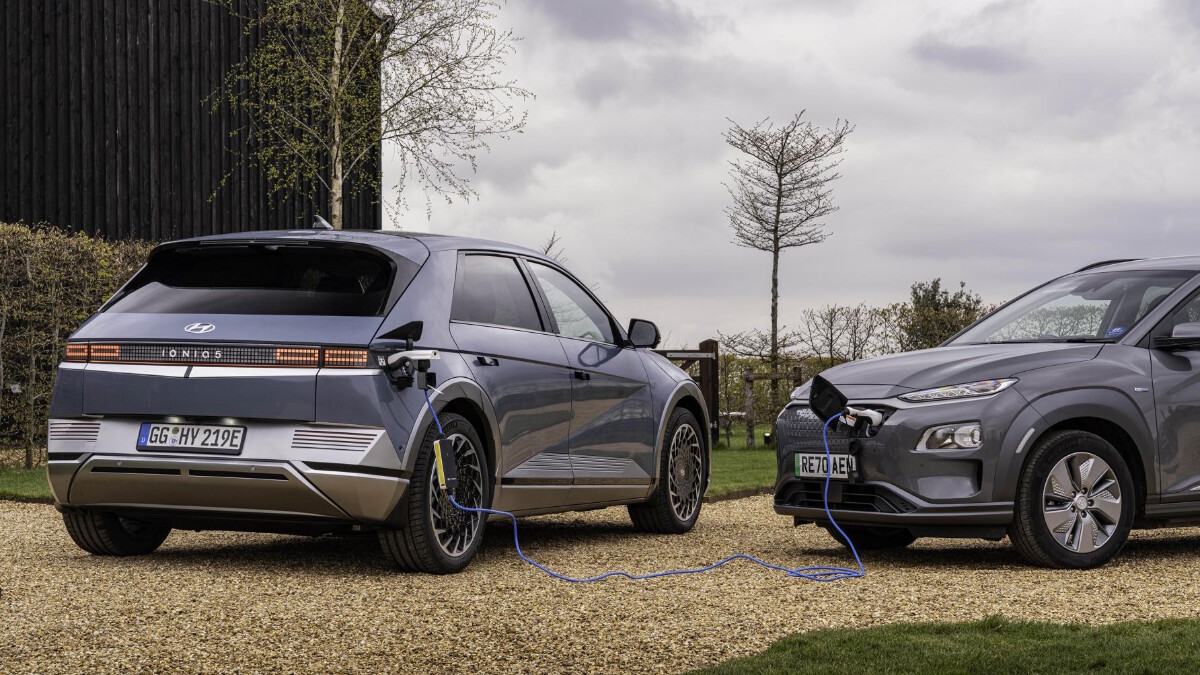 This is easily the biggest head-turner among EVs right now. No fake grille—just a light motif that 'bleeds' through the front trim. The front frown looks purposeful, the creased sides are brave, and the LED-festooned rear is pure Pixar movie robot. It's a tremendous piece of car design that somehow hits all the aero and pedestrian-safety targets while looking like a cross between a DeLorean hot hatch and a prop from Blade Runner.
ADVERTISEMENT - CONTINUE READING BELOW ↓
Recommended Videos
I can't work out how big it is. A city car?
Optical illusion, that. While the Ioniq 5 can appear in pictures to be the same size as the wee Honda e and the Fiat 500e, it's actually a large Range Rover Evoque-sized crossover masquerading as a family hatch. It rides on a new bespoke Hyundai platform set to underpin a fleet of new EVs with the usual mix-and-match approach to front and rear motors and a 'skateboard' slab of batteries under the floor. Hyundai has made a boon of that by giving the Ioniq 5 a raised seating position and an upright, airy glasshouse. So it feels spacious, and it's easy to place in town.
Let's be having those specs, then.
Refreshingly simple, this. Take note, VW ID.3: This is how to keep an EV trim lineup simple.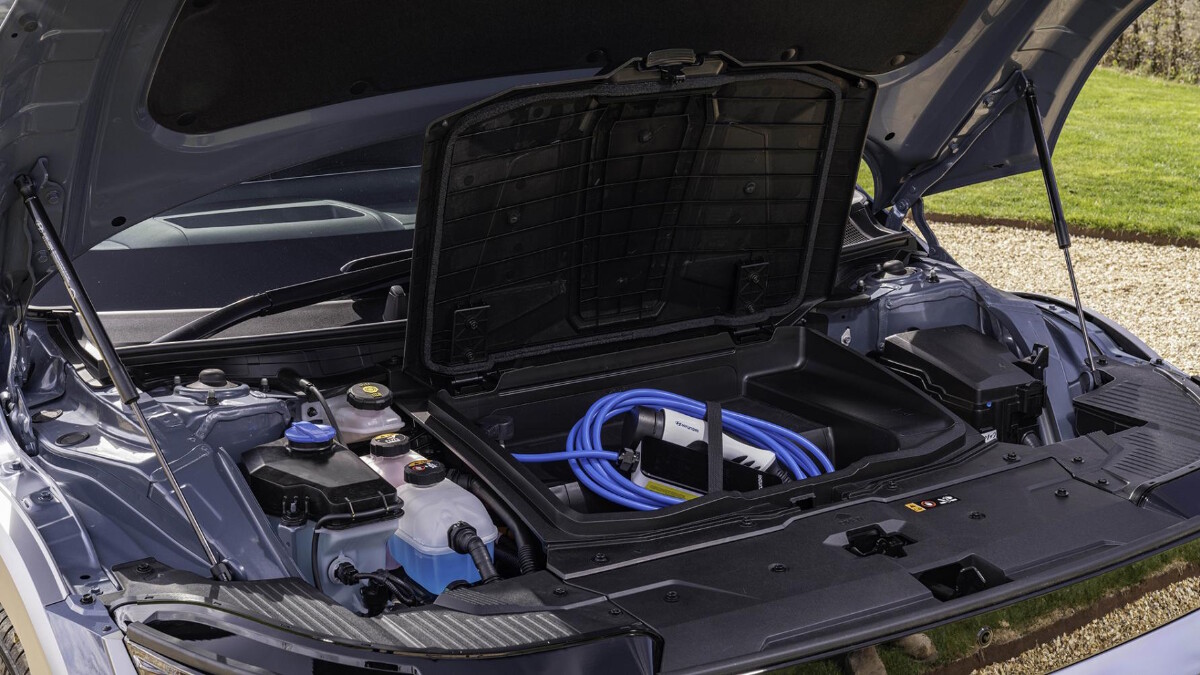 ADVERTISEMENT - CONTINUE READING BELOW ↓
The entry-level Ioniq 5 costs £36,995 (P2.59 million). The only propulsion option is a 168hp rear motor powered by a 58kWh battery good for a claimed 383km of range. Go for the £39,000 (P2.73 million) middle trim and you have the option of a 73kWh battery (upping range to 480km). Power is also boosted to 215hp. Or, you can go all out with a second motor up front, dropping range by 10% in exchange for over 300hp, and 0-100kph in 5.2sec.
On the near-£50,000 (P3.5 million) ultimate trim level called, um, Ultimate, you still get the choice of all three powertrains, but Hyundai will tempt you with 20-inch rims, a head-up display, and the ability to use your car to power other electrical devices. Even other EVs. Seriously.
On the road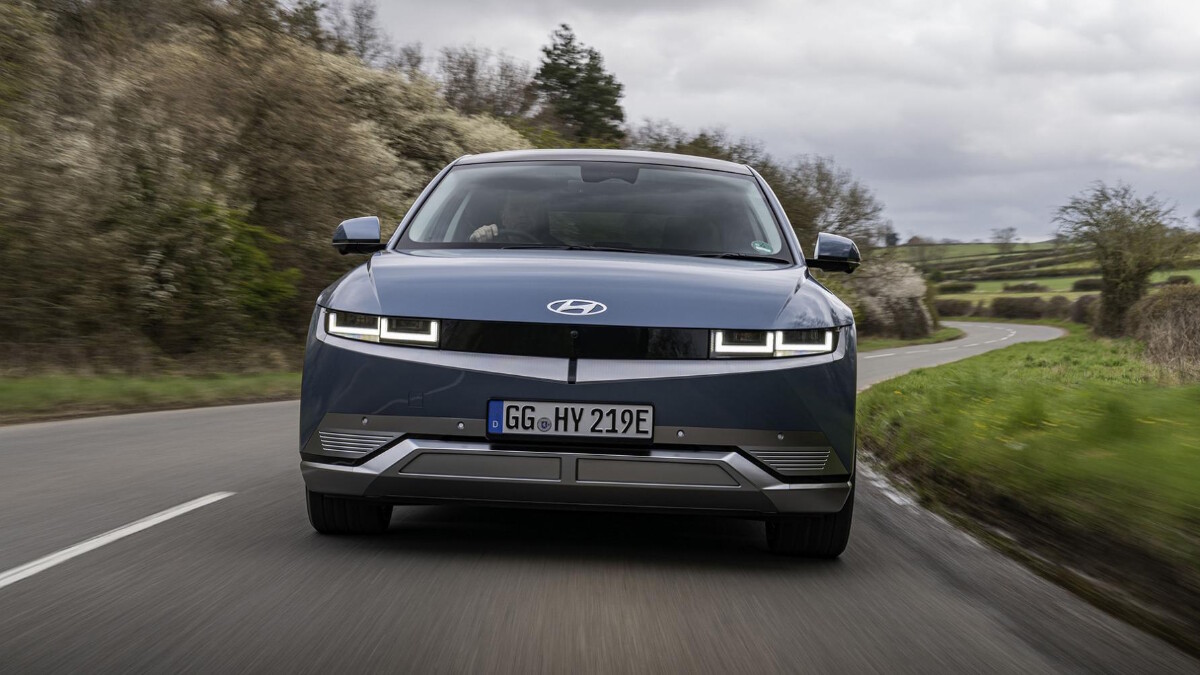 ADVERTISEMENT - CONTINUE READING BELOW ↓
The world has plenty of normal hatchbacks pretending to be SUVs. The Ioniq 5 is the opposite. This is a commanding driving position in a car that looks like a chunky hatchback. You sit eye-to-eye with van drivers.
Is the Ioniq 5 easy to use?
The drive selector control is a bit of a fiddle, hidden low and to the right of the slender steering wheel. Twist it this way and that for Drive and Reverse. The paddle shifters intuitively add and remove regen braking. Slowing up for a roundabout by clicking them—instead of tapping the brake pedal—quickly becomes the Ioniq 5's in-built game. Brake-pedal feel itself is better than the likes of the Mercedes EQA—more progressive and reassuring.
So far, we've only tested the flagship range-topper, complete with all-wheel drive and 600Nm. As you'd expect for a car that's quicker from 0-100kph than a Golf GTI, this grunt shrugs off the Ioniq's 2,020kg curb weight and makes this car a serious piece of A-road overtaking kit.
ADVERTISEMENT - CONTINUE READING BELOW ↓
So it can be quick, but is it an XXL hot hatch?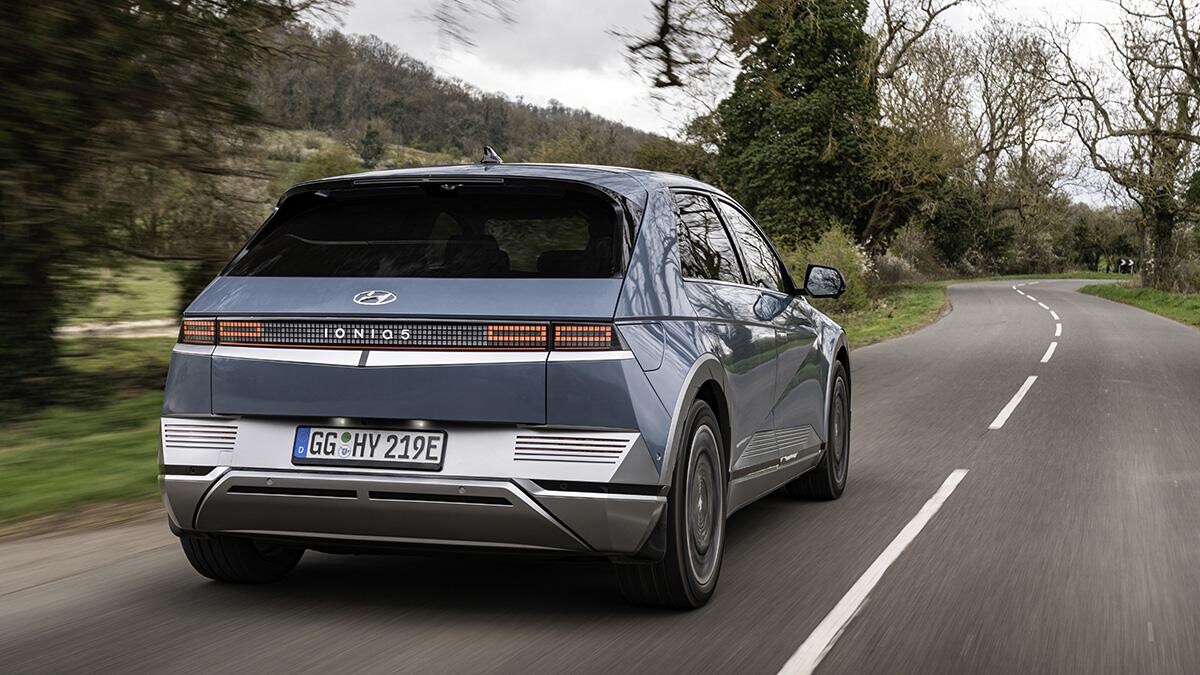 Emphatically not. And while Hyundai's N Division has mooted they'll be working their magic on the Ioniq in due course, we're not necessarily sure that's a good idea. This is a deeply unsporty car, but don't for a second presume that's a bad thing.
ADVERTISEMENT - CONTINUE READING BELOW ↓
Sure, it's fast, but tails off about 130kph. There's no discernible motor whine, and though Hyundai went for old-school mirrors instead of rearview cameras, wind noise is well-hushed. It steers quickly to imbue a sense of agility, but the weight and the general unsportiness do catch up with the Ioniq 5.
This is not a car you'll seek out corners in—it's a car that deals with them just fine, and gets on with its day. The suspension comes from the old school of soaking up bumps, not keeping the car as flat as possible in a bend.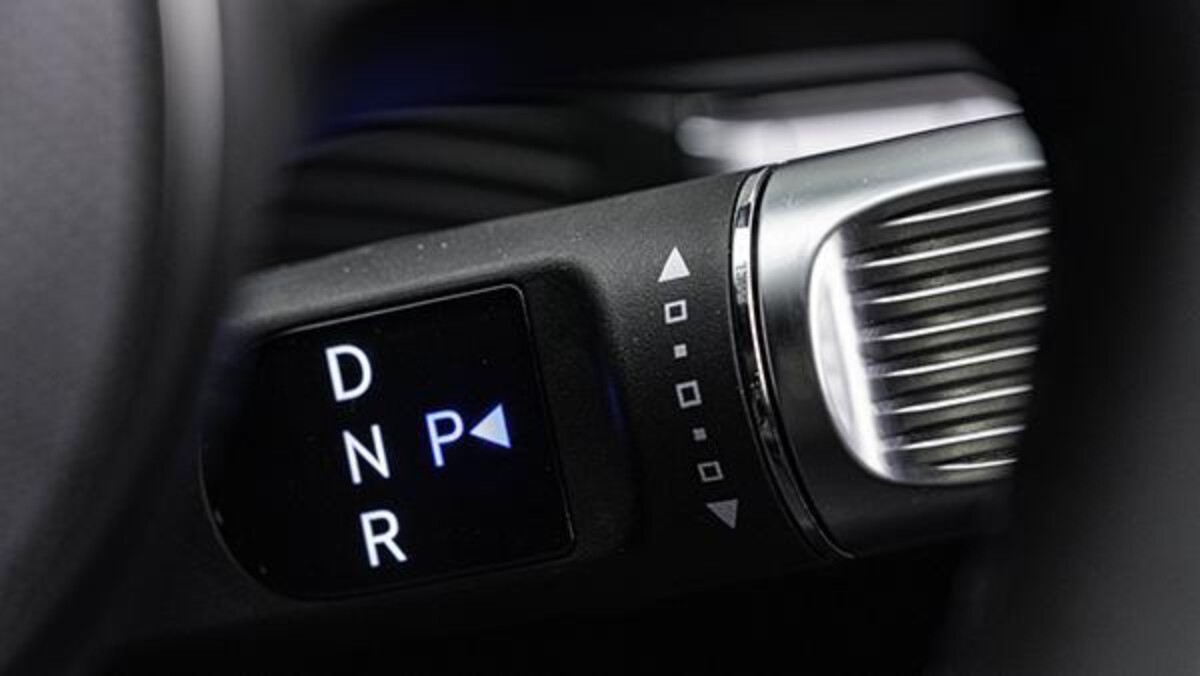 ADVERTISEMENT - CONTINUE READING BELOW ↓
Instead, you marvel at touches like a rearview camera view popping up on the digi-dash whenever you indicate, to expose any hidden cyclists in your blind spot. You lope along and let the Ioniq 5 waft, as a big premium German SUV might, except without the bolshiness and sense of distain from other motorists.
We're yet to take an Ioniq 5 for a long trip to assess the range claims, but a real-world endurance of 483km for the 72.6kWh version should be within reach.
On the inside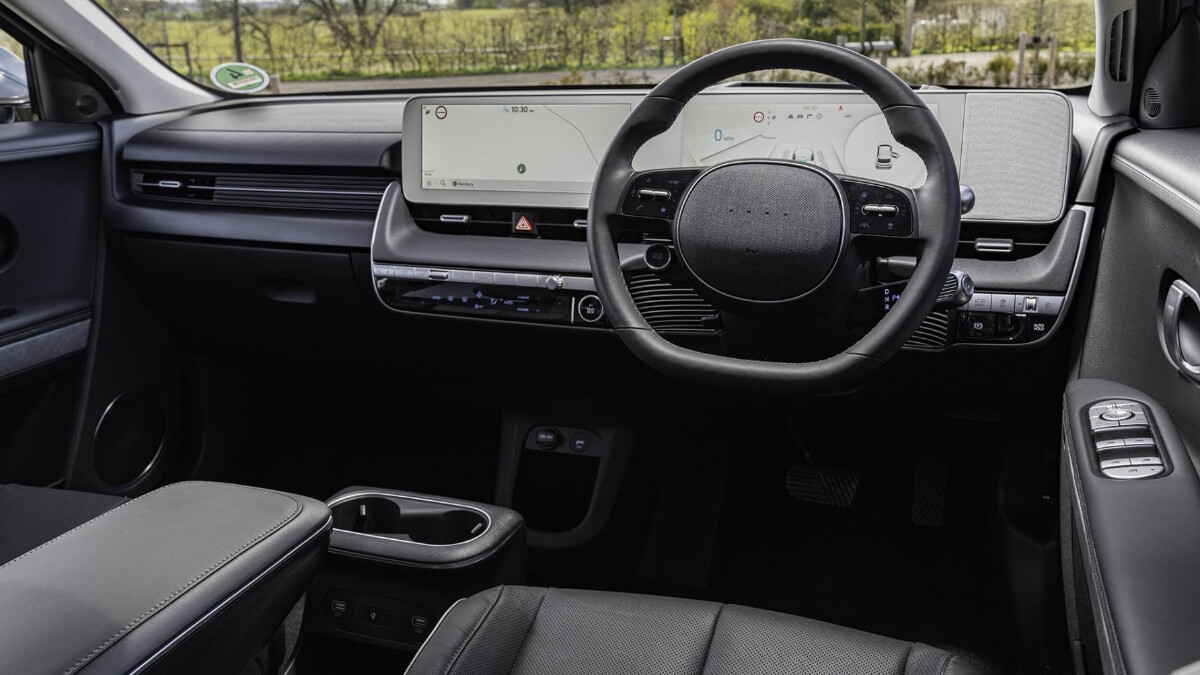 ADVERTISEMENT - CONTINUE READING BELOW ↓
All Ioniq 5 trim levels get the same pair of 12.3-inch screens in a single panel atop the dash. It's very Mercedes-Benz-esque in look, and the materials aren't far off, either. Lots of light tones—nothing dark or oppressively sporty—and the right amount of minimalism.
The steering wheel features masses of buttons, which can be a trifle fiddly, but once you've got the displays how you want them, it's relatively easy to learn and graphically crisp. The center touchscreen works rapidly, but you might be asking your passenger to hit some of the controls at the extremes of the display if you're short in the arms. A physical home button would help no end. We'd also prefer physical climate controls, but the ever-present touch-sensitive panel is at least preferable to hiding the aircon in a submenu.
Is it spacious?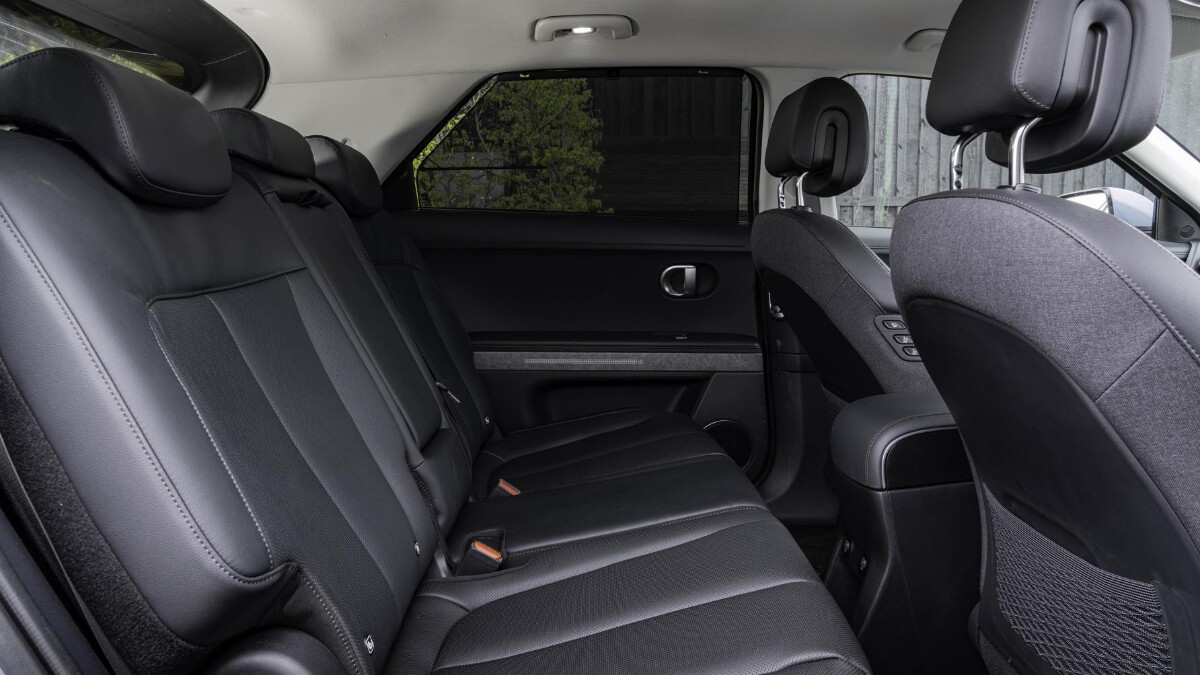 ADVERTISEMENT - CONTINUE READING BELOW ↓
Enormously. Because the Ioniq 5 rides on a platform designed never to contain an engine (unlike an electric Mercedes-Benz EQA, EQB, or EQC, for instance) it can make a boon of that fact by stretching its wheelbase. With three meters between the axles, the Ioniq 5 is roomier than a BMW 5-Series inside—and that's before you start fiddling with the furniture.
Can I remove the seats like in an old Renault Espace?
Nope, but you can shift the center console. Hyundai calls this, dubiously, the Universal Island. Vom. Anyway, by sliding the armrest and its charging ports fore and aft by 140mm, you can either present more convenient charging ports to your screen-zombie children, or offer them more legroom to lose sweeties in. Once the 'island' has experienced some tectonic shift toward the back, the driver can elegantly sidestep out via the passenger door—handy if you've parked in a narrow street.
ADVERTISEMENT - CONTINUE READING BELOW ↓
Final thoughts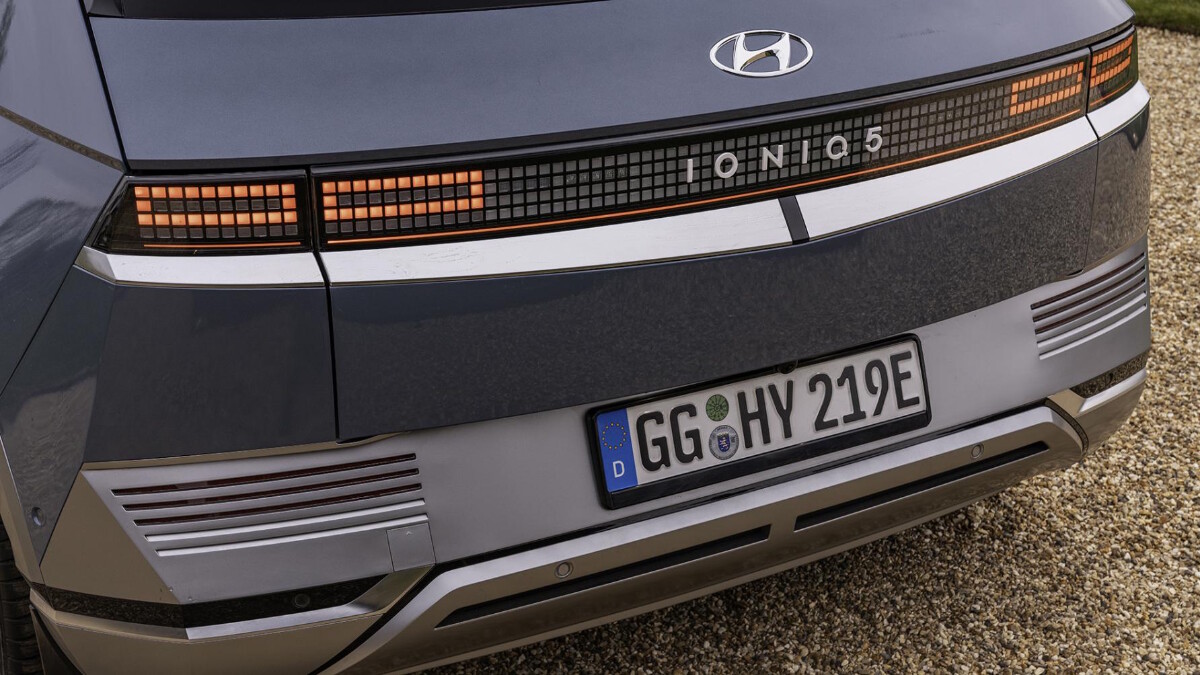 That Hyundai is now confident enough to put a car as bold-looking as the Ioniq 5 on sale is impressive. But the fact that this retro XXL hot-hatch bodywork conceals one of the most complete family EVs money can buy is downright remarkable. If the Korean carmaker can maintain this momentum behind the upcoming members of the Ioniq family, then the likes of VW's ID cars and even Mercedes-Benz's EQ clan ought to be extremely worried.
ADVERTISEMENT - CONTINUE READING BELOW ↓
By taking the punt that people are more likely to be converted to EV ownership if the car is desirable as an object and an experience—and gambling that there's more to life than the European players' softly-softly don't-offend-anyone approach, Hyundai has built one of 2021's exceptional cars.
Of course, we said much the same about BMW's brave i3, and that pretty much sunk as a business case. Whoops. Here's hoping beyond the preorder hype, Hyundai's onto something here. The future of semi-interesting family motoring could depend upon it.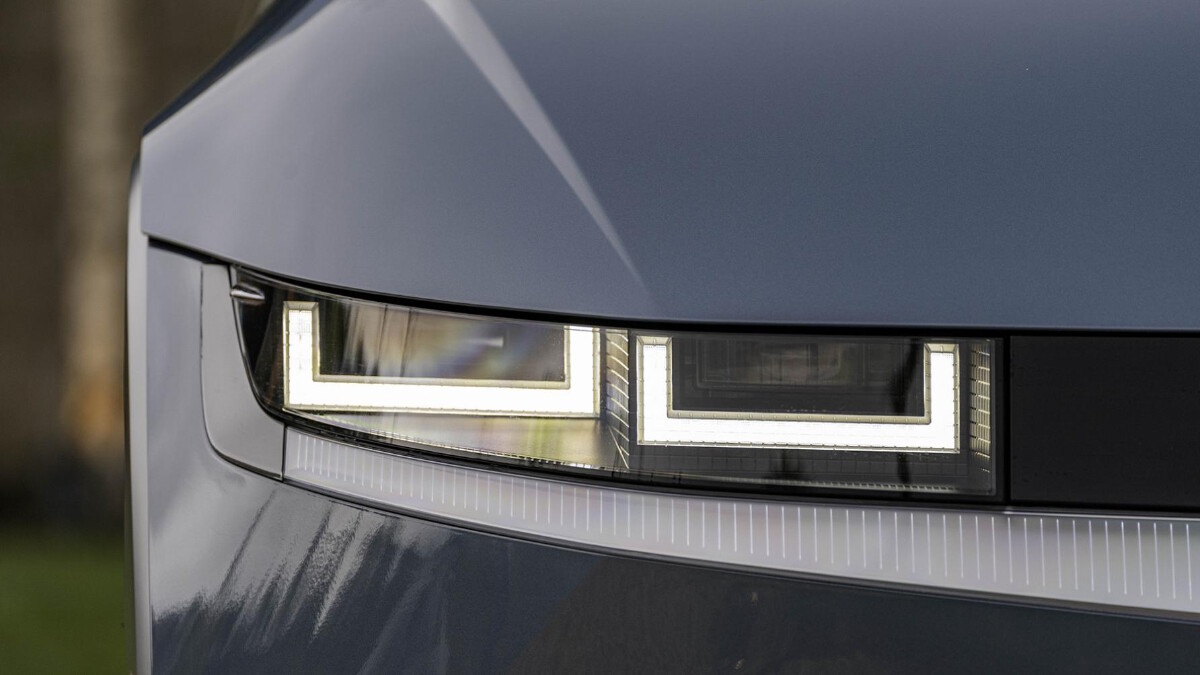 ADVERTISEMENT - CONTINUE READING BELOW ↓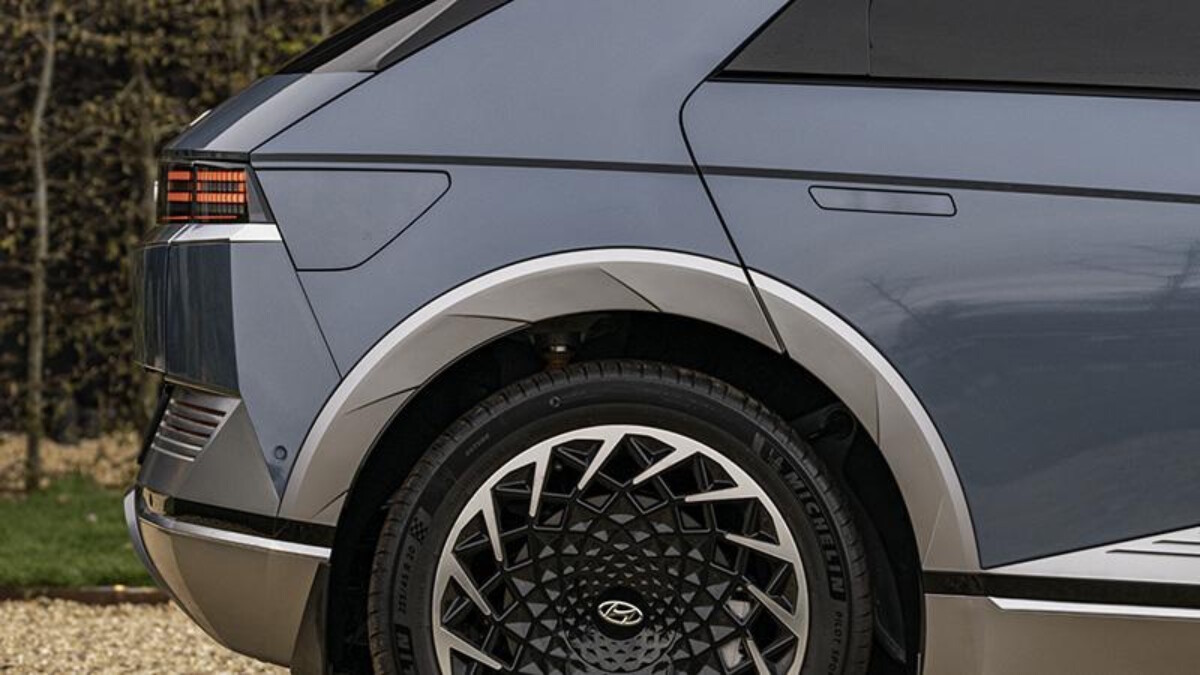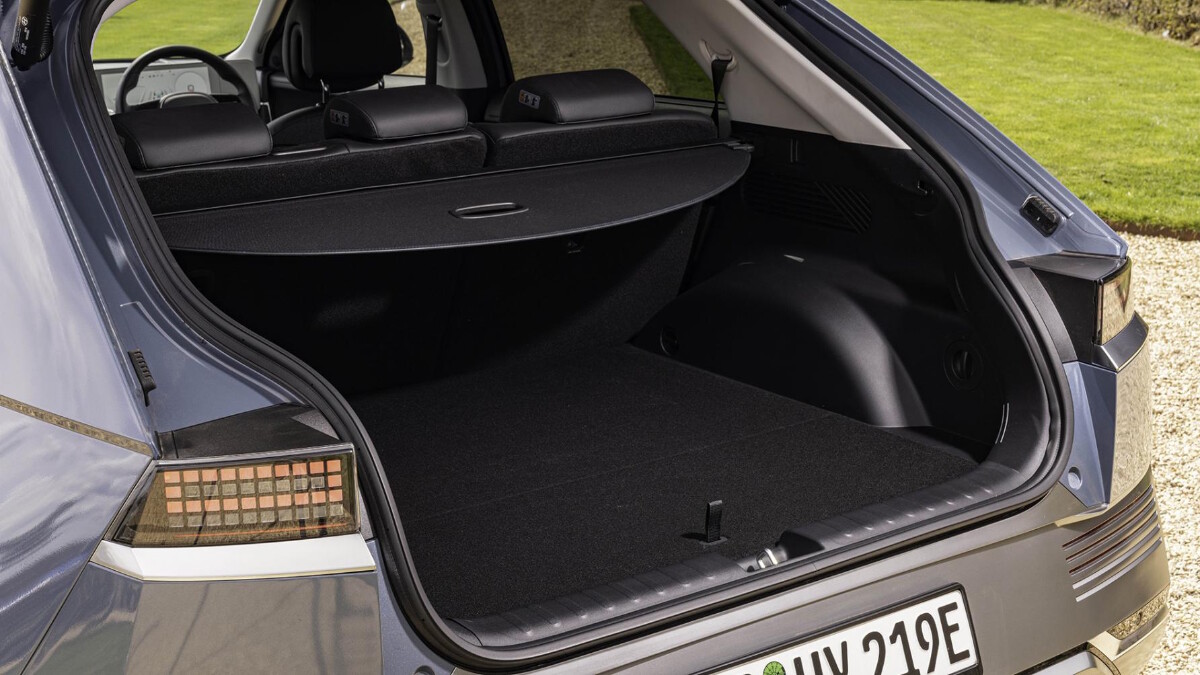 ADVERTISEMENT - CONTINUE READING BELOW ↓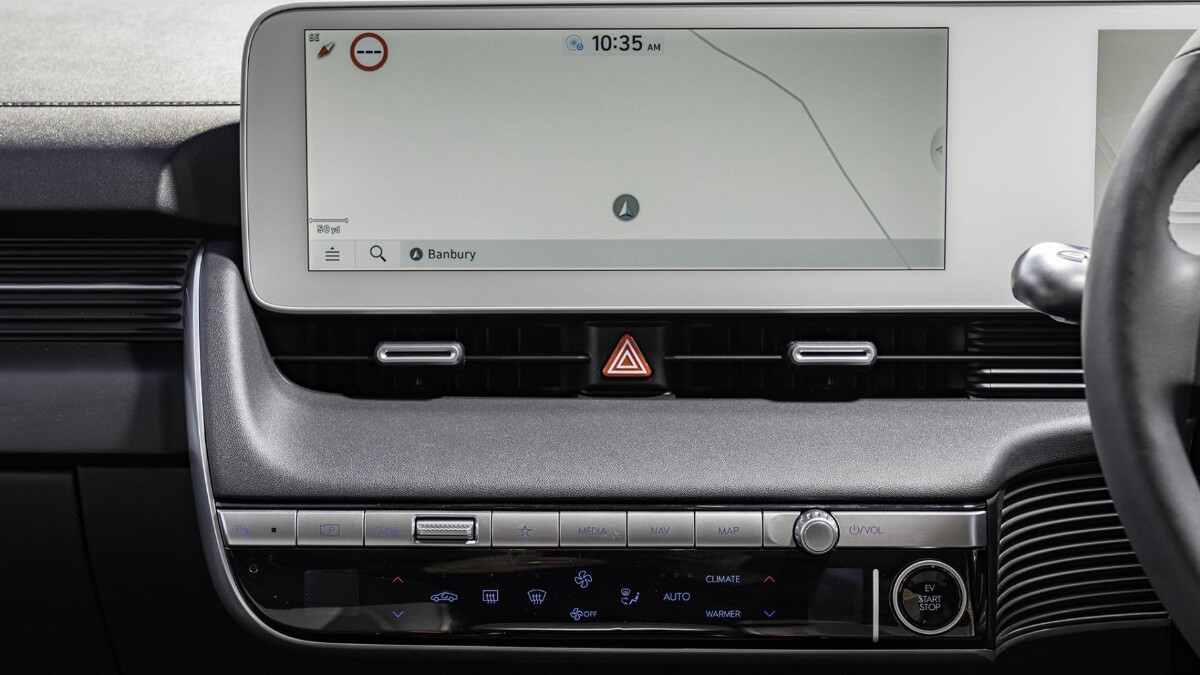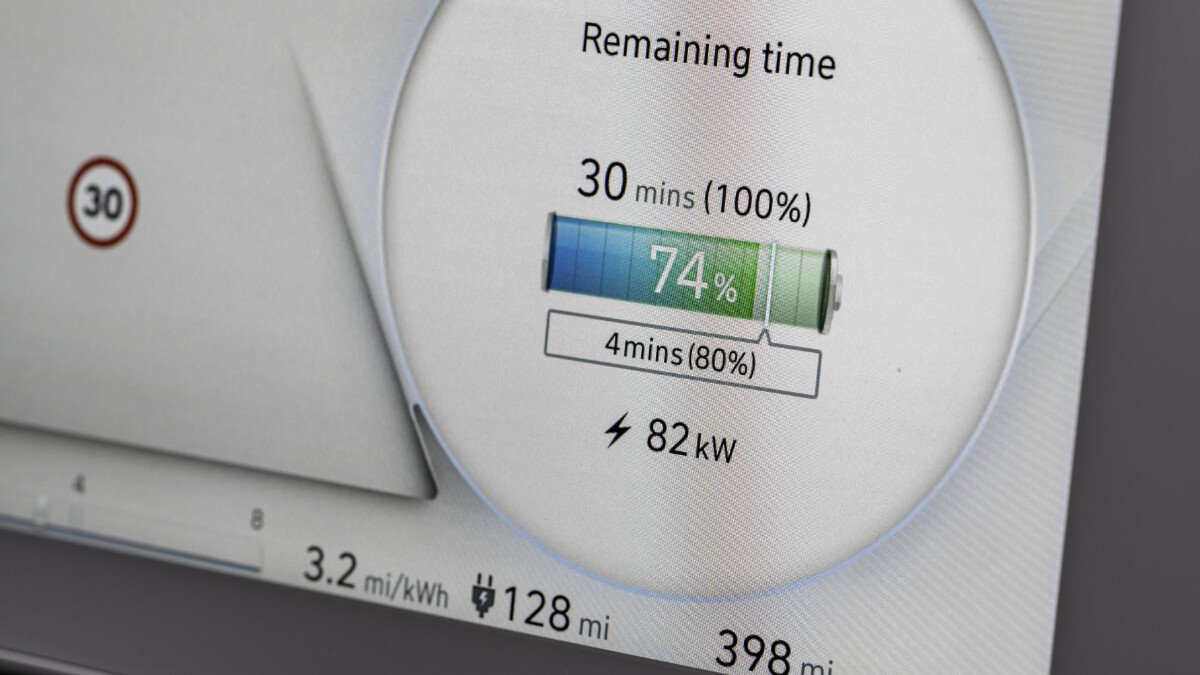 ADVERTISEMENT - CONTINUE READING BELOW ↓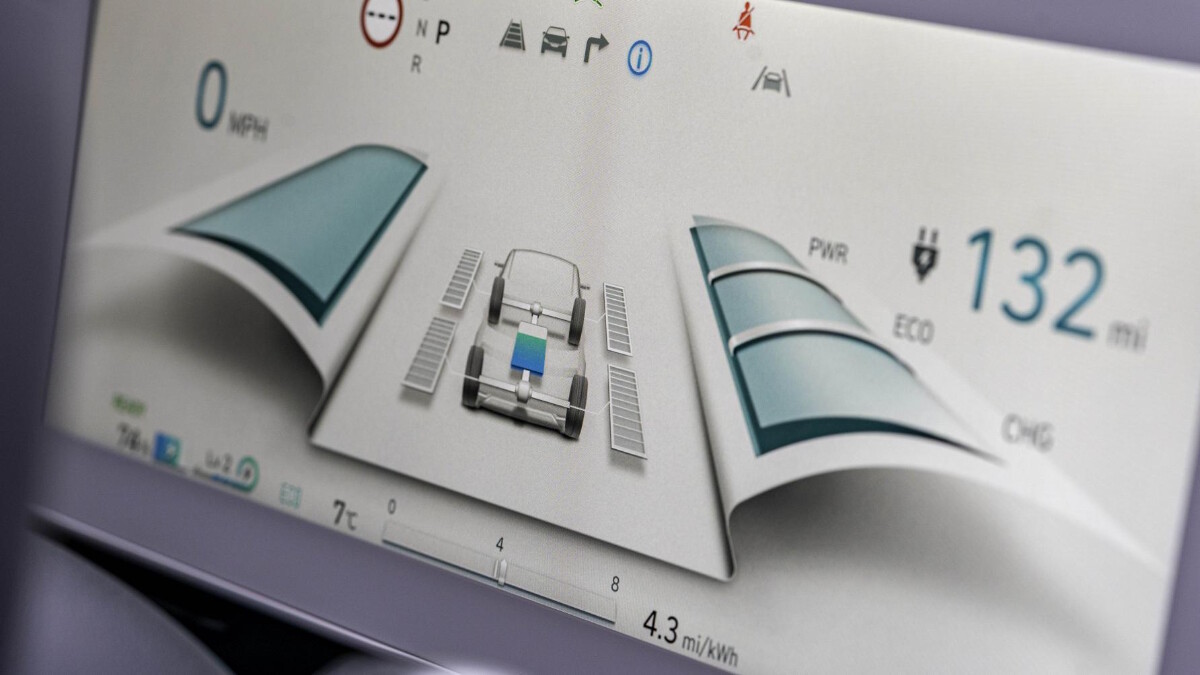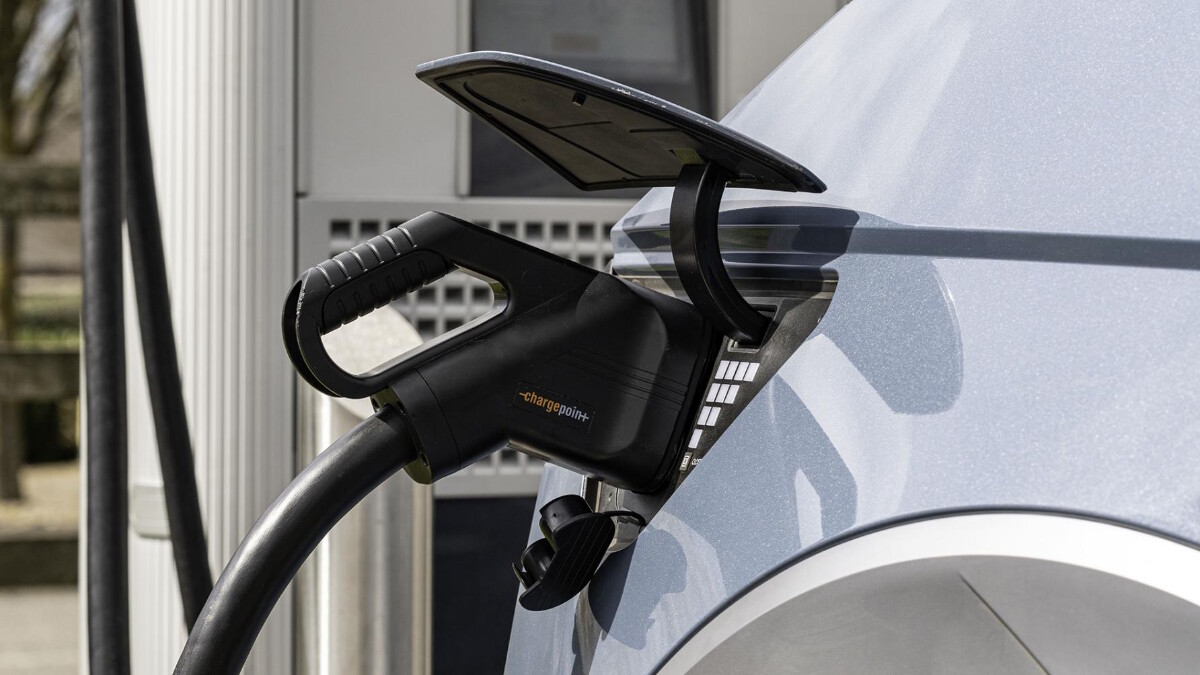 ADVERTISEMENT - CONTINUE READING BELOW ↓
NOTE: This article first appeared on TopGear.com. Minor edits have been made.
Top Gear Philippines is now on Quento! Click here to download the app and enjoy more articles and videos from Top Gear Philippines and your favorite websites.